Imagine a child who runs away, and most people will assign them a bleak future. Few people will predict that child becoming an international music star.
British-born singer-songwriter Lucy Gallant was 14 when she left home. She joined a makeshift family of vagrant children, all of them surviving together and running wild on the streets of London, before rejoining her mother a year later and travelling with her to Australia.
Yet freedom's call could not be ignored. Her mother let her go again, understanding Lucy's unquenchable desire to explore.
"She always taught me to trust in the universe and I'll be okay," Lucy said of her mother. "It was probably the best thing she could have ever taught me."
It's no surprise such a spirited teenager would discover music. In Tasmania, thousands of kilometres from home, 15-year-old Lucy bought a guitar with all the money she had. It was the beginning of an incredible, whirlwind adventure.
Her mother's advice never far from her mind, Lucy travelled to more than 50 countries with little more than trust and good intentions, writing songs constantly and, eventually, playing shows.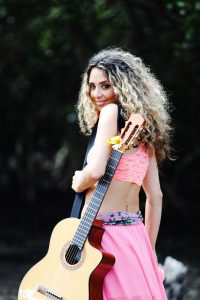 As her skill and confidence grew, she evolved into a powerful force on stage, her music a testament to her wild youth.
"I was always singing about freedom and freeing people from themselves," she said. "I'm basically talking to everybody to be free, and also myself."
Harnessing multiple genres and soaring vocals, Lucy's music is both familiar and new. Her songs carry powerful messages, which she said are especially important in today's uncertain world.
"I feel like my music was designed for now," she said. "A lot of the songs I wrote a long time ago really fit now."
Lucy's Maleny home, aptly named 'The Warm Place', is a kaleidoscope of colour. Blue walls, pink window frames, plants and vines bursting from every corner of her verandah.
Lucy sits in a camping chair, absentmindedly playing with her belt, which is adorned with shells. She doesn't fit the traditional mould of international stardom, yet she's toured the USA, South and Central America, Europe and Japan, and played the UK's Glastonbury Festival, Australia's Woodford Folk Festival, Byron Bay Bluesfest and Splendour in the Grass.
Through music, she has lived a crazy, busy life.
Until recently, of course. This time of year, Lucy would usually be touring Europe. Events like Splendour and Bluesfest are non-existent. And as tough as COVID-19 is for every musician, the chaos of 2020 hit Lucy harder than most.
Her mother died in November 2019, her father six months later. Repeated lockdowns have kept her separated from her sister, who lives in Sydney, for nearly two years.
"My life has totally changed: COVID; parents have gone; the world's just gone crazy. It was really full on," she said.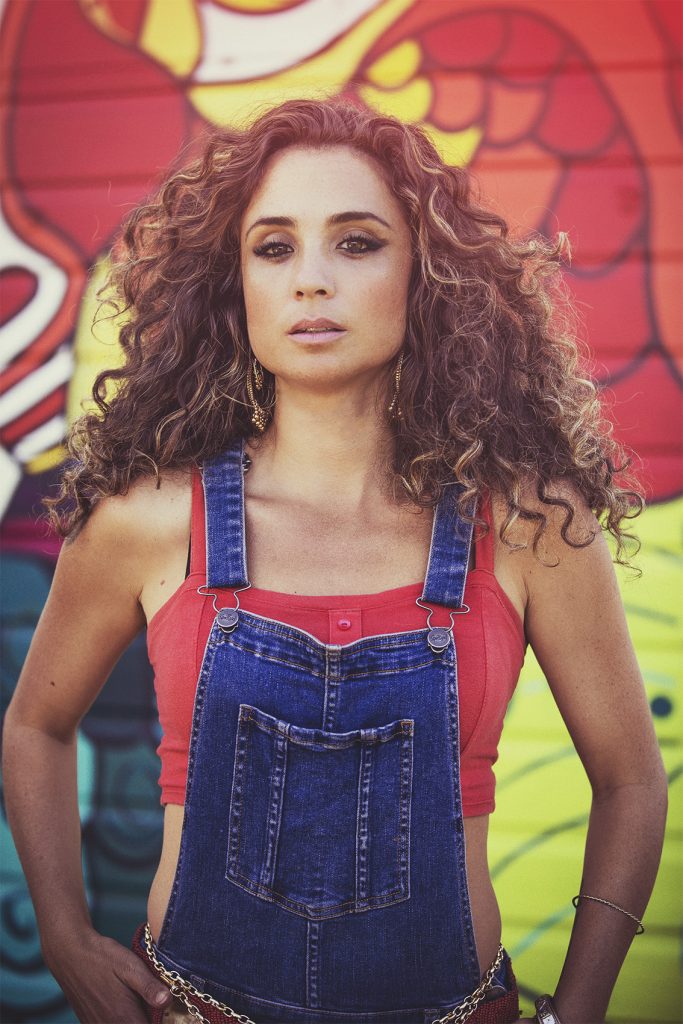 Yet Lucy adapted. Today, her music and her performances are even more heartfelt. She has written some of her best songs about her parents, and candidly speaks to her audience about losing them. Her song Heaven is an ode to her father, and her way of checking in.
"To me, it doesn't feel like a sad song, even though a lot of people cry when I play it. I love playing that song. It feels like they're there with me."
Follow us on Facebook: www.facebook.com/scnews2020/
Lucy is no stranger to music's healing power. Incredibly, she never stopped bringing this healing to others: during 2020 she performed for a global audience through Facebook.
"That was really good, to be able to keep people's moods up and help people just by singing," she says.
With overseas travel still impossible, Lucy has switched her focus to Australia. Local gigs continue, and Lucy finds solace and purpose in a hard situation.
"Whatever happens in my life, there's a reason. In a way, it's good to have to stay in one place, to build something."
Help keep independent and fair news, sport and lifestyle coming by subscribing to our free daily news feed. All it requires is your name and email. See SUBSCRIBE at the top of this article.
Lucy has wasted no time building. She's about to embark on a North Queensland tour. Heaven has been recorded, with a music video in production. The song will be the launchpad for the next phase of her career.
"I'm open to finding the right manager and the right team. That's what I'm going to be doing with my new recordings. I'm ready to let other people be part of it."
For a little while longer, however, Lucy's life remains peaceful. Sunlight winks through the forest around her property, dappling her wooden floor. Her chihuahua, Lola, crawls onto her lap and immediately falls asleep.
"I don't know what's going to happen." She strokes Lola's back with blue painted fingernails. "But I'm staying positive. I know that everything will work out better than we can imagine."
Lucy Gallant's upcoming Sunshine Coast shows
October 17, Florentina's Trattoria, Mudjimba, 1pm
October 30, Buskers by the Lake 2021, Bokarina, 9am
November 14, Florentina's Trattoria, Mudjimba, 1pm