Leading Queensland community services organisation Be has welcomed a "strong voice" for the aged care sector.
Vicky Meyer, who has 25 years of experience in community services, has joined the team in the newly-created role of Executive – Strategy and Impact.
"I am very excited to be welcoming Vicky to our new executive leadership team," Be CEO Liam Mayo said.
"Vicky will lead the sales and marketing teams, business development and client advocacy to ensure Be is a strong voice for clients, regional communities and the broader aged care sector.
"Having worked extensively across the community sector for most of her career, Vicky is a well-known and highly respected leader.
"But it is Vicky's energy and passion for the aged care sector that really speaks to us. She is passionate about changing the way we think and talk about ageing in Australia and this aligns with our vision at Be."
Vicky has worked at a senior operational and strategic level across developing Government, as well as in the not-for-profit and private sector. She holds a degree in Social Policy and Administration and postgraduate qualifications in Housing Policy and Practice.
Follow us on Facebook: www.facebook.com/scnews2020/
"I'm delighted to have such a wonderful opportunity to shape Be's strategic footprint and advocate strongly as a leader in the aged and community care sector," she said.
"It's a pivotal time for Australia's ageing population and Be can be at the forefront of solutions for its clients across Queensland."
Help keep independent and fair Sunshine Coast news coming by subscribing to our free daily news feed. All it requires is your name and email. See SUBSCRIBE at the top of this article.
Vicky will also work closely with the new Vitality Village Manager, Lisa Ward, providing executive leadership for village projects.
The village is a $25 million health and wellbeing project in the Sunshine Coast Health precinct at Birtinya.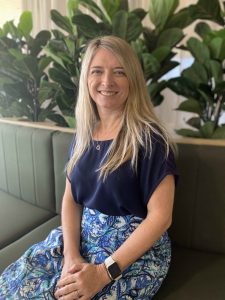 Lisa joins the village with a wealth of experience in stakeholder engagement, collaboration and project and program and recently took on the role as Vitality Village Manager while Dr Amanda Clacy is on maternity leave.
Lisa was involved in Vitality Village last year in a consultancy role and most recently she has been leading the delivery of the Trade and Investment program for Moreton Bay Regional Council.
"I am excited to work with our Villagers, drive collaboration, projects and programs. I am also looking forward to taking the Vitality Village vision out to the community," she said.