High-end Sunshine Coast holiday homes have been the quiet achiever of tourism during the pandemic, allowing families and other holidaymakers to stay happy and safe inside their own travel bubbles.
Visit Sunshine Coast CEO Matt Stoeckel  said that while our region had not benefitted from any new five-star hotel development for 30 years, high-end holiday homes were filling some of that niche, delivering the comfort and location that consumers desired.
Mr Stoeckel was speaking exclusively to Sunshine Coast News at an event celebrating a Point Arkwright beach house taking out No.1 in the Stayz annual list of Australia's top 10 holiday homes.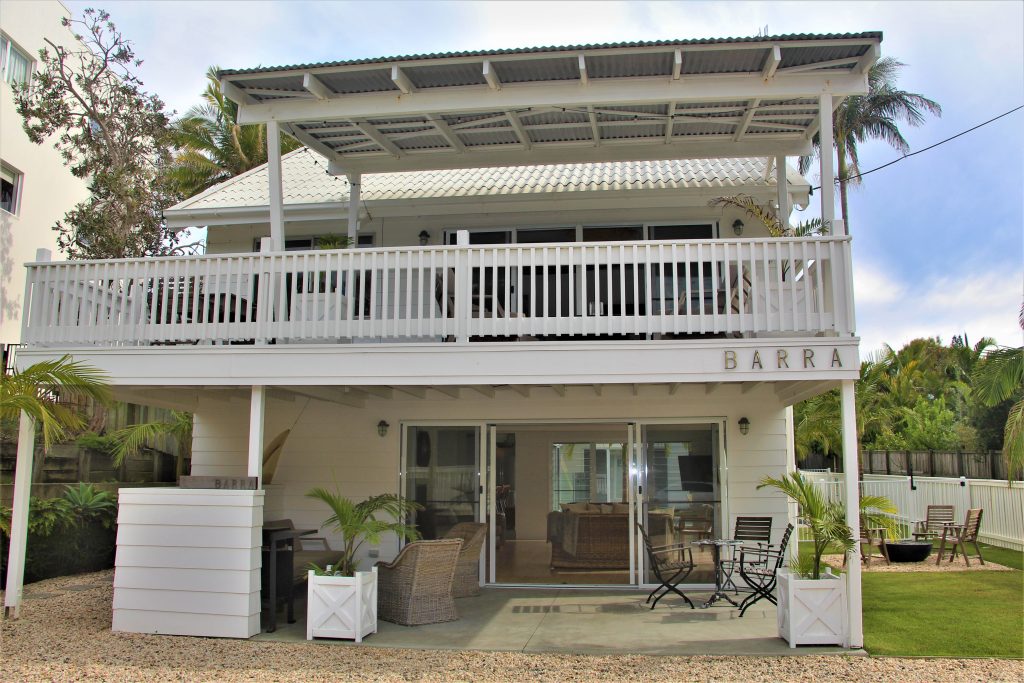 He said the Coast had "a fantastic pool of holiday homes" and properties such as the Barra Luxe Beach House, managed by Prestige Holiday Homes, also catered to the recent rise in multi-generational trips where grandparents, parents and children all spent quality time together under the one roof.
"During COVID, there's been  a change in consumer sentiment with people wanting a little bit more privacy or wanting to stay in their own facilities and so we have seen  really strong performance – when people can get here  and outside of the significant COVID disruptions – in short-term holiday letting," he said.
"There's a role for all accommodation styles. What's important is that we deliver to that visitor experience that that individual or the travel party wants. Some will want to stay in resorts, others will have a preference to stay in holiday letting."
Local journalists supporting local people. Help keep independent and fair Sunshine Coast news coming by subscribing to our free daily news feed. All it requires is your name and email. See SUBSCRIBE at the top of this article. 
Property manager Vicky Dinsmore, of Prestige Holiday Homes, believed the pandemic had made many holidaymakers "crowd-adverse".
"Our houses have become  more popular because people don't want to be in a resort where they're sharing," she said.
"Here, they're not sharing the lift. They're not going into a communal pool. And they can be in this space safely and keep to themselves more or less if they wanted to."
Properties such as Barra Luxe Beach House, which has featured in prestigious interior design magazine Home Beautiful, created a "home away from home" for discerning travellers.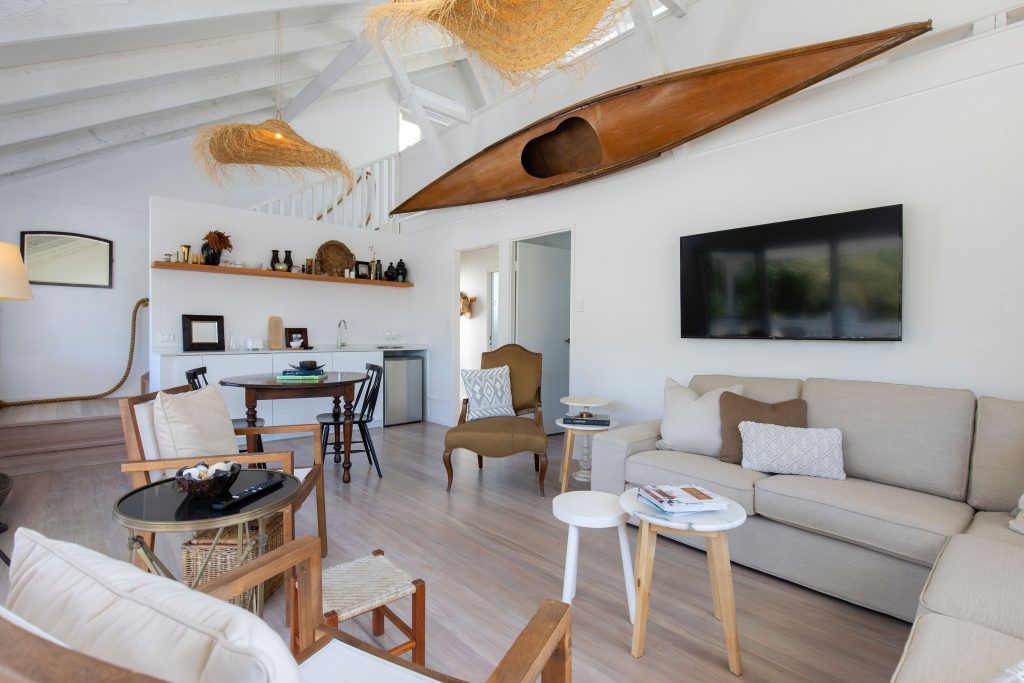 "Even if I looked at my own example, I have a beautiful home and if I'm going to go away to another destination, I'm definitely not going to hire something or rent something that's less than my own home," Ms Dinsmore said.
"I want the same quality as my own home in my holiday home.
"Outside of COVID, we definitely are a great destination for the Victorians and NSW families.
"And what I've found over the years is that families disperse around the country so they usually love to gravitate to a location like the Sunshine Coast and then get together under one roof and then spend really quality time together.
"A house gives them that opportunity because it's not just like fleeting moments. It's breakfast, lunch and dinner. But then a bigger house like this gives them an opportunity to sneak away as well."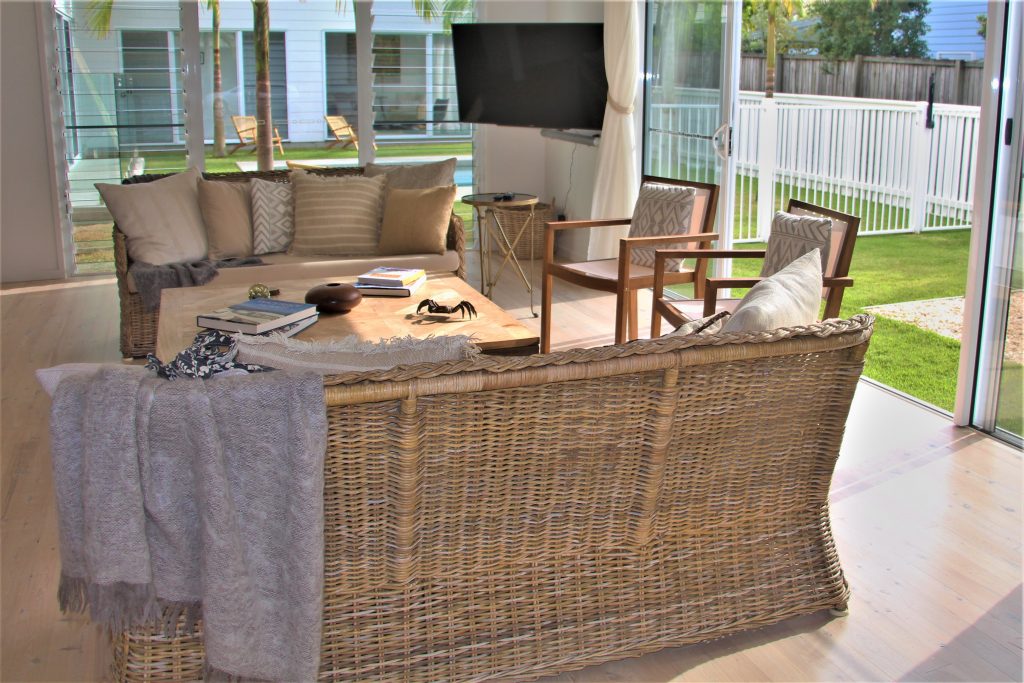 Mr Stoeckel said the personalised service and "extra mile" many property managers offered clients was what set high-end holiday homes apart from the rest and increased demand for bookings.
"Consumers are discerning and consumers want to be surprised and delighted," he said.
"That's the experience you get from this property and certainly the experience which Prestige Holiday Homes delivers.
"Vicky … does meet every guest on arrival and goes that extra mile to provide them with that visitor experience and again, surprise and delight them.
"You don't become Australia's top holiday home just by being good: you've got to be excellent."
Like stories about Sunshine Coast people doing great things? Help us deliver more by registering for our free daily news feed. All it requires is your name and email. See SUBSCRIBE at the top of this article. 
Stayz has more than 50,000 properties across Australia and Mr Stoeckel said the holiday home's victory represented "gold for the Sunshine Coast".
"It's not the top house in the council area or the top house in the region or the top house in the state," he said.
"The Barra has won gold for the top Stayz Home of the Year for '20-21 and it's a huge congratulations and credit to Prestige Holiday Homes and the work that Vicky does to present a wonderful property magnificently."
And it seems tourism in the region also has won a small victory in weathering the COVID storm, despite the downturn significantly impacting "each and every operator across the Coast".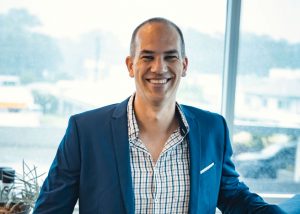 "When we look at our statistics, we see that there's been, for the last year, more than a 25% decline in our domestic visitation so that's really impacting everyone," Mr Stoeckel said.
"However, there is a silver lining: we've been the one destination that has been able to capitalise on an intrastate market and we've seen more than a 10% growth in our domestic drive visitation.
"To put that in perspective, over the last four years, we've pretty much had the same domestic visitation as the Gold Coast.
"However, our rate of decline has been half of what the Gold Coast experienced because operators on the Sunshine Coast were able to pivot their business models and target the domestic drive market and, through that, mitigate  a lot of the losses that other destinations have experienced."
Mr Stoeckel said two factors were responsible for allowing many Sunshine Coast operators to pivot their businesses faster and more successfully than those in other areas including the Gold Coast.
"One is the responsiveness of industry – quickly embracing the change and the impact and making a concerted effort to redirect marketing efforts and distribution into the drive market.
"The second one was on consumer preferences. When COVID hit, we know that people were seeking wide, open spaces. We know they wanted intimate experiences. They wanted to immerse themselves in nature and that is what the Sunshine Coast offers through and through."