Forget "Hollywood on the Gold Coast", the Sunshine Coast may soon have its own starring role as one of Australia's leading film hubs.
Sunshine Coast Council is already working with Screen Queensland, seeking "regional film location status" to put our name in lights on the big screen and put the spotlight on our scenic backdrops.
But the international submarine cable also is expected to play a key role in drawing more post-production work.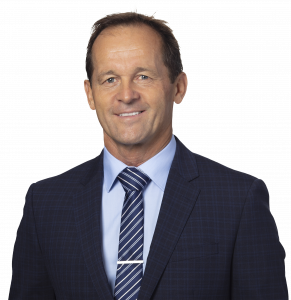 Economy portfolio councillor Terry Landsberg said the benefits of the council's investment in the international broadband network project "could not be under-estimated" as it supported a range of industries and provided industry-leading infrastructure for post-production studios.
"It will provide the film industry the essential bandwidth required to enable editing in real time with movie studios anywhere in the world," he said of the submarine cable, Queensland's first international data and telecommunications connection to global systems.
Screen Queensland takes the lead role in growing the screen industry in the state and the council sees that industry as a largely untapped area that would boost our regional economy in the future.
"We are recognised as a 'film-friendly council' and promoted as such on Screen Queensland's website," Cr Landsberg said.
"Council is pursuing film as an emerging opportunity and welcomes the opportunity to work with industry and seek Screen Queensland regional location status which would present further state government funding opportunities."
One of our homegrown shining lights in filmmaking also believes our region is perfectly positioned to grab a bigger slice of the action.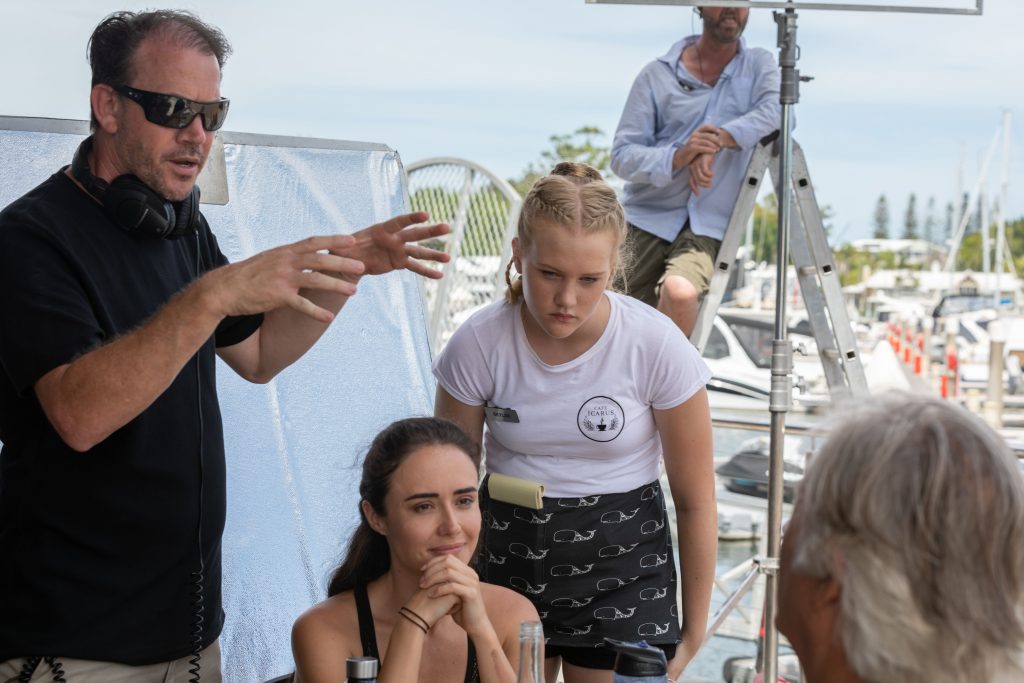 Director Chris Sun – born-and-bred in Nambour and about to release his latest horror film The Possessed – said our region had all the necessary elements to become the "next Hollywood".
He believes our region could easily take the crown from the Gold Coast as Queensland's movie-making capital.
Sun said shooting a movie in our region was "no harder than anywhere else", but all levels of government needed to get behind the local industry with more financial support and incentives.
"The Sunny Coast has everything you need to make a movie," the indie film director told Sunshine Coast News at his home in a leafy Buderim street.
Like stories about Sunshine Coast people doing great things? Help us deliver more by registering for our free daily news feed. All it requires is your name and email. See SUBSCRIBE at the top of this article. 
"We have the mountains, the country, the beaches.
"The Sunny Coast has got everything – talented filmmakers, talented producers, talented crew.
"There's enough here to turn this into a film hub.
"Hollywood could come here and make a movie tomorrow.
"You just need the councils and everybody to get behind it and support it more."
In June, Premier Annastacia Palaszczuk announced $71 million would be earmarked for the film industry, with more than $53 million going to the state's Production Attraction Strategy to bring international filmmakers to Queensland.
Sun, a passionate Sunshine Coaster, is concerned much of that funding will be spent on the Gold Coast only.
"The Sunshine Coast has everything the Gold Coast has but less buildings," he said.
"It's a stunning place to shoot movies. If I could shoot all my movies here, I would."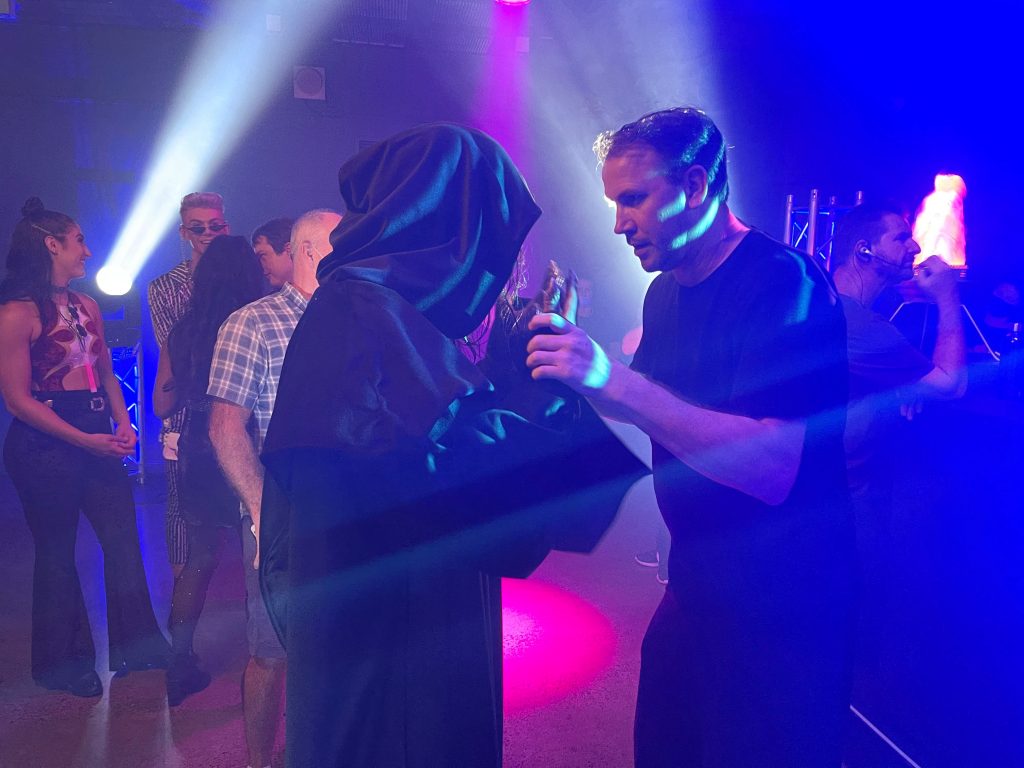 Movie-making had become almost commonplace on the Gold Coast, but was still very much a novelty in our region.
As a result, local residents and businesses were keen to help any way they could – as extras or offering their services at reduced rates, for example.
"The Gold Coast is used to it. (Here), the businesses get behind it; the hotels get behind it. It's all Sunny Coast," Sun said.
"You go to Kandanga/Gympie, the community spirit is amazing. As soon as you get there, they just open their arms.
"With my last three films, everybody pressured me to premiere in Sydney or Brisbane every time. Every time I've said no and have done it here.
Local journalists supporting local people. Help keep independent and fair Sunshine Coast news coming by subscribing to our free daily news feed. All it requires is your name and email. See SUBSCRIBE at the top of this article. 
"Charlie's Farm (at Maroochydore) was the biggest premiere since Steve Irwin's crocodile film.
"Boar (at Majestic Cinemas, Nambour) destroyed the Charlie's Farm premiere. We shut down whole streets for that. That was huge."
Sun uses local skills and actors wherever possible (theatre and radio personality Sam Coward, for example, had parts in Boar and Charlie's Farm).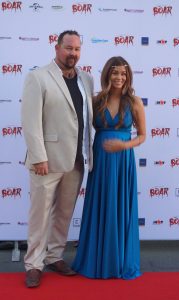 But he said that when big-name actors finally "discovered" Australia and the Sunshine Coast, in particular, while working on projects, they often used their influence to promote tourism.
"Bill Moseley – still today he shares his Darwin T-shirt (on social media)," Sun said.
"He talks about Coolum. This is one of America's iconic horror guys who's in love with the Sunny Coast.
"Kane Hodder – he played Jason Voorhees more than anybody in Friday the 13th – loves Coolum.
"When we brought Tara Reid out, she absolutely loved the Coast, tanning herself on the beach at Coolum with a big love heart.
"I think it got 10 million views. And the tag said: 'Sunshine Coast'. We need more of that.
"We need to be bringing more of these people here."
The father-of-four is already planning his next film: an intrinsically Australian story with our own monster tale.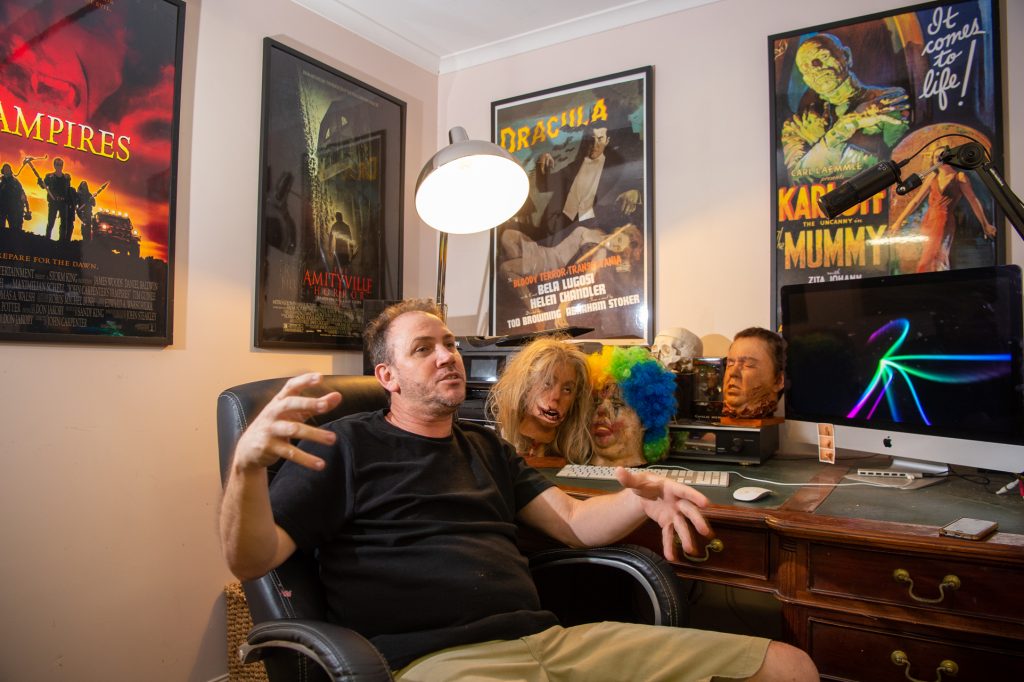 "We're looking at some names that will blow your mind," he said.
"It's set in the '90s and the names are from the '90s, but they're next level.
"If we can bring them close to the Coast or on the Coast, it's huge for this industry."
Michelle Christoe, a Visit Sunshine Coast Sub Regional Panel member, is all for spotlighting the region to attract filmmakers and boost tourism.
"It just seems the logical location with its relaxed lifestyle and international appeal," she said.
The Food Focus Australia director will be hosting the Australian premiere of The Possessed, starring John Jarratt, in a red carpet-gala event at her NightQuarter entertainment venue in Birtinya on October 30: Halloween Eve.
Tickets to the premiere event are available from Moshtix.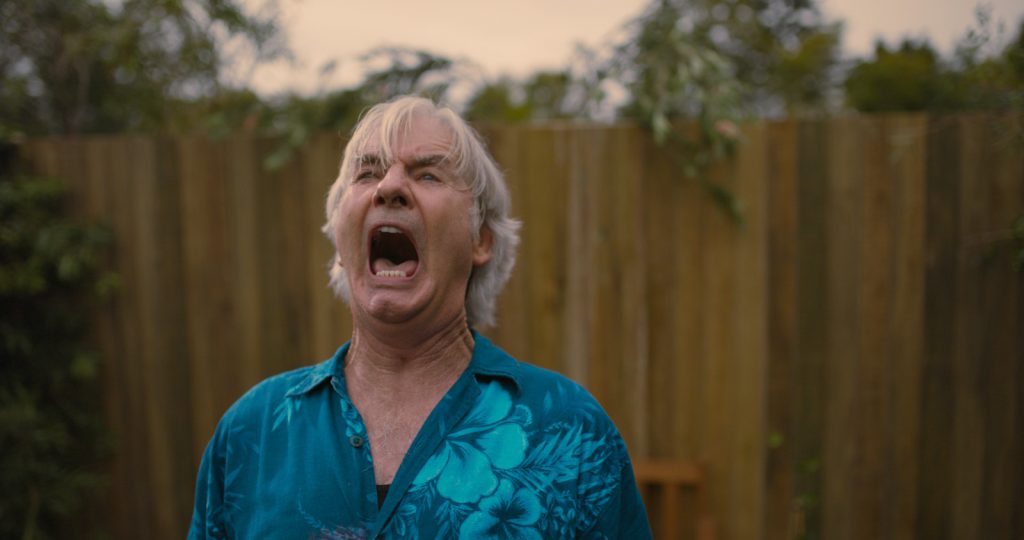 Meanwhile, Cr Landsberg invited filmmakers to contact the council to discuss permit applications to film in public spaces or to discuss film locations or production studio connections "to make the process as smooth as possible".
He said the council was "putting our money where our mouth is" by investing in the Sunshine Coast Film Festival and the Sunshine Coast Screen Collective (SCSC) through grants.
"The SCSC represents the screen industry and delivers the Sunny Coast Showdown Gala event in January 2022," Cr Landsberg said.
"This is a new annual screen industry competition designed to 'kick start' the film and TV industry on the Sunshine Coast and one we are very excited about because of the potential employment and economic opportunities it will provide."