The hard work and dedication of 31 inspiring local businesswomen will be celebrated at an upcoming awards presentation.
Sunshine Coast News is proud to be the media partner for the 22nd annual Sunshine Coast Business Women's Network Awards, which recognise the success of the region's women in business.
The awards have attracted the best of the best across categories that include Young, Corporate, Micro Small, Professional and Sustainability.
In addition, one awardee will be named the 2021 Outstanding Business Woman of the Year from the full list of finalists.
This year, the awards attracted almost 200 nominations, with 60 submissions then narrowed down to 31 finalists. These finalists faced a panel of judges who examined entrants' written submissions and conducted face-to-face interviews.
Originally scheduled to be held on August 7, the awards have been postponed due to the current COVID-19 lockdown, with a new date to be announced in coming weeks.
SCBWN president Min Swan (pictured) said the network was excited to hold its long-standing awards in 2021 and celebrate women in business.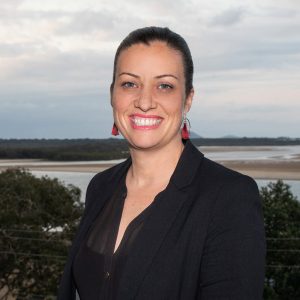 "I love that we celebrate the highs and lows of business and celebrate the courage of the entrants to come forward and recognise their dedication and commitment to their careers and businesses," Ms Swan said.
"Each year, we discover new people that we shine a light on and often hear of how life-changing the experience is for them."
In 2020, SCBWN was unable to run its usual awards process, instead reflecting on previous award winners from across the past 21 years.
"What we did achieve in 2020 was a celebration of our past 21 years of award recipients through a 'where are they now' style of reunion," Ms Swan said.
"Overwhelmingly, what we heard throughout this celebration was how the SCBWN Business Woman of the Year Awards changed their life, their career and their business trajectory.
"We were honoured that so many participated in the celebration and remained so connected to the network.  It was a truly special celebration."
Ms Swan said the events of the past 18 months made the 2021 awards even more important for the nominees, who had been forced to adapt and grow in difficult circumstances.
"From my perspective, times like this make the awards even more important as entrants realise they are not alone and are able to reflect on their incredible resilience, growth and how they have adapted to factors out of their control and yet still succeeded."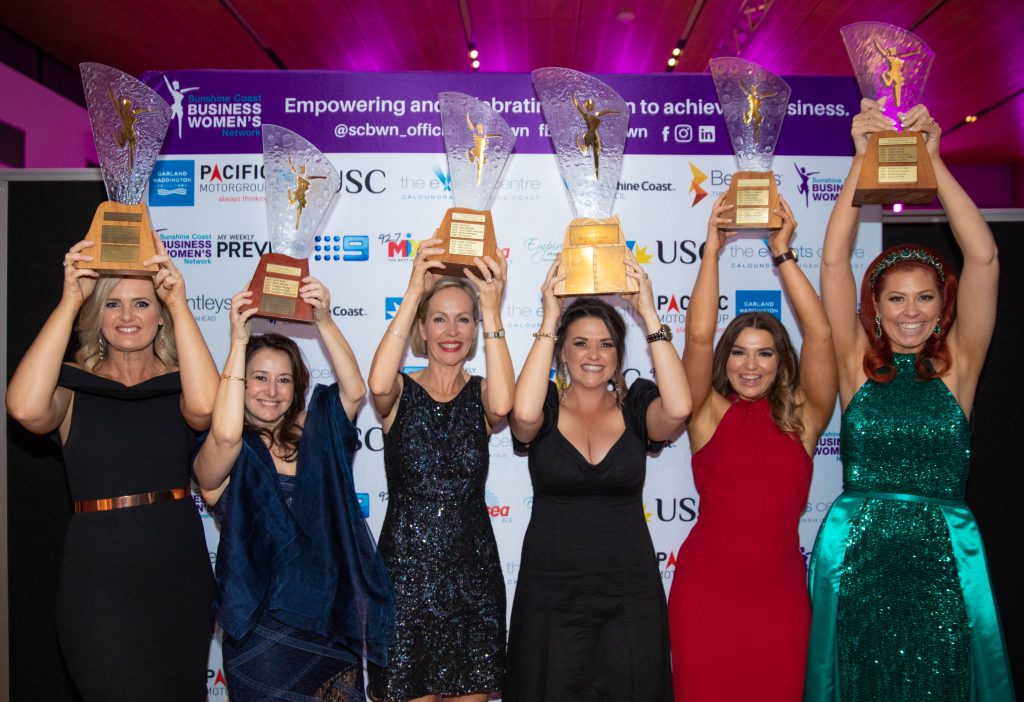 As judging chair for 2021, Michelle Hamer said this year's entrants presented a common theme.
"While finalists acknowledged crazy times, many found the time has allowed them to refine their business delivery service model and their processes," Ms Hamer said.
"Another emerging theme has been the link of businesses to BCORP certification which balances purpose and profit.
"The Micro Small category is always our largest category. However, this year we have seen an increase in the number of submissions for the Professional and Corporate categories.
"This, I believe, shows the growth and maturity of Sunshine Coast businesses."
Keep following Sunshine Coast News and our sister publication My Weekly Preview as we feature the winners and their outstanding achievements.
2021 FINALISTS
CORPORATE
Candice Gillies, Code Property Group
Emma Baxter, YOUtax
Jennifer McIntyre, Coasteel Engineering
Kate Langford, Kate Langford Career Consulting
Kristine Young, Bella Venezia Group
Lisa Holland, CBI Financial Planning
Liz Catton, Catton and Tondelstrand Lawyers
Paula Gowland, Sunshine Coast Art and Framing Gallery
Sally Doran, Infectious Clothing Company
MICRO SMALL
Ami Bateman, Pleasant State
Cass Connolly, Your Mortgage Coach
Ellie Degraeve, Go For Zero
Jenny Lawson, Successful Grants
Jordyn Clancy, Burlesque L'Amour
Kym Cousins, Sprout Business Growth
Melinda Uys, Melinda Uys Words
Renee Jarrett, Daisy Cakes and Bakes
Roxanne McCarty-O'Kane, Roxanne McCarty-O'Kane Writer
Tamara Skok, Italia Pizza and Pasta
PROFESSIONAL
Ayllie White, Sunshine Coast Airport
Christine Garsden, Sunshine Coast Hospital and Health Service
Emma Greenhatch, Food and Agribusiness Network
Naomi Elliott, Concept Labs
Ruth Luscombe, Fireball International
Susan Dwyer, Lutheran Services – Graceville Centre
Vannessa Hennessy, Open Insurance
Zoey Canhao, Youi Insurance
YOUNG
Elise Jione, Thompson Institute, University of the Sunshine Coast
Grace Harold, Amazing Oils
Jessica Bos, Meraki Thread Co
Katie Johnston, EATS
SUSTAINABLE
*Finalists in this category have been chosen from the full list of finalists
Ami Bateman, Pleasant State
Candice Gillies, Code Property Group
Christine Garsden, Sunshine Coast Hospital and Health Service
Elise Jione, Thompson Institute
Naomi Elliott, Concept Laboratories
Sally Doran, Infectious Clothing Company
Tamara Skok, Italia Pizza and Pasta