We all have fond memories of bouncing on the trampoline as children and now adults are jumping on the latest fitness craze to take off on the Sunshine Coast.
A fun way to burn calories and tone the body, Boogie Bounce is a full body workout to all your favourite songs – old and new – in a safe, controlled environment.
Sunshine Coast franchise owner Kirsty Van Noordenburg opened Boogie Bounce alongside her Buderim PhysiPole studio.
"It not jumping on a trampoline like you would as a kid," she said.
"The instructor leads the class and there is a little routine for each class and there are fun songs you want to sing along to.
"It's an all-body workout. You use your arms and your legs, and you burn a lot of calories.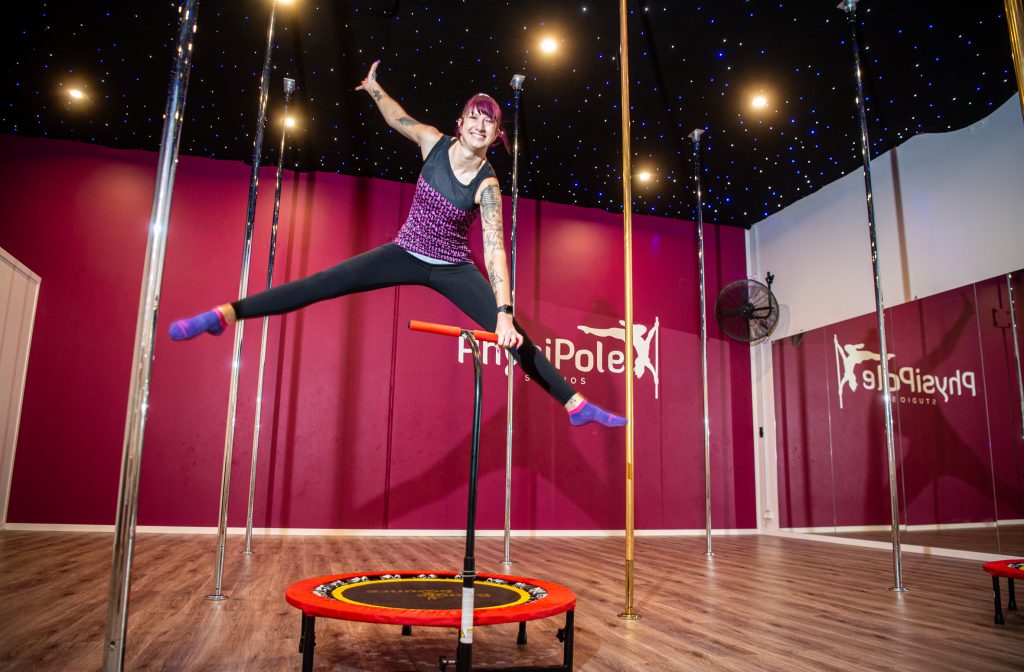 "It tones your legs, your bottom and your waist overtime."
Using mini exercise trampolines with a handle, the low impact training is suitable for all ages, body types and fitness levels and can accommodate weight up to 160kg.
Ms Van Noordenburg, who is an asthmatic and mother-of-two, said due to the controlled bouncing it was great for people who struggled with cardio fitness, joint issues or a weak pelvic floor.
"Boogie Bounce is good for your joints. It's a low impact exercise.
"The founder had a full knee replacement and she actually used Boogie Bounce as her rehab because of how controlled it is.
"You can make it as easy or hard as you want, and you don't have to be fit or have good balance."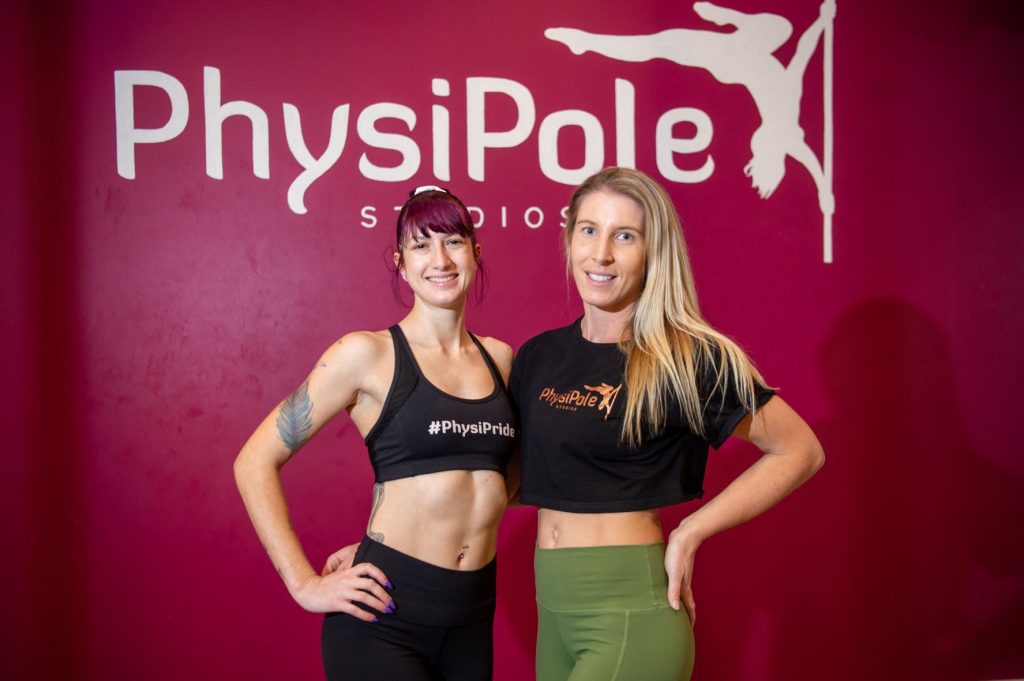 The studio also offers a variety of pole dancing and aerial classes through its PhysiPole franchise.
"We have people from age six to 65 and we offer pole, silk and aerial classes and kid's classes.
"A few students are 55-plus and they are just inspiring."
Ms Van Noordenburg first fell in love with the world of PhysiPole while training in Victoria. The process to opening her own franchise, and a Boogie Bounce franchise, evolved from there.
"I was training personally at a PhysiPole down in Victoria and I was offered a job to teach.
"The idea was to open a franchise up in Queensland.
"When I was going to open PhysiPole, the franchiser suggested I open it with Boogie Bounce.
"I thought I may as well as some people don't want to come into the studio if they are too afraid to pole dance or aerial.
"Boogie Bounce was another avenue. The idea was to have something different."
Boogie Bounce and PhysiPole Sunshine Coast is located at 4/71 Wises Road, Buderim. Visit PhysiPole Studios.