Australia will host the Olympics for the third time and Paralympics for the second time after Brisbane and South-East Queensland secured the 2032 Games.
Prime Minister Scott Morrison said securing the Games was a coup for the nation.
"It's a historic day not just for Brisbane and Queensland, but for the entire country," Mr Morrison said.
"Only global cities can secure the Olympic Games – so this is fitting recognition for Brisbane's standing across our region and the world.
"It also marks an important leap forward for Australia as we look toward major events that lock in economic growth and social benefits that will echo for years to come.
"We know the impact on Sydney more than two decades ago was transformative. We can now expect a repeat for Brisbane and communities across Queensland.
"It's a proud day for Queenslanders and Australians everywhere."
Sunshine Coast MP Ted O'Brien, who has served as the Prime Minister's representative for the Queensland bid, said hosting the Olympic and Paralympic Games would see "a decade-long runway paved in green and gold all the way to 2032".
"Hosting the 2032 Olympics will not only inject billions into the economy, it will also create around 120,000 new jobs, including 90,000 jobs for Queenslanders," Mr O'Brien said.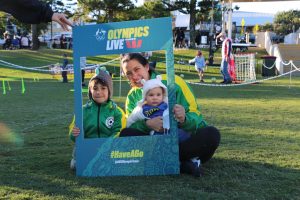 "Local companies and businesses right across Queensland should take the opportunities which will come over the next decade to contribute to the Olympic and Paralympic Games.
"For Queenslanders, this is our moment and it's now up to us to make the most of it.
"We've just won the right to host the biggest show on earth right here on home soil, but this is far larger than two weeks of sport," said Mr O'Brien.
"It's about two decades of transformation that only an Olympic and Paralympic Games can unleash – a decade in the lead up to the Games, and a decade beyond."
"As the Games approach, Queensland will be well-positioned to host training camps and Olympic teams as they arrive and acclimatise prior to the start of competition and in the years before the Games.
"Construction, services, retail and hospitality will all be winners, and then there are the social benefits from health and wellbeing, social inclusion and improved accessibility for people with a disability."
Help keep independent and fair Sunshine Coast news coming by subscribing to our free daily news feed. All it requires is your name and email. See SUBSCRIBE at the top of this article 
Sunshine Coast Council Mayor Mark Jamieson said the IOC's announcement and awarding the 2032 Games to Brisbane was the result of over six years of hard work from all levels of government.
Mayor Jamieson was the first person to meet face-to-face with the IOC President Thomas Bach in Sydney on April 30, 2015, to discuss the potential for a SEQ Games proposal under the IOC's New Norm model.
"Today is an historic day not only for our Sunshine Coast, but also for Brisbane and Queensland," Mayor Jamieson said.
"Not since Sydney 2000 has our country hosted the world's greatest sporting event.
"This is a once in a lifetime opportunity for Brisbane and for our Sunshine Coast.
"I am extremely proud and humbled that the proposals first developed by the mayors of South-East Queensland back in 2015 have come to fruition."
Visit Sunshine Coast CEO, Matt Stoeckel, said that the event coming to South-East Queensland would be a huge boost for Sunshine Coast's tourism industry and once-in-a-lifetime opportunity to showcase the destination on the world-stage.
The Sunshine Coast is scheduled to host Olympic and Paralympic outdoor events such as cycling, mountain biking (pictured), athletics and sailing, as well as football and basketball.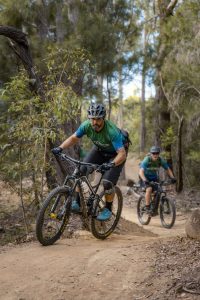 In addition, the new Maroochydore central business district – currently under construction – will be the venue for a satellite athletes' village.
"The Sunshine Coast is well-proven as one of Australia's premier venues for major sporting and outdoor events, and with our year-round attractive climate and beautiful setting the region is tailor-made for hosting peak-performance sporting events.
"The bid team for the 2032 Olympic Games has clearly done an outstanding job, and we will be working closely with our local Sunshine Coast Council, and the Games' organising committee, to build momentum and excitement over the next decade."