Median rents on the Sunshine Coast have shot past the high prices of wealthy capital cities like Sydney and Melbourne as tenants try to survive on significantly lower wages.
Coast rents have risen so suddenly that people are now paying 42 per cent of their household income to landlords, leaving very little money for food, bills and other necessities.
Median rents for a three-bedroom house on the Coast soared to $540 a week in the latest June quarterly data released last week — more expensive than Greater Sydney where median rents are $520 (Sydney's data is from the March quarter).
Melbourne's median rent has fallen 7.7 per cent year on year to $400 per week because of the pandemic and successive lockdowns.
Many individual Sunshine Coast suburbs have also skyrocketed past Sydney which is already considered among the most expensive places in the world to live.
Suburbs on the Coast which exceed Sydney's high price include Wurtulla ($550), Warana ($550), Maroochydore ($560), Mooloolaba ($575), Kawana Island ($575), Mountain Creek ($575), Marcoola ($600), Mudjimba ($600), Coolum ($622), Peregian Beach ($622) and Cooroy ($550).
By far the steepest rents are in the Noosa Shire Council area where the median is $610 per week. Noosaville and Sunshine Beach (pictured below) prices are an astonishing $750 per week — the highest in the entire region.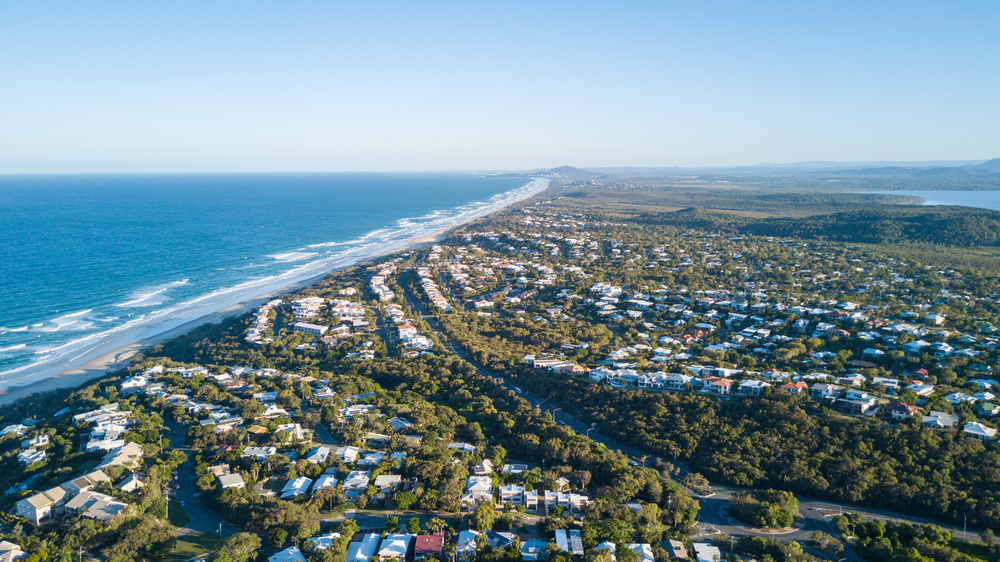 But unlike workers in Australia's big metropolis, people on the Sunshine Coast are earning regional wages, in fact the median household income here is among the lowest in Queensland.
Greater Sydney households rake in a median income of $1750 to cover their bills but on the Sunshine Coast the household earnings are $1260 per week, a difference of $490.
Of Queensland's 14 regional areas under the ABS Census data from 2016, the Sunshine Coast is ranked towards the bottom at 9th for income levels.
Tenants Queensland CEO Penny Carr said people were considered to be in "housing stress" when the cost of rent was more than 30 per cent of their income.
Many real estate agencies use the 30 per cent rule when assessing rental applicants which is leading to low-income earners being knocked back in favour of those on more money.
Ms Carr said soaring rents and scarce availability had created a "crisis" and many tenants were complaining about being turfed out without valid reason only to see the property re-advertised with a much higher rent.
"The biggest issues we're hearing about are rent increases, an inability to get a property and people getting a notice to leave without grounds so the property can be sold or re-rented at a higher price and the tenant can't find somewhere else to go," said Ms Carr.
Ms Carr said Tenants Queensland was lobbying the State Government to remove the provision for 'notice without grounds' and to make it law for landlords to provide a valid reason for ending a lease.
The State Government is currently reviewing tenancy legislation and Ms Carr urged people to support renters by visiting the Make Renting Fair in Queensland website and getting behind the campaign.
Help keep independent and fair Sunshine Coast news coming by subscribing to our free daily news feed. All it requires is your name and email. See SUBSCRIBE at the top of this article
St Vincent de Paul northern diocese president John Harrison said the charity's priority was to try and keep people in their existing rentals, even if the landlord was pushing up the price.
"We are determined to keep as many people in their homes as possible because the tiny amount of stock and high prices for rentals make it virtually impossible to find a new place," said Mr Harrison.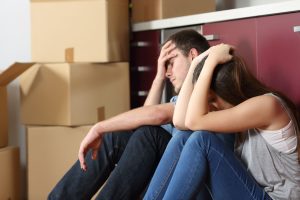 "We don't have unlimited resources but we are very aware this is a horrible situation, probably the worst that I've seen.
"If people are desperate, please come and see us because we will try and find a way and that's all we can do."
Mr Harrison said in his own Tewantin neighbourhood he had seen rentals escalate to more than $700 a week which was "outrageous".
He anticipated there would be a flood of people not being offered a lease renewal by landlords who wanted to raise their prices.
By law, landlords cannot increase rents during fixed term agreements unless it is stated in the lease and all of the following occur:
the agreement states the rent will be increased
the agreement states the new amount (or how it will be worked out)
the property manager/owner gives the tenant at least 2 months' notice in writing, and
it has been at least 6 months since the tenancy started or since the last increase
At the end of a lease the owner and tenant can agree to a rent increase however it must be at least six months since the last rent increase and there is no requirement to serve a notice about the rise.
Tenant can dispute an increase if they feel it is excessive by discussing it with the property manager/owner and if that gets nowhere by applying for dispute resolution once the new agreement is signed. They may also apply to the Queensland Civil and Administrative Tribunal.
Real Estate Institute of Queensland (REIQ) Sunshine Coast zone chair Matt Diesel said the vacancy rate on the Coast was below 1 per cent and demand was still outpacing supply.
Mr Diesel said low supply had been exacerbated during the pandemic as investors offloaded properties which were then purchased by owner-occupiers.
He said investors were starting to return but because of the higher property prices were charging rents that would make their investments profitable.
Mr Diesel said while some long-term landlords were upping their prices when leases expired many also valued their existing tenants and preferred to keep them in place.
"I know a lot of landlords who have fantastic tenants and look after their tenants and in turn their properties are looked after," he said.
"To them that is more important than a small rent increase."