With 21 per cent of the Sunshine Coast's population aged above 65, experts are looking at how to integrate living and urban needs in the region to better reflect how everyone ages differently.
With people living longer, the ageing populating is set to steadily increase and with that, the expectations of how residents live their older lives are changing.
The University of the Sunshine Coast will host an Ageing in Place conference on July 20 to address key issues, question the fundamentals and find new ways to meet the challenges of the ageing population.
Urbanist and place maker Kate Meyrick will be one of seven speakers on the day. She believes there is no one-size-fits-all model to ageing.
Ms Meyrick was inspired to understand the needs of ageing Australians based on her own parents' experience when looking for a retirement community.
"It piqued my interest that we as younger Australians make a set of assumptions when we are younger around what it means to be older," she says.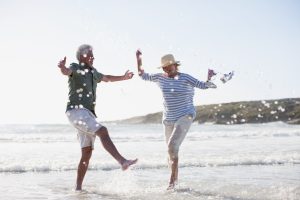 "We need to start expanding our horizons and thinking about how we design for older adults and enable older adults to have the same kind of choice we expect when we are younger.
"If you said to a younger Australian that they had choice A, B or C for living accommodation they would go out and find something else they wanted. Yet we feel it's okay to say to an older adult there is option A, option B, option C and there is not a lot in between.
"When I started to think about how do we need to change cities and how do we need to change the design of neighbourhoods and how do we need to think about the housing needs for older adults, it became really clear that maybe something a bit more granular was needed."
Help keep independent and fair Sunshine Coast news coming by subscribing to our free daily news feed. All it requires is your name and email. See SUBSCRIBE at the top of this article 
Ms Meyrick has spent 30 years working around the world and Australia in place-making across greenfield and urban regional projects.
She says a region such as the Sunshine Coast must look more closely at urban and residential choices to cater for different rates of ageing.
"It's incredibly important that any community, especially one like the Sunshine Coast that is growing as fast as it is, is embracing its older adults.
"What we are trying to bring together here is a focus about what a positive ageing experience and process looks like, and that it is collectively shared between industry, government and the community.
"We have to recognise the Sunshine Coast is not the easiest community to move around. If we are going to have an ageing population here on the Coast, we need to make sure [residents] are able to move around freely and not depend on the car."
Ms Meyrick says the other side to ageing is thinking about the living environments and homes older residents need or want to live in.
"We need to look at how do we enable a more distributed level of assisted living and an environment that meets their needs.
"There are a lot of things that we don't consciously think through that are outside an aged-care environment.
"What I am really encouraging is that we have conversations now that will ensure the kind of quality of life and urban experience we hope are available for us."
For tickets to the conference go to trybooking.com and search 'Ageing in Place Conference'.