Talented golfer Charlie Dann is primed to utilise his knowledge of local courses as the Sunshine Coast prepares to host an array of PGA tournaments.
The 28-year-old is poised to compete in the Maroochy River Pro-Am on Friday and the Mount Coolum Pro-Am on Monday, before senior players converge in a fortnight for the Beerwah Legends Pro-Am, Bribie Island Pro-Am and Pacific Harbour Legends Pro-Am.
The events are set to attract high-quality fields.
"I've played Pro-Ams around Queensland during the past month and the fields are like state opens," Dann said.
"All the good players come to them. Some of the best players in Australia are supporting these events, and you have to play extremely well to win.
"Winners have been shooting 10-under rounds."
Dann is confident he can be a threat at the local events, especially because of his familiarity with the layouts.
"They are courses that I've played numerous times before, so I know a bit about them," he said.
"Maroochy River and Mount Coolum are completely different to each other, because one is wide and is windy, with big greens, and the other is very tight with small greens."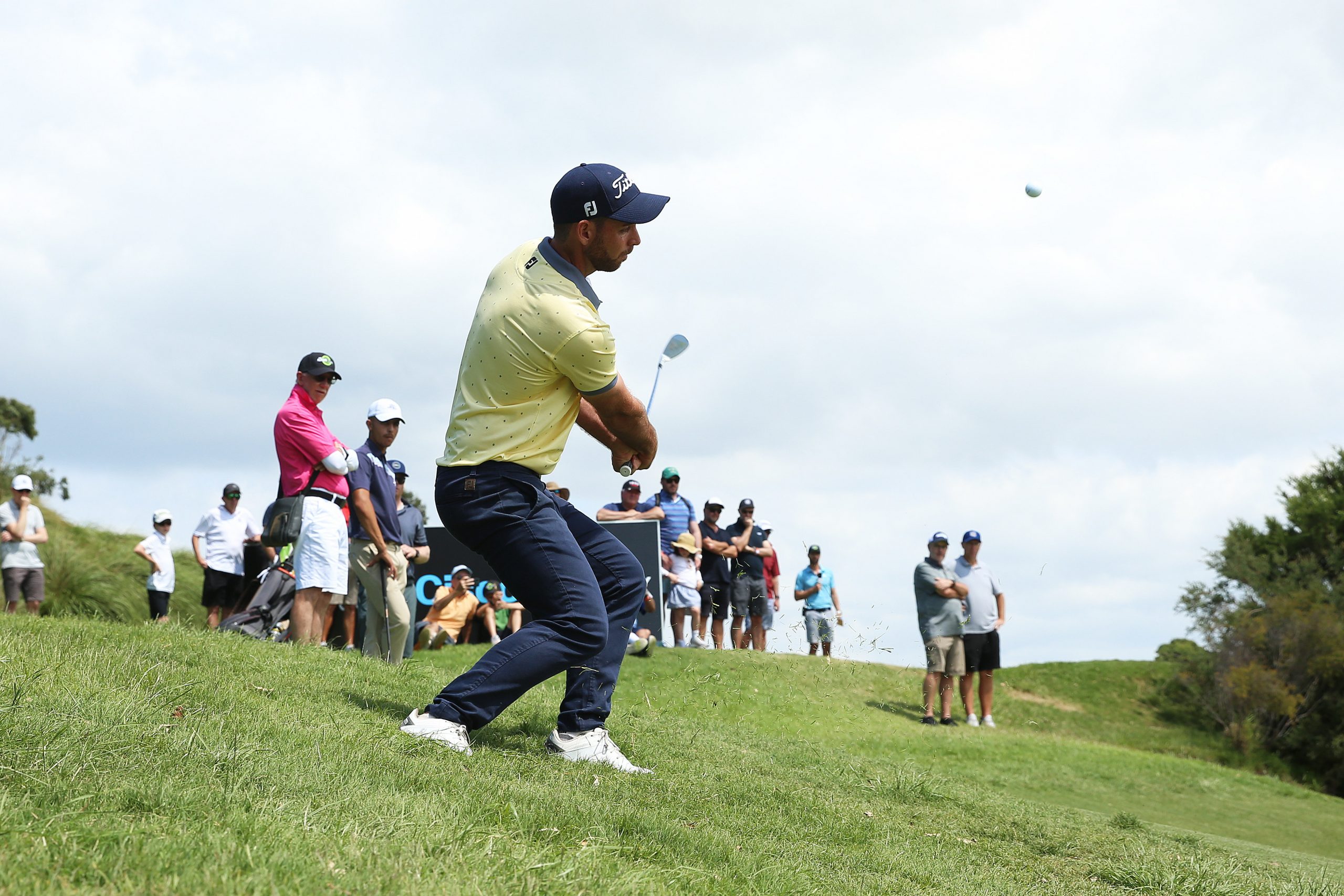 Dann has fared well at Maroochy River in the past, including a top-five placing at last year's Pro-Am there, although his game is more suited to Mount Coolum.
He said he'd "love to win a local event" during the week, and he had some solid lead-up form.
"I've been finishing between 8th and 13th. lately. My game feels good, but I just haven't put the (winning) scores on the board yet.
"If I keep putting the work in, it will work itself out over time."
Aside from the Pro-Am circuit, Dann's had 10 top-15 finishes in his previous 11 significant events, including a runner-up result at The Players Series Sydney at Bonnie Doon Golf Club in March.
He hails from Gympie and has spent the past decade playing out of Pelican Waters.
He relocated to the Gold Coast in October but intends on returning to the region.
"I will have a few years here (on the Gold Coast) with my girlfriend, but we plan to move back to the Sunshine Coast. I always want it as my home," he said.
"Pelican Waters is being redeveloped for 18 months and I want to make sure my work area, my practise area, is up to standard, so I have joined Sanctuary Cove for a while."
Interested in real local stories? Help us deliver more by registering for our free daily news feed. All it requires is your name and email. See SUBSCRIBE at the top of this article.
He said the Pro-Am circuit was important for Australian golfers, particularly this year.
"The fact there are golf clubs that are caring enough to have events on at this time is awesome," he said.
"I want to support them because they're putting the effort in.
"It's the middle of our offseason for (Australian PGA) tour events, so many players are just trying to earn some cash through the middle of the year.
"Usually, you can plan where you want to go in the world to play, but at the moment, with so much uncertainty (due to COVID-19), we are just trying to play and compete as much as we can (in Australia)."
Follow Sunshine Coast News on Facebook.
The Maroochy River Pro-Am will start at 7am on Friday.
"The course looks spectacular. They always have really good greens there, which the pros love putting on," Dann said.
"And I always look forward to playing off the black tees there, because they are a really good challenge."
The Mount Coolum Pro-Am will start at 7am on Monday.
The Legends Pro-Am events will be held at Beerwah (July 21-22), Bribie Island (July 23) and Pacific Harbour (July 24).
The Sunshine Coast can also look forward to hosting a series of Legends Pro-Am events in December, at Headland, Noosa, Noosa Springs, Twin Waters and Maroochy River.