I would like to shine a light on the unacceptable queuing that occurs outside the Sunshine Coast University Hospital (SCUH), where patients are left waiting in the ambulance or in the corridor of the hospital.
Paramedics have to stay with the patients until they are seen by the doctors. The waiting times for this are unacceptable. More funding needs to be provided to increase the level of staff of the hospital and also to increase the size of the emergency room capabilities.
The Sunshine Coast is a rapidly growing area and the facilities, such as hospitals, need to be able to accommodate this growth in population.
On June 21, I had to call the ambulance, as I was not feeling well, to take me to SCUH. Whilst there, the doctors determined I should be transferred to the Buderim Private Hospital as my specialist works out of there and she would be able to attend to me that day.
While being lifted into the ambulance to transfer me, I noticed there were approximately 10 ambulances in a queue outside. Some of the paramedics were standing with their patients inside the corridor of the hospital waiting to be seen by the doctors.
These patients were lying on the beds they were brought in with. I spoke to the paramedic who was travelling with me during my transfer and she told me this 'ramping' was not a new thing. It happened regularly. This is unacceptable.
New, immense neighbourhoods, such as Aura and Harmony, have brought thousands of new residents to the area. We need to keep up with the numbers. I am very worried for any person who has to be taken to the hospital in an emergency and then needs to wait outside in the corridor to be seen.
Although they are triaged in terms of criticality, the waiting times are not acceptable. I do have to say that the paramedics in this case are to be commended as they act like guardian angels as they try to advocate on behalf of their patient whilst they are waiting in the ramping queue.
AMISHA TAILOR
Coast strides out for charity
On Sunday, June 13, 410 people joined Dementia Australia for the Sunshine Coast Memory Walk & Jog event.
Participants turned out in impressive numbers to walk or run at Kawana Surf Club, Buddina, in support of people living with dementia.
I would like to thank the people of the Sunshine Coast for their fantastic show of support and community spirit. It was inspiring to see such willingness from participants as they adapted to the changes made to the format of the event, so that it could be run in a COVID-safe way.
From walkers, runners and joggers, to donors and volunteers, I would like to thank everyone who contributed in any way to the success of this event. We couldn't have done it without you!
An impressive $34,000 was raised, and these funds will be used to provide invaluable support services, education and resources for people impacted by dementia in the Sunshine Coast community, and across Australia.
Currently there are an estimated 90,000 people living with dementia in Queensland. With that figure projected to increase to about 207,000 by 2058, events like Memory Walk & Jog play an important role not only in funding support, but also in raising awareness.
We are now encouraging locals who were unable to attend this event to get involved with a 'MY Impossible Walk & Jog Challenge'. Visit memorywalk.com.au and sign up for a distance of your choosing, which can be completed in your own time, at a location that suits you.
MAREE McCABE AM, CEO, Dementia Australia
Our property market is different
With regard to the national rise in property prices, these experts quoted always talk in terms of property in Australia being a single market, like the Share Index. This is what Dr Shane Oliver likes to imagine, be it going up or down.
The reality is that the Sunshine Coast has many micro markets in each suburb but the Coast does not get a mention as a region. It is time it did, with a population of more than 300,000.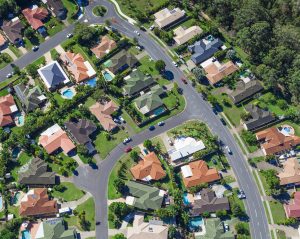 Supply and demand are the factors moving any market and currently there are not enough properties on the Sunshine Coast and the momentum is there to encourage buyers to move now as prices are rising.
Looks like there is another 12 months at least of a strong market, and compared to other regions we are still good value and our lifestyle is the envy of the world so why wouldn't more people want to move here.
RICHARD LOCKE, Eumundi
Virus misinformation spreads fear
Over the past 18 months I have noticed that there is a lot of information out there about COVID-19. The topics range from 5G to Bill Gates, to how bad the disease is, is the disease real or not?, to how good or bad the vaccine is.
The topics depend on who you are talking to. It seems, we all have our slant on how this pandemic is playing out both politically and from a health point of view.
I have had conversations with dozens of people, some whom are adamant that the vaccine is good, some unsure, and some completely against it. It is this last group that I want to speak about right now.
You see, in the past few days we have learned that my wife's mum, dad and one of her sisters were caught up in a cluster. We learned that both her mum and her dad have contracted COVID-19. Her sister, who had the Sinovac vaccine recently, had the same exposure and has tested negative. A family friend's father also just passed away after having COVID-19.
The thing is, when I speak to those who are completely against the vaccine and I tell them of the situation and how it has developed, their demeanour changes. "Oh, I hope they will be alright." "Do they have serious symptoms?" "How good is their health?" "Do they have good hospitals there?"
These people actually do care. We could debate their reasons for their initial stance on vaccination till the cows come home, no one will find a suitable answer or solution, but there is one more thing these people ask, "Is there anything I can do to help?"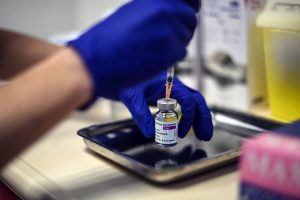 Yes, there is something you can do to help. Please get your vaccination as soon as you possibly can. I do not want to add you to the list of people who I know who currently have COVID-19.
Sinovac is not the best vaccine for this disease, we here in Australia do have good effective vaccines available. Sinovac has an effective percentage of only 50%, but out of the three family members, the one who has had the vaccine does not have COVID-19. That's how it's supposed to work.
Please, do the right thing, roll up your sleeve, get the jab, I did and it didn't hurt. My wife and staff member have also got the jab, now awaiting the second, quite impatient too, we want to be covered as soon as possible. So should you.
NAME SUPPLIED
There has been so much misinformation and hysteria from the media that this note may reassure, the latest inflammatory and incorrect pronouncements by the Premier and Dr Young only adding to confusion.
The Astra Zeneca vaccine is the one most available, as it is now produced here. It has a very safe profile of side effects, the clot problem is rare, and death from clots extremely rare.
You are more at risk from a car crash or being struck by lightning! Many commonly used medicines have a worse record of dangerous side effects, the contraceptive pill (probably not relevant to our group) causes more problems with clots, even the humble aspirin can and does kill.
Currently, we do not have many deaths from disease because the external borders are closed, this is not a long-term solution.
Until vaccination levels are high, there will be further outbreaks escaping from quarantine and these ridiculous lockdowns will continue (at least in Queensland).
Any vaccine is a good vaccine, there is nothing to be gained by waiting for the less available Pfizer, or future Moderna alternatives. Get Vaccinated!
Dr GRAHAM PINN, FRCP, FRACP, FACTM, MRNZCGP, DCH