A gripping story 63 years in the making has seen author Daryl Te'Nadii face his darkest demons and most "chilling" memories.
Born in New Zealand, abandoned by his mother and orphaned as a baby, Mr Te'Nadii grew up facing troubles and "atrocities" no child should experience and overcame two suicide attempts, all before the age of 15.
Going on to create his own triumphs amongst the darkness, Mr Te'Nadii is now telling his harrowing tale through his memoir, The Orphaned Soldier.
"I've been trying to put together an untold story of what took place in my life," he said.
"I just needed answers and the best way to do it was to write things down.
"I was orphaned from birth and lived under the community banner of the church to face daily onslaughts of beatings, bashing, humiliation and I had my dignity stripped from me completely."
After 12 years, Mr Te'Nadii was reunited with his biological mother only to face further abuse at the hands of his stepfather.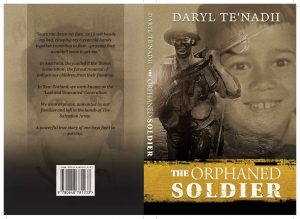 "(My stepfather) constantly beat me for no reason. He enjoyed it, I was his boxing bag," he said.
"Then my mother deserted me without notice. I came home from school to find out she had shot through and left me with a man who didn't want me and kicked me out.
"At 14 years of age I was living on the streets for a year, behind shops, on dirt, with cardboard to keep me warm.
"It's not a proud part of my life and I get upset by it, but I had to eat out of garbage bins to survive."
Mr Te'Nadii said during his early life he made two suicide attempts, one at 8 and one at 14, and was transferred into foster care at 15 before joining the army at 18.
During his time in the army, he spent four years completing his High School Certificate (HSC) and was also one of only 67 to be chosen for an elite training position.
"I completed the Golden Road for the SAS and I was picked up to spend another two years in training and became a master coach in all sports and a teacher of physical education in the army.
"It was a very elite position, there was only 67 of us in that position. I'm very, very proud of that moment in my life."
Another lifetime triumph was winning 29 Australian titles and two international gold medals in powerlifting and body building.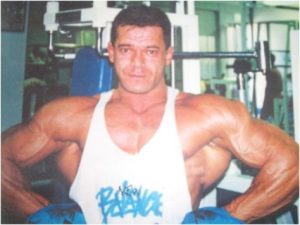 Now living on the Sunshine Coast and working as a wardrobe and screen installer, Mr Te'Nadii said the 13-year process to write his book was one of great difficultly as he dug up his worst memories.
"Having to remember those memories was the hardest thing in my life, it chilled me," he said.
"I had shut down my first 18 years of my life. They weren't even in existence until I started writing this book.
"Memories – they haunt me. The demons came out again and again. But I've gained a lot from it, and I've opened doors to a lot of people in my life and I'm grateful for it.
"Every chapter I wrote gave me time to reflect back on those moments, situations and people.
"The healing process was amazing. I have accepted more love and trust."
Follow Sunshine Coast News on Facebook.
Available in 163 countries and having been told by his publishers the book has "movie potential", Mr Te'Nadii hopes his story will shine a light on continuing violence against children.
"My first hope is that the harmful life that was lived upon me will be recognised by the courts and the church and they will stand up and take accountability for what took place," he said.
"I want to get my message out that these stories are true, and they have happened in our backyards.
"There are so many people out there and they do need help, and this is what has happened and believe it or not, behind closed doors still happens today.
"No child deserves to be hurt the way I was. I don't ever want to see anyone ever have to suffer again."
Like stories about Sunshine Coast people doing great things? Help us deliver more by subscribing to our free daily news feed: Go to SUBSCRIBE at top of this article to register.
Mr Te'Nadii also hopes the book will advocate in support of men's mental health having lost many close friends in similar situations to him, and his own son, to suicide.
"I didn't step up and ask for help and when I finally had the chance to do it, I'd lost too many people I love.
"I want them to be aware that when someone is struggling it's ok to need a hand.
"We all cry and we all bleed."
The Orphaned Soldier is available at bookstores.
If you or anyone you know needs help, contact Lifeline on 13 11 14