The sale of apartment 35 'Ivy on Picnic Point', Maroochydore, is yet another example of the strength and continued demand from the owner occupier market.
With Melissa Anderson and Damien Said from C21 on Duporth at the helm, the three-bedroom penthouse with river views drew a healthy crowd for 4pm on a Thursday.
With the lorikeets starting their evening ritual of 'chatting about their day' the pressure was on to push the auction into gear.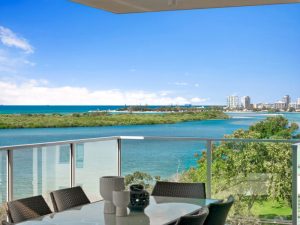 With owner occupiers dominating the bidding, the penthouse (pictured) went on to change hands for $1,750,000.
The property at 22 Wesley Street, Noosa Heads, has been a talking point in the Noosa market place during the marketing period over the last few weeks.
One of the first homes to be built in Noosa Sound and in the same family since 1984, it was now poised and ready for an ownership handover.
A welcoming opening bid of $3.6 million was quickly usurped to $5 million. The bidding was calculated, focused and paced all the way to $7,250,000.
Want to stay on top of Sunshine Coast property stories? Register for our free daily news feed. All it requires is your name and email. See SUBSCRIBE at the top of this article 
Rebekah Offermann and Nic Hunter from Tom Offermann Real Estate commented on what a privilege it was to handle the sale for a long-time Noosa identity.
The sale was the highest sale at auction in Queensland this week – their second such gong for the month.
10 Mona Vista Court, Coolum Beach, boasts among the best ocean views on the Sunshine Coast.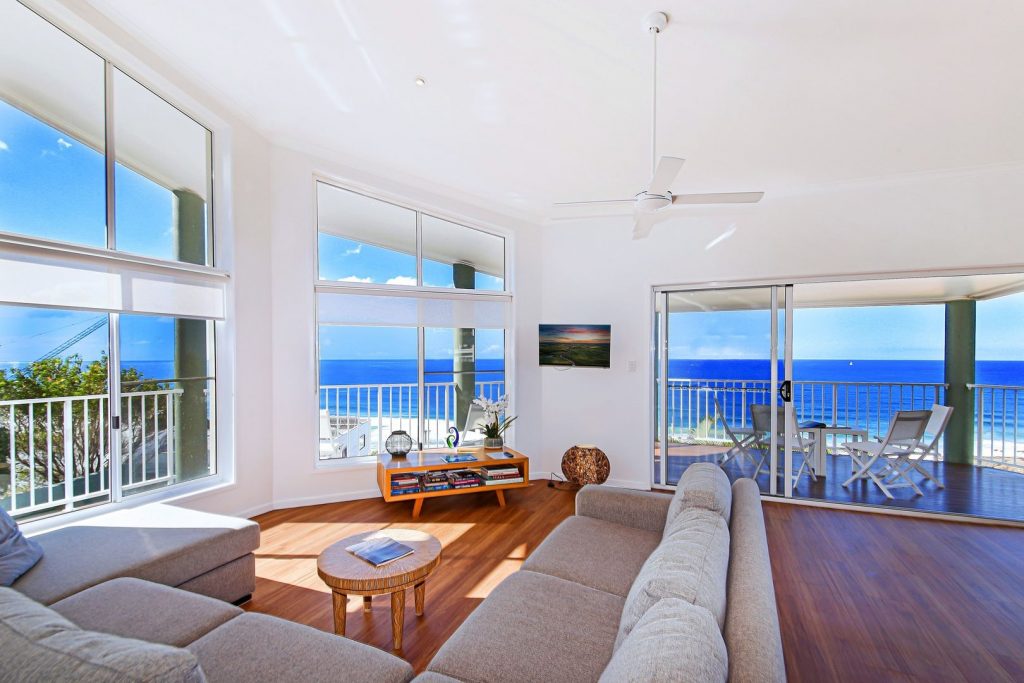 Marketed by North Shore Realty Principal, Noel Mooney, there was speculation that "New Zealand could be seen on a really clear day".
With that being said, the bidding kicked and was dominated by two people vying to secure the viewpoint.
With the final bidder triumphant at $2,700,000, there were welcoming cheers all round.
In the writer's opinion, one of the best named lakes in the state is Lake Macdonald, home to 80 Racehorse Lane.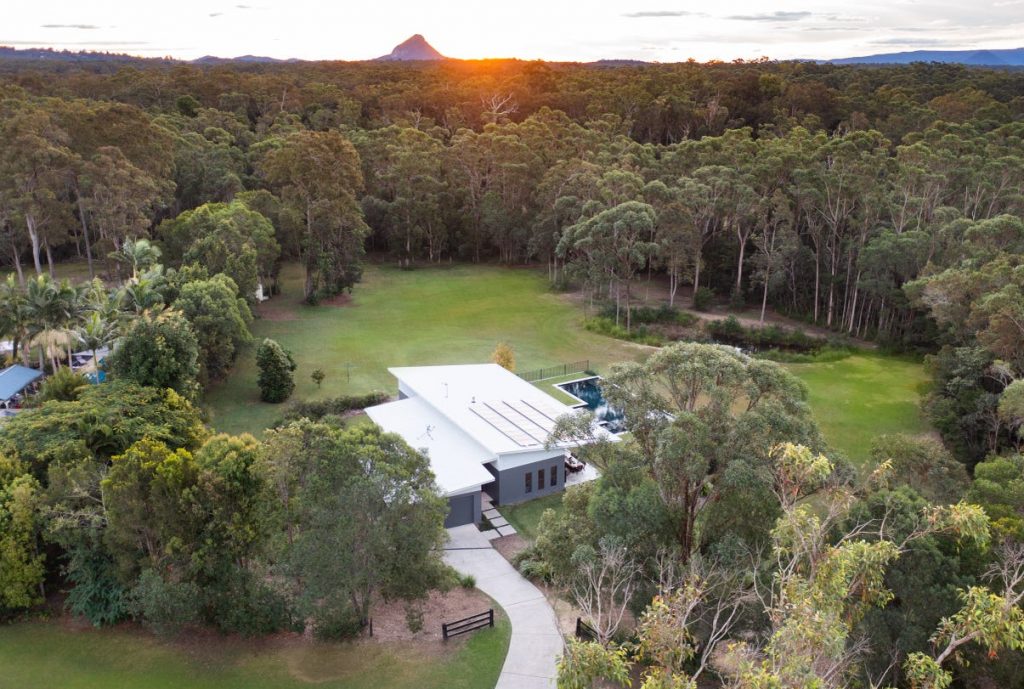 The two-acre, beautifully refurbished home is private, quiet and minutes to Cooroy.
Hinter Noosa's Kess Prior and Graham Smith continued their close to 100% strike rate at auction when the property changed Friday afternoon for $1,700,000 to a family looking for a place to call home.
OTHER AUCTION RESULTS:
10 Centreview Court, Buderim
SOLD UNDER THE HAMMER FOR $1,630,000 / 5 bed, 3 bath, 2 car
Define Property, Jordan Barden
6 Palm Drive, Mooloolaba
SOLD UNDER THE HAMMER FOR $870,000 / 3 bed, 2 bath, 1 car
Ray White Mooloolaba, Brent Higgins
231 Ilkley Road, Ilkley
SOLD UNDER THE HAMMER FOR $875,000 / 5 bed, 2 bath, 5 car
Ray White, Taylor Sierp and Jade Mooney
18 Lark Circuit, Mountain Creek
SOLD UNDER HAMMER FOR $1,200,000 / 6 bed, 4 bath, 4 car
Ray White Mooloolaba, Taylor Sierp
4 Ulm Street, Dicky Beach
SOLD UNDER THE HAMMER FOR $1,155,00 / 4 bed, 2 bath, 2 car
Ray White Caloundra, Andrew Garland
48 Coolibah Street, Mudjimba
Under contract prior to auction / 4 bed, 2 bath, 2 car
North Shore Realty, Brad Reed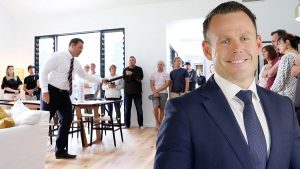 Gordon Macdonald, founder of The Auction Group, has been calling auctions on the Coast for more than a decade after an earlier career in real estate sales. His auction wrap-up for sunshinecoastnews.com.au is compulsory reading for anyone interested in the hottest sales and latest tales from the property frontline.