Watercolour workshop: Surf Art with Amanda Davidson
Join Amanda Davidson for a fun day in which you will be guided to create your own piece of art through explorations of loose and playful watercolour landscapes. Using the Maroochy Regional Bushland Botanic Gardens as the source of inspiration, participants will learn to use palettes of colour beyond the immense green canopy and incorporate layering of sensory mark-making to add depth. All materials included.
When: Friday June 11, 10am-2pm
Where: Maroochy Regional Bushland Botanic Garden, Arts & Ecology Centre. 51 Palm Creek Road Tanawha
Tickets: $127.69 via events.sunshinecoast.qld.gov.au/event/13301818-a/watercolour-workshop-with-libby-derham
Wicked – The Untold Story of The Witches of Oz
Wicked tells the incredible untold story of an unlikely but profound friendship between two girls who first meet as sorcery students at Shiz University — the blonde and very popular Glinda and a misunderstood green girl named Elphaba. Following an encounter with The Wonderful Wizard of Oz, their friendship reaches a crossroads and their lives take very different paths. Glinda's unflinching desire for popularity sees her seduced by power while Elphaba's determination to remain true to herself, and to those around her, will have unexpected and shocking consequences for her future.
When: June 10, 11, and 12 6:30pm. 1pm June 12
Where: The J. Noosa Drive, Noosa Heads
Tickets: $22 – student $30 – Adult via unooshi.sales.ticketsearch.com/sales/salesevent/7880
Morning bird walk with Ken Cross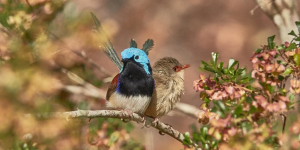 The gardens are alive with bird calls and, if you look carefully, you'll see many of our feathered friends flitting around in the bush. Ken Cross, an experienced Sunshine Coast birder, will lead you on an introductory bird walk. As you investigate likely bird habitats throughout the Maroochy Botanical Gardens, you'll use sight and sound to identify as many species as you can. Remember to bring binoculars and a field guide if you have them. Comfortable shoes, water bottle, sunscreen and a hat are recommended.
When: Saturday June 12, 7:30am-9:30am
Where: Maroochy Botanical Gardens. 51 Palm Creek Road, Tanawha
Tickets: $12 via eventbrite.com.au/e/141752125423
One Night in Nambour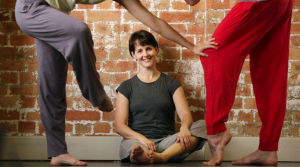 Celebrate the arts in Nambour with the launch of SCC's three-year dance development program, DANCE.HERE.NOW and the Howard Street Wall. Debut dance resident, Lisa Wilson will deliver a performance at the new all-purpose studio. Lisa is an award-winning dance artist with an international career as director, choreographer, producer, performer, educator and mentor. Her body of work moves across genres having created for theatre companies, opera, large-scale installation work, poly-media performances, company commissions and full-length independent work. Guru Dudu will DJ a silent disco between venues. Celebrate 12 new artworks by Sunshine Coast artists on Howard Street, at the Old Ambulance Station to wrap up the night.
When: Friday June 11, 4pm-7pm
Where: Howard Street Nambour
Tickets: Free event, registration required via events.sunshinecoast.qld.gov.au/event/13412850-a/one-night-in-nambour
Ignite Chilli Festival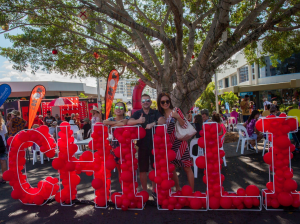 Burning through Bulcock Street in Downtown Caloundra, this food fiesta celebrates all things chilli from the humble Hinterland chilli farmer through to the artisan chilli sauce maker, with loads of entertainment, cooking demonstrations and exotic international cuisines to try. Due to COVID-19, this year's IGNITE chilli Festival is being incorporated into BEACHFEST and therefore a mini festival. One half of Bulcock Street will have artisan chilli sauce makers and local Sunshine Coast food producers as well as food vendors. The Ignite Chilli Festival has been ranked within the top 20 Best Food and Drink Festivals within Australia
When: Saturday June 12, 10am-4pm
Where: 77 Bulcock Street Caloundra
Tickets: Free Event
Hot Weekend Stage by Ignite Chilli Festival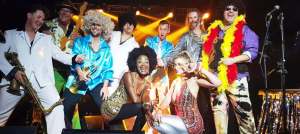 Once you've filled up on the delicious international cuisines of Ignite Chilli festival make your way down to Happy Valley to give your ears something to dine on. The Hot Weekend Stage has an evening of amazing performances planned from some of the Coast's best live artists. The Rock 'n' Roll Boys kick things off with their rapid-fire rock and roll music that keeps dance floors full all night. Australia's newest disco band DISCOtrain will have you reliving the disco hits of the past, present, and future. Sister of Soul Lisa Hunt will finish the night with her devastating style proving why they call her the "Diva of disco".
When: Saturday June 12, 4pm-7pm
Where: Happy Valley, Esplanade Bulcock Beach Caloundra
Tickets: Free Event
Resin Cheeseboard and Coasters Workshop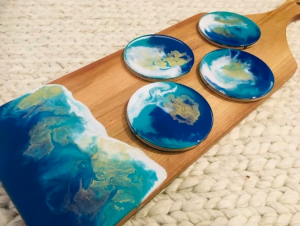 Awaken your inner artist and let loose at this hands-on resin art workshop as you design your own cheeseboard and coaster set. During this fun and interactive workshop, you will be shown different pouring techniques to create mesmerising swirls of colour. Surprise yourself with your creativity. All materials supplied including your beautiful acacia wood board. Cheeseboards and coasters must be taken after the class, please bring a disposable baking tray or a small cardboard box to place your resin cheeseboards inside for travelling as they may be still wet.
When: Saturday June 12, 10am-12pm
Where: Buderim Craft College, 5 Main Street Buderim
Tickets: $90 via sarahlawsonart.bigcartel.com/product/buderim-beginners-resin-cheeseboard-coasters-workshop
Coastal Hop Beer Tasting Experience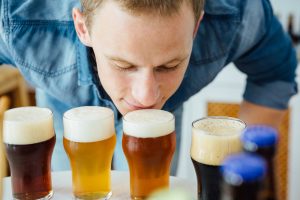 Always wondered how is beer made? Now is your chance to find out. With this craft beer tasting experience, you'll discover the beermaking process, sample a delectable selection of craft brews and enjoy some scenic coastal locations too. So, if you're looking for things to do on the Sunshine Coast this weekend, this unique experience is a great way to explore and learn a thing or two about beer.
When: Saturday June 12, 11am-4:30pm
Where: Sneaky Baron, Ocean Street Maroochydore
Tickets: $160 via classbento.com.au/coastal-hop-beer-tasting-experience-with-lunch-sunshine-coast
Heads of Noosa Brews and Southern Style BBQ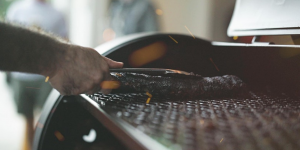 You won't want to miss this dinner where the smokey flavours of Southern Style BBQ meet up with the exceptional brews of Heads of Noosa Beer. Starting with cold smoked oysters followed by a feast of smoked meats including pork belly, beef brisket and pulled lamb accompanied with an assortment of sensational sides to complement. Included is four schooners of exceptional lager or wine of choice from Brockenchack Wines. There'll also be endless Hop Valley H2O (zero sugar, zero alcohol) for drivers or fanatical hydrators.
When: Saturday June 12, 6:30pm-9pm
Where: Heads of Noosa Brewing Co. 85 Rene Street, Noosaville
Tickets: $125.01 via bit.ly/3icfYqo
Regenerative Farming and Cell Grazing – World Environment Day Festival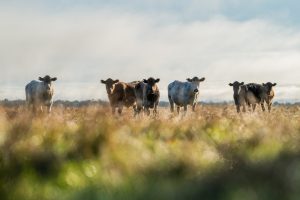 The Changing Habits farm has been using cell grazing with cattle and chickens for the past five years.  This in turn increases soil ecology, sequesters carbon from the atmosphere, holds more water and soil and enables abundance of plant and animal life. Their farmers will teach you the principles and what animals can be used in order to be part of the solution to the climate issues faced today.  Regenerative farming is growing in Australia and around the world, learn how to be part of this movement no matter how much land you have.
When: Saturday June 19, 9am-12pm
Where: 314 Reesville Road, Reesville
Tickets: $10 via scec.org.au/changing_habits_farm
Birds in watercolour – two day workshop with Matteo Grilli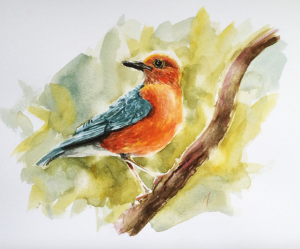 In this rare opportunity to work with a master wildlife artist, Matteo Grilli will conduct a two-day workshop on painting realistic birds in watercolour. Originally from Italy, the award-winning wildlife artist started drawing and painting wildlife and nature since childhood, he is a self-taught watercolourist since 1995. In 2014 Matteo became fascinated by the process of watercolour paint-making and today he only uses his handmade watercolours. Matteo's ultimate wish is to pay attention to the beauty of nature and its fleeting essence and to share his encounters. A keen birdwatcher, all his artworks are derived from his own photos.
When: Saturday June 12 and Sunday June 13, 9am-5pm
Where: The Zone, 89 McCarthy's Road Maleny
Tickets: $295 via bit.ly/3pdljPL