Three entrepreneurs are set to share valuable insights on creating authentic and captivating brands, at a special function at Maroochydore.
Byron Bay-based Odette Barry (Odette and Co) and Noosa's Andrew MacColl (Saturate Studio) and Louise Clark (ebb & flow studio) are poised to deliver their personal and professional tips on brand building and authenticity, while staying true to your creative path when business wants you to do otherwise.
Local businesses, from start-ups to seasoned operators, are encouraged to attend the Refinery TALKS panel discussion at The MET on Thursday, June 10.
SunCentral City Activation Project Manager Bronwyn Adams said the speakers were warm, approachable and creative entrepreneurs who have been able to work on local, national and international clients while being based in regional coastal communities.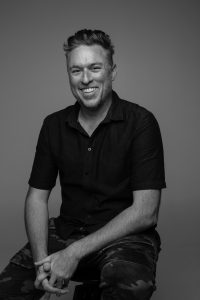 "I am certain that our panel of speakers will really appeal to our guests," she said.
"They all have interesting stories to share about their diverse career experiences while also growing their business in the same community where they live, work and play.
"Odette Barry is a storyteller who loves nothing more than helping businesses share their stories through traditional media, while Andrew MacColl is a creative director, visual artist and founder of award-winning creative studio, Saturate.
"He has directed campaigns for Apple, IBM, Toms and NBC Universal and currently has three portraits in the National Portrait Gallery."
Follow Sunshine Coast News on Facebook.
"Our third speaker, Louise Clark, is the co-founder and managing director of Noosa based ebb & flow studio."
"Louise and her team are active within the emerging creative culture on the Sunshine Coast and commenced the Noosa Surf Film Festival, the creative space NEXTDOOR, as well as a product-based business, The Great State."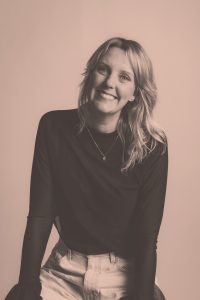 Refinery TALKS is presented by The Refinery as a part of the 2021 creative business incubator program, an initiative of the Sunshine Coast Council, SunCentral Maroochydore and The MET, Sunshine Coast Creative Alliance and sponsored by Innovative Planning Solutions. This event is sponsored by Study Sunshine Coast.
Limited tickets are available via www.Eventbrite.com.au, for $25 which includes wood fired oven pizza from THAT PIZZA GUY, while a full bar operates onsite.
Event: Refinery TALKS with Odette Barry, Andrew MacColl and Louise Clark
Date: Thursday, June 10
Time: 5.15pm for 6pm start until 9pm (pizza served from 5.15pm)
Location: The MET, Corner of First Avenue and South Sea Islander Way Maroochydore
Cost: $25 includes pizza
Tickets: www.Eventbrite.com.au