More Sunshine Coast residents than ever may lose the roof over their heads this winter as families are hit hard by soaring rents and cuts to government payments, a major charity has warned.
Vinnies Queensland CEO Kevin Mercer said a rental vacancy rate of just 0.6 per cent on the Coast was pushing too many people out of their homes.
"Families who were already struggling are being priced out of their homes at an alarming rate," Mr Mercer said.
"With rent prices increasing and JobSeeker payments again falling below the poverty rate as of 1 April, more and more families are resorting to sleeping in their car, on in tents, parks or on the street."
Mr Mercer said the need for homeless and housing support was higher than ever.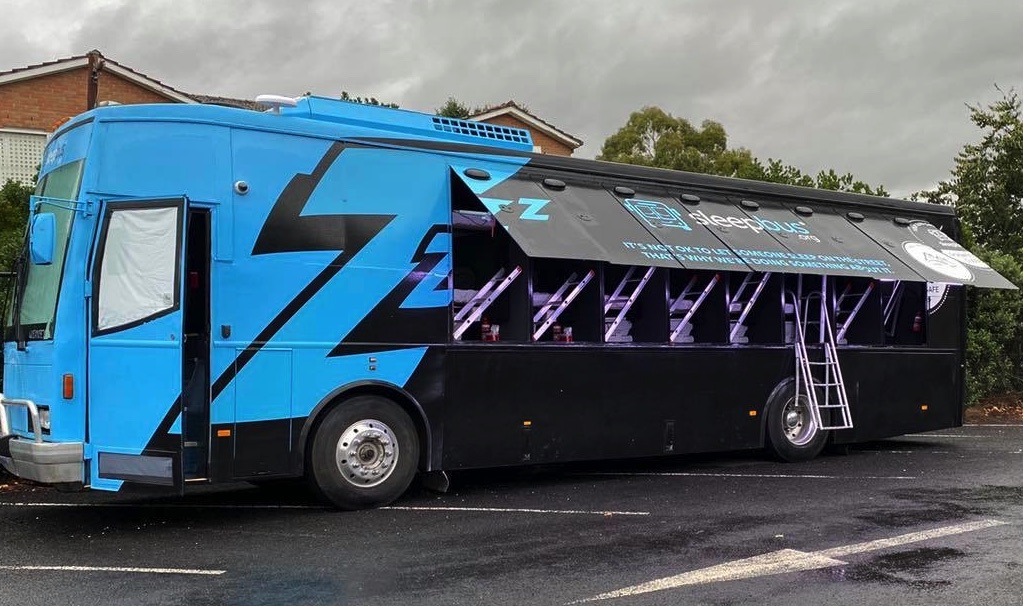 It comes as Sunshine Coast News last week revealed work was under way on the region's first Sleepbus (pictured above) after a fundraising campaign initiated by the Maroochy Neighbourhood Centre.
The Sunshine Coast people reacted by opening their hearts to the initiative and Maroochy Neighbourhood Centre has been overwhelmed.
In a matter of days, the fundraising campaign for a second Sleepbus to accommodate women and children has jumped from around $5000 to nearly $9000.
Nowhere to call home
Without a permanent place to call home, one Sunshine Coast man fears being fined by council each night as he shelters from the cold in his van.
The man, who wished to remain anonymous for safety reasons, told Sunshine Coast News that as a New Zealand resident he had decided to live in his van permanently, unable to find accommodation.
"This is just day-to-day living, it's just existence," he said.
"I try to keep a low profile and be as less visible as possible, so I don't get in trouble.
"I don't want to be paying fines for being homeless – that is just double standards.
"It annoys me when the council calls it camping. When you are homeless, your daily existence is living out there without a house."
Previously having worked for companies like Nokia and Channel Nine, the skilled technician battles chronic health issues and said due to needing privacy for his health, the "nomadic" lifestyle was his only option.
He has been on the Sunshine Coast for the past three months and sleeps in a converted minibus. He said caravan parks and rental properties were too expensive or full, and shared accommodation was not a viable option for him.
Do you have an opinion to share? Submit a Letter to the Editor with your name and suburb at Sunshine Coast News via: news@sunshinecoastnews.com.au
"With my health issues I need privacy, I need quiet and need to be on my own rather than be in a shared place.
"If there were private property owners who would allow parking for people in vans I would possibly consider that.
"The holiday parks are too expensive. There should be something with free camping or less expensive possibilities, which there are in some places, but you cannot stay there for too long."
While he felt fortunate to have a van, the man said it was unfortunate so many locals were finding themselves in similar situations.
Stay on top of local news by registering for our free daily news feed. Just click SUBSCRIBE at the top of this article.
Thousands of readers have also responded online to the issue, which has been met with a mixture of support and outrage.
While most readers were pleased something was being done at a local level, initiatives like the Sleepbus are only a temporary fix for a larger problem, with many calling for more action to address the issue.
Noosa reader Cheryl said a Sleepbus would have been a major help during a time of personal crisis in 2020.
"Wish we had this last year when l could find zero emergency accommodation in my crisis but glad my friends can look forward to a safe, warm place to sleep."
In support of the project, Karen from Caloundra said: "This is actually more valuable than people realise".
"One of the barriers to homeless people finding employment and permanent accommodation is the fact that they cannot sleep safely all night and therefore tend to sleep during the day.
"You'd be amazed how things can change after a good night's sleep where you feel safe."
Follow Sunshine Coast News on Facebook.
Mooloolaba reader Jennie also commended the initiative.
"Great idea … it's a temporary fix but if it gets people a warm safe place for the night I'm all for it.
"Rentals are scarce and overpriced. Makes the future look grim.
"Huge thanks for this bus."
Meanwhile, Fiona from Noosa is calling for more to be done to address the issue itself.
"The problem of growing homelessness needs to be solved at a deeper, systemic level," she said.
"Things like the sleep bus are essential, albeit band-aid, measures that address the immediate needs of people.
"But they don't address the cause of the problem, which is housing affordability and everything that influences that, including government policy."
Other residents suggested local and state governments work to transform old, unused buildings or open community halls at night to help people off the streets and into a safe, warm space.
Councils consider homelessness issue
The crisis stretches far and wide across the Sunshine Coast and Noosa Council regions, and both mayors have expressed concerns and a willingness to help.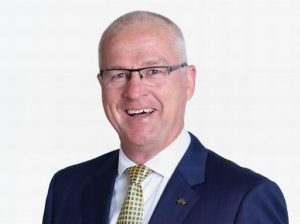 In February, Sunshine Coast Council mayor Mark Jamieson, key government agencies, church groups and other community organisations met for a roundtable to address the crisis.
Among the ideas to be progressed from the homelessness roundtable as a priority were:
Exploring how to require developers to provide affordable and social housing as a condition of their approval under the new town plan, and removing inhibitors to housing diversity in the planning scheme
Engaging local business leaders, commercial property owners, private stakeholders and philanthropists to drive investment in crisis accommodation and shelters
Advocating to the Federal and State governments for a funded outreach service for people sleeping rough
At the time, Mayor Jamieson, who chaired the roundtable, said discussions focused on 2021 priorities to help address homelessness on the Sunshine Coast, such as innovative options including overnight accommodation, crisis options needed in our region and ongoing advocacy work required.
Further north, Noosa is also bursting at the seams as Noosa mayor Clare Stewart recently revealed.
In late May, Mayor Stewart said the affordable housing crisis in the tourist town was so dire the only accommodation option for one family was a tent in Kenilworth, almost 60km away.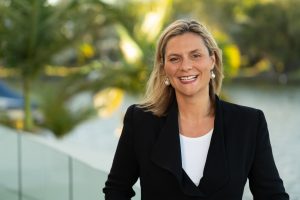 "We've got a major problem, affordable housing. We're at absolute crisis (point)," Mayor Stewart (pictured) said.
"We have very few properties in Noosa that are available for under $500 per week.
Mayor Stewart gave the example of a family being assisted by the Salvation Army.
"We've got a mum and two kids, she's fully employed, she had to be out of her rental because people were moving back into their home by Friday, and this was a Wednesday.
"The only place we could get her was a tent in Kenilworth.
"I moved a mayoral minute in December to look at rezoning some areas from low density to medium density to put more residences on."
While there is no quick fix to the issue, community support in local initiative remains vital.
To donate to the Maroochydore Pink Sleepbus campaign, visit: sleepbus.org/fundraisers/maroochydorepink.
You can support Vinnies' Winter Appeal by:
Donating to the Vinnies Winter Appeal at qld.vinnies.org.au/winterappeal
Donating to a participant of the Vinnies CEO Sleepout at ceosleepout.org.au/event/Brisbane
If a business or community leader, registering for the CEO Sleepout virtual event on 17 June and raising funds from your network by visiting ceosleepout.org.au/event/brisbane
Donating blankets, bedding and winter gear of acceptable quality – to find your nearest local shop, visit vinnies.org.au/shops