The Mayor of Noosa says the affordable housing crisis in the tourist town is so dire the only accommodation option for one family was a tent in Kenilworth, almost 60km away.
Clare Stewart told the Bond University Business Leaders' Forum the tight rental market was affecting businesses, which were struggling to find workers who had been priced out of town.
"We've got a major problem, affordable housing. We're at absolute crisis (point)," Mayor Stewart said.
"We have very few properties in Noosa that are available for under $500 per week.
"We have businesses emailing us day-in, day-out saying we are closing down or diminishing our hours because we can't get staff."
Mayor Stewart gave the example of a family being assisted by the Salvation Army.
"We've got a mum and two kids, she's fully employed, she had to be out of her rental because people were moving back into their home by Friday, and this was a Wednesday.
"The only place we could get her was a tent in Kenilworth."
She said a lack of developable land meant there was no easy solution.
"Being clean and green is wonderful and our property prices are going up, but it really has priced so many people out of the market," she said.
Follow Sunshine Coast News on Facebook.
"And because land in Noosa is finite, we can't go out, we can't go up, so what do you do?
"I moved a mayoral minute in December to look at rezoning some areas from low density to medium density to put more residences on.
"But this is a big issue for us, probably our No.1 (issue).
"How do we house our workers and our at-risk women, our at-risk families?"
Do you have an opinion to share? Submit a Letter to the Editor with your name and suburb at Sunshine Coast News via: news@sunshinecoastnews.com.au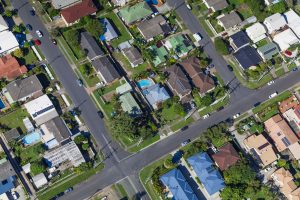 The Mayor said affordable housing was a state responsibility, but she was willing to work with all levels of government.
"It has to be a local, state and federal joint partnership because it's just such a big issue," she said.
Mayor Stewart graduated from Bond University with a Bachelor of Laws and also studied mediation at the Gold Coast campus, which she said had come in handy during her time as a first-term mayor.
She was at the university to take part in the annual Homecoming Week when alumni return to Bond to rekindle old friendships.