The Sunshine Coast has recorded one of its deadliest patrol seasons with eight drownings – all outside the red and yellow flags.
This was a staggering increase on our average, which usually sits at two per year.
Any drowning is one too many so eight is heartbreaking and our thoughts go out to all those family members and friends who have been impacted.
We must learn from the tragedies and reinforce the message that between the flags is the safest place to swim.
As nice as it can be to get your own piece of the beach away from crowds, these stats really highlight that it's not worth the risk.
Take the extra time to travel a bit further and make the effort to go to a patrolled beach where lifesavers or lifeguards can keep an eye out for you.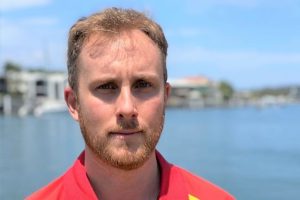 We have 1.2 million reasons to thank our volunteer surf lifesavers after the culmination of their patrolling season.
That's how many people have have kept safe on our beaches.
The number of people flocking to the Sunshine Coast has been overwhelming and the 2020/21 volunteer lifesaving patrol period will go down as one of the busiest on record.
Our volunteers have performed a massive 16,000 preventative actions – where lifesavers intervene when they suspect swimmers are not coping with the conditions or are about to strike trouble, such as be swept out in a rip.
Patrol member have also performed more than 2200 first aid treatments, including marine stings.
This year there were 334 rescues performed. Unfortunately, about 80% of these were  outside the flags, which is a terrible statistic and could have led to more tragedies.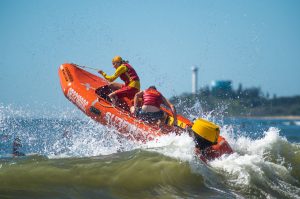 Our lifeguards have now taken over looking after key beaches as our volunteers take a well-earned break until the September school holidays.
The blue skies should be back this weekend with temperatures in the mid to high 20s.
The swell is expected to remain around the 1m mark, mostly from the east. Light northerly winds shouldn't have too much impact on conditions.
Low tides will be around lunchtime, so be mindful of the run-out tide during the later part of the morning and watch for some stronger rips around this time.
This column will be taking a break over the winter months, but will be back again in September. In the meantime, make sure you only swim between the red and yellow flags!
Aaron Purchase is Surf Life Saving Queensland's regional manager for the Sunshine Coast. His column in sunshinecoastnews.com.au has kept the community informed of what's happening on the beach and offered tips on how to stay safe.