Ex-policeman Greg Smith is warning men not to be complacent about prostate cancer after a free three-minute test saved his life.
The Sunshine Coast 58-year-old had a family history of cancer and a quick risk assessment triggered further testing and a biopsy to confirm prostate cancer.
He advised men to have the chat about family history and find doctors that understood prostate cancer.
Greg warned men not to be complacent with an 'it will be right' attitude, and to get tested.
He father Keith was diagnosed with prostate cancer at 58. When Greg turned 58, he wanted to get a second opinion. He was then diagnosed with prostate cancer.
"Because he (Keith) had it at a young age and knowing there is a strong genetic link through families … I've been monitoring for years and year," Greg said.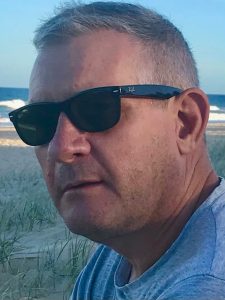 Urologists from around the country have banded together to encourage targeted prostate cancer screening in those with a family history of cancer.
Dr Peter Swindle, with 20 years' experience, and Professor Tony Costello, the pioneer of keyhole surgery in Australia, said new research showed one in six prostate cancer deaths could be prevented if the family medical history had been known early on.
Dr Swindle said cancer was a disease that travelled in families, including many of the 1.3 million men diagnosed with prostate cancer annually.
"Genetics and similar lifestyle habits are why entire family members have a higher risk of being diagnosed with cancer if a close blood relative has been – mother, father, sibling, aunt, uncle and cousins," he said.
"Prostate cancer is one of the most heritable cancers as one direct family member with cancer doubles your risk from a 1-in-6 lifetime chance to a 1-in-3 chance while two or more direct family members increases this again to 5x the population average. A family history of breast cancer increases the risk of prostate cancer to approximately a 1-in-4 chance.
Help keep independent and fair Sunshine Coast news coming by subscribing to our free daily news feed. All it requires is your name and email. See SUBSCRIBE at the top of this article 
"Other important factors to consider include the age of diagnosis, whether the family member outlived the disease, or whether other second-degree family members have been diagnosed – generally, the younger the age of diagnosis and the more aggressive cancer, the higher the risk."
Maxwell Plus, an AI platform aimed at catching prostate cancer early is helping urologists give their patients the best chance of survival and has created a free three minute risk assessment all men over 40 should do online.
It's been dubbed the world's most advanced, non-invasive prostate cancer testing service that uses artificial intelligence.
Follow Sunshine Coast News on Facebook
It's in its infancy, but the lives of 20 men have already been saved. Their prostate cancer diagnosis was caught early because the AI platform used research from medical records of more than 250,000 men worldwide to compare data allowing accurate detection.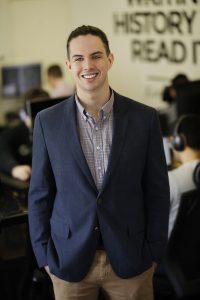 Maxwell Plus founder Elliot Smith has encouraged families to be open about their medical history when it comes to cancer, to give others the best chance of survival.
"Men with a history of cancer in their family should consider testing from the age of 40."
He said the questions people should be asking are:
What cancers have they been diagnosed with?
At what age were they diagnosed?
What stage were they diagnosed at (Stage I, II, III, IV)?
What treatment did they have?
Maxwell Plus has created a free three-minute risk assessment for prostate cancer that men can take online https://maxwellplus.com/risk/