Putting kids under too much pressure too early in their chosen sport can be crushing, says international tennis coach Simon Walsh.
Mr Walsh has recently settled in Marcoola after COVID put a temporary halt to his jet-setting lifestyle.
Having coached at 64 Grand Slams and spent 25 years coaching overseas, he's seen plenty of pushy sports parents. While it's great to encourage them, he warns parents to tread carefully.
"If the child has some ability and has those dreams of being a professional player, I would say to the parents if you're going to back that, understand it's a very long journey and you're not going to see things happen overnight.
"If you're going that route and you really support your child's dreams, do it like Ash Barty's parents. They are a fantastic example of sports parents. She was able to develop at her own pace."
Do you have an opinion to share? Submit a Letter to the Editor with your name and suburb at Sunshine Coast News via: news@sunshinecoastnews.com.au
Mr Walsh (pictured below) grew up in Sydney and aspired to become a professional tennis player, but he started too late and went into coaching instead, beginning his coaching apprenticeship under master coaches at age 17.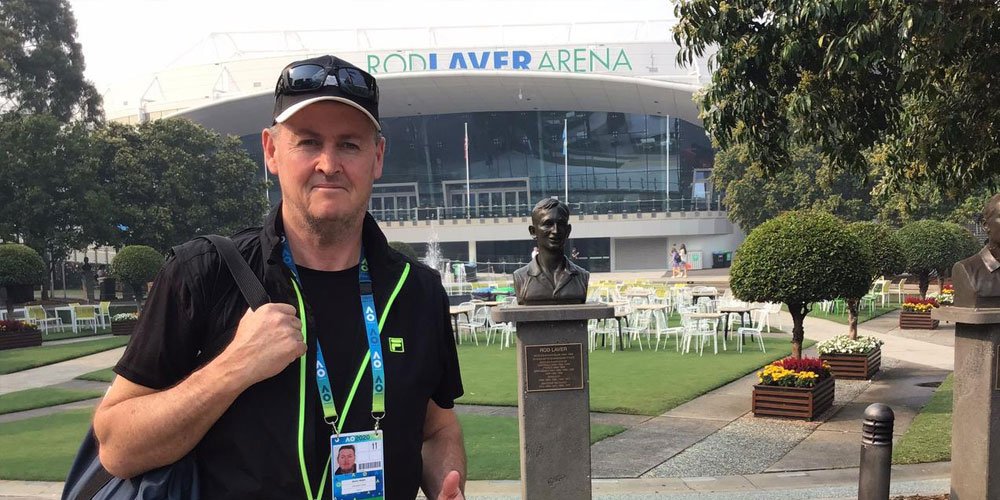 "I left Australia when I was about 21 and I've lived in a number of countries and worked for different federations and academies since then," he says.
"I did a lot early in my career on the juniors scene and transitioned into the pro game. My career has mainly been working with women on the WTA circuit.
"I've worked with a mixture of players from different nationalities. I've been travelling most of my adult life, spending 40 weeks a year on the international women's circuit."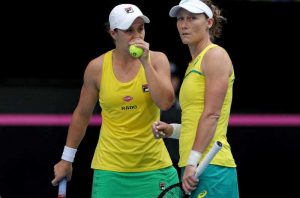 His best-known protege is former world number one in doubles Samantha Stosur, who he coached from a young age.
"Sam was a good junior, but she wasn't exceptional," he says. "She wasn't a standout, but I had her when she was transitioning early in her pro career. You could see she had certain things not polished then, she was still quite raw. When she started to have success in doubles, that really grew her confidence.
"My goal was to get her into the top 100 and that's what we achieved. That was 2004. She went on to win the US Open in 2011 – I was part of her tennis history.
"My strength as a coach is not so much working with players who are already at the top, but helping them make the critical transition from junior to pro game. A lot get stuck in the 400 to 500 ranking and that can make it hard to make it into the top 100."
Mr Walsh had spent a year living in Barcelona when the pandemic hit and decided to return to Australia. He has family on the Sunshine Coast and thought the Atlantis Marcoola would be a great place to "ride out the storm" of COVID.
He's coaching adults and children at Atlantis until international tennis picks up again, offering a unique opportunity for Coast locals to train with a world-class coach. He's also offering free 30-minute assessments for promising juniors aspiring to a professional tennis career.
"I don't feel like I'm competing against tennis clubs or other coaches because I think my background is very unique," he says. "I've worked mainly with foreign players and I'm interested to see what's here and what the response is.
"I don't want to make it exclusive; I'm happy to work with anyone of any level while I'm here. I don't want people to feel intimidated. I've done a lot of kids' clinics and ideally I'd like to help aspiring juniors."
Help keep independent and fair Sunshine Coast news coming by subscribing to our free daily news feed. All it requires is your name and email. See SUBSCRIBE at the top of this article 
Tennis is widely regarded as the most popular individual sport in the world, played by an estimated 60 million people, and success in the sport can be lucrative. But making it to the top is a long road.
"Tennis is an expensive sport and it's also a huge investment for parents," Mr Walsh says. "There's a lot of challenges along the way and you've got to see the bigger picture and be patient. Keep your feet on the ground and get good advice from people who have been there and done it.
"I've worked with a lot of Eastern Europeans and they don't come from a lot. Tennis is a way out… It breeds that hunger and desire and sometimes it's not directed in a healthy way. It can be crushing for kids if you put them under too much pressure too early. Hopefully they have the right people around them and the first thing is, let them enjoy the game.
"It's a fantastic sport – you can be 80 and still be out there and playing doubles. Socially, it's fantastic. You can be anywhere in the world and pick up a racquet; it's truly a global sport. For me, tennis has provided me the opportunity to travel the world and do something I love. I don't see it as work. Yes, it's my job and it pays the bills, but I just love the game. I love watching it and I'm very passionate about it."
Email: swprotourtennis@hotmail.com