Sunshine Coast Council appears to have ruled out high-rise buildings along the proposed mass rapid transit corridor, but says housing density may have to increase to support the growing population.
The council this week released its Options Analysis Paper for a mass transit system, which investigates five public transport options from Maroochydore to Kawana, including electric buses, light rail and trams.
As part of the business case, the report also explores the bigger picture of more people living and working near the proposed transport route as the Coast's population grows by 182,000 over the next two decades.
It suggests a future where the coastal strip, where the bulk of people will live, has more medium-rise housing such as apartments and complexes close to the mass transit route.
These buildings could range from three to six storeys, similar to the style of complexes already going up around Stockland's developments at Birtinya and Bokarina, with the occasional eight-storey building.
However, the council stated there were "no plans for significant high-rise development on the Sunshine Coast".
"This would not be in line with our character and amenity. Consistent with community and Council values and in-line with long standing council planning frameworks, there is no plan for high-density, expansive and significant building height adjustments across the entire corridor," says the public consultation fact sheet.
"The locations that are suitable for higher-density development may include our major centre of Maroochydore and our key activity centres.
"There may also be opportunities for increased density along the mass transit corridor – but this does not mean 'high density' or 'high-rise' – and this can only be determined through engagement with the community."
Do you have an opinion to share? Submit a Letter to the Editor with your name and suburb at Sunshine Coast News via: news@sunshinecoastnews.com.au

Council's urban growth program director James Coutts said the report's purpose was to examine the pros and cons of five shortlisted transport options, but part of that exercise involved explaining how people would use them.
That required looking broadly at where people would live in the future and how they would be accommodated as the population grew based on State Government predictions.
However Mr Coutts said the Options Analysis Paper itself was not a means for proposing or bringing about changes to land use or development on the Coast.
Those future decisions on zoning and development would have to occur separately through the mechanism of the Sunshine Coast Planning Scheme which is currently the subject of its own public consultation period as it undergoes an update.
Higher density near the beach
The mass transit report proposes a future where the Coast's growing population can "enjoy a relaxed coastal lifestyle within walking distance of our iconic beaches" instead of sprawling further into the fringes.
This vision could include "urban villages" in local community hubs near the transport route and mixing up the housing choice with higher-density options that are more affordable.
Old 'big box' retail buildings could be "transformed" into new housing or dining precincts.
The State Government predicts the population of the Coast will rise to 518,000 people by 2041 which would have a major impact of traffic congestion and raises the question of where people will live.
NOTE: the population growth figure from the Statistician's Office (QGSO) does not include the impacts of COVID which appear to have accelerated migration to the Coast.
"Based on experience, much of the expected growth will occur in the region's south-east and along the coast between Maroochydore and Caloundra, an area where significant proportions of the Sunshine Coast's population and jobs are located," states the Options Analysis Paper.
"The revitalisation of Maroochydore, Mooloolaba, Kawana, Birtinya and Caloundra centres are part of this plan, providing more jobs, attracting investment, and offering diverse housing choices to enhance the coastal corridor as a key location for delivering more sustainable growth into the future.
"Delivering local mass transit in the coastal corridor would provide sustainable transport choices located where significant proportions of the population and jobs growth are forecast to occur and would ensure that, while we grow, our lifestyle and housing choices can be maintained."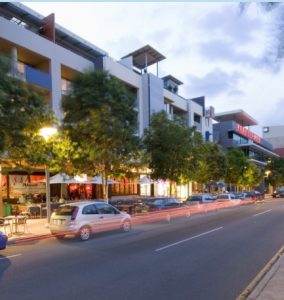 The State Government's ShapingSEQ directs that 62 per cent of all new dwellings on the Coast in the future should be provided as "infill development" in existing urban areas — rather than urban sprawl — including the coastal corridor from Maroochydore to Caloundra.
That equates to 53,700 new residences that should be built in existing urban areas by 2041 compared to 33,700 in greenfield urban expansion.
"Growth will continue to occur in new communities such as Caloundra South and Palmview, which will be connected with efficient and reliable transport," the report states.
"However, accommodating further growth outside of these planned areas will result in a sprawling Sunshine Coast that will have an impact on the lifestyles of everyone in this region, consigning us to a future dominated by the car and the congestion that comes with it."
Can we stop people moving to the Coast?
Some residents want the council to stop people moving to the Coast by slowing down development approvals.
However, the council says population growth is "inevitable" as more people seek to enjoy the lifestyle on offer.
"If we try to stop or cap growth, the cost of housing will escalate, business activity will stall, and our children will be unable to afford to live here or find work here," a mass transit public consultation fact sheet states.
"We can't stop growth, we need to manage and direct it in a way that maintains our community's quality of life, and protects and preserves our beaches, hinterland and natural landscapes."
Visit council's website for information about the engagement activities and to have your say on mass transit options by June 22, 2021.
Housing density and zoning are not part of the scope of the mass transit options analysis, but community feedback on these issues will be incorporated as part of the consultation on a new Sunshine Coast town plan.