Residents were at home when a crane fell across their houses in a dramatic incident at Aura.
Sunshine Coast News understands the crane was attempting to lift a heavy object when it become overbalanced in Benjamen Crescent, Nirimba, one of the new suburbs in the Stockland master-planned estate.
The massive crane's arm fell across three homes and a source said people were home at the time, but escaped unscathed.
Two of the homes were newly built and one is still under construction.
A source said it was a lucky escape for the residents and they had been shaken by the event.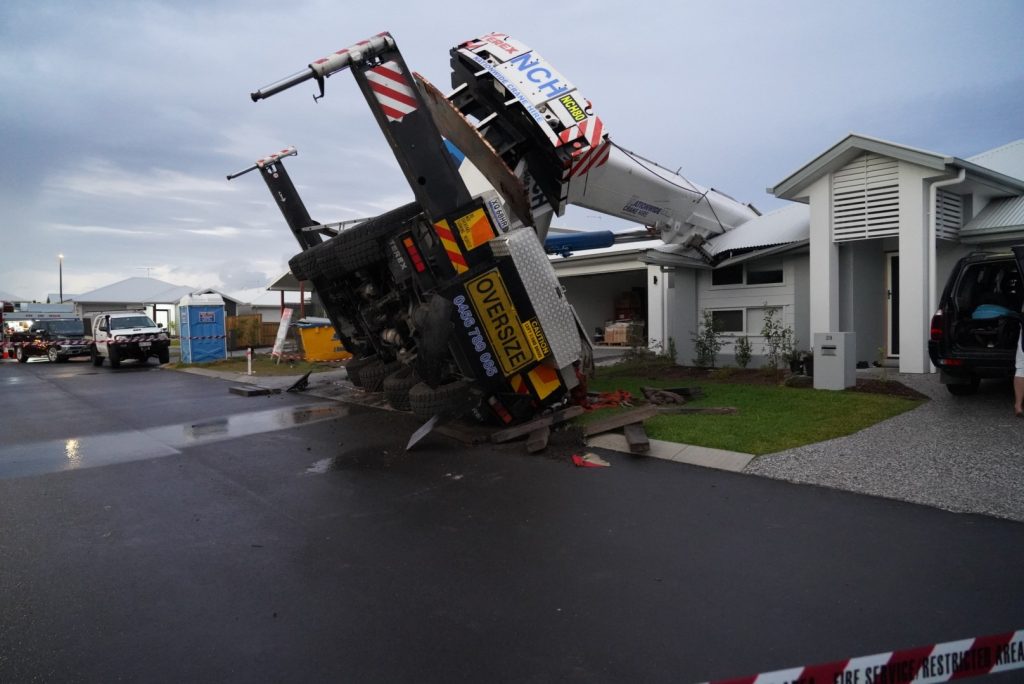 A police spokesperson said they were notified at 4.45pm about the incident.
Queensland Ambulance Service attended but were not required and Queensland Fire and Rescue officers also were on scene.
Workplace Health and Safety officers have taken over the scene and will investigate the circumstances surrounding the incident.
An operation to right the crane is expected to require two or more cranes, being sourced from Brisbane, and will be launched overnight or Saturday.