Rotary Australia and New Zealand is celebrating 100 years of service in 2021 with clubs across the Sunshine Coast pausing to reflect on a century of work.
With 19 clubs in the region, Rotarians will gather this weekend for a gala dinner to look back on the achievements of Rotary as an organisation locally and overseas.
A Rotarian for 14 years and passionate about the work, Wendy Gilson is assistant governor for the southern Sunshine Coast region, looking after six local clubs, where she liaises closely with the district governor.
Ms Gilson said a friend introduced her to Rotary when she moved from Victoria, and at the time she knew very little about the work the club did in the community.
"What I love about it is the friendship and the fellowship.
"It is a service organisation but we also have a lot of fun."
Ms Gilson said Rotary attracted like-minded people and brought a sense of camaraderie.
"It's not something people are doing because they have to, it's something they want to do.
"I think Rotary almost becomes part of your family."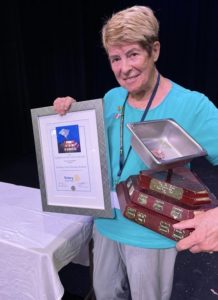 Currently, the president of the Rotary Club of Alexandra Headland, Ms Gilson said Rotary fundraises for and supports a variety of programs, from working in schools, to charities and overseas humanitarian projects.
"We have close association with IFYS and through that we have completely done a $75,000 garden makeover for a house that houses teenagers.
"We have an association with the university, and along with other clubs on the Sunshine Coast, offer three scholarships a year to post graduate students."
She said one of the Alex club's biggest annual fundraisers was the Surf Show and Shine – sponsored by Cricks Volkswagen – that brings some of the coolest Kombi vans to the Coast every September and raised funds for a beneficiary of their choice.
"We also have a Solstice Swim coming up in June, which we are raising money for Salty Souls who deal with children with disabilities."
David Woodrow has also been fundamental in establishing Rotary on the Coast, particularly as a charter member for the Alex club. Beginning as a Rotarian in Toowoomba in 1990, Mr Woodrow moved to the Sunshine Coast after retiring from his role as a school principal and joined the Maroochydore club in 1995.
He was instrumental in the establishment of the Alex club in 2000 and several significant fundraising projects, including setting up the trust fund to support student scholarships at USC and supporting the now RACQ LifeFlight chopper.
"I could see projects that needed Rotary support and got the Rotary clubs involved in it," he said.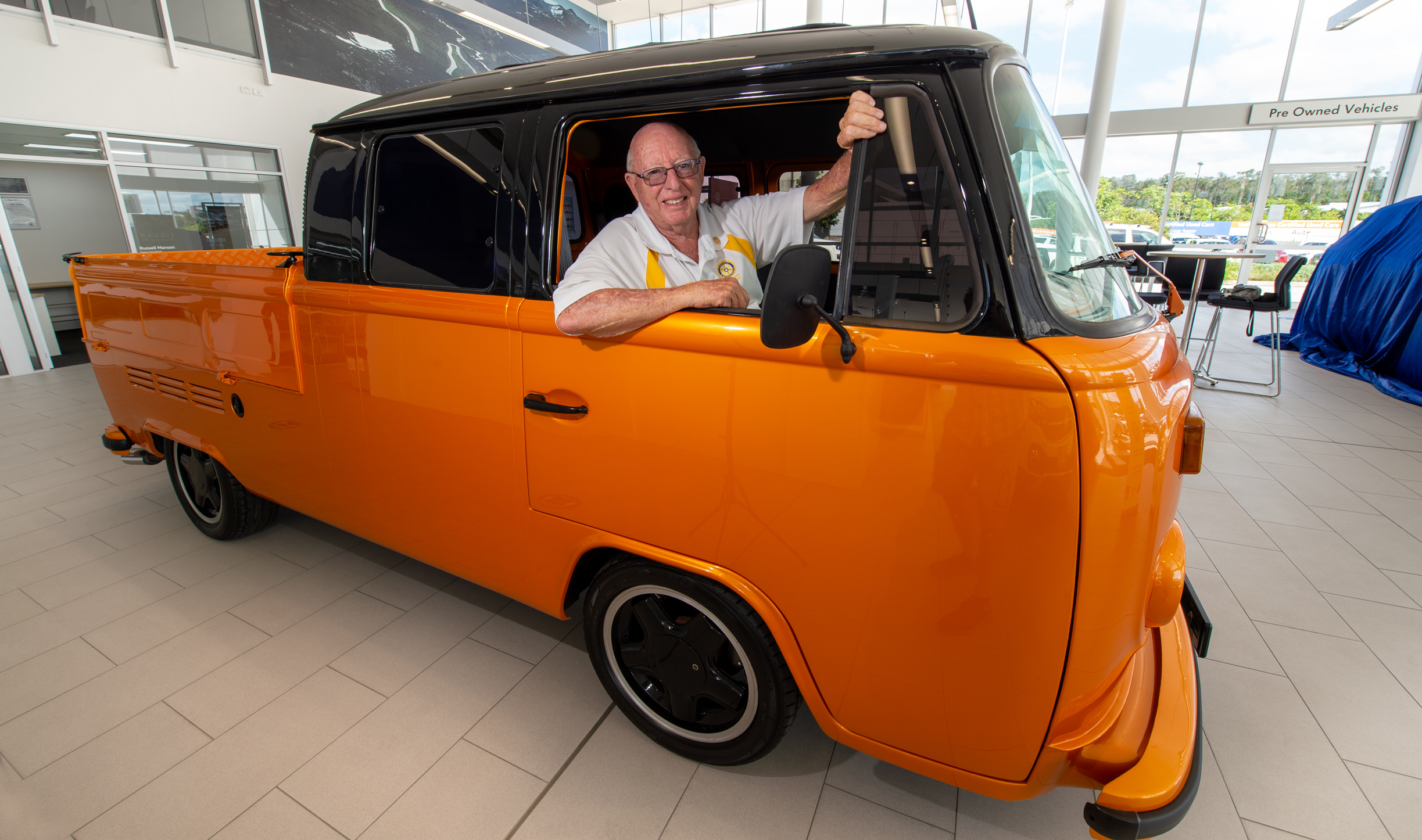 "I've done about 138 lectures letting people know the importance of the rescue helicopter and we've raised about half a million for them in that period of time."
Mr Woodrow said as a Rotarian, he enjoyed seeing the proceeds go to support projects.
"Rotary is an organisation that does a tremendous amount of work locally, within the districts and across the world.
"In Rotary, 100 percent goes to the projects. The fact that we are able to contribute to causes and help people that are disadvantaged, then you can see where you money and efforts are going."
Mr Woodrow said one such project was Polio Plus, a program that helped eliminate polio in underdeveloped countries.
With so much to celebrate, Ms Gilson said the 100th year anniversary was a way to reflect on the work of members, past and present.
"It's something that Rotary can be very proud of to look back and see. It's not just current Rotarians but what past Rotarians have done," she said.
Like stories about people doing great things? Help us deliver more by registering for our free daily news feed. All it requires is your name and email. See SUBSCRIBE at the top of this article.
"It gives you a chance to sit back and take a breath and say 'well, this is what we have achieved over the years'.
"It's not wanting to pat ourselves on the back, but I think sometimes it helps to reflect because you tend to always be in the moment and you don't stop to think what has been achieved."
With more than two million members worldwide, Rotary clubs are entirely volunteer run and Ms Gilson said clubs are always encouraging younger people to be involved.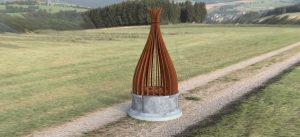 About 100 people, including Mayor Mark Jamieson and MP Fiona Simpson, are expected to attend the gala dinner at Maroochy RSL on April 17.
Local clubs are also in discussions with Sunshine Coast Council to have a Rotary monument erected at a yet-to-be-determined location in recognition of the 100 years.
Locals can support Rotary by joining their local club or supporting one of the many events or fundraisers held throughout the year.