When the world turned upside down, this Sunshine Coast teenager was stranded 15,400km from home – and loving it.
When William Ashworth set off from Australia on January 17, 2020, bound for a once-in-a-lifetime youth exchange in Norway, he had no idea just what his year abroad would hold.
From the excitement of seeing snow and "the midnight sun" for the first time, the challenges of learning a new language and being stuck in lockdown so far from his family, William's year overseas was an experience he will never forget.
The 16-year-old Immanuel Lutheran College student participated in Rotary Youth Exchange, a year-long program where he lived with a host family and immersed himself in a different culture and way of life.
William told sunshinecoastnews.com.au that he was inspired to embark on the adventure after meeting a girl on exchange from Sweden.
"I was really excited because I'd never seen snow before, so that was a big part of picking Norway," William said.
"I wanted to go somewhere with a different language, a different culture and enjoy living in the colder environment."
Based in the Norwegian constitution town of Eidsvoll, 45 minutes from the capital Oslo, William lived with three host families during the year and planned to attend school, participate in camps and excursions and soak up as much of the local culture as possible.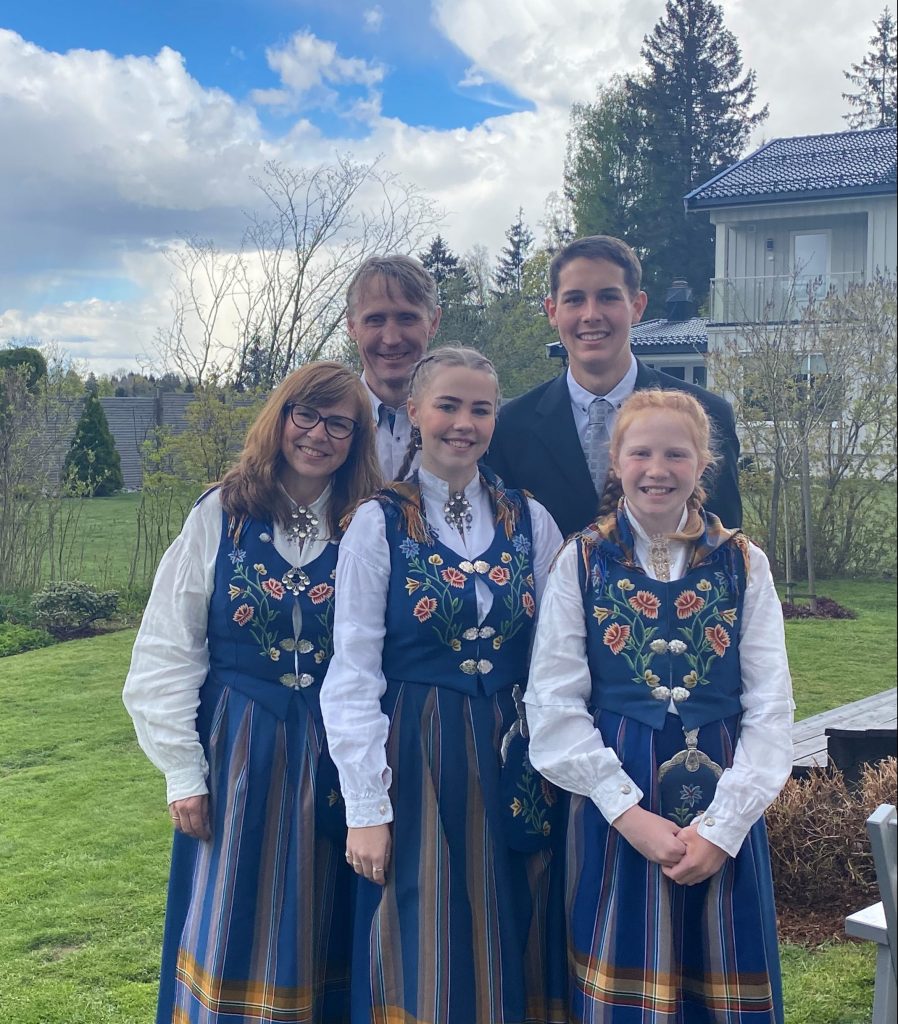 "In those first few weeks I went skiing for the first time, cross country and downhill skiing," he said.
"I was in the sports stream at school, so I did a lot of sport which I really enjoyed.
"I had a lot of fun, I got involved in basketball, which I'd never played before, and just had a really fun time making friends."
Like the rest of the world, the spread of COVID-19 quickly threw a spanner in the works for William and threatened to cut his trip short.
"I was on a camp in Oslo as COVID started to set in," William said.
"About four days later, Norway went into lockdown, about the same time as Australia.
"With me, the conversation that I had with my parents and my host families in Norway was that it was safer for me to stay in Norway rather than travelling home, especially at the time when no one really knew what COVID was exactly.
"I went into lockdown and I did online school, and I was a bit nervous knowing that if I wanted to go home or something happened that I wouldn't have the opportunity to go home.
"But I was very set on staying in Norway."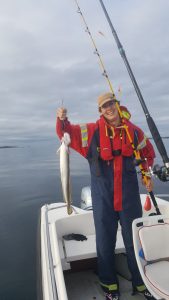 William said the three months of lockdown was a great way to bond with his host family and, as it was coming into summer, they often spent their days going on long hikes in nearby forests.
"My birthday was in quarantine too, so I had a nice day of playing basketball at the local court with my host dad."
During lockdown back home in Australia, William's mother Justine gave birth to a baby boy, Saul, now 10 months' old, and William said it was an incredible experience to be over the other side of the world knowing he had a new family member to meet when he returned home.
Norway came out of lockdown a week prior to the Norwegian Constitution Day on May 17, a cultural day usually full of festivals and parades.
"I had a very different 17th of May. I hung out with a few friends and my host family and we had a big lunch and all my host family were in their traditional dress," William said.
"By summer break it was getting back to normal."
Help keep independent and fair Sunshine Coast news coming by subscribing to our free daily news feed. All it requires is your name and email. See SUBSCRIBE at the top of this article 
While abroad, one of William's biggest goals was to learn Norwegian.
"It was quite difficult to speak Norwegian at home with my host families because their English is so good," he said.
"I was learning most of my Norwegian at school because you are trying to fit in with conversations with your friends.
"When COVID hit it was a big setback for me because I lost that opportunity to be speaking at school.
"I'm still trying to learn it now. My phone's in Norwegian so I keep that little bit in my head. I still message all my friends in Norwegian as well."
William said he loved the winter, but it was the summer weather he was most surprised by.
"Summer was a big shock. It was warm  … warmer than I thought it would be," he said.
"Midnight sun was amazing – so the sun not being up very much during winter at all, and in summer the sun being up all day every day."
"One of my best memories from my year was my last night at my first host family's house.
"Me and my two closest friends and my host sister went swimming at midnight in a little lake on rope swings and that was absolutely amazing."
William said he embraced all he could during the year and it was only during the COVID lockdown he really missed his family back here on the Coast.
"I didn't have much homesickness throughout the year.
"I was pretty good; I was just keeping busy with friends and my host families and I was just trying to build my own life in Norway separate from here."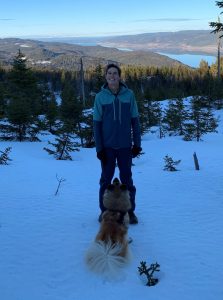 He said the experience had left him with a new sense of independence and maturity.
"The big thing is maturity, I guess being a lot more independent for that 12 months in Norway I had the opportunity to be my own person and make my own life for myself.
Having arrived back in Sydney on January 10 where he completed two weeks of hotel quarantine, William has now settled back into Year 11, required to repeat a year as per the condition of going on an exchange during high school.
Upon graduating he has plans to study medicine. Until then he hopes to encourage more students to participate in youth exchange programs once border restrictions allow.
"It's a really great opportunity and I would recommend it to everyone.
"I think it has definitely been the most amazing year of my life."