Layne Beachley is a winner, but she had to fight her way to the top.
Next month she's sharing the lessons she has learned and the wisdom she has gained with Sunshine Coast audiences.
The ocean has been like a mother to Layne Beachley. As the most successful female surfer in history, she has turned to it for solace, comfort, strength and nurturance.
Like a matriarch, the ocean has been a powerful force of nature to Ms Beachley, who believes it should be respected rather than feared.
Born in 1972 to a young, unmarried mother, she was adopted by Neil and Valerie Beachley, who not only lived in the Sydney beachside suburb of Manly, but who also bestowed a surname on her entirely befitting of a future surfing superstar. Sadly, Valerie died when Layne was only six, leaving Neil to raise her and her brother.
Ms Beachley was drawn to the ocean from a young age and has spent her life in its embrace.
"I see the ocean as female – that's why she's called Mother Ocean," she says.
"For me, going into the ocean is like immersing myself back into the womb. It's very nurturing and connected. I feel free when I'm in the ocean. You've got to have the confidence to surrender to a force that's way more powerful than you. That is what the ocean demands."
While she announced her retirement from competitive surfing in 2008, Ms Beachley still surfs every day.
"I just came in from a surf," she says. "It reaffirmed the importance of having the energy to match the energy of the ocean.
"On smaller days, you can be a little more relaxed and it's okay if you're fatigued, but on the bigger days, you have to be energised and focused and you have to have the intent to match the energy you're surfing in. Surfing teaches me to surrender. Today I had to surrender due to lack of energy.
"Every wave is a canvas. It's up to the surfer to be the artist and leave a mark on the canvas. Surfing enhances every aspect of your life. It challenges me, it engages both the left- and right-hand side of the brain, it fuels creative productivity, motivation, happiness, a sense of connection. Surfing brings an enormous amount of value to my life."
Residing in Manly with her husband, Kirk Pengilly of INXS, she still surfs at her local beach and is often recognised. Reactions by fellow surfers – especially the guys – to sharing waves with a surfing icon varies. But she's used to that – she's been competing and winning against men from the age of 15.
"I get a variety of responses," she says. "I get a lot of encouragement. One of the nicest things someone said to me when I paddled out recently was 'morning legend'. I get people who are very surprised to see me and say, 'wow, that's Layne Beachley'.
"Then there's guys who just want to prove themselves to me and give me a hard time and drop in on me. I say to myself, two can play that game. Sometimes I take them on and sometimes I don't.
"Women tend to have a lot more fun in the water. We don't take ourselves quite as seriously as the men. We can often demonstrate the element of surprise through our confidence and ability as a surfer. When women paddle out, there's almost like a layer of oestrogen that settles in the environment.
"When I'm sitting in amongst a bunch of guys, it's all very serious, quite assertive, everyone is always jostling and often giving each other a hard time. But when the women are out there, there's a lot of laughter, a lot of giggling, a lot of storytelling and also a lot of support for each other. We're very encouraging."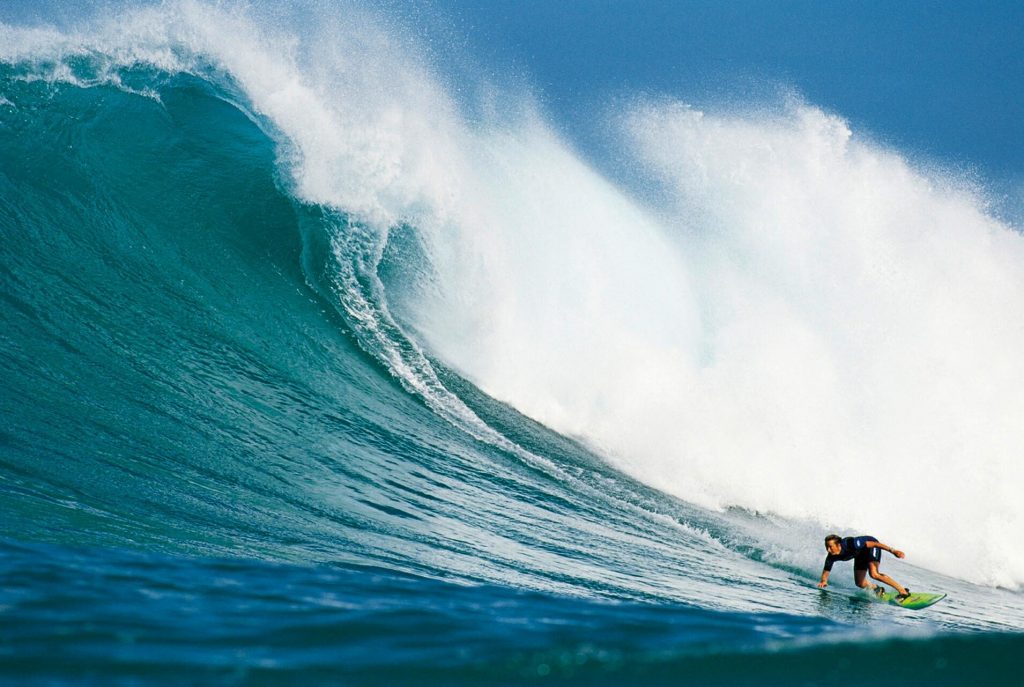 Ms Beachley comes across as confident and comfortable with who she is and where she's at in life, but it wasn't always the case. She grew up with low self-esteem and has spoken publicly about having been conceived during a date rape and put up for adoption.
It was due to her low self-worth that she pushed so hard to prove herself as a surfer, while today she doesn't have to prove herself to anyone. Currently struggling with low hormone levels which are resulting in fatigue, she's being gentle on herself.
"I was absolutely hard on myself when I was younger," she says. "If I was enduring this kind of setback in my early twenties, I would persevere and push through. I never gave myself a break – physically, mentally and emotionally I was unnecessarily hard on myself.
"I can honestly say now I am wholly confident in my ability to succeed in struggle and in fun. It comes down to what you trust in. The majority of us trust in fear, struggle, pain and suffering.
"If I feel any guilt for going easy on myself, I'm now aware that's fed by my scarcity mentality. I manage it more proactively as opposed to reacting at every opportunity.
"It's about scheduling time out for me, honouring my body, planning ahead. I feel no guilt for honouring my body and giving myself a break."
Help keep independent and fair Sunshine Coast news coming by subscribing to our free daily news feed. All it requires is your name and email. See SUBSCRIBE at the top of this article
Now a keynote speaker who presents around the world on the subjects of success, overcoming challenges and maintaining a winning mindset, Ms Beachley will share her strategies for dealing with overwhelm, stress and detaching from fear when she visits the Sunshine Coast for an International Women's Day talk at Venue 114 on March 5.
Having faced her demons and reached a place of contentment in life, she's now compelled to help others. To that end, she founded Awake Academy, an online course to help people design a life they love.
"I have distilled 40 years of life experience into the course," she says. "I want to help people empower themselves. The first course is called Own Your Truth and is a self-paced, seven-round course to unlock your internal GPS.
"The premise of the course is to wake up, own your sh** and trust in love. It's not a goal-setting course, it's more a self-empowerment course to help people become aware of their feelings, stories, judgements, become aware of the people they have around them.
"People can learn to align themselves with their dream team, learn how to establish boundaries around energy and time, awaken their spirit to be more playful and fun. It's a really engaging, safe, inclusive environment for people to come and do some work on themselves."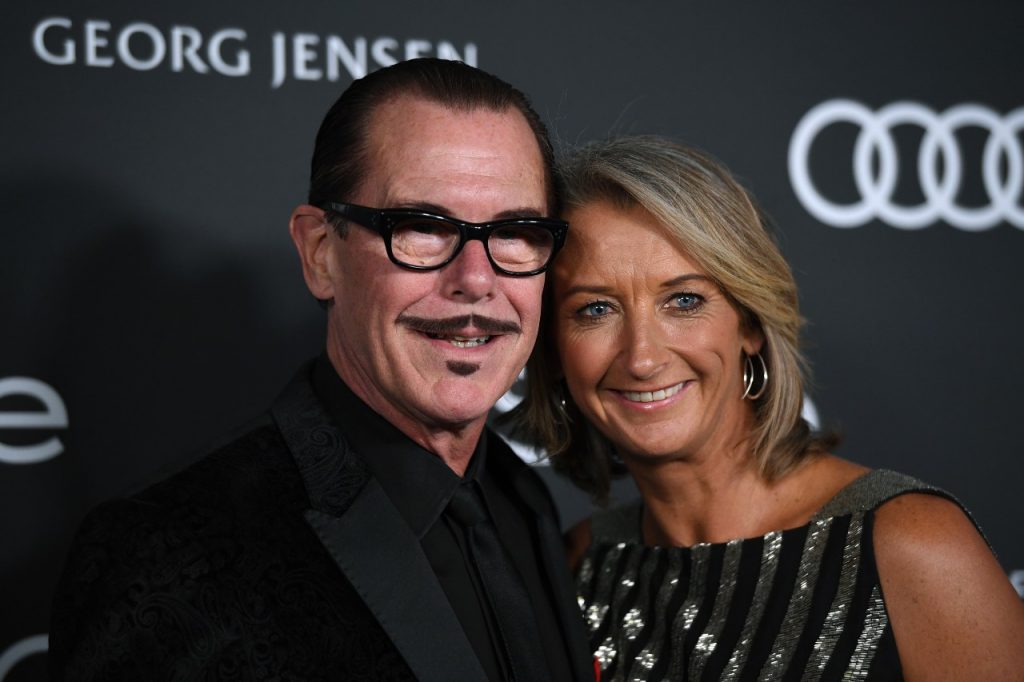 Ms Beachley is looking forward to visiting the Sunshine Coast and says she enjoys its relaxed feel. She even has good things to say about our waves.
"Your waves are a lot better than what I surf on the northern beaches of Sydney," she says.
"The perfect right-hand points are an absolute treat. It can be quite fickle because of the positioning of the points up there and it does require the perfect storm to get the waves pumping. But when it's on, it's world-class. That's why you see surfers running to the beach like their lives depend on it. They want to get out there as fast as possible."
Venue 114 will kick off the In Conversation series for 2021 in conjunction with celebrating International Women's Day and highlighting the importance of #Spirit Of Women on Friday, March 5. Local author Nikki Fogden-Moore will emcee the event, with musician Lucy Gallant performing live. For more information and tickets, visit venue114.com.au.
Aim for the stars
The Layne Beachley Foundation's 'Aim for the Stars' was founded by Ms Beachley to prevent girls and women alike from enduring the same amount of adversity and financial hardship she encountered to becoming a world champion surfer. Rated number two on the world tour, Ms Beachley had to work four jobs, up to 60 hours a week while training, surfing and aspiring to become the best in the world. Ms Beachley's desire is to encourage, enable and empower girls and women to believe in themselves, invest in their future and fulfill their potential. Encompassing academic, science, business, sport and community pursuits, Aim for the Stars offers ambitious and dedicated females an opportunity to receive financial and moral support to help them achieve their goals. Ms Beachley's support will give them the opportunity to maintain a determined focus on their goal, to achieve their dreams earlier in life and allow them to further their ambitions and aim for the stars.
At a glance
Layne Beachley is the only surfer, male or female, to claim six consecutive world titles, between 1998 and 2003.
She went on to win a seventh world title in 2006 before retiring from the ASP World Championship Tour in 2008.
She was inducted into the Surfers' Hall of Fame in 2006 and the Australian Sports Hall of Fame in 2011.
In 2013, Layne was recognised and awarded third Greatest Australian Female Athlete of all time, behind Dawn Fraser and Betty Cuthbert.
At the 2015 Australia Day Honours, she was appointed an Officer of the Order of Australia for distinguished service to the community through support for a range of charitable organisations, as a mentor for women in sport and to surfing as a world champion competitor.
She has appeared in the movies Blue Crush (2002), Billabong Odyssey (2003), Step into Liquid (2003) and the 2001 documentary 7 Girls.
She married Kirk Pengilly of INXS in October 2010. They renewed their wedding vows in 2014 after she lost her wedding ring while surfing.
Layne has been the chair of Surfing Australia since 2015.