It's one of the region's most inspirational and remarkable business success stories – a Sunshine Coast family who believed that ships of the desert would prosper by the sea.
Set on 607 hectares at Bells Creek, with the Glass House Mountains as its backdrop, QCamel is the only certified organic camel dairy in the world and has grown from strength to strength with a winning combination of science and passion.
Owners Lauren and Peter Brisbane began the business in 2014 and now have 120 camels on site.
Ms Brisbane said QCamel was not your typical dairy, with the friendly animals always up for a cuddle.
"It's a tonne of fun – people love coming to us," Ms Brisbane said.
"We just do things a little bit differently and involve the community in what we do.
"We don't change who our camels are, we allow them to live the way we want to live, and they are very well looked after."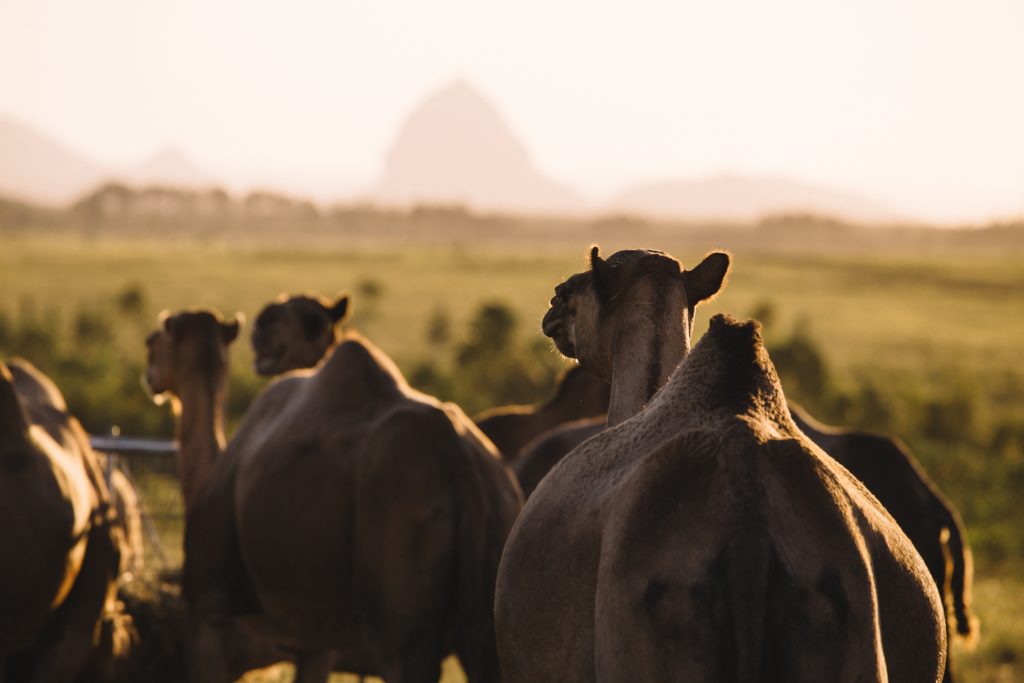 Having lived in central Queensland in the 1990s and 2000s with their three children Yasmin, MacKinley and Harry, Ms Brisbane took a liking to camels for their resilience in drought.
In 2006, the Brisbanes funded a two-year study into the development of the camel industry and established the Australian Camel Industry Association (ACIA).
It was then they decided to go into farming and focus on the health benefits of the milk product and integrate camels as "business partners" rather than stock.
"We weren't dairy farmers, so we looked at it from a whole different perspective," she said.
Like stories about Sunshine Coast people doing great things? Help us deliver more by registering for our free daily news feed. All it requires is your name and email. See SUBSCRIBE at the top of this article 
"Instead of looking at our camels like stock, they are our partners.
"They are all named, and they all know their names and they are loved and they know nothing but love, so that's what they give back, they give love.
"It's very much a partnership and showing people that you can have an animal in production, but you don't have to change who they are, and you don't need to make them something they are not."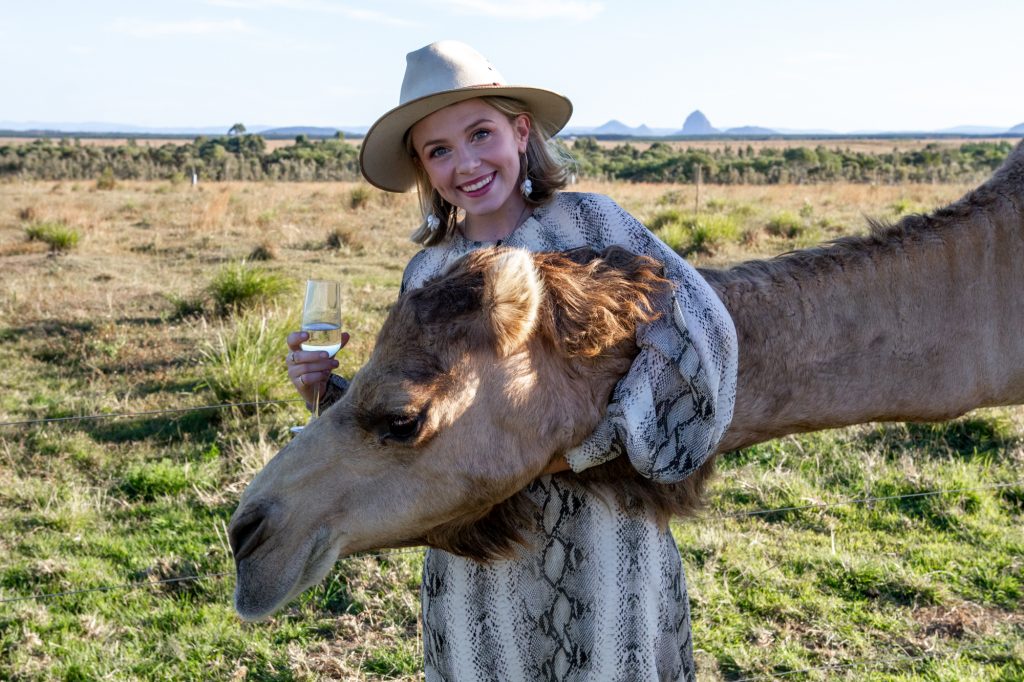 Ms Brisbane said camel milk had a range of benefits, particularly for gut and skin health, and was high in vitamins A, B, C and E as well as calcium.
"Camel milk has a different molecular make up to dairy milk, so it's actually the closest milk to human milk.
"It doesn't have the dairy allergens in it that dairy does so it is very easy to drink and it doesn't have the whey proteins that cause dairy allergies.
"It's got amino choline, which are antibodies, and they help heal the gut and heal the skin."
Ms Brisbane said with high levels of insulin it was a popular choice for diabetics and had several benefits that reduced the effects of autism in children.
The milk itself is described to taste almost identical to cow's milk, but slightly salty with a sweet aftertaste.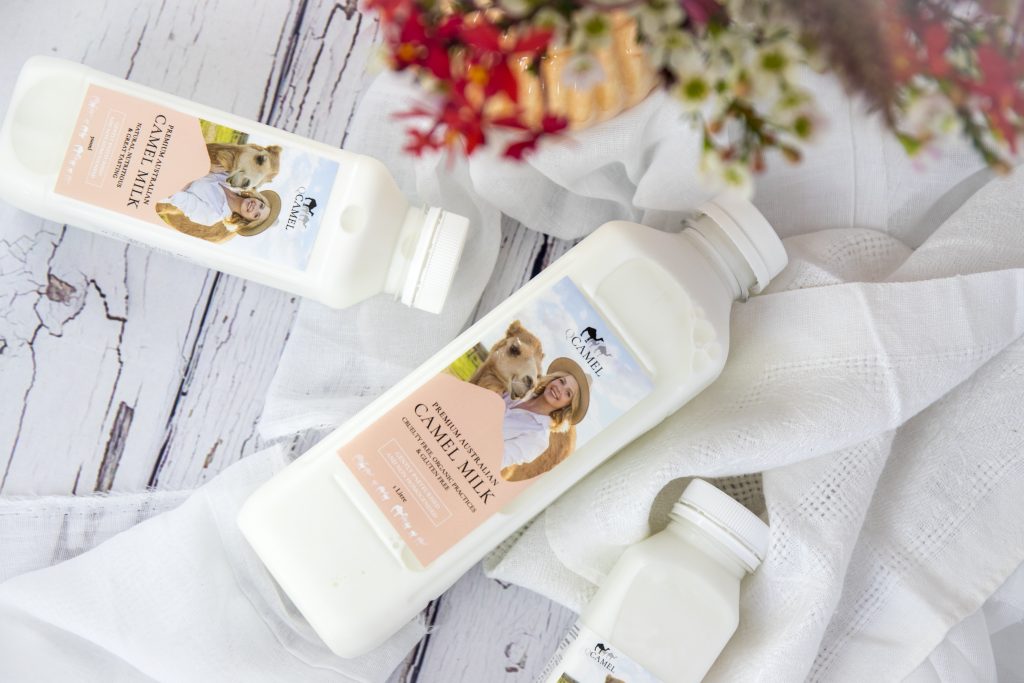 QCamel have a range of other products, including cheese and chocolates as well as a skincare line that launched last year.
"It's suitable for sensitive skin and each one is mixed with a native Australian botanical."
QCamel host regular tours, the most popular a Camels and Canapes event.
QCamel is stocked at White IGA stores across the Sunshine Coast as part of the Locavores program promoting products grown and made within a 200km radius.
For information on products and tours visit www.qcamel.com.au