The growing issue of rental stress on the Sunshine Coast is being exacerbated by some surprise factors.
Available rental properties are at a low of 0.3 per cent and what does become available is more expensive.
In some cases, people are paying over the advertised rate or forking out several months in advance to secure a place.
Then there is the median cost increase in weekly rents across the Coast which has risen $70 since January 2020.
Adams & Jones agency owner Scott Gooderham, who runs a rental book of over 1000 properties, said some home buyers were getting caught between the sale of their old home and the purchase of a replacement, which was adding to the demand for rentals.
"I am seeing people who are selling their houses because they are getting really good money and then thinking that they can go get a rental while they work out what they are going to do next," he said.
"And then they don't get (the rental) and then go into a frenzy, offering more money because they are cashed up. I have seen that a lot."
Do you have an opinion to share? Submit a Letter to the Editor at Sunshine Coast News via: news@sunshinecoastnews.com.au
Population growth on the Sunshine Coast is another key market pressure, says CoreLogic's head of residential research Eliza Owen.
"It is one of the most popular areas in Australia in terms of internal migration."
Mr Gooderham concurs: "Out of so much uncertainty across the world, people have confidence and certainty about this region".
That attraction was creating some "frenzy" in the rental market, he said. This was being driven by a sense of urgency which was resulting in a highly-competitive market.
With the increasing cost of living and buying in the major cities and working from home now part of the 'new normal' for many businesses, moving to live on the Coast is being seen as an affordable and viable choice.
Even though Ms Owen thinks there may be some correction in the WFH approach, "the fact that the economy is starting to improve will probably only make people more mobile and more confident in uprooting and moving home" she says.
Help keep independent and fair Sunshine Coast news coming by subscribing to our free daily news feed. All it requires is your name and email. See SUBSCRIBE at the top of this article 
Another market pressure is the decrease in investor numbers. Over the last 12 months Ms Owen says CoreLogic's data is showing there are fewer investor loans being taken out.
"They make up only about one fifth of the market at the moment versus a historic average of 35 per cent of housing finance commitments," she says. "It's down to about 20 per cent."
She expects that while investors will start gradually returning in 2021, for the Coast the supply of inactivated residential land will hamper investment opportunities.
Mr Gooderham said that in the early months of COVID many major developers were preparing for a potential market slow-down as uncertainty abounded. Nobody really knew what was going to happen.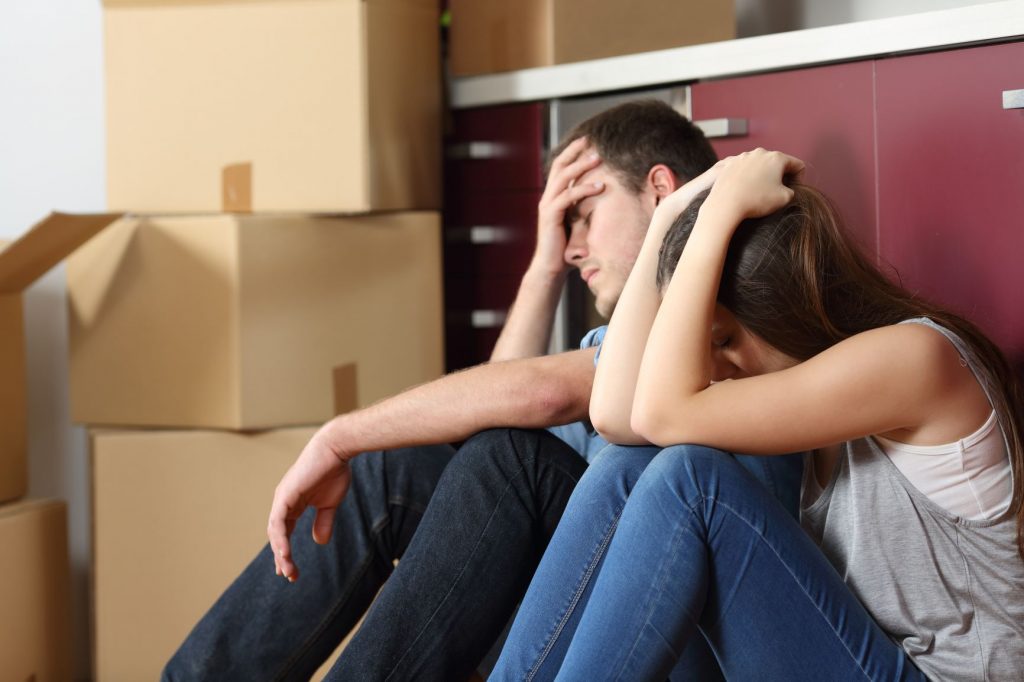 "The thought of that stopped stock becoming available," he said. By July developers started to regain their confidence and move towards developing new projects.
"We are going to have a lot of stock come onto the market again which I believe will slow down this initial hit."
Another pressure point has been the lag in the construction of the HomeBuilder-supported new homes due to land release and availability of builders which is keeping renters in place.
The builders have their hands full because of the government's stimulation packages and many grant applicants leaving it to the last minute to apply.
"The other relief in this rental market in the future will be when people take up the owner-occupied properties," Ms Owen said.
"But while there is a lag for owner-occupiers who are waiting for their new homes to build, they are still sitting in the rental market."
Mr Gooderham remains upbeat about the future of the Coastal rental market because of the "very low impact of COVID" in Queensland.
"I don't think we have a drama here; we have a good problem to have and it's created out of the demand to live in an area that, and well why wouldn't you?" he said.
"It will find its own feet and we will work through it."