After attempting to take his own life 17 years ago, Nathan Taylor is now helping teenagers gain the tools they need to overcome setbacks and flourish as young adults.
Comunite'z is a social enterprise that has grown from tragedy and is slowly gaining the support of businesses and organisations in the Caloundra area.
"I tried to take my life in 2004 and I am very grateful I am here today and I've got a second chance at life because I love my life," Mr Taylor said.
"I feel it is something I can really connect with. I'm not somebody who doesn't understand what someone else is going through because I've been there."
Suicide is the leading cause of death among young Australians aged 15 to 24, with 350 taking their own lives each year – more than die on the roads, according to Federal Government statistics.
For every young death there are 200 to 300 attempts and the most at-risk are people with depression and other mental health disorders.
Mr Taylor was 25 at the time of his attempted suicide and was saved by his stepfather Allan Randle.
His initiative for change began when Mr Taylor and his wife Kattisha set up Zak's Community on Facebook in 2018.
The page was in honour of Ms Taylor's cousin's 12-year-old son Zak, who took his life in 2012.
"It was really, really traumatic and it's just something you can never get over, it's never forgotten," Mr Taylor said.
Eventually, the page turned into a social enterprise selling t-shirts to raise money for suicide prevention before it morphed into Comunite'z, the 'Z' symbolic of Zak.
"We've got to a point where we've been out spreading a lot of awareness," Mr Taylor said.
"I've been doing some speaking and lots of people are buying shirts and hats."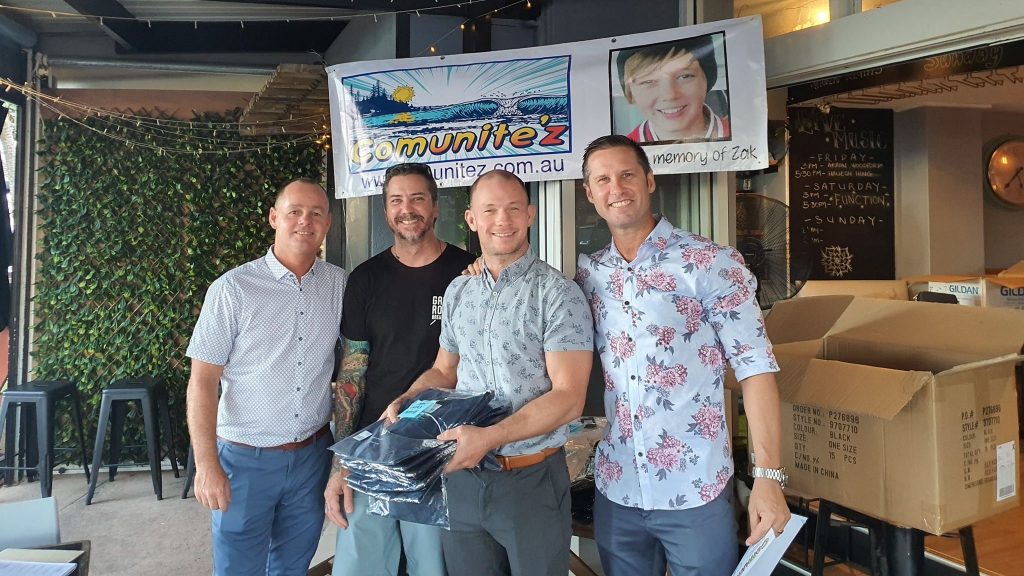 Local businesses have come on board to help spread the message and provide resources to assist in suicide prevention for high school students.
"The old saying it takes a village to raise a child; as a community, we are all in this together. Suicide prevention is bigger than any one individual, it is bigger than all of us," Mr Taylor said.
"We've been blessed with having such an amazing community here on the Sunshine Coast that so many businesses have wanted to be a part of it.
"We want to connect these kids with interests so they can uncover a passion and connect to community."
As Comunite'z continues to grow, the plan is to hold workshops, programs, activities and social events where young people can connect with gyms, sporting clubs or similar organisations.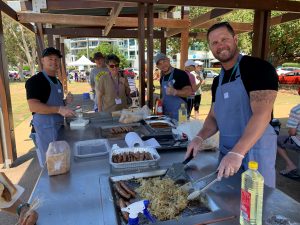 The end goal is to help them develop a sense of belonging and self-love through an ethos of care, conversation, connections, community, change.
"We want to give them the tools to discover their own self-love – everything that they need to go on and become flourishing young adults.
"We want to create leaders of the next generation who do have all the tools they need to overcome any challenges or any adversity but also be passionate advocates for suicide prevention themselves."
Comunite'z will have an official launch on March 20 at the Coffee Cat cafe in Kings Beach.
More information can be found on the Comunite'z Unite for Life or Zak's Comunite'z Facebook pages.
If you or someone you know needs help, contact Lifeline on 13 11 14.