It's the 'end of an era' for former villa owners in Palmer Coolum Resort who have packed up and moved out after almost a decade fighting Clive Palmer.
More than 300 owners agreed to settle with Mr Palmer late last year for a combined $20million (effectively $65,000 per quarter share) and leave behind decades of memories.
Many of them were among to the first to have bought into what was once heralded as one of the "finest" resorts in Australia and among the most "lavish" in the world.
Former villa owner Chris Shannon, who bought in 1995, said there was a heavy sadness among the families who had relished their holidays relaxing by the pool, playing golf and enjoying dinner with friends at the restaurants.
"It is the end of era, it's all over, there's no going back, it's finished," Mr Shannon said.
"But we have to move on and hopefully one day some time in the future someone will pick it up and reopen it back to its former glory."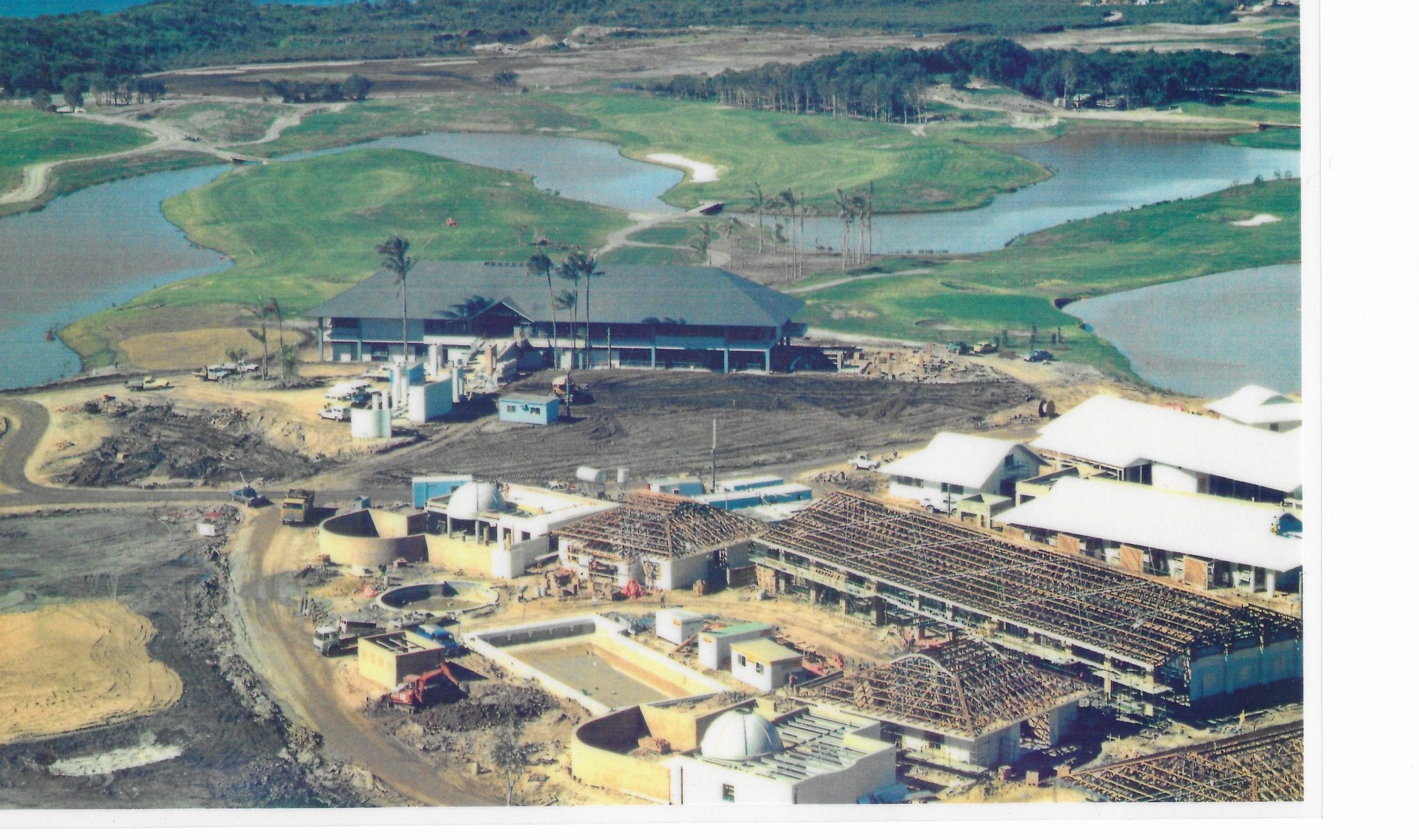 Built by Japanese company Daikyo in the 1980s, what was then the Hyatt Regency Coolum was hailed as not only the newest and best resort in Australia, but one that rivalled the best resorts in the world.
Do you have an opinion to share? Sunshine Coast News will soon launch a Letters to the Editor section in response to requests from readers. Feel free to submit via: news@sunshinecoastnews.com.au
A 1980s brochure boasted that the Hyatt offered the "finest resort facilities available in Australia" developed with input from specialists around the world; a world championship 18-hole golf course, an international tennis complex, a spa and fitness centre, large gymnasium, creative arts, plus a kilometre of Pacific Ocean beachfront".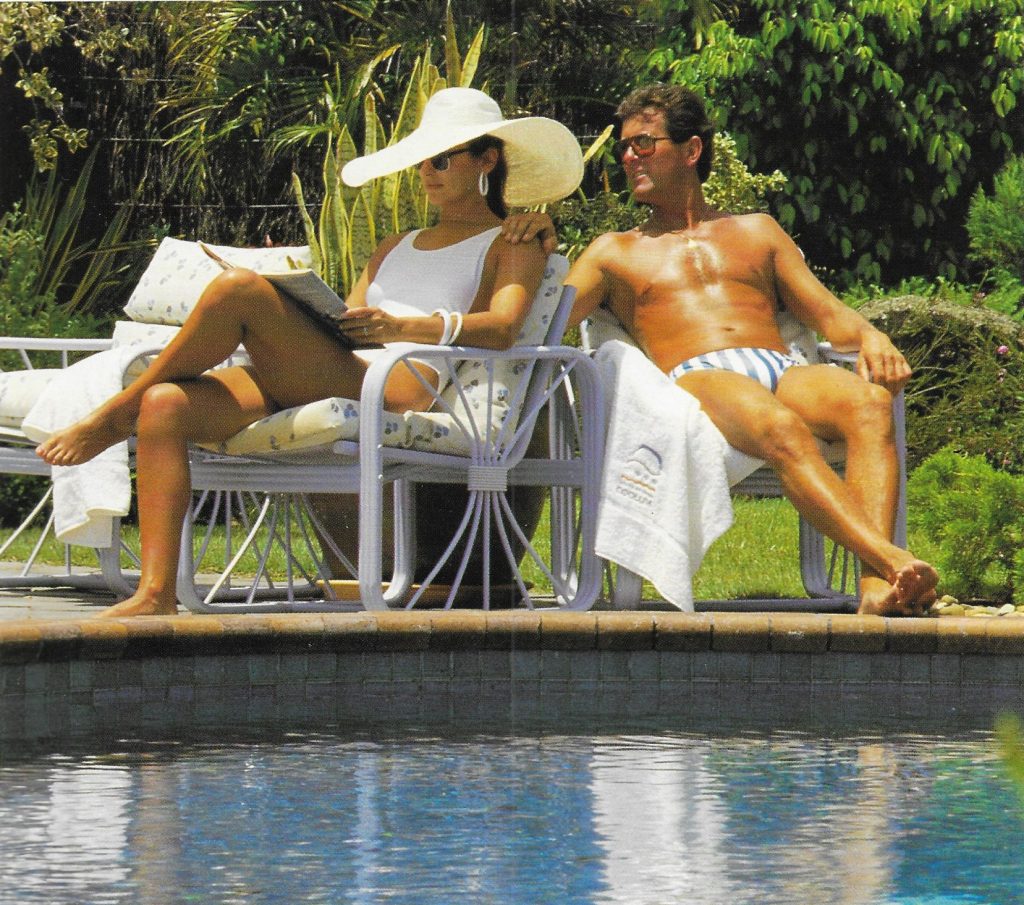 The brochure announced that the Hyatt was "taking its place among the world's most lavish golf and spa resorts".
"Until now the world's most lavish spa resorts were in the US and Europe. Until now," stated the promotional material.
"Australia's spectacular Queensland coast now harbours Hyatt Regency Coolum, the continent's only international resort and spa.
"A world first for Hyatt. And a world first for those seeking to combine rejuvenation and revitalisation with relaxation."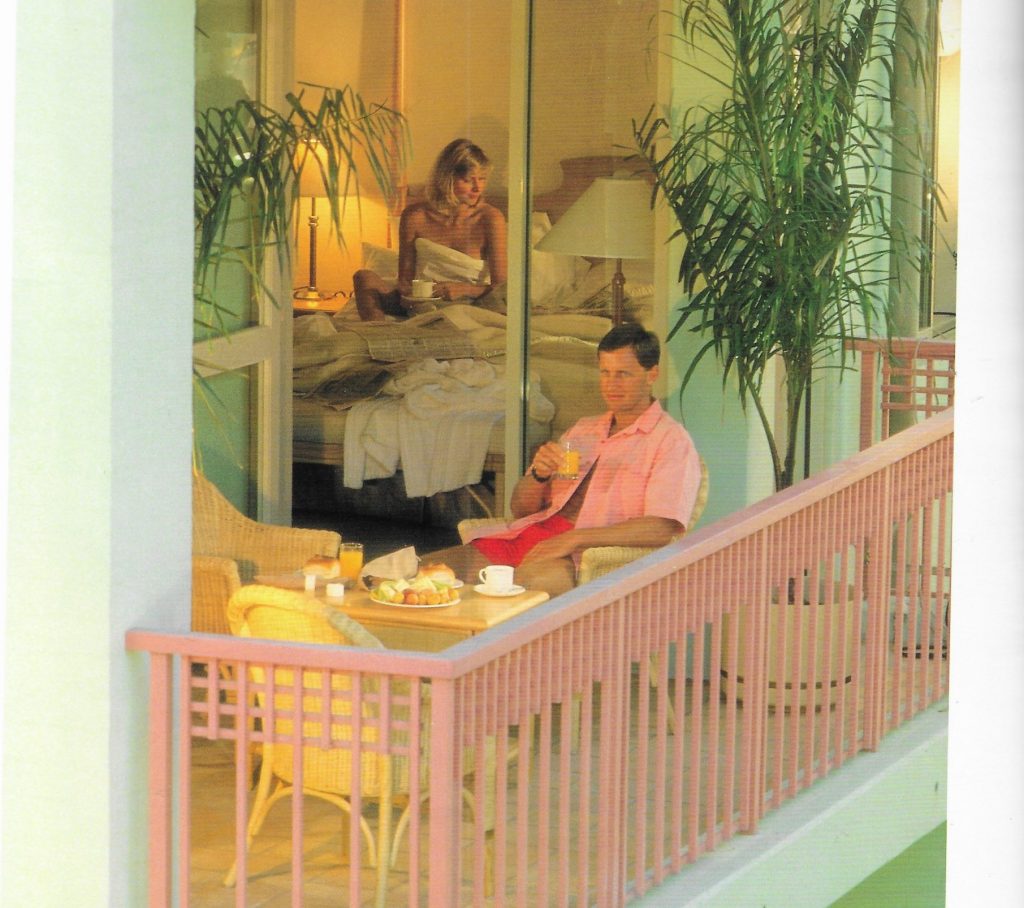 Initially it was heavily marketed towards business executives who lived in capital cities like Melbourne and Sydney as somewhere to enjoy a vacation on Queensland's Sunshine Coast.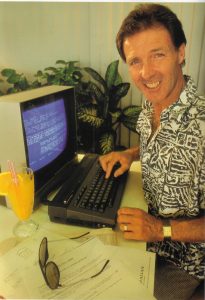 Company chiefs were targeted to buy into the villas so their top executives could unwind in luxury while undergoing a "health assessment"  by the resort's fulltime medic Dr John Tickell who would devise a program to help them "improve their ability to relax and rejuvenate".
The likes of Budget founder Bob Ansett snapped up a villa which were priced from $100,000 for freehold and $97,000 for a quarter-share (which entitled owners to three months' holiday each year).
"Hyatt Regency Coolum is a facility for the Budget management team," stated a promotional quote from Mr Ansett.
"Each can enjoy a vacation there for two weeks each year, but they must go through a full health evaluation program while they're there."
Leading multi-national and Australian corporations either chose the Hyatt for corporate conferences or invested in villas including Ampol, BP, BMW, Coca-Cola, Coles Myer, Shell, Telecom and Westpac Bank.
The early Members' handbook had rules to ensure the exclusivity of the place, including limits on guests and dress codes for the tennis courts requiring that "appropriate tennis socks must be worn at all times".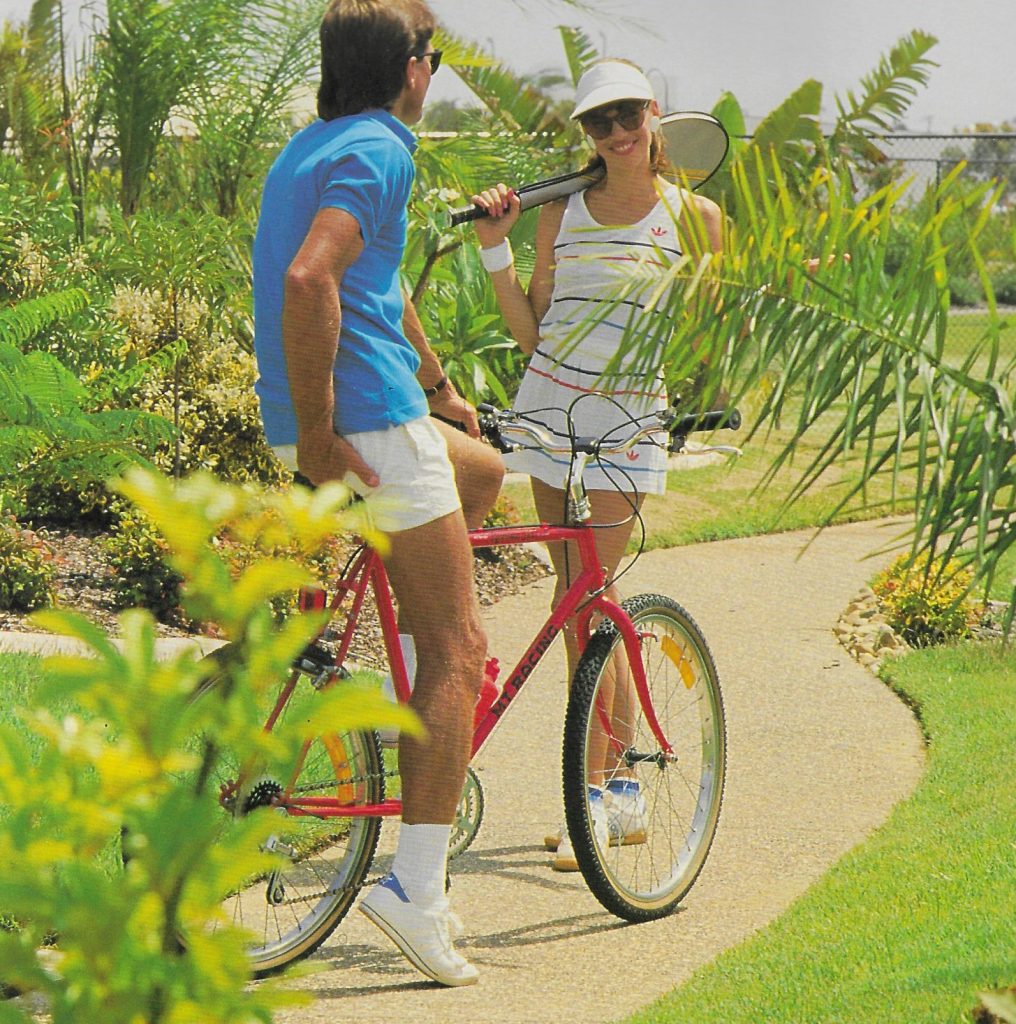 "To ensure and maintain the exclusive nature of membership, members are entitled to invite a maximum of one visitor to the resort each day to use the recreational facilities, with a particular visitor only being invited once in any one-month period," the Members' handbook stated.
But Mr Shannon says over the years, the resort became a family enclave and many generations returned across the decades, many of them flying up from Victoria.
"It was a family destination and it was a five-star resort where kids found their independence, freely running around, hopping on the shuttle, riding bikes without their parents," Mr Shannon said.
"You could let the kids go and know they were safe. It's the most commented remark from people who stayed there."
"There were a lot of business people too but the families grew into the place and would come back year after year and some were the third generation of family."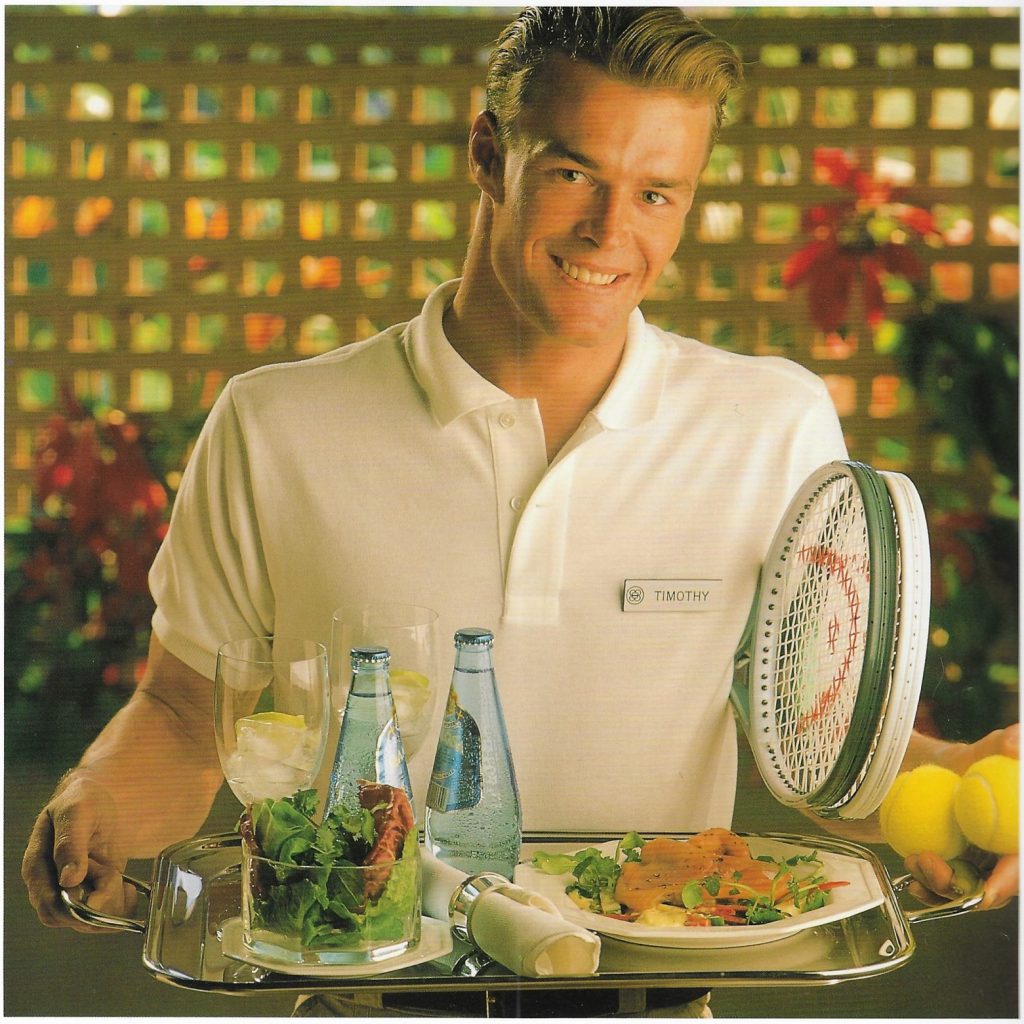 Famously, the Hyatt also hosted some of the world's biggest celebrities and world figures, including Queen Elizabeth who stayed in the Ambassadors Residence for three nights when attending the Commonwealth Heads of Government Meeting (CHOGM) in 2002.
Mick Jagger and U2 were guests who were able to unwind and mingle without being hassled and Mr Shannon remembers chatting to Ronnie Corbett one day in the golf pro shop.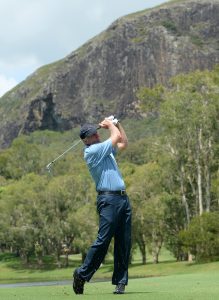 Of course, the resort was synonymous with golf and from 2002 hosted the Australian PGA Championships, drawing international players like Greg Norman who was a regular.
The famed golf course which covers one-third of the site, and designed by leading architect Robert Trent Jones Jnr, was later to appear like a joke when Mr Palmer installed a 10m roaring dinosaur on the ninth hole in 2012 which later burnt down in 2015.
Highlights were Peter Lonard's three wins (2002, 2004, 2007), Robert Allenby's double (2005, 2009), Peter Senior's win in 2010.
The resort brought a lot of money to Coolum and employed hundreds of people. In its 80s heyday it had 700 staff and was the largest employer on the Coast.
When Mr Palmer bought the place in 2011 he promised to revive the tourism gem which he said would help Queensland's economy recover from the global financial crisis.
"The Hyatt Regency is one of the state's leading resorts and has a rich history," Mr Palmer told media at the time.
"We have plans to increase its occupancy and make it one of the best resorts in the world."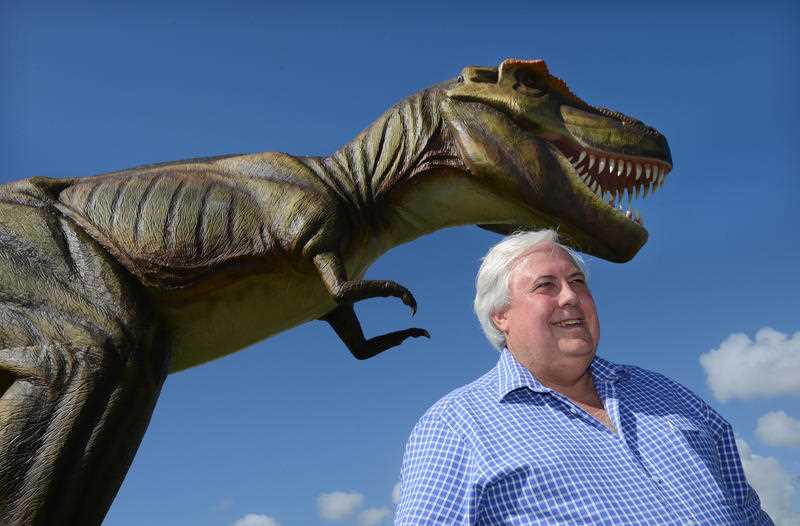 But Mr Shannon said no-one could have foreseen just how badly the place would suffer when Mr Palmer took over and not only opened the Palmersaurus dinosaur park with 160 giant rubber creatures but embarked on a campaign to get rid of villa owners.
"He promised everything but gave nothing, but no-one knew at the time of his capabilities," Mr Shannon said.
"But with the right operator it could be brought back overnight."