The Sunshine Coast was busy building its name as a tourist destination during the 1970s, a time when bigger was better.
Momentum had been building since the Sunshine Coast became an official destination in 1967, with various tourism delegations heading to Sydney and Melbourne extolling its virtues to travel agents, radio and television in a bid to tap into the southern market.
There was a rivalry with the Gold Coast on the opposite side of Brisbane, which had already established itself as a glitzy coastal holiday destination.
The difference, the Sunshine Coasters said, was that while its southern cousin relied on its sophisticated image of high-rise towers and built attractions, they had natural beauty and family-friendly character.
Nevertheless, there were clear opportunities to provide some man-made tourist attractions.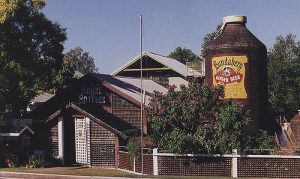 The House of Bottles with a giant stubby out the front made from 35,000 beer bottles, had opened in Tewantin in 1966 as Queensland's first "big" attraction. It included a museum of 5000 bottles and a history of bottles.
The Big Shell, originally built as a focal point for a coloured sands museum in Tewantin, also opened in the 1960s with a 6m concrete baler shell at its entrance.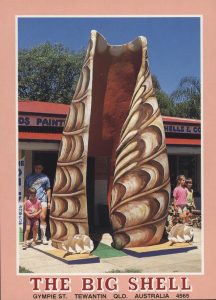 The biggest of the big though, was the Big Pineapple, which Bill and Lyn Taylor opened on the Bruce Highway at Woombye in 1971.
Tourists came from miles around and it soon became Australia's most visited attraction.
Visitors could climb the steps inside the 16m high fibreglass pineapple to a little balcony or ride a train around the attached pineapple plantation.
Five years later, in 1976, Des and Barbara Scanlon opened the Big Cow, on the Bruce Highway at Kulangoor, north of Nambour.
It was a 10.8m long and 7.9m tall Ayrshire, a nod to the dairy industry. Trips around the farm were in trolleys hauled by a tractor with a horn that sounded "moo".
It now lives at the Highfields Pioneer Village on the Darling Downs.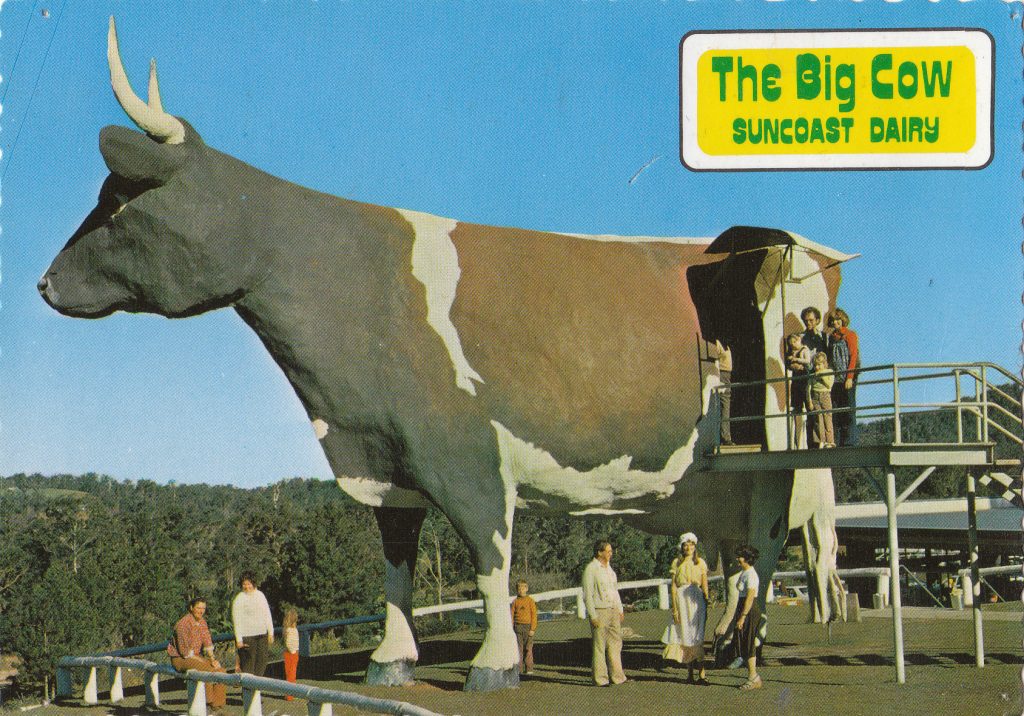 Times changed for both attractions when the Nambour bypass road opened, effectively cutting them off from the Bruce Highway to Brisbane.
In 1973, Nambour pharmacist Ian Hayne and his wife Marcia, opened the Fairytale Castle on the coastal road at Bli Bli. It's battle for survival was featured in sunshinecoastnews.com.au this week.
Nostalgia Town on the David Low Way at Pacific Paradise had the theme "A laugh at the past", train ride and mini-golf while the Super Bee at Tanawha focused on honey.
There was also, briefly, a dinosaur park at Tanawha.
Rounding off the "big" attractions was a Big Mower at Beerwah and a Big Strawberry at Doonan.
This flashback is brought to you by veteran Sunshine Coast journalist and history writer Dot Whittington, also the editor of Your Time Magazine.