His obituary in 1942 called him the founder of Maroochydore-Mooloolaba but many Sunshine Coasters have probably never heard of Thomas O'Connor, who was a key player when the name Mooloolahbah was chosen in January 1921
Like William Pettigrew, Thomas O'Connor didn't leave a lot of park and street names in his honour, and yet, after Pettigrew's empire collapsed in 1898, it was O'Connor who emerged as the next big player and visionary opening up the Coast.
A surveyor, businessman and speculator, he owned much of the land between the Maroochy and Mooloolah Rivers and was a strong community supporter and philanthropist.
When the new Maroochydore Surf Life Saving Club was formed in 1916, Tommy O'Connor was a vice-president.
He "very kindly donated all the necessary timber" for fencing the Maroochydore recreation reserve in 1924, and at the second official Maroochydore Show in 1927, provided a doll's house for the entertainment of the children.
The menfolk who attended the show's "Fordson Crawler Tractor" demonstration agreed it would lighten the production costs for farmers and it was reported "Mr O'Connor was responsible for the visit of this mechanism for the man on the land and his anticipation that the demonstrations would provide of profound interest were fully realised".
O'Connor's rise started after the collapse of Pettigrew's sawmilling venture in 1898 when he bought a large area of Pettigrew's land between Cornmeal Creek and Picnic Point. He also bought the mill in 1903 as well as other Pettigrew properties at Mooloolaba from the Union Bank.
At the turn of the century, he was one of the most influential figures in Cotton Tree-Maroochydore and at one time, owned all the freehold land with ocean or river frontage between Buderim-Mooloolaba Road and Eudlo Creek.
Like this story? Get more just like it direct to your inbox by subscribing to our free daily news feed: Go to SUBSCRIBE at top of this article to register
For a time, he ran a boat service in the Maroochy River, but sold his vessels "Hazeldean" and "Alexandra" to Percy Evans in 1919.
Tommy surveyed the first allotments in Alexandra Headland in 1915 (pictured below). He chose the street names for his sisters, Alice, Kate, Janet and Mary, who owned the guest house at Alexandra Headland for many years.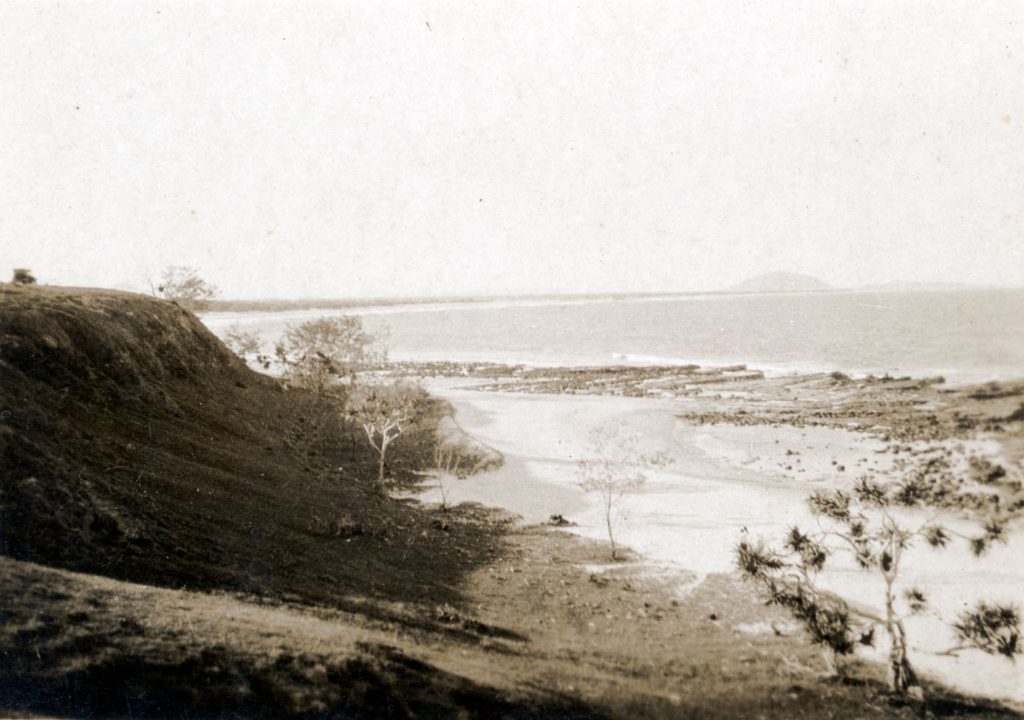 At the time, the area was called Potts Point but as the major landholder, he renamed it in honour of Queen Alexandra, wife of King Edward VII.
In January 1921, the Mooloolah River Progress Association, decided to name the township rapidly springing up "Mooloolahbah" and O'Connor donated a large piece of land near the blocks recently sold for a sports ground.
His dream though, was to build a high-quality seaside resort a "magnificent residential hotel".
At first, he thought of the Maroochy River at Picnic Point and when that was knocked back, he settled on Alexandra Headland.
The 36-bedroom hostel with reception and dining room, cafe, verandas, two shelters and laundry was built during 1926-1928 on the small hill behind Alexandra Headland Beach.
It was designed to accommodate 70 guests and was surrounded by about 180 acres including sports areas covering 36 acres.
Although a visionary who recognised the value of coastal land, Tom O'Connor didn't see the Great Depression coming and in the 1930s, his Alexandra Park was placed in the hands of the Commonwealth Government and he followed Pettigrew into insolvency.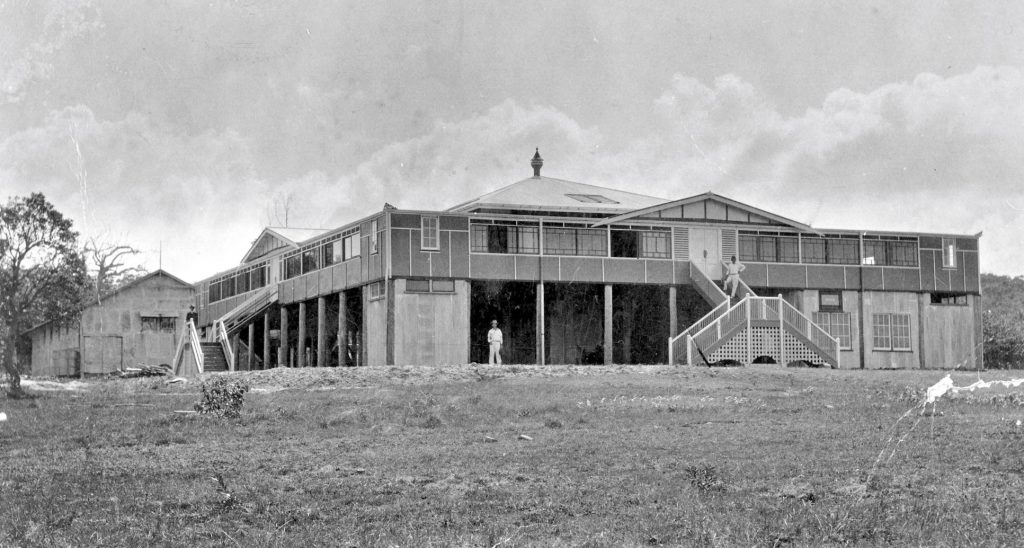 In 1945, the Presbyterian Church bought a major portion of his resort property for use as a venue for conferences and camps.
The Chronicle's obituary for O'Connor on September 25, 1942, reported:
"A remarkable resident of the North Coast passed away on Wednesday evening in the person of Mr Thomas O'Connor, of Alexandra Headland, at the age of 85 years. Maroochydore and Mooloolaba are thus parted from the man entitled to be called their founder."
This flashback is brought to you by veteran Sunshine Coast journalist and history writer Dot Whittington, also the editor of Your Time Magazine.