Every Christmas we see plenty of people heading to the beach to test out their new toys, everything from beach cricket sets to surfboards and frisbees.
While it's great to see the excitement as everyone enjoys their shiny new gear, it's important to respect other beach users and remember to use the gear safely.
If you're using the beach cricket set, frisbees, footballs or the like, make sure you spread out on the beach so unsuspecting people don't get hit.
If you've got a new bodyboard or surfboard, make sure to attach the leg rope and pick the best spots on the beach.
Surfboards need to stay well clear of the flagged areas, outside the black and white flags.
Soft bodyboards used by younger children are fine between the flags, but make sure parents are supervising.
Like informed opinions? Get them direct to your inbox by subscribing to our free daily news feed: Go to SUBSCRIBE at top of this article to register
For lots of people it's also time to get out in the boat, kayak or jet ski.
Again, make sure you understand where on the beach you can operate, staying clear of the bathing areas and swimmers.
It's also very important to ensure you have the necessary safety equipment before heading out on the water.
The beaches are still clearing up after the big swell two weeks ago, with the water in some areas still quite murky.
There was some solid swell around earlier this week, but it has dropped away and there should only be around 2-3 feet over the weekend.
The winds will be mostly southeasterly, making Mooloolaba and Noosa the pick of the spots for a swim with the best conditions in the mornings.
There is only a chance of showers so fingers crossed both Christmas and Boxing day are great days.
Remember to wish the lifesavers and lifeguards a merry Christmas if you head to the beach as they're giving up their time to keep you safe!
As always make sure you only swim between the red and yellow flags.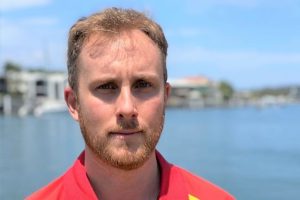 Aaron Purchase is Surf Life Saving Queensland's regional manager for the Sunshine Coast. His column in sunshinecoastnews.com.au appears each Friday to keep the community informed of what's happening on the beach and how to stay safe in the water.