UPDATE:
Fragile Bribie Island has been breached by pounding seas, with waves breaking through to the Pumicestone Passage at Caloundra.
Concerned onlookers say the recent wild weather has seen a channel carved through the island not far from its northern tip.
Images by Bluey's Photography at Caloundra confirmed the split.
A University of Queensland research team conducted a before-and-after environmental audit following the area's pounding from Cyclone Oma in 2019, revealing then that the island was severely eroded.
Community groups over the years have expressed concerns about the thinning of low-lying parts of Bribie and one section – about 2km from the island's northern tip – has already experienced a "wash over".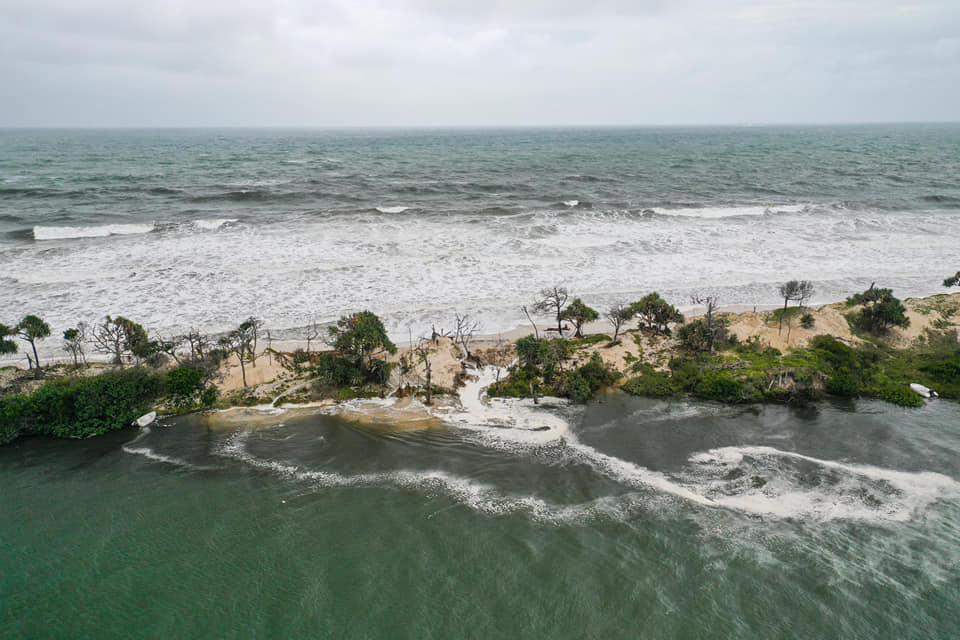 EARLIER
Flooding caused by a storm tide and heavy overnight rain has led to traffic chaos on the Sunshine Coast.
Bradman Avenue was swamped Monday morning, with homes along the river affected by the swollen river – and wash from passing vehicles.
Some motorists persisted driving in the area before roads were closed and traffic diverted.
A flood watch is current as the weather bureau monitors localised flooding in the southeast.
The Mary River, Noosa River and Sunshine Coast rivers and creeks are considered at risk of minor flooding.
Roads affected by flooding on the Coast include:
Bradman Ave, Maroochydore
David Low Way, Bli Bli
Old Maroochydore Rd, Forest Glen
Gympie Tce, Noosaville
Hilton Tce and Eumundi Rd, Noosaville
Station St and Hill St, Pomona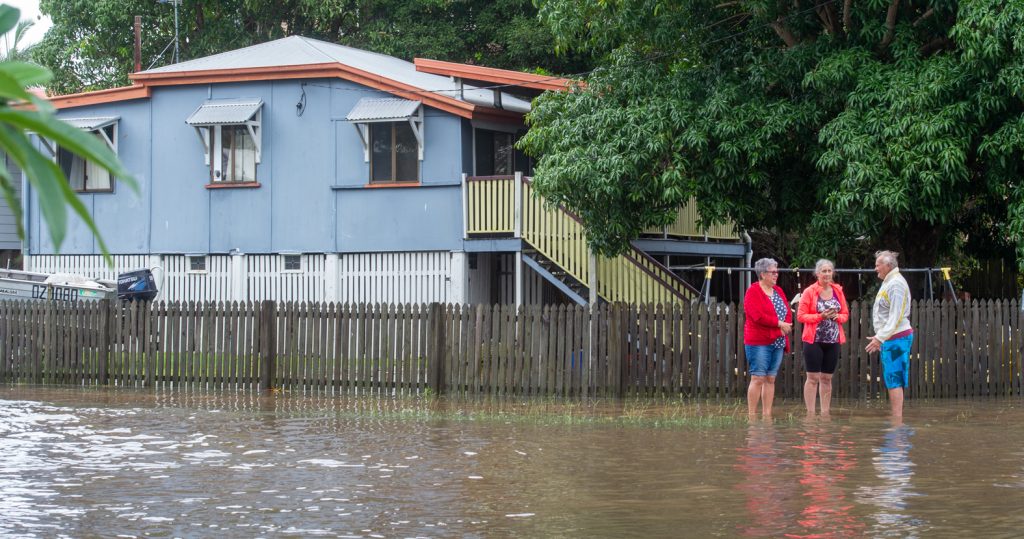 EARLIER:
Two rescues and 425 preventative actions by lifesavers and lifeguards along Sunshine Coast beaches have sparked a warning for visitors and residents to keep clear of the water.
Sunshinecoastnews.com.au photographer Warren Lynam captured the dramatic rescue of a jet ski rider off Pt Cartwright in wild seas on Sunday.
The rider suffered a leg injury and initially was helped by another rider, before lifeguards ferried him to Mooloolaba where surf lifesavers assisted him to the beach and he was carried ashore and transported by ambulance to hospital.
A surfer earlier struck trouble at the same location while along the Coast, surf lifesavers performed a total of 425 preventative actions, intervening when they feared swimmers were in danger of being swept to sea.
SCROLL DOWN FOR WEEKEND WEATHER PHOTOS
Minister for Fire and Emergency Services Mark Ryan said the significant weather event still had the potential to bring severe heavy rain, damaging winds, and flooding on Monday.
"I am told by the Bureau that whilst this is not a cyclone many of the impacts from this weather event will be similar to a category one cyclone event," he said.
"It'll be the equivalent of an east coast low."
"The heavy falls are forecast to continue into Monday, particularly along the coast.
"This is not a playground, so whether it's localised flooding or flash flooding … keep your kids away," he said.
"There is a dangerous possibility if kids are playing in floodwaters or they are playing in those tides."
The Bureau said abnormally high tides caused by the storm surge could produce flooding to low lying coastal areas. Monday's high is about 7.40am and Tuesday's 8.30am.
Significant beach erosion in coastal areas is also possible into Tuesday when a new-moon king tide is forecast.
The powerful winds of up to 65km/h will remain Monday, but ease through the day.
The main feature will be a massive swell, which will peak at 4m to 5m, before easing to 3-4m. A 4.8m wave was recorded by the State Government's monitoring buoy off Mooloolaba on 3.30am Monday.
There's a 95% chance of rain tending to showers by the afternoon.
There is still the chance of a thunderstorm and heavy falls.
Meanwhile, the deluge helped firefighters gain the upper hand against a bushfire that destroyed almost half of world heritage-listed Fraser Island.
Queensland Fire and Emergency Services said the blaze had been contained and it was handing management back to the Parks and Wildlife Service.
But crews would remain on the ground patrolling to ensure there were no flare-ups, commissioner Greg Leach said.
COAST'S WILD WEATHER IN PHOTOS