The Sunshine Coast's property market is one of the hottest in Australia right now and the big question on everyone's lips is "To sell or not to sell?" 
Whether you saw a daggy house around the corner surpass a million dollars, or heard about an auction with 50 bidders, the temptation is to try and cash in. 
Stories of frenzied buyers offering ridiculous money have left many locals pondering whether to put their house on the market while the competition is fierce. 
Real estate agents are also on the prowl for listings and bombarding letterboxes in sought-after suburbs. 
To help give you some clarity, sunshinecoastnews.com.au spoke to three property gurus for their advice. 
Terry Ryder, Hotspotting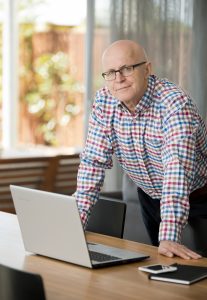 According to real estate analyst Terry Ryder, the Sunshine Coast is the hottest property market in Australia right now because the region slots nicely into the two latest trends: 
*An exodus from big cities to live in more affordable regional areas 
*Infrastructure spending boosting regional areas (eg the Sunshine Coast University Hospital, Maroochydore CBD, Bruce Highway upgrades, undersea international broadband cable) 
"We publish a national hotspots report on the top ten buys and our number one pick at the moment is the Sunshine Coast," said Mr Ryder. 
"And that's not being biased because I live in Maleny. It's the top market to buy in Australia because the Sunshine Coast gets a huge tick on both trends." 
But does this mean it's a good time to sell? 
"It depends on your motivation," he said. 
"If you need to sell because you are leaving the area then it's a good time to sell. But if you don't need to sell then it's good to hold off and watch your home grow in value because it will continue to grow in value. 
"If you don't need to sell, I wouldn't because 12 months from now it's going to be worth more than it is today, it could be worth 20 per cent more in 12 months." 
Mr Ryder said the biggest trap for locals selling in the current market was finding another place to either rent or buy. 
"If you sell and buy again locally you will be paying a premium price to buy something else and competing with many other people," he said. 
"You have to be careful what you do, especially if you choose to rent. There is nothing available for rent and anything that comes up has something like 40 to 50 people competing and people are offering more money just to try and secure a place." 
Conclusion: If you don't need to sell – then don't 
REIQ Sunshine Coast zone chair Matt Diesel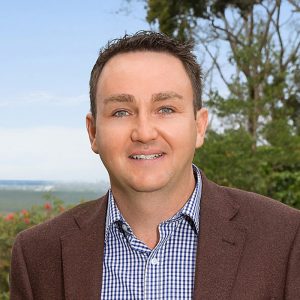 If you're after a quick and easy sale with a huge return then now is the time to sell, according to Matt Diesel. 
Forget about the stress of putting up a 'For Sale' and waiting months for even a sniff of an offer. 
"We're experiencing some of the best selling we have ever seen," said Mr Diesel. 
"There's plenty of buyers and competition so it's a good time to be on the market and enjoy an expedient sale while getting top dollar." 
Mr Diesel said turnover was rapid and the demand would only increase with the anticipated arrival of more buyers from the southern states. 
"There aren't even enough houses on the market at the moment for local buyers," he said. 
"When more southerners come in it's going to heat up some more because they see the Sunshine Coast as phenomenal value. 
"No-one knows how many people will take advantage of the big opportunity to live and work from the Sunshine Coast, and if that happens prices are not going to drop any time soon." 
Of course, Mr Diesel offers the caveat that there are pitfalls for sellers who need to buy again in the same market. 
"You will be buying in at top dollar," he warned. 
"It's better if you're an investor selling or you're moving to another place." 
Mr Diesel said COVID had been the catalyst to pushing the Sunshine Coast's property market to "where it needs to be". 
Conclusion: If you want a fast sale with top returns, now is the time 
Mal Cayley, Direct Collective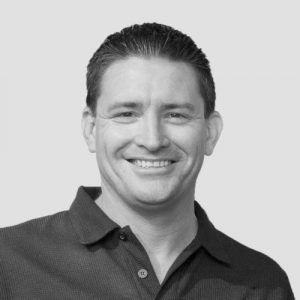 The first question to ask yourself if you choose to sell, advises Mal Cayley, is what would you do next? 
Would you buy again in the same market, hold off for a period of time or move somewhere else? 
"If you buy and sell in the same market, it doesn't really matter," Mr Cayley said. 
"But if you sell and then wait, it's a rising market and you could be paying a larger difference by waiting a couple of months. 
"If, for example, you are downsizing and decide to sell and go around Australia for a year, you could be paying, 10, 20, 40 or 50 per cent more for the same thing by the time you get back." 
Mr Cayley said the market was hot – and rising. He has forecast that prices will continue to rise for another three years, potentially more than five years. 
As previously reported by sunshinecoastnews.com.au, Mr Cayley said the Sunshine Coast was experiencing a "once-in-history" event which had been "super-charged" by the COVID pandemic. 
He said the property market was under pressure because more people were moving to the Sunshine Coast which had the highest internal net migration in Queensland and second-highest in Australia. 
The flow of new residents was triggered by some $12.5 billion of infrastructure – such as the Sunshine Coast University Hospital and undersea broadband cable – creating new jobs combined with a shortage of housing. 
"We have not been building enough properties per year to meet the growing demand," he said.  
"I predicted back in 2013 that if this trend continued we would have a housing crisis on the Sunshine Coast. 
"If you look at all the factors, it is a once-in-history event and COVID has super-charged it." 
Conclusion: If you decide to sell, consider your next move.  
SUBSCRIBE for FREE to sunshinecoastnews.com.au to stay up-to-date with the latest Coast property news. Don't miss auction man Gordon Macdonald's weekly wrap-up every Monday.