Late in the evening of Thursday, November 5, 1970, a primitive little raft with four men in tattered clothes and a cat named Minette arrived at Mooloolaba Harbour.
Alsar Vitale, Gabriel Salas, Marc Modena and Norman Tetreault had drifted 11,000km across the Pacific Ocean from Ecuador to prove a centuries-old theory that South Americans could have migrated to Australia.
It was the biggest tourism bonanza in Sunshine Coast history as media around the nation and the world shouted about Mooloolaba, until then little more than a dot on a map of the southern Queensland coast.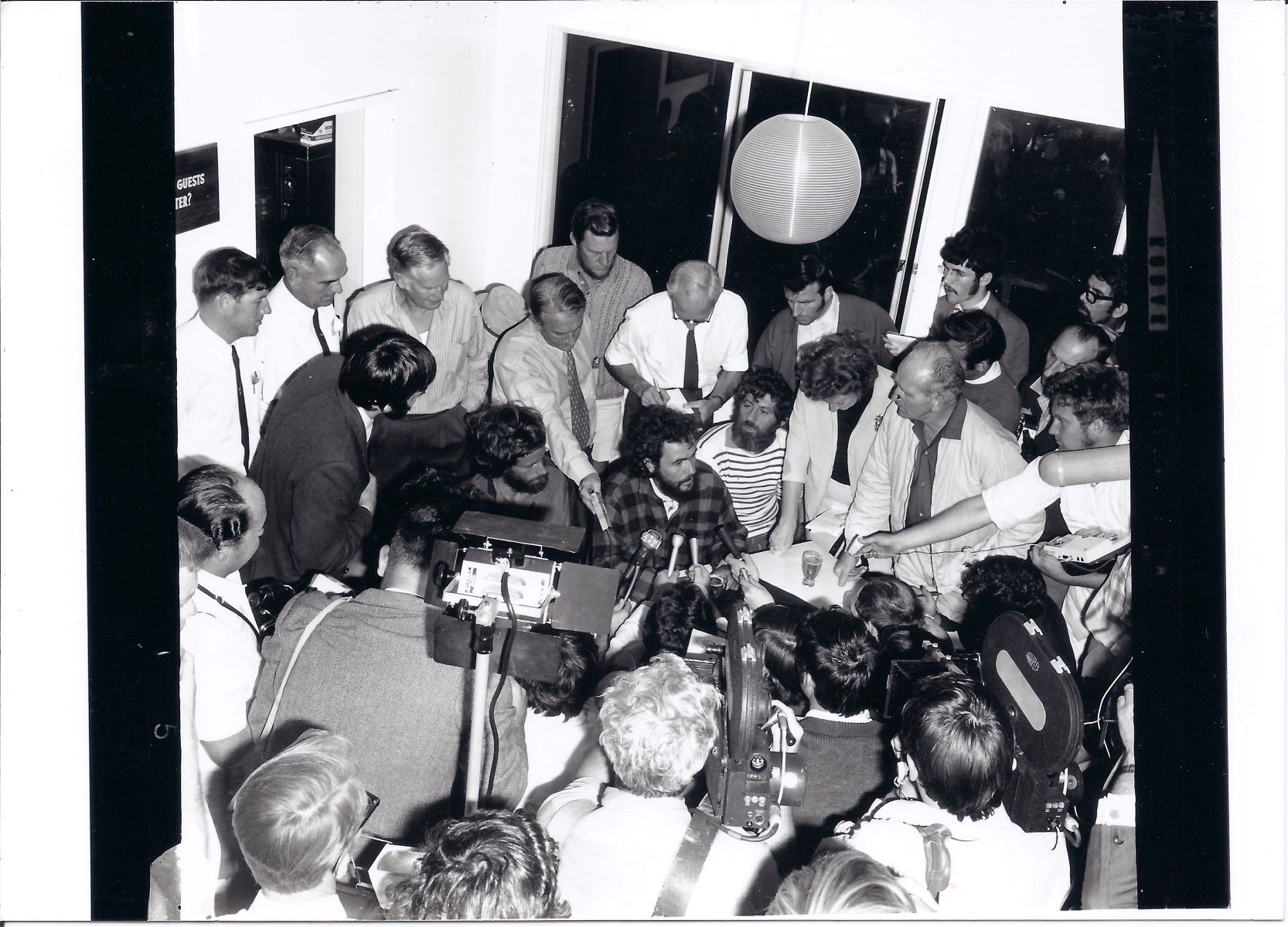 Many residents on the Sunshine Coast may not know the amazing story of the La Balsa raft and how it led to the naming of La Balsa Park in Harbour Parade, Buddina.
After 161 days at sea aboard a raft made of balsa logs, the four ragged-looking adventurers were towed into the calm waters of the Mooloolah River.
The raft, known as La Balsa, had departed Guayaquil, Ecuador, on May 29, 1970, and was carried by prevailing currents and winds all the way to the Australian coast.
The aim of the La Balsa expedition was to show that it was possible for contact to have occurred between pre-Columbian South American cultures and those in the Pacific region.
La Balsa's Spanish captain Vital Alsar and his crew made history by proving this theory.
The  Nambour Chronicle newspaper had chartered a boat, skippered by Mooloolaba's Don Tracey, to search for the crew as they neared the Coast.
With assistance from a Neptune search aircraft, the Capri first sighted the raft, about 8km off Double Island Point.
The Capri then towed La Balsa to Mooloolaba Harbour, ending an epic journey.
This flashback is brought to you by veteran Sunshine Coast journalist and historical writer Dot Whittington, also the editor of Your Time Magazine.