A homemaker centre visited by more than a million cars a year is in line to get a new car wash, complete with some 1950s-style flair.
A development application for the car wash, within the basement of the Maroochydore Homemaker Centre, was submitted to Sunshine Coast Council earlier this month.
Father of three Justin Kutner is behind the proposed business, which would be called Saydee's Hand Car Wash.
The name honours his namesake daughter and is also a nod to John Farnham's popular song Sadie (The Cleaning Lady).
"About a year and half ago we were in the Homemaker Centre just watching all these cars go in and in and in to this entry point, and I started wondering how many cars in a year actually come into this centre," Mr Kutner said.
"There's over a million cars a year, so I thought about a car wash.
"We wanted to do something a little bit different as well so we were looking for a cool retro theme that would resonate, so we went back to the 1950s – your Johnny Cash, Elvis, James Dean, cherry apple reds, chequered floors, all that sort of stuff."
The development planning report, prepared by AP Planning, outlines that cars will be washed by hand, not a machine.
"The car wash is not a mechanical car wash, rather is a car washing service undertaken by people, designed to cater for shoppers using the facilities within the centre," it states.
The report says the proposal will involve the removal of 18 existing carparks, as well as two spaces for disabled parking and three loading zone spaces.
It seeks to dedicate these car spaces in a slightly reconfigured arrangement as four washing bays (wet bays), three dry bays, 11 valet parking bays (for before and after washing), a professional detailing bay, reception area and small office area.
Petition walls, using a metal frame and plaster, within the existing car park structure would be provided to create these spaces.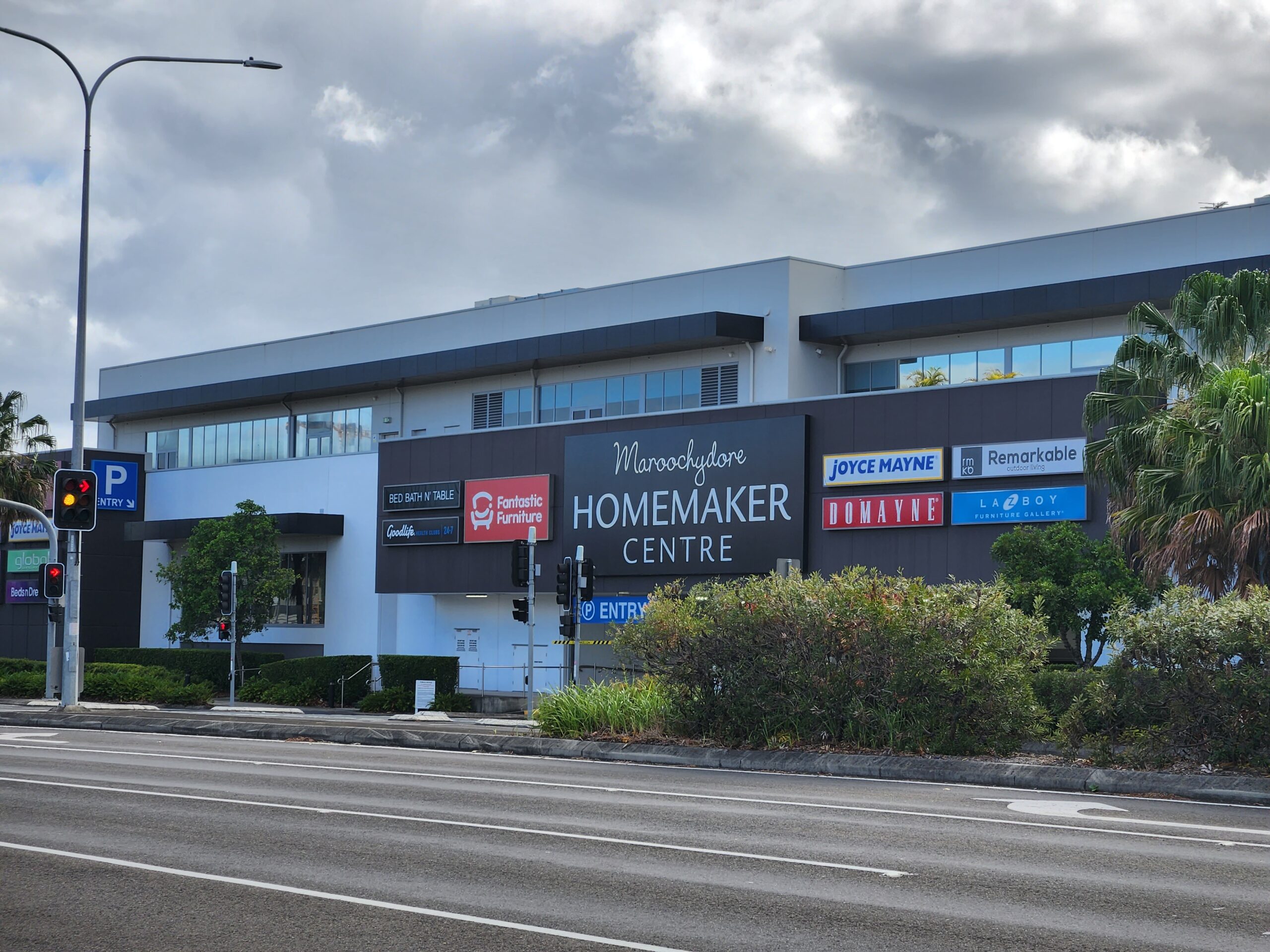 Mr Kutner said proposed business would offer more than just the hand washing.
"When I started calling around all the detailers around Noosa and the Sunshine Coast and I couldn't get my car detailed for six weeks, we added a full detailing bay there as well," he said.
"It's got your hexagon lights and we've also put DSLR cameras in there, so when you get your detail done it also takes professional photos of your car. You can either do that as a car enthusiast, so you can have glamour shots of your car, but if you're looking at selling your car you can upload directly to Carsales.
"We're from the retail side of business, so we're definitely going to promote the service, the style and the theme of it. It's going to have things like the valet parking, text message updates similar to a barber shop about when you're ready, you can book in online – all of those different things."
The development planning report states that waste from the car wash would be connected into the centre's existing sewer system.
It would operate in accordance with the operating hours of the Homemaker Centre, which is on Maroochy Boulevard.
The report outlines that a car parking and traffic assessment found there would be no adverse impact on traffic or pedestrians within the centre.
"We saw an opportunity in the sense that there's a lot of cars coming into the Homemaker Centre, (and) right now there's no car wash getting any of them," Mr Kutner said.
"Most of the car washes that you see in shopping centres, they're in the deep dark corners hidden away. This one is front and centre so if you're coming into the Homemaker Centre you go straight into that wash.
"The idea was there, we then put it into practice, and it looks like we're going to have a car wash running in the next two or three months."
Local journalists supporting local people. Help keep independent and fair Sunshine Coast news coming by subscribing to our FREE daily news feed. All it requires is your name and email at the bottom of this article.