A massive proposed heavy rail project on the Sunshine Coast is in significant doubt due to cost concerns, after a review of nationwide infrastructure projects.
The Direct Rail Sunshine Coast is set to provide an efficient transit network – including 37km of dual-track rail line, new stations and 160km/h trains – from Beerwah to Maroochydore.
It was not among the local projects that had federal funding cuts this week, after a review of Australia's clogged infrastructure pipeline. But it is in doubt, due to concerns it could cost three times as much as anticipated and because of a lack of commitment from the state government.
The previous federal LNP government pledged $1.6 billion towards the construction of the line, while the Labor state government said it would wait for the results of a business case study before making a decision on funding.
Do you have an opinion to share? Submit a Letter to the Editor at Sunshine Coast News via news@sunshinecoastnews.com.au. You must include your name and suburb.
The federal Labor Minister for Infrastructure Catherine King on Thursday said the project would be re-evaluated.
"There is $1.6b that is in the Commonwealth Budget, which we have retained for that project, but the estimates that we have got so far is, in order to take that project to Maroochydore, is three times higher, billions of dollars higher than has been previously stated," she said.
"So, what I am saying is, if we are to deliver this project and not repeat the mistakes of the past, what we need to do is plan this properly, get a handle on the cost and then move forward to deliver it."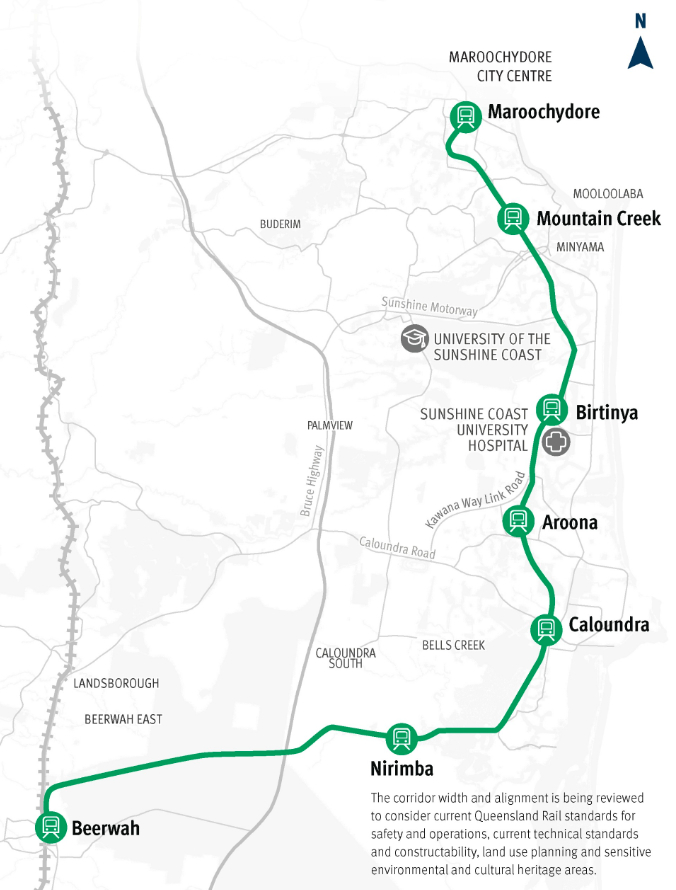 She said the lack of commitment from the state government created further uncertainty.
"The Queensland Government has committed a small amount to planning ($14m), but there is no construction money from (it) on the table for that project," she said.
Ms King reiterated that federal funding was still on the table, for now, but it would reassess the merits and value of DRSC.
"We are keeping money for the construction of projects that is in the budget currently, but we need to plan these projects properly," she said.
"They include the Direct Sunshine Coast Rail, which we know will be an important piece of infrastructure going forward for southeast Queensland and the Olympics, but, frankly, there has not been confidence or assurance in the costs of this project."
Politicians from all levels of government weighed into the matter on Thursday.
The State Member for Maroochydore, LNP's Fiona Simpson, said the future of the project was now "under a cloud".
"Maroochydore rail is in limbo, in yet another review," she said before blaming the state government.
"(Transport) Minister (Mark) Bailey delayed making a commitment to the project and now we're all paying the price for their lack of commitment and advocacy for it."
LNP Federal Member for Fisher Andrew Wallace also took the topic to task.
He said the state government should have "acted sooner" and agreed to match federal funding.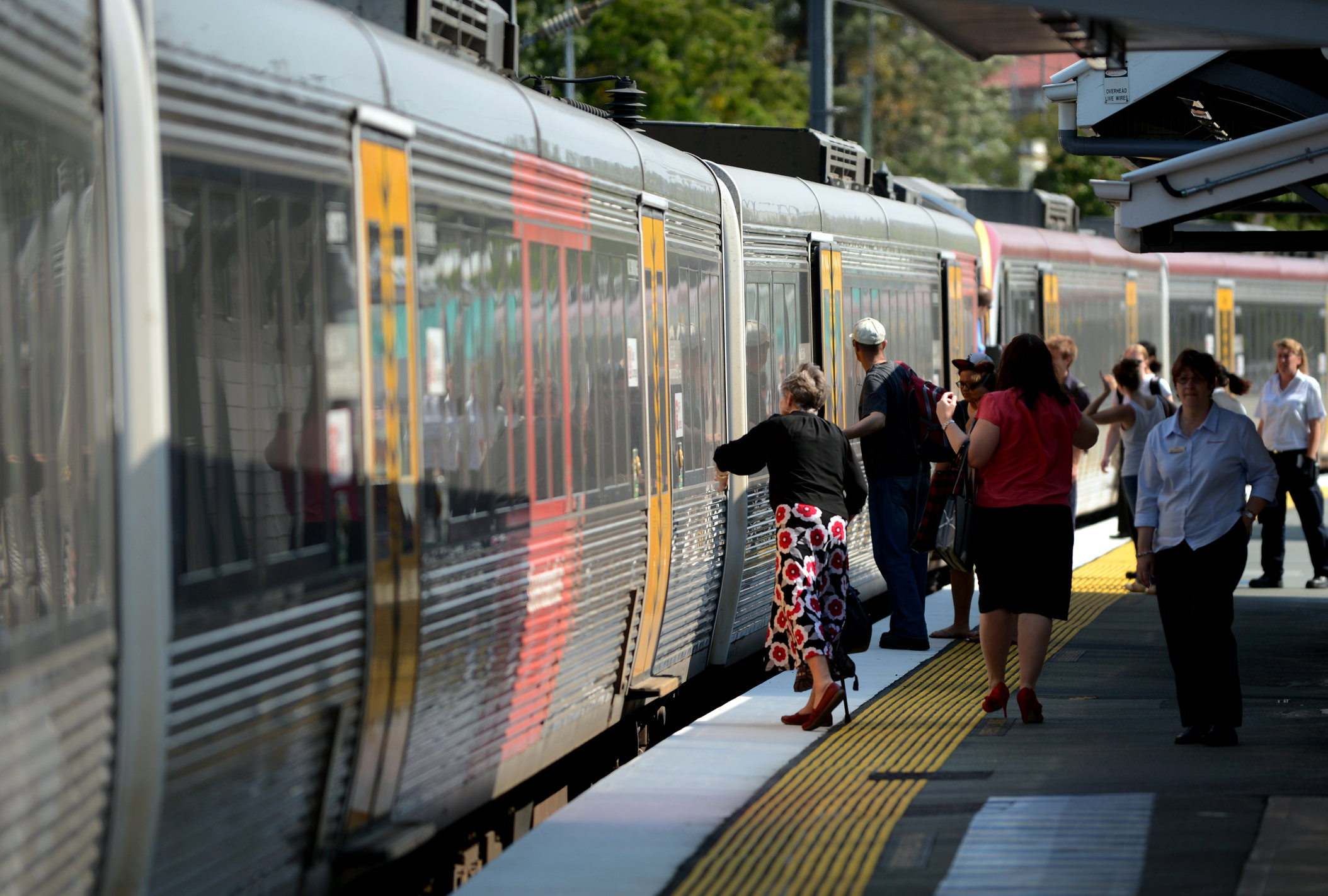 Sunshine Coast Mayor Mark Jamieson said he wanted more certainty around the project, which would help cater for a surging population and play a key role for the 2032 Games.
"The Sunshine Coast direct rail line has been spared the axe for now and is still proceeding but the timing still remains unclear," he said.
"We want this timing clarified as a matter of urgency because this (project) is tied to us being a key delivery partner for the Olympic and Paralympic Games and we want to know, our community wants to know, and everyone around the world wants to know, that when you come to the Sunshine Coast for the Olympic and Paralympics, you're going to have a world-class public transport system to get you here and there.
"And that world-class public transport system will serve the needs of Sunshine Coast communities as we continue to grow."
He said he expected to have more information from the state government on the plans soon.
"I had some correspondence recently from Minister Bailey that indicated to me we would see some outcomes in the next few months," he said.
"Now, what impact will this (review) have on state plans? I'm not sure. But we'll certainly be looking to liaise with the state government around their commitment.
"This is important transportation infrastructure for our region. I'm again advised from the state and the minister that there is still sufficient time to do it, but we just don't need this sort of time-wasting.
"We've had a 90-day review that's taken double that time at least and we still don't even have any real certainty.
"Investment in good public transport will ensure that people will be able to move in between particular areas in a particular amount of time, whether it's a population of 340,000 we've got now or 500,000 in in 20 years' time, or 800,000 in 40 years' time."
Cr Jamieson said he remained confident the DRSC would become reality ahead of the Games.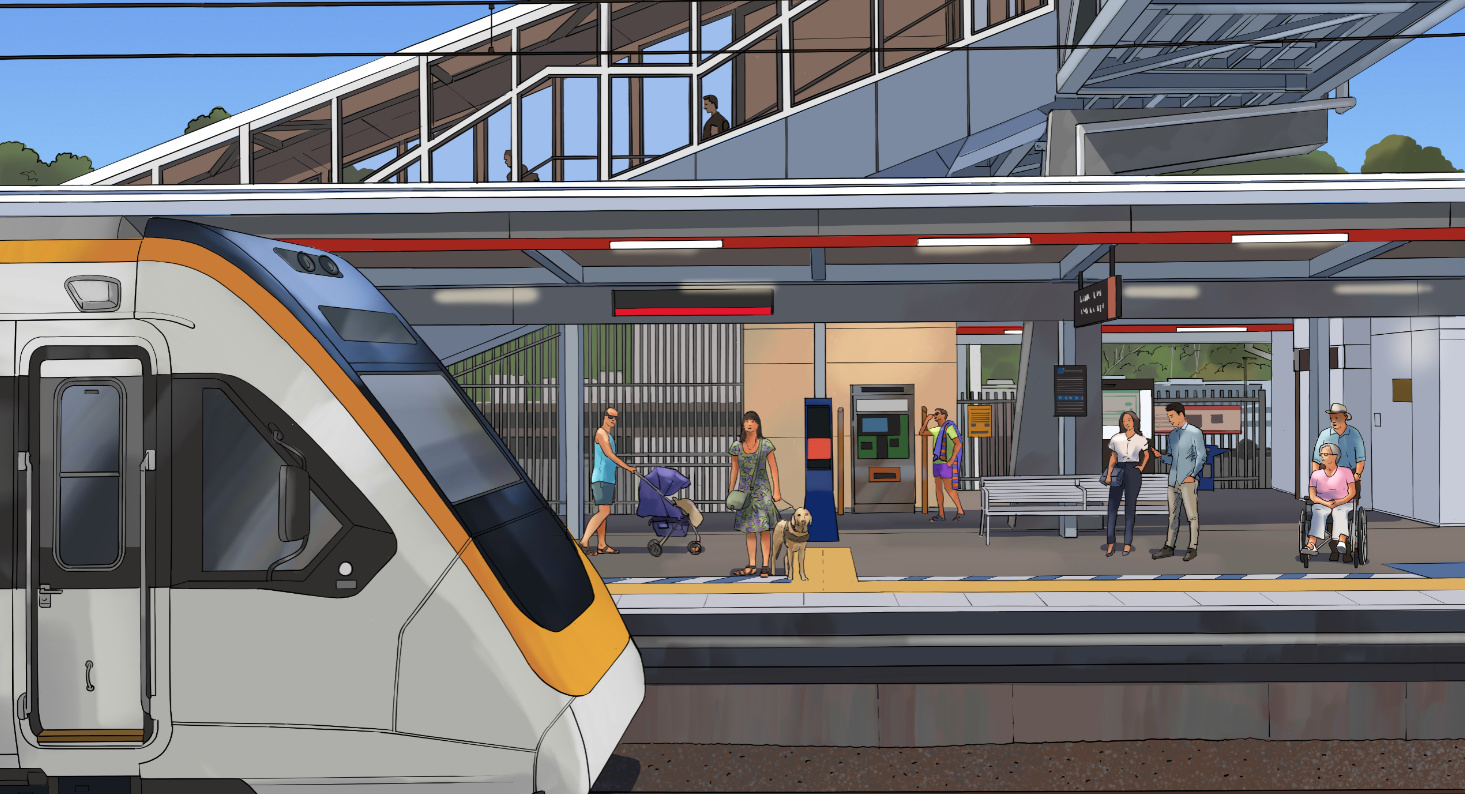 State Member for Caloundra Jason Hunt said locals had been "let down" by his Labor counterparts in federal government for cuts being made to the Mooloolah River Interchange Upgrade project and he urged them to stay on track with Direct Rail Sunshine Coast.
"Mercifully, $1.6b funding remains …. awaiting a detailed business case," he said.
"This business case is of course the necessary next step and will take the project forward even further for site investigations, surveying staging options.
"So, at least we have two tiers of government with skin in the game.
"But to the federal government I say this, you must not cut funding to the Sunshine Coast. It is not right, and it is not fair."
Sunshine Coast News was awaiting comments from another local State MP, Labor's Rob Skelton.
Scroll down to SUBSCRIBE for our FREE news feed, direct to your inbox daily.