Volunteering daily at his local golf club helped North Maleny man Rob Bailo pull through the grief of losing his wife.
And now his efforts are receiving state and national recognition.
Rob's wife Diane was stricken with a particularly menacing form of the Influenza A respiratory virus in October 2018, soon after her 64th birthday.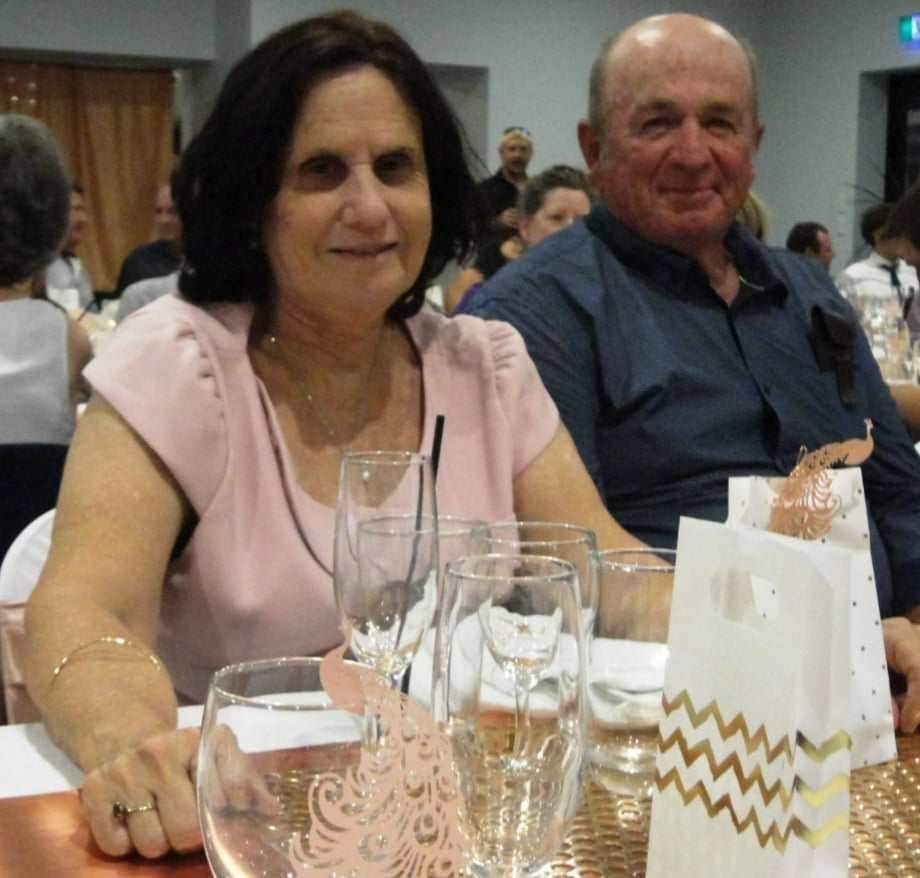 She deteriorated quickly and was put in an induced coma – eventually being transferred from Sunshine Coast University Hospital to the Gold Coast University Hospital where she was immediately put on an extracorporeal membrane oxygenation (ECMO): an advanced form of life support.
Despite the efforts of medical staff to save her life, Diane died three months later on Australia Day 2019.
After the passing of his wife of more than 43 years, Rob welcomed the unswerving support and camaraderie of the golf club and threw himself into the myriad jobs that needed to be done on the fledgling course.
Family and friends reckon the club "saved him" and Rob, a long-time golf fanatic, is inclined to agree.
"I feel sorry for people going through that who have got nothing to do. It certainly gave me something to concentrate on," he said.
Want more free local news? Follow Sunshine Coast News on Facebook, LinkedIn and Instagram.
Rob was a foundation member of Maleny Golf Club in 2001 and has volunteered in just about every aspect of its development – including building two bridges (the first one, now between the 11th hole and 12th hole, is named Bailo Bridge).
For most of the club's existence, he has served as greens director, while also being a member of the management committee (now board) since 2004, and was honoured in 2020 to receive life membership.
At a gala function at the Gold Coast Exhibition and Convention Centre at Broadbeach on October 19, Rob was announced as the 2023 Queensland Golf Industry Volunteer of the Year.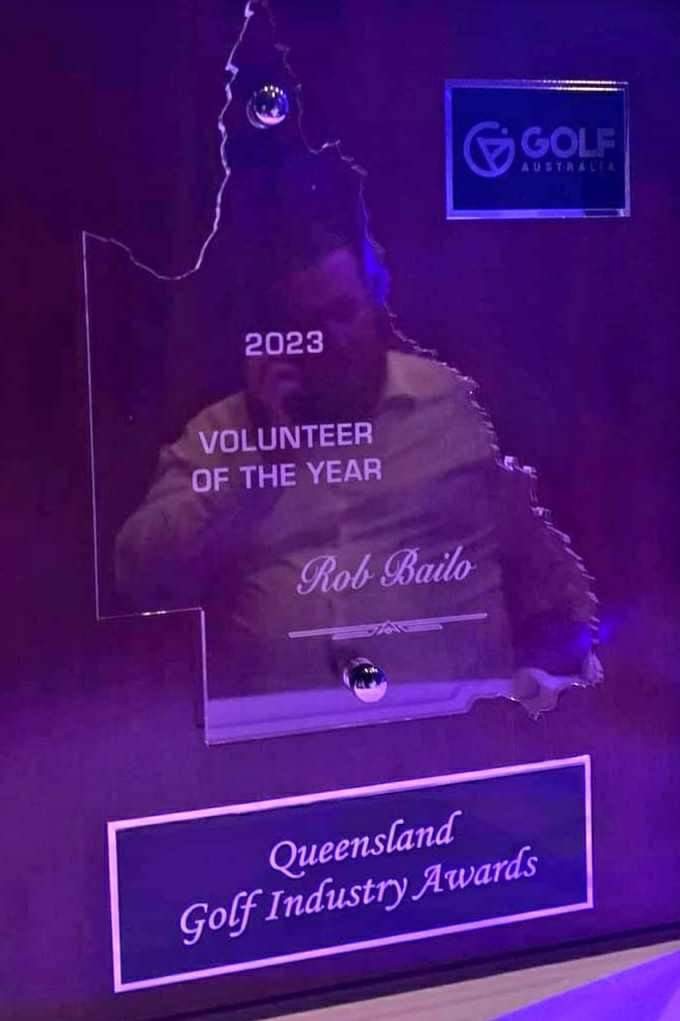 Rob, a former French polisher, told Sunshine Coast News that the nomination came as a complete surprise.
"I never even knew they had nominated me. I didn't have a clue," he said.
"When I found out about it, I was quite amazed I was nominated.
"You are just doing what you're doing. You don't think of things like that (the nomination). Thousands of people are in front of me (who could be nominated).
"I was asked to go down there (to the ceremony), but for family reasons I couldn't make it."
In a heartfelt tribute posted on Facebook, his three adult children – Brooke McCulloch, Garth Bailo (five-time Maleny club champion) and Emily Radmill – wrote: "Congratulations to our dad, Rob Bailo, on winning the QLD Volunteer of the Year Award at last night's QLD Golf Industry Awards. He isn't on Facebook but I know Diane Bailo would have shared this. We are grateful for the Maleny Golf Club as after losing our mum, he was able to find a purpose to get up each morning and is part of a supportive golfing community. You'll find him there every day. Proud of you Dad, even though you said you wished it was a win for your golfing abilities instead.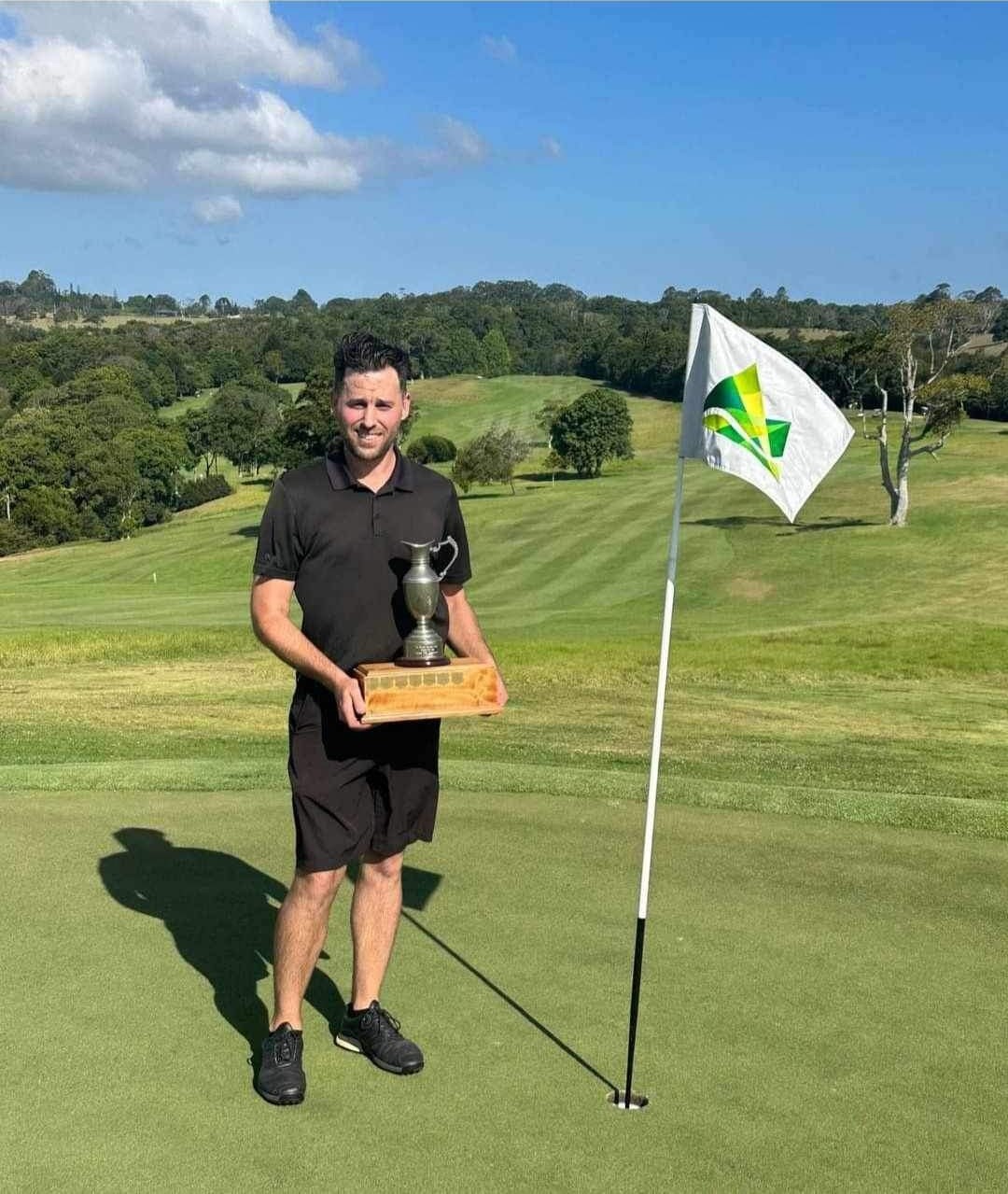 Now, Golf Australia has recognised his tireless volunteer efforts even further by nominating him for the AIS Sports Performance Awards in the Sport Volunteer of the Year category. The presentation night will be held in Melbourne on November 29.
"That's going to be funny: me down there with all these Olympic and Paralympic athletes," Rob said.
"It gives me bragging rights."
Club members and his family have their fingers crossed that Rob just might get an early present for his 70th birthday on December 6.
Rob still plays golf once a week, in between jobs including building this week's post-and-rail fences in keeping with the rustic charm of the old dairy farm.
"I'm still playing but I'm getting older so it's getting more difficult," he lamented.
"I'm off about 14 now. I used to be off about eight."
But he is proud of the legacy that surrounds him from the first tee – how the club's band of volunteers, working sometimes seven days a week, sun-up to sunset, alongside multi award-winning Maleny course superintendent Mick McCombe and grounds staff, brought the vision of golf architect Graham Papworth to life.
"There was no choice, you know," Rob laughed.
"It was just the way it was.
"It was purely selfish: I want a good golf course.
"We actually had our first meeting in the old senior citizens' room under the old community centre in town back in 1999, thinking we'd have a golf course in about four or five years.
"It took 16 before we were able to open the first nine holes (June 2015), and another five years after that before we went to the full 18 holes (February 2020).
"We couldn't have done it without volunteers. We have a fantastic volunteer base here at the club. We had people coming in from everywhere."
The comments from members and strangers alike on the look and playing enjoyment of the immaculate course is reward enough.
"We had one guy come through on a caravan trip around Australia with his wife," Rob said.
"And he said, 'Look, I've played 70-odd courses so far on the way around (they play everywhere they go) and this is the best course we've played'.
"He didn't have to say that. He could have just said, 'This is a nice course'. That's the sort of feedback we get."
Do you have an opinion to share? Submit a Letter to the Editor at Sunshine Coast News via news@sunshinecoastnews.com.au. You must include your name and suburb.