Researchers have started tagging bull sharks in Sunshine Coast river systems, as part of a three-year project to inform safer interactions between humans and the apex predator.
University of the Sunshine Coast marine biologist and project lead Dr Bonnie Holmes said the study would help un-muddy the waters surrounding the ecology of bull sharks across South-East Queensland.
"Sunshine Coast river systems and nearby beaches are incredibly important to recreational water users and Queensland tourism, so we are aiming to better understand how apex shark species – a vital component of a healthy marine ecosystem – and humans can co-exist safely," she said via a UniSC media release.
"We still don't know how many there are, whether numbers are increasing or decreasing, and we want to better understand drivers of habitat use.
"We're hoping this research will allow us to understand the level of human risk, so we can make better-informed decisions when it comes to shark bite mitigation and education.
Do you have an opinion to share? Submit a Letter to the Editor at Sunshine Coast News via news@sunshinecoastnews.com.au. You must include your name and suburb.
"Bull sharks who are born and grow up in the upper river catchments will behave differently to those who visit. We know some bull sharks travel up to South-East Queensland in the cooler months from places like Sydney Harbour, and will utilise the river mouths more."
Dr Holmes said that with climate change impacting rainfall and water temperatures, long-term data was needed to understand the influence on bull shark migration.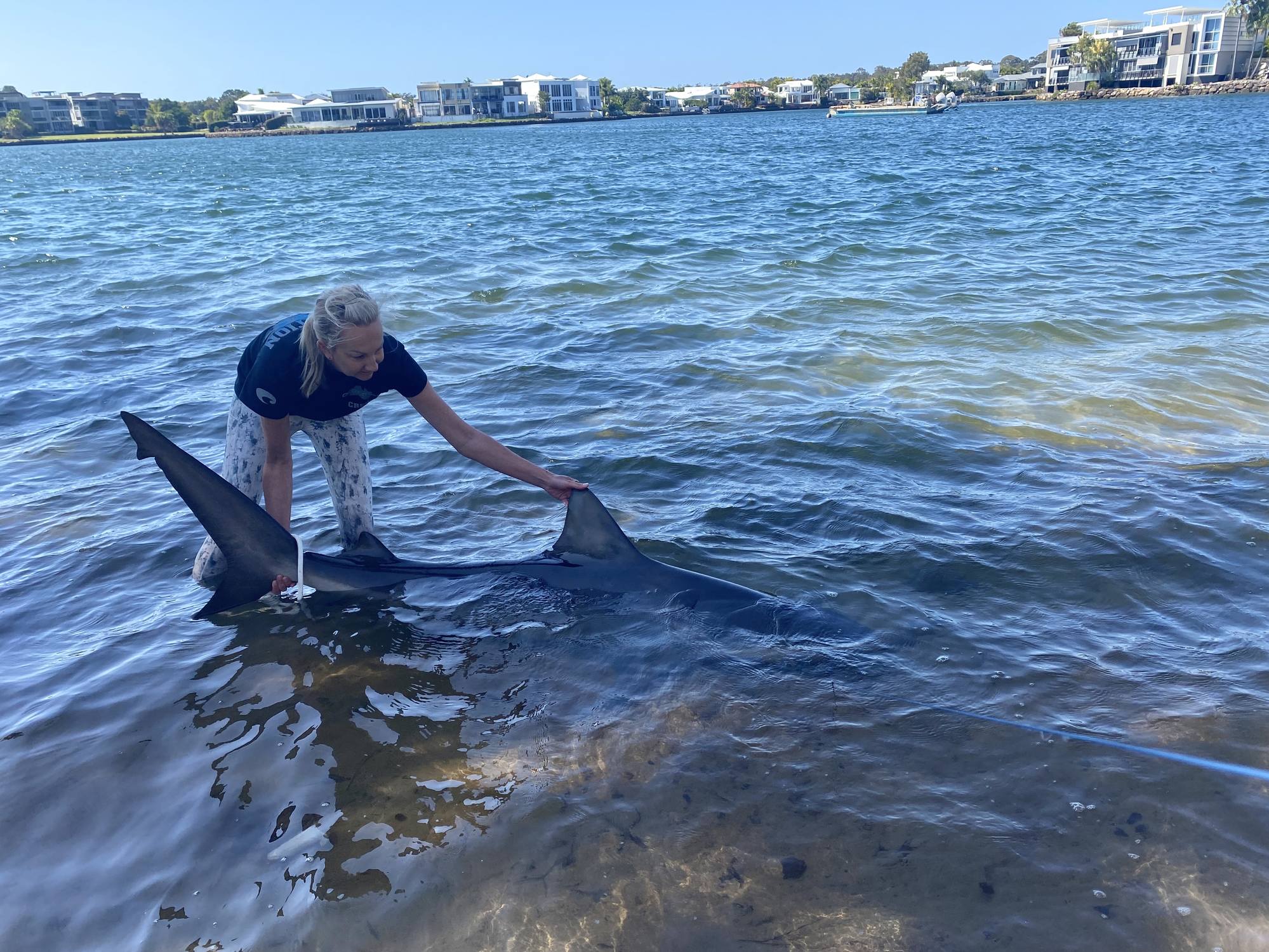 Researchers will track bull sharks using acoustic tags, to correlate their movements with environmental data and gain a clearer picture of their numbers, activity and habits in the Noosa, Maroochydore and Mooloolah rivers and the Pumicestone Passage.
The project's first steps were initiated in April, when acoustic transponders was placed into the water, but they didn't start tagging sharks until more recently when the bull sharks became move active in warmer conditions.
Related stories: Stark reminder of what's near popular beach and 'Massive' bull shark caught along popular waterway
The project is a collaboration between researchers, industry partners, government and community organisations including UniSC, Shark Ecology Australia, Noosa Biosphere Reserve Foundation, Queensland Department of Agriculture and Fisheries, Sunshine Coast Council and SEA LIFE.
Dr Holmes told Sunshine Coast News in March that preliminary research indicated sub-adult bull sharks utilised the river systems.
"But this study will reveal, in a lot more detail, the drivers of their abundances, how these change seasonally, how they are using the fine-scale river habitat, and how they then move out of these systems to the oceans beyond when they reach adulthood," she said.
Help us deliver more news by registering for our FREE daily news feed. All it requires is your name and email at the bottom of this article.