A talented group of students lived a Beatles-worthy dream on Saturday as they rocked out with the legendary Sir Paul McCartney at his Gold Coast concert.
McCartney, a living legend and one of the most influential figures in the history of modern music, welcomed the members of Suncoast Christian College's Senior Band, a group of eight exceptionally gifted students, to an exclusive meet-and-greet session.
The students had the unique opportunity to share a few moments with the former Beatle, exchanging stories and inspiration with one of the world's greatest songwriters.
This once-in-a-lifetime experience left a lasting imprint on the young musicians and the entire school community.
"The entire day was like a dream, I couldn't believe we got to meet such a huge musical legend," said Jacob Wiener, a piano player and vocalist in the group. "Sir Paul McCartney is my ultimate lifelong musical hero and it was the opportunity of a lifetime!"
Principal Greg Mattiske couldn't hide his enthusiasm.
"This was an absolute 'Helter Skelter' of excitement for all of us here at Suncoast. To meet a living legend like Sir Paul McCartney was a privilege and an honour," he said.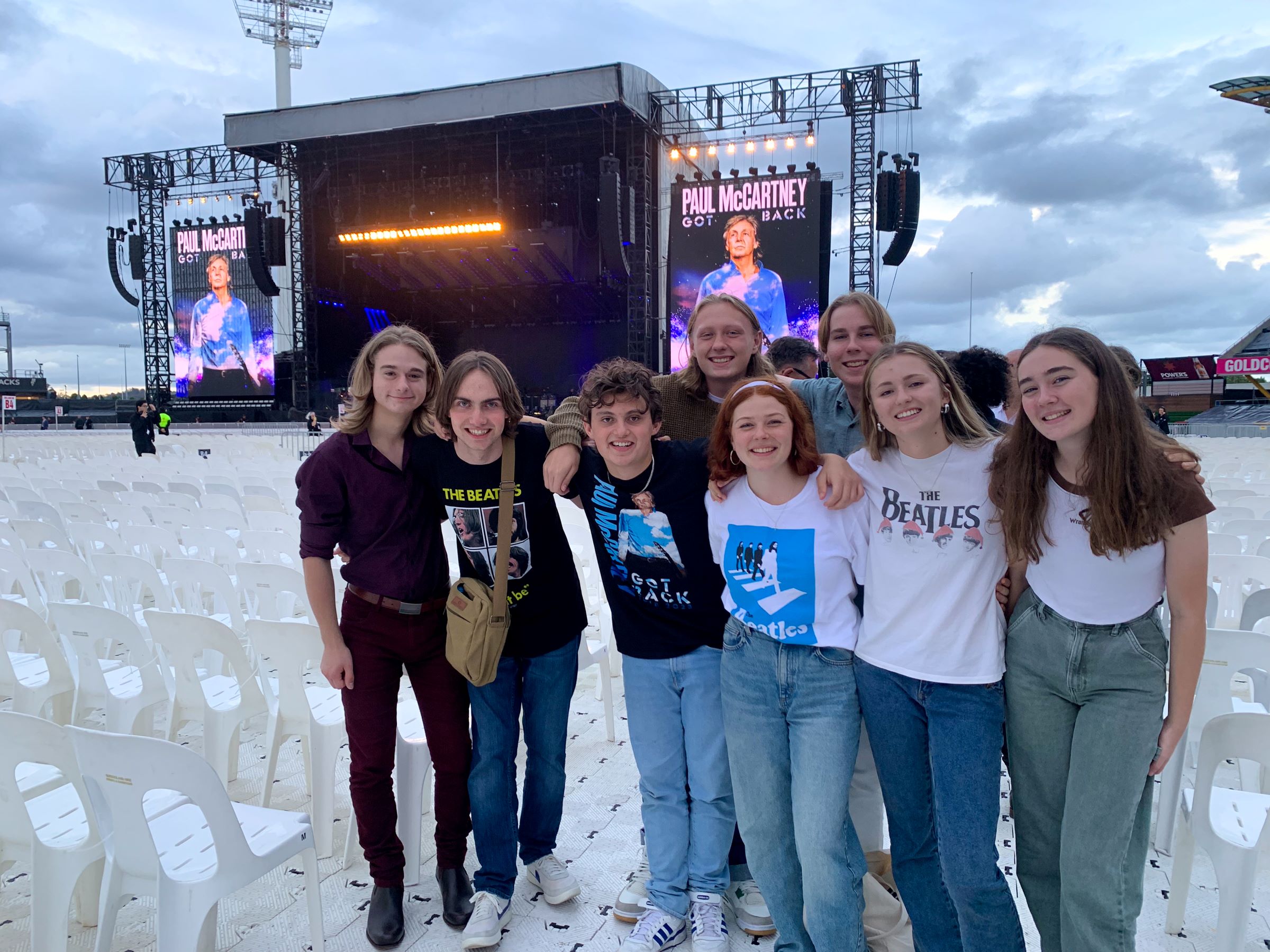 Music teacher Andrew Reik, who encouraged the group to apply, said he hoped the experience would inspire the students.
"The dedication and hard work of our students paid off brilliantly," he said. "Meeting Sir Paul McCartney was a major testament to their talent and effort, and I have no doubt our incredible students will go on to achieve great things in the world of music."
The eight senior students won the prestigious Frontier Touring #GotBackToSchool competition, which granted them a 'ticket to ride' into McCartney's sound check at his Gold Coast concert.
The students' remarkable rendition of McCartney's classic Maybe I'm Amazed showcased their talents and dedication, after forming the band and mastering the song in just two weeks.
The band, which includes members who play drums, piano, bass and guitar, along with a lead singer and back-up vocalists, clinched the top prize from a competition pool of more than 40 music classes across the country.
The win included an exclusive photo opportunity with the former Beatle, access to Sir Paul's sound check and 40 coveted seats at his concert.
"Sir Paul has been a source of inspiration for me as a person and a musician," Jacob said.
"He's undoubtedly one of the greatest songwriters of modern times."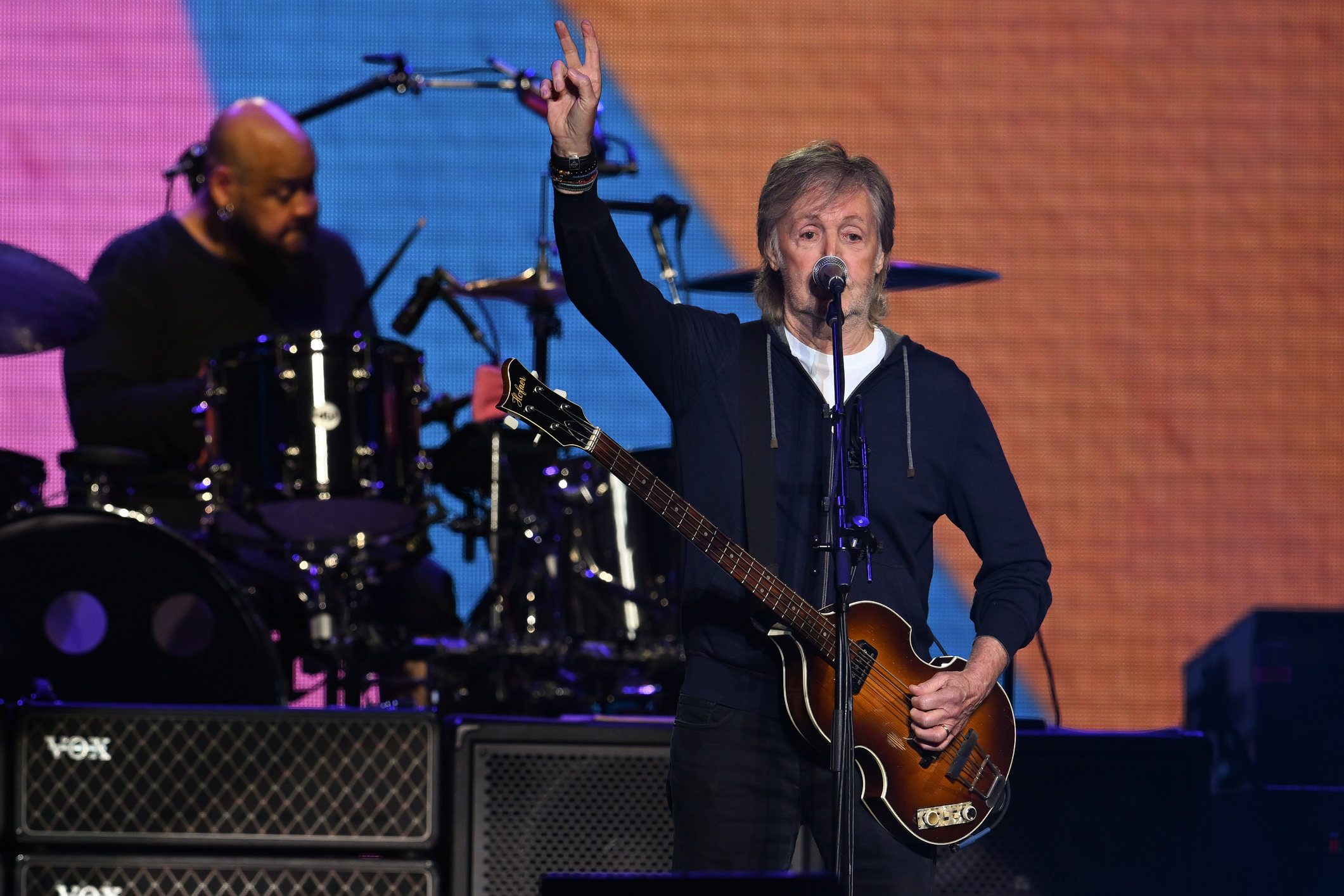 Mr Mattiske expressed his pride in the students.
"This achievement is a testament to the students' skill, hard work and dedication," he said.
"We are delighted to see them receive such a well-deserved opportunity to meet a music icon like Sir Paul McCartney.
"It's inspiring to see artists like Sir Paul encouraging the next generation of students."
Music teacher Jacqueline Best also shared her enthusiasm.
"This win underscores the dedication, passion and musical talent of our students, and it highlights the incredible opportunities available to students at Suncoast Christian College," she said.
"This extraordinary experience will undoubtedly leave a lasting impact on the young musicians and inspire them to pursue their dreams in the world of music."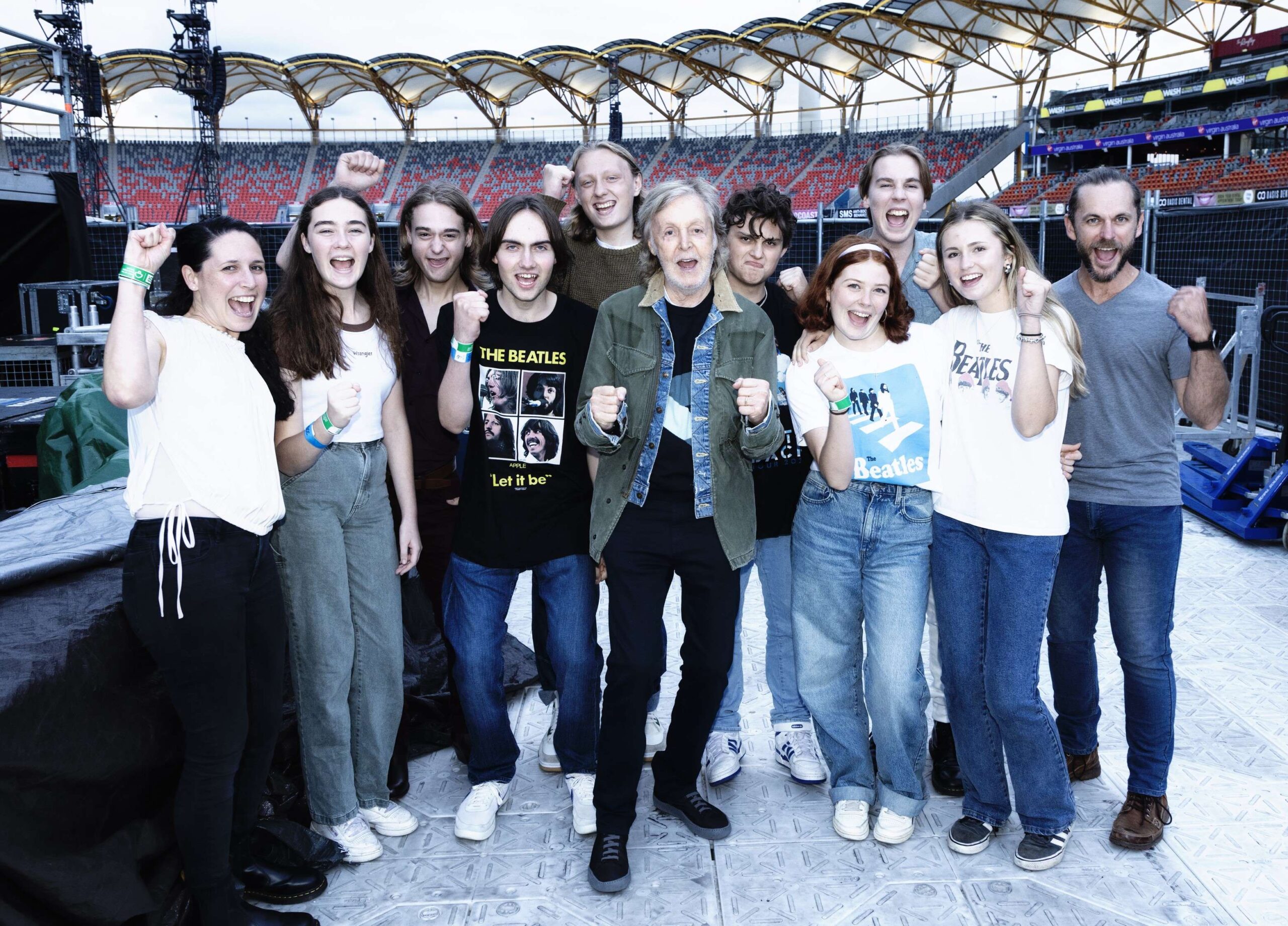 Another member of the winning group, Faith Harriman, revealed their aspirations beyond school.
"Sir Paul McCartney is a huge inspiration to all of us, and this win has motivated many of us to consider pursuing careers in music beyond our school days," she said.
Scroll down to SUBSCRIBE for our FREE news feed, direct to your inbox daily.