A local caravan company is celebrating strong and steady growth since receiving a grant of $1.16 million and snapping up Australia's largest 3D printer.
The grant was awarded to Coolum Beach business ZoneRV, as part of the Made in Queensland round four grant program.
The additional support has allowed the business to expand capacity and create 99 new jobs to meet customer demand.
The 2021 funding allowed ZoneRV to purchase the 3D printer by CNC Design, which prints components of the caravan structure, among other actions.
It also bought a 3D scanner, a five-axis CNC machining and spraying system, a fibreglass cutting machine and a 50mW laser template projector.
The company has since created 99 jobs, with the business growing to 231 at the completion of the grant period.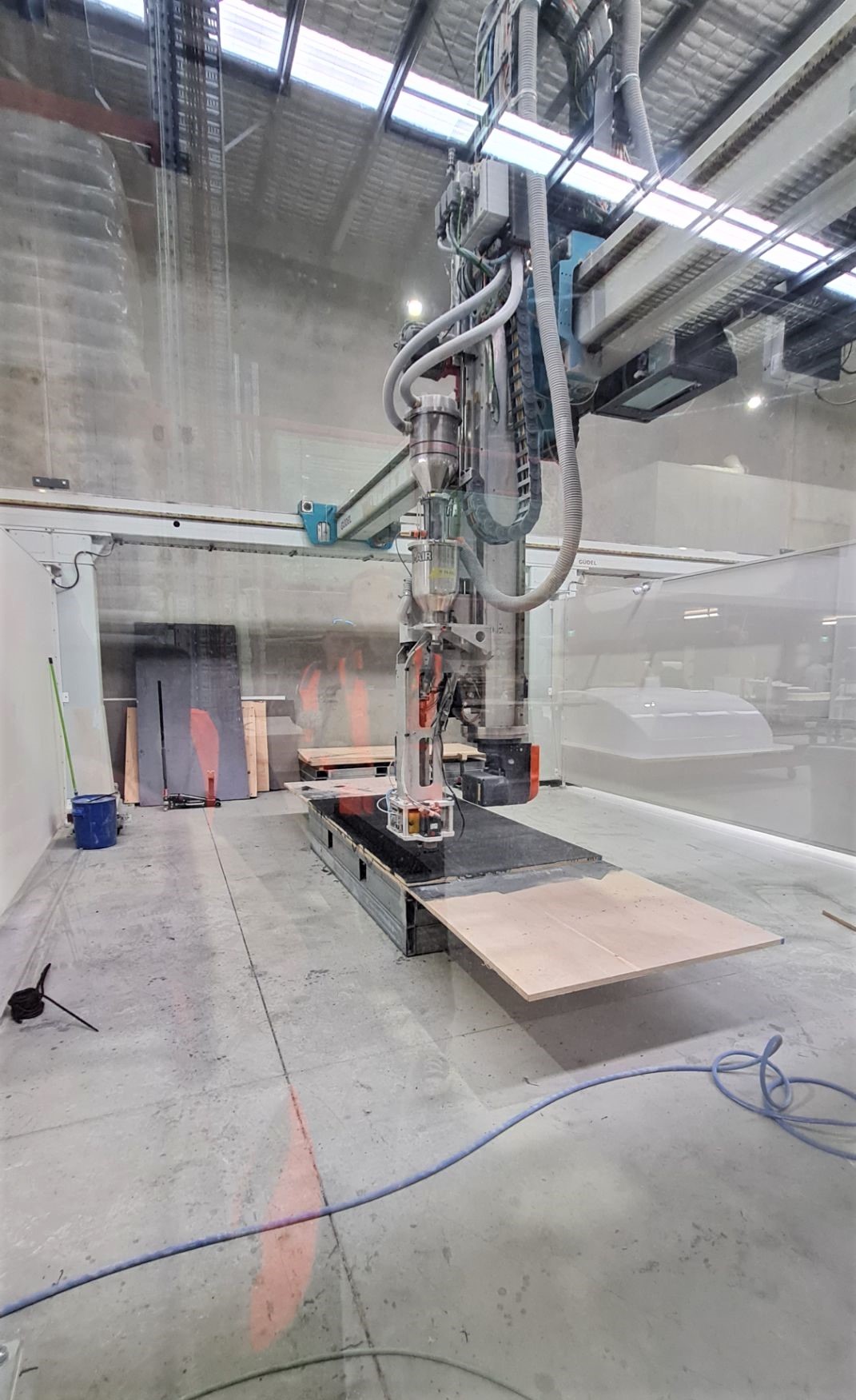 ZoneRV director David Biggar said the grant was a fantastic help for the business.
"We were able to really take the big leaps forward that we wanted to do, thanks to the funding support we received from the Queensland Government," he said.
For September's Queensland Manufacturing Month, Minister for Regional Development and Manufacturing Glenn Butcher paid a visit to ZoneRV to celebrate with the team.
"With a Made in Queensland grant, ZoneRV expanded their operations and created 99 secure jobs for locals. This is what Made in Queensland is all about," he said.
"Made in Queensland gives manufacturers the practical and financial support they need to grow their business and create more good jobs.
"Queensland Manufacturing Month is about highlighting the fantastic local industry we have in our state, an industry that employs 180,000 Queenslanders.
Want more free local news? Follow Sunshine Coast News on Facebook, LinkedIn and Instagram.
"ZoneRV is also part of the Inside Advanced Manufacturing showcase event. This two-week event brings other manufacturers inside the factory to share how advanced manufacturing can modernise and streamline production.
"It's such a fantastic event, now in its fourth year and getting bigger every time."
Mr Biggar said the team really enjoyed being part of Inside Advanced Manufacturing.
"It's building connections with our peers and working collaboratively with other manufacturers to help the entire sector thrive. It's great to be part of something like this," he said.
Applications for Made in Queensland round six will open in October, with the guidelines published on the department's website at the end of the month.
The program has created and retained over 5400 jobs throughout the state and generated more than $100 million in private sector investment over the past five years.
Read More about the Made In Queensland program here.
Local journalists supporting local people. Help keep independent and fair Sunshine Coast news coming by subscribing to our FREE daily news feed. All it requires is your name and email at the bottom of this article.