A number of domestic and family violence victims will be gifted a vital lifeline on the Sunshine Coast.
Technology companies Entag and Moorup have joined forces with Sunshine Coast Council to donate 40 mobile phones to DV Safe Phone, to help domestic and family violence victims access vital communication when in need.
A locally based not-for-profit organisation, DV Safe Phone collects, repurposes and gifts mobile phones to victims of domestic violence.
DV Safe Phone founder Ashton Wood said the mobile phone was often one of the first items to be smashed, monitored or taken during domestic violence, leaving the victims isolated from support.
"Thanks to the generosity of Sunshine Coast Council, Entag and Moorup we will be able to protect another 40 domestic violence survivors, with a phone they can use to keep themselves safe," Mr Wood said.
Sunshine Coast Division 10 Councillor David Law thanked everyone involved in collecting and donating phones to DV Safe Phone.
He said that according to recent Australian Bureau of Statistics data an estimated eight million Australians have experienced physical and/or sexual violence since the age of 15.
"Donating these safe phones is a small way we can support those affected by domestic and family violence," he said.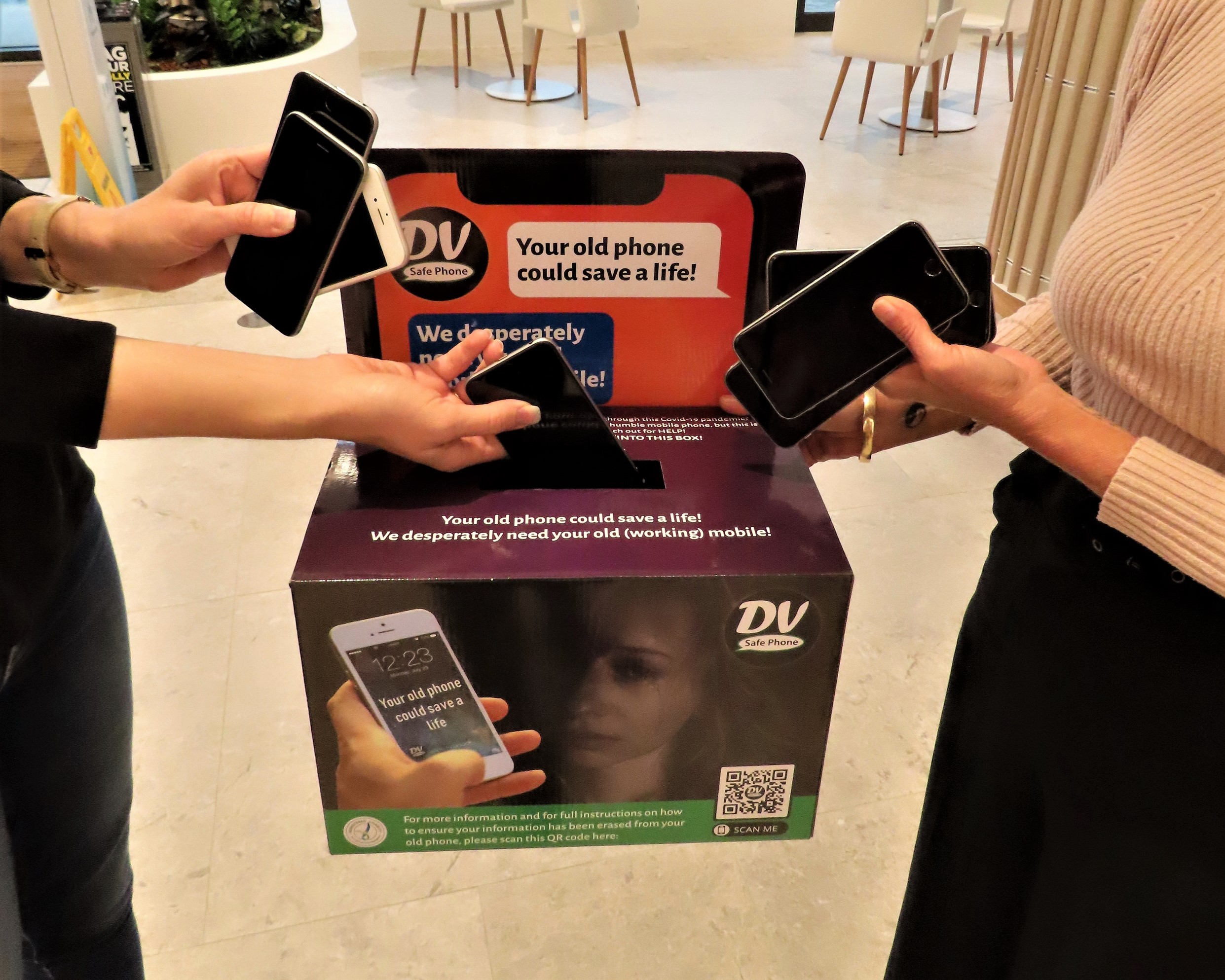 "If you have any spare or unused phones, I encourage you to donate these to DV Safe Phone. These safe phones provide a lifeline to call for help when it is needed most."
Moorup customer success manager Tim Denholm said the company donated a percentage of devices it purchases to those experiencing digital exclusion.
"Moorup supports people experiencing digital exclusion by collecting, securely erasing the data and preparing 5 per cent of used devices they purchase from their customers via a trade-in," he said.
"This ensures they are ready for those in need."
Entag CEO Kris Carver said the organisation was proud to help an important and sadly prevalent issue.
"Being a Sunshine Coast business, it's great to be able to provide support to another Sunshine Coast-based organisation like DV Safe Phone, which not only provides lifeline phones for locals, but also across Australia," Mr Carver said.
DV Safe Phone has donation boxes across the region, including at some council customer service centres and libraries. To find a location click here.
Resources and contacts
In an emergency, call an ambulance or police on 000.
All incidents of violence should be reported to the police. If there is no immediate emergency, you can report DFV to the police by phoning Policelink on 13 14 44 or make a non-urgent report of DFV by submitting an online form.
If you or someone you know is experiencing violence, call 1800 RESPECT on 1800 737 732 or visit 1800 RESPECT for advice and support. This service is open 24 hours and provides confidential advice via phone or webchat.
You can also call DVConnect Womensline on 1800 811 81 and DVConnect Mensline on 1800 600 636.
Visit the Queensland Government website for more information about what you can do about domestic and family violence and to search for support services on the Sunshine Coast or in your local area.
Centacare provides a range of specialist support services for women, children and families impacted by domestic and family violence. For more information phone the Maroochydore office on 5430 9300.
Download the Be there App. This is a domestic violence bystander support app that gives you direct access to tools that empower, educate and support you to help someone who is experiencing domestic or family violence.
For more information about domestic and family violence prevention on the Sunshine Coast click here.
Local journalists supporting local people. Help keep independent and fair Sunshine Coast news coming by subscribing to our FREE daily news feed. All it requires is your name and email at the bottom of this article.