A Noosa high school student and rising Spotify star is taking the world by storm with original music she produces entirely from her bedroom.
Year 11 student Jemzel Costales is making waves in the music world, with one of her latest singles on the music platform being streamed more than 100,000 times.
With melodic dreamscape arrangements, impressive vocals and raw lyrics, the 16-year-old Filipino-Australian producer and alternative artist said her passion for singing and playing instruments stemmed from her heritage.
"I'm Filipino and it's a very musical culture, so I grew up around music and I think I was always bound to love it," she said.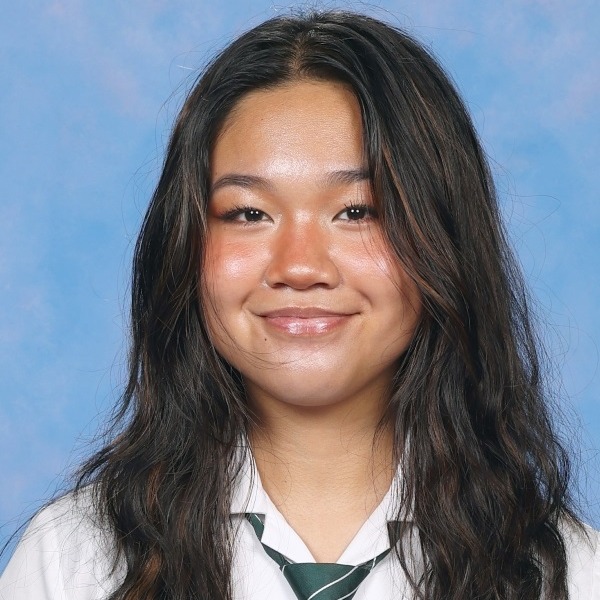 "As a kid, I was on Garage Band on my iPad making beats, but I had no idea that was music production.
"Then around 11, I Googled 'how do people make songs'. I downloaded a program, got started and went from there."
Shortly after her debut single Epiphany was released in June 2022, she entered triple j's Unearthed High and was later crowned that year's Unearthed High Class Shakespeare.
Using transparent songwriting based on personal experiences, thoughts and emotions, Jemzel is now striking a chord with a wider audience, with her music on Spotify reaching just shy of 30,000 monthly listeners.
Her latest Spotify single Tell Nobody has been streamed more than 105,000 times and her YouTube version has just reached 4000 views.
"It's just overwhelming to be honest," she said.
"But the amount of support I'm getting overall just overwhelms me, especially when people bring it up in person – I just stand there and smile because I have no idea what to say. I'm just so happy they are so supportive of what I love doing."
She said the audience interactions with her music began "skyrocketing" after one of her TikTok videos recently went viral.
"The video was just of me lip-syncing to one of my songs while holding a guitar in my backyard, and that video also exploded overnight," she said.
"I went to bed after posting it and I had less than a 1000 followers, so my videos would only get a few thousand views.
"Then I woke up and the numbers were just rising and rising … I think it's at 161,000 views now."
While she's graced the stage numerous times at school, she looks forward to performing live for bigger audiences in the future.
"I'm hoping for something to come up because booking agents have recently reached out to me, which is exciting," she said.
"I love performing live no matter how big or small the audience.
"I just love how it gives you the sense of adrenaline, just the rush of being on stage. It's all nerves and then it all cools down. I just feel like me up there."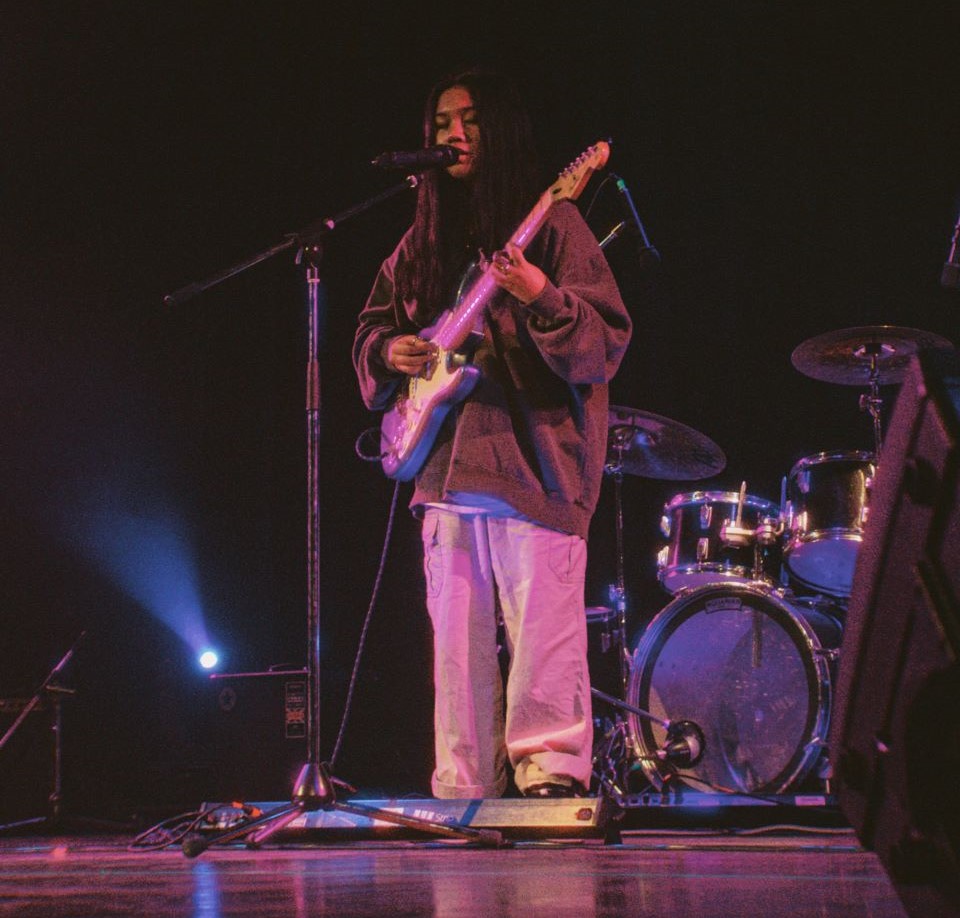 She thanked Noosa District State High School for support given to her musical journey so far.
"It's been absolutely amazing," she said.
"It's great to have that support from the staff, who are trying to give me as many opportunities as possible to help me get my name out there.
"But it's also the students and my friends …  everyone's so supportive.
"In some cases that's really rare … you'll hear stories of other artists and they say that they got made fun of for making music in high school. So I think I'm very privileged to not be experiencing that."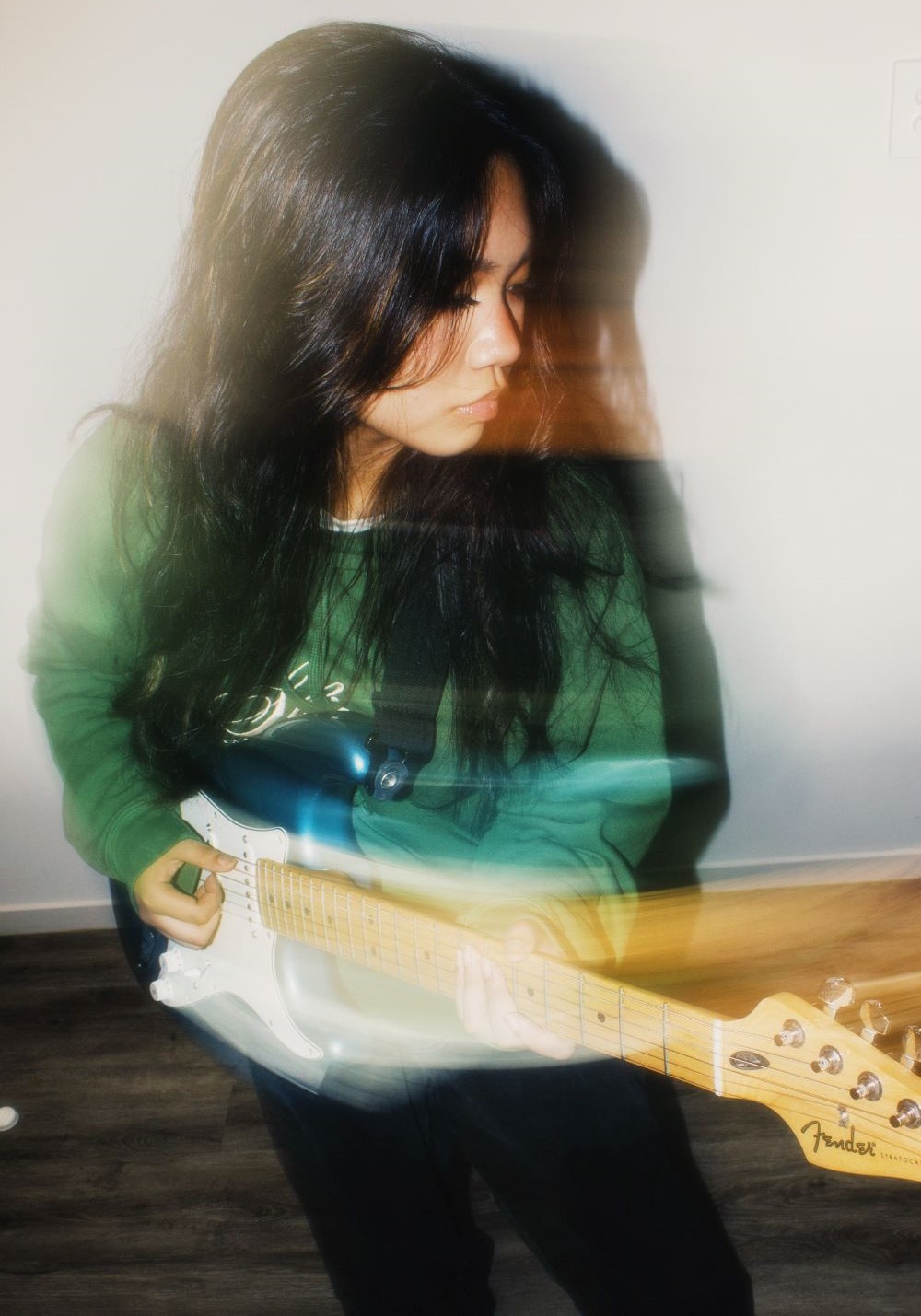 She said she loved music mostly because it was an outlet for creative and emotional expression.
"Especially when it comes to writing, it's not just a way of expressing how I feel, it helps me understand why I feel a certain way," she said.
"I think sometimes it is like therapy … there's just something so different about being able to express how you feel through music."
With an EP (extended play) in the works and hopes to produce an LP (long play) album in the future, Jemzel shared her other musical goal.
"I'm just writing, writing and writing at the moment for the EP," she said.
"But in the long term I just want to be able to do this for a living and I want to be able to do this without falling out of love with it. I want to always love doing it."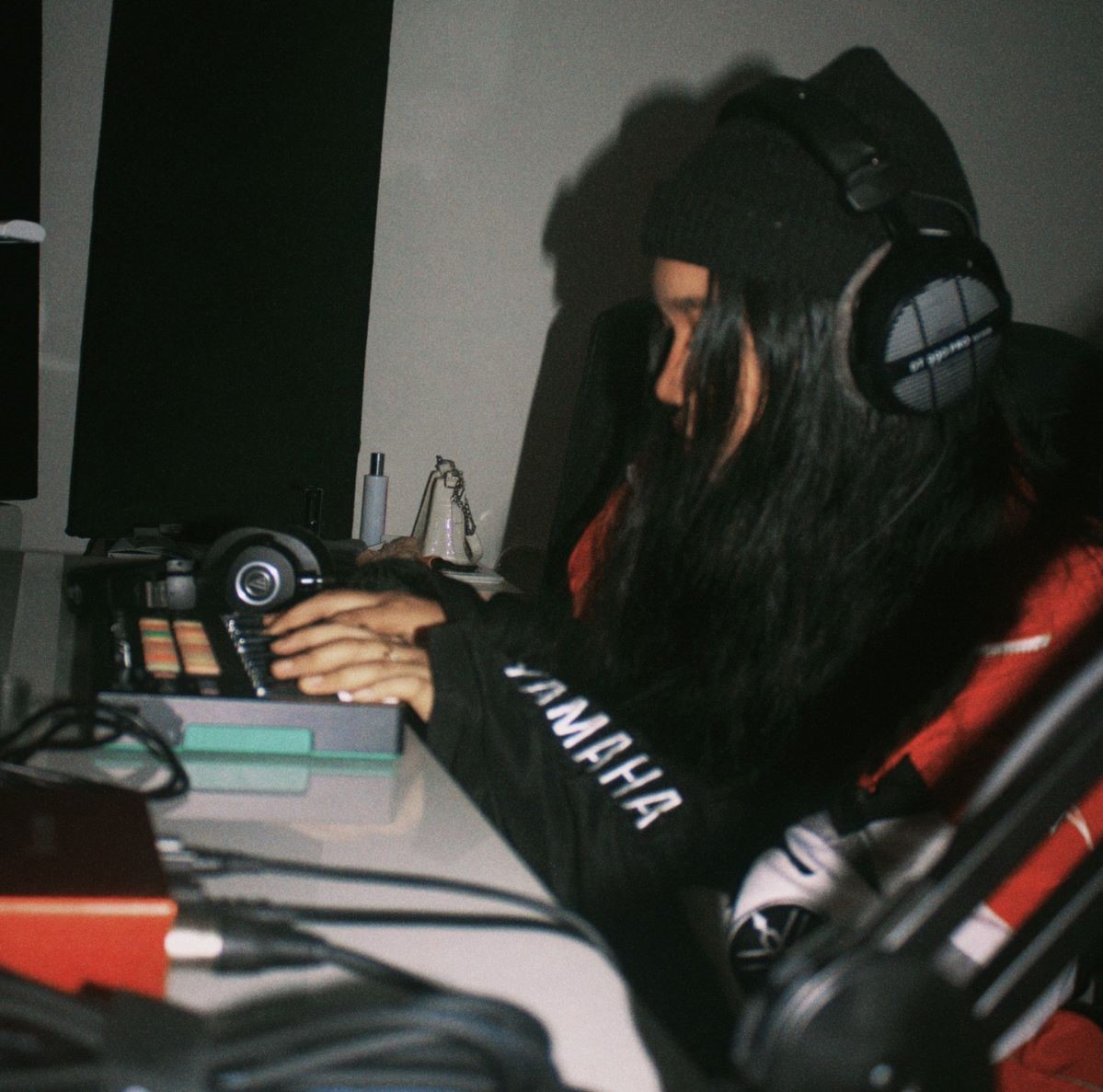 She said it felt amazing to already be making a small income on Spotify for her music.
"I've definitely made a lot more money from actually working a part-time job though," she laughed.
"Thank you to my fans for the support so far. It means so much."
To listen to Jemzel's songs, search for her on Spotify, YouTube and TikTok, or visit jemzel.com.
SUBSCRIBE here now for our FREE news feed, direct to your inbox daily.