The developer behind a proposed waterpark, resort and surf pool has revealed updated plans for the site, including new artist's impressions.
Sanad Capital is pressing forward with its ambitions to build a 25-hectare (62-acre) lifestyle destination and tourist attraction at Glenview.
Last week it submitted a new development application for operational works on the site, and the project is undergoing a detailed design phase.
The project, dubbed '2562 Steve Irwin Way', could be home to one of two surf parks within about 20km of each other.
A surf park at Glass House Mountains by Surf Parks Australia Pty Ltd was approved by Sunshine Coast Council in December 2021. This approval was appealed by Sanad Capital in January last year, but that is set to be rejected after a judge last month indicated he intended to dismiss the appeal.
Sanad Capital said via a press release that it had plans for two lots, "strategically positioned to serve the community needs, accommodation options for tourists, and potential training venues for athletes".
An intricate level of detail for the proposal has been shown in newly released renderings, right down to the species of plants.
Lot 1 would include the Invigorate Family Resort, ACTVENTURE Waterpark and a retail and food and beverage precinct.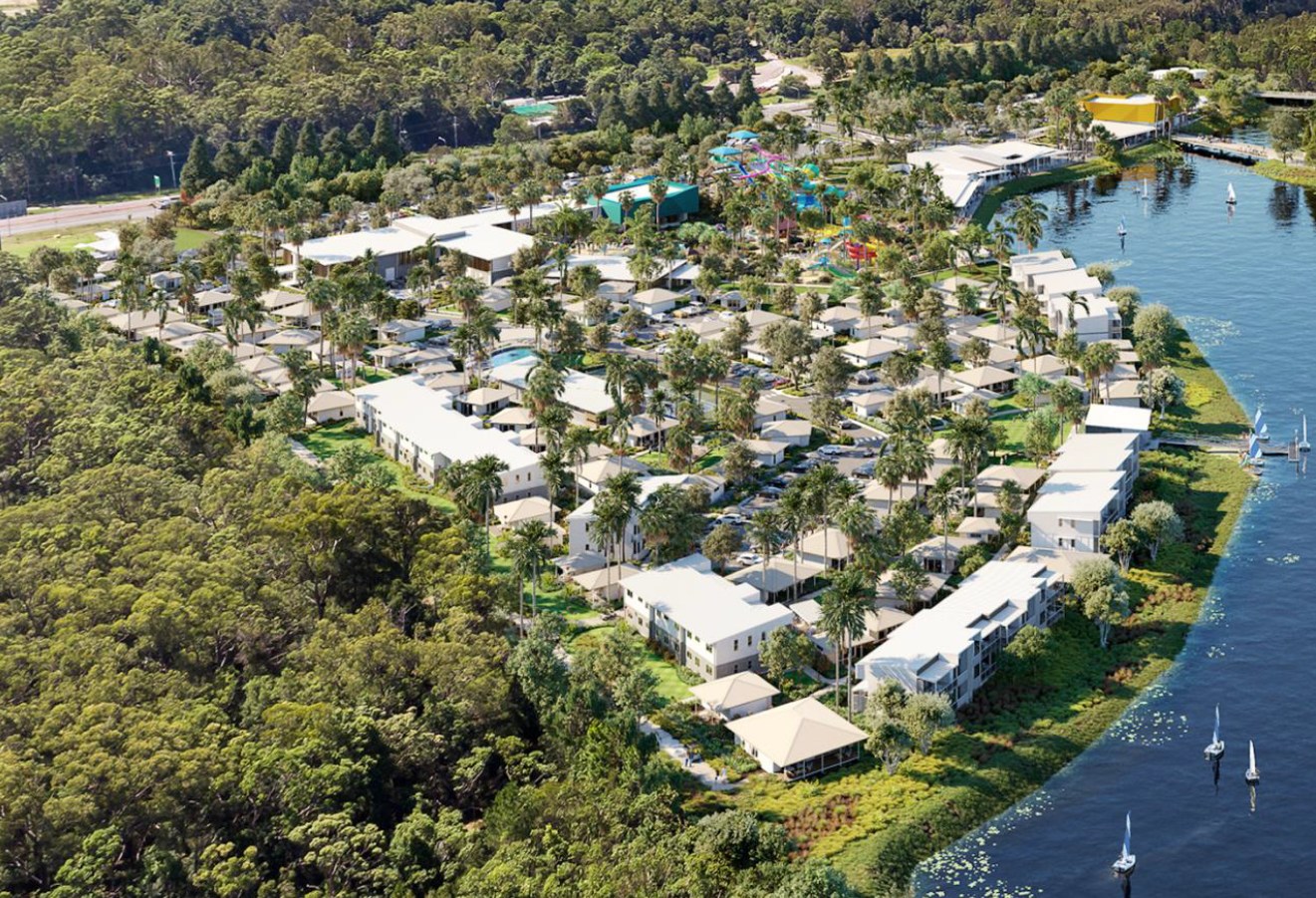 Sanad Capital said the lot had development and operational works approval, and it was progressing through the detailed design phase.
Lot 1 could also feature a boat shed, a sports club with tennis and basketball courts, an outdoor playground, a swimming pool, all-day-dining restaurant and a micro-brewery.
Lot 2 would include 51 two- and three-bedroom lakeside apartments, the 'big brother' ACTVENTURE Waterpark and 23 surf-side apartments overlooking the PerfectSwell Surf Pool.
Sanad said Lot 2 had development approvals and that more operational works plans had been lodged. It was also undergoing a detailed design phase with international partners.
The park would have more than 50 integrated attractions and waterslides, lazy river, swim-up bar, food and beverage kiosks, lockers and seating areas including cabanas and day beds.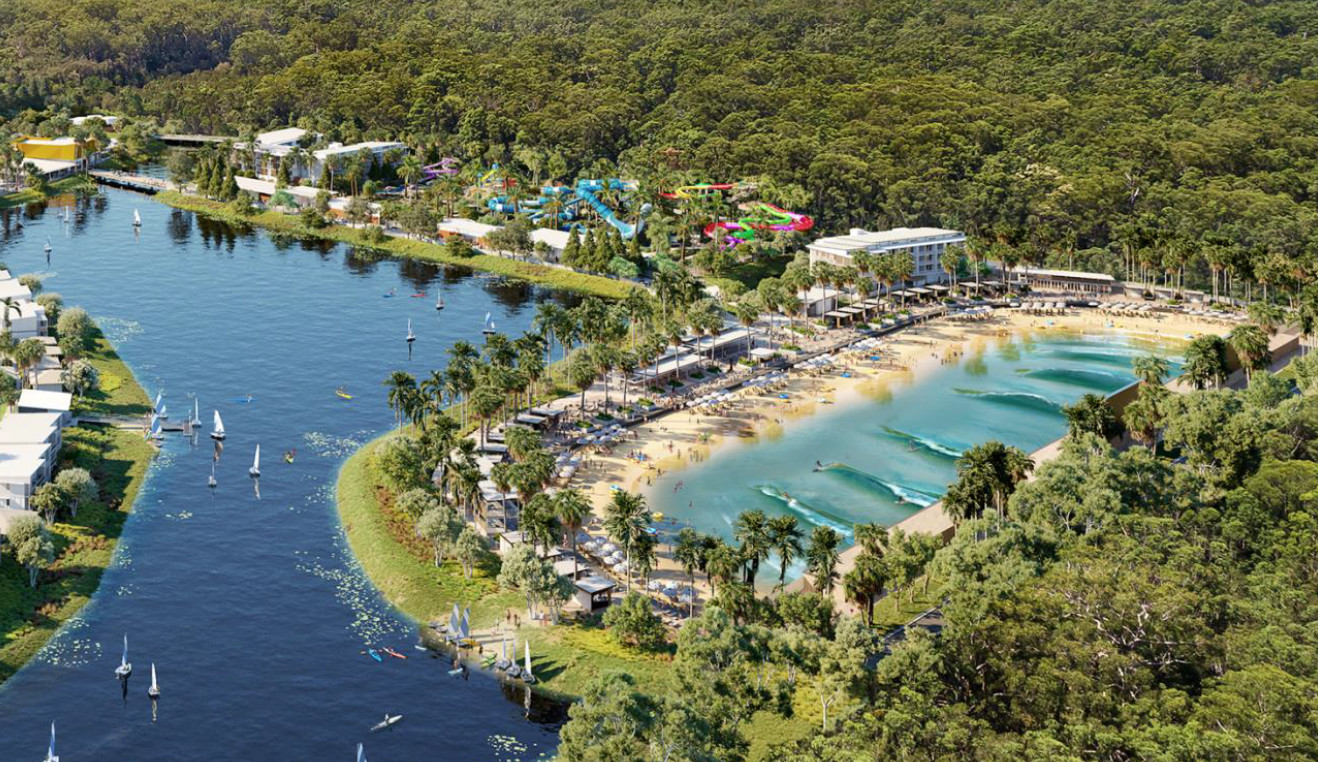 Invigorate Resort, adjacent to the ACTVENTURE Waterpark, is a planned 4-star integrated facility featuring 160 self-contained family-friendly eco villas.
The resort is set to offer a range of accommodation options, farm-to-table experiences, wellness facilities, an open-air cinema, an x-sports club, indoor gaming arcade, swimming pools and various outdoor activities.
It would also boast the PerfectSwell Surf Pool, which is lauded as the longest of its kind.
Developed with partners American Wave Machines, the surf pool technology would replicate various types of waves, providing surfers with a realistic and controlled environment.
Sanad Capital's Bradley Sutherland said plans were progressing and he looked forward to the resort and surf pool becoming a reality.
"These projects signify a major step forward in our commitment with Sunshine Coast Council and the State Government to delivering world-class developments that will enhance the region's appeal and provide unforgettable experiences for visitors and residents alike," he said.
"We are committed to the long-term development of the project and are now in the position to share our vision that accompanies our exciting news."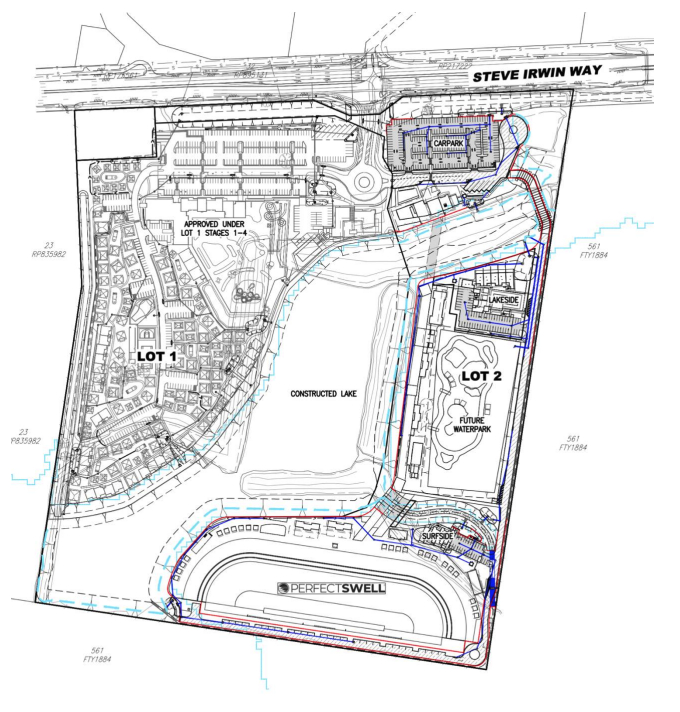 Regarding the appeal by Sanad Capital of the approval for the other surf park, judge Glen Cash said in late April that "in due course the appeal will be dismissed, and the development application will be approved".
He said Surf Park Australia's proposal "will not detract from the scenic amenity or landscape values of the area". He also said the area's "planning scheme encourages appropriate tourist development, such as the proposed".
He said "the matter will be listed for review at a time convenient to the parties for the purpose of making final orders", which has been set down for June 9.
Surf Parks Australia CEO Craig Morrison was contacted by Sunshine Coast News but is yet to comment.
Meanwhile, a proposal to build a wave pool at Coolum has been scrapped.
There were ambitions for a surf ranch, backed by World Surf League, but it is no longer being pursued.
Sunshine Coast News was told by WSL that it "won't be providing comments on this".
Subscribe to our FREE daily news feed. All it requires is your name and email at the bottom of this article.