A Sunshine Coast engineer has cooked up an eco-friendly initiative that has developed a strong following in the kitchen.
Mark J. Henry founded local company Solidteknics, in 2014, to tackle issues around non-stick cookware.
The company has since become a leading Australian manufacturer for professional and serious home cooks.
Solidteknics produces wrought iron and ferritic non-nickel stainless steel cookware in its Sydney factory.
The iron pots and pans come pre-seasoned with natural rice bran oil. The seasoning creates a non-toxic and ever-evolving non-stick surface.
They come with a centuries-long guarantee.
Solidteknics cookware is wrought from single pieces of Australian iron or stainless steel, meaning there are no rivets, screws or joins and they have no synthetic, toxic coatings.
Mark, a mechanical engineer and keen cook, spent two decades of research and development, before founding the company.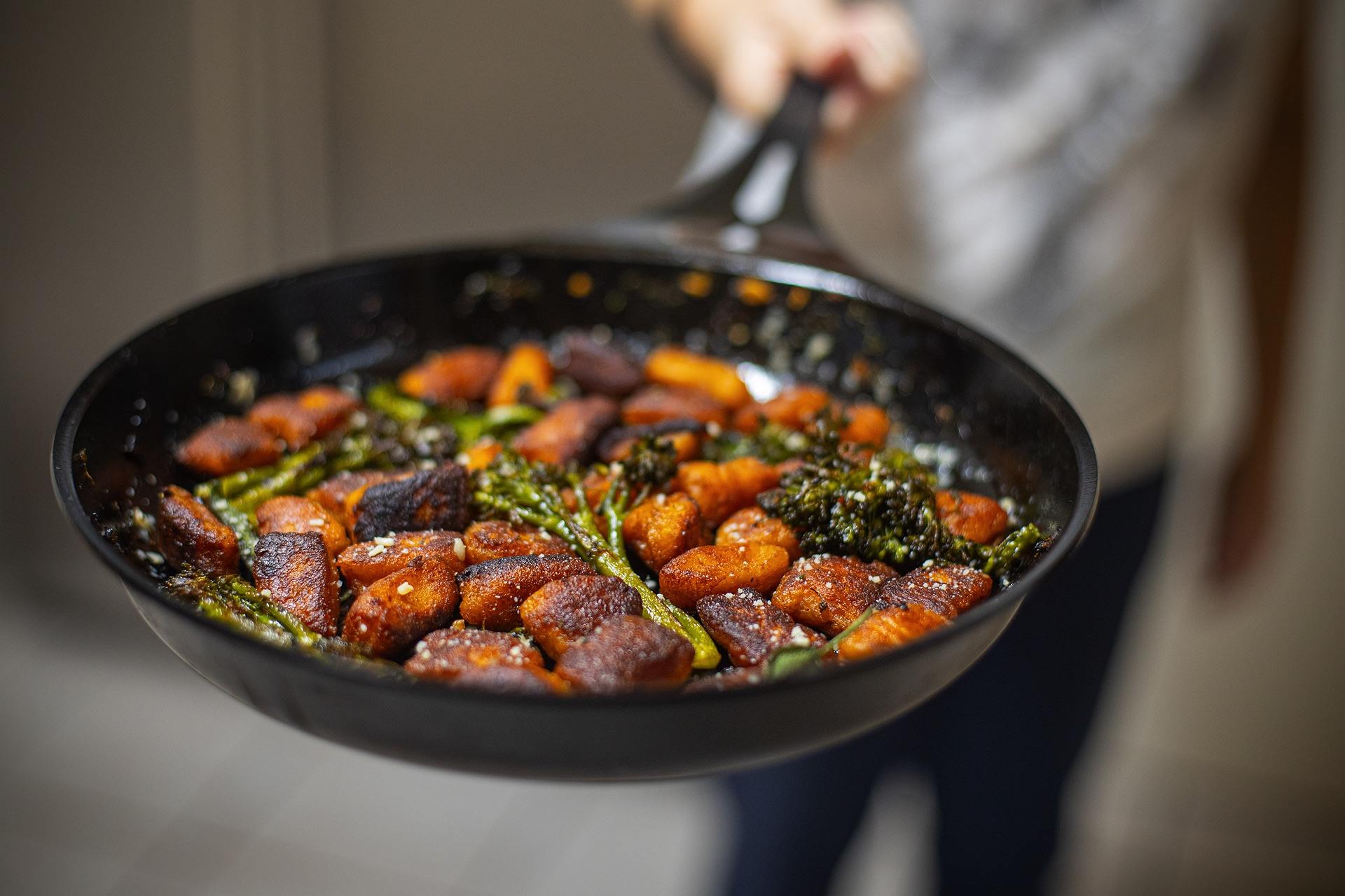 "We are the antithesis of the cheap pots and pans you can find everywhere from the supermarket to big box stores," he said.
"Those things are almost treated as disposable. You're lucky if you get a couple of years out of them.
"Roughly 1.2 million of them end up in landfill here every year. They're all imported and they'll still be there in two hundred years."
He said that was just one of the issues.
"There's no excuse now for imported, disposable nonstick."
"Our cookware builds up a natural non-stick surface over time and it can be renewed again and again with a bit of oil and heat, for many generations to come.
"It's important to remember though, our obsession with having pans that are 100 per cent non-stick is to the detriment of flavour and texture.
"By using correct oil and fat ratios, and the right level of heat, you can stop food from sticking but also get that delicious crispy browning that so many dishes depend on."
He said it was important to produce cookware on home soil.
"Manufacturing in Australia was absolutely non-negotiable for us."
"It's not just because we want to create local jobs, although that is super important, it's that we want to control every aspect of the manufacturing process, and also provide efficient and personalised customer support."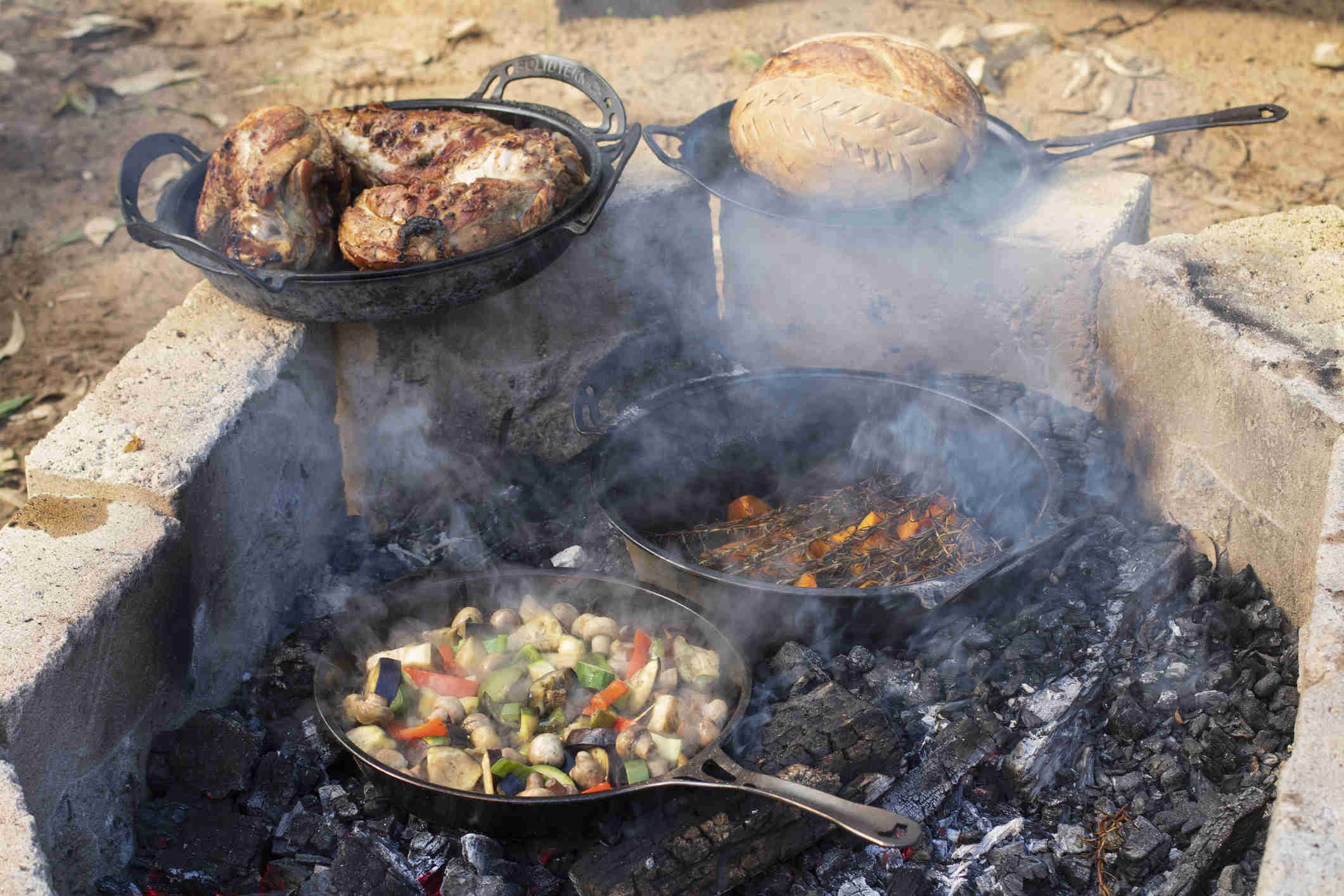 In a press release, Solidteknics said their products had developed a cult-like following amongst serious home cooks, with some owners declaring themselves "obsessed". The company's closed Facebook group has more than 14,000 followers.
Solidteknics was also featured in campaign for Australian Made Week, fronted by MasterChef winner and food writer Adam Liaw.
Help keep independent and fair Sunshine Coast news coming by subscribing to our free daily news feed. All it requires is your name and email. See SUBSCRIBE at the top of this article.
Solidteknics launches each season's new range via Kickstarter, ensuring every new product has a viable customer base before manufacturing begins.
The latest is a range of eight lightweight, pre-seasoned iron pans, starting from $79, which is under production.
Mark said a loyal customer base gave him confidence that Solidteknics' pans would be passed down from generation to generation, just as they're designed to be.
"They grow with you, develop their own character and patina," he said.
"They become the workhorses of your kitchen
"And they'll outlive us all.
"You need to physically wear through them, and our best guess, as mechanical engineers, is 500 to 1000 years of life and love in each pan."
For more information, see Solidteknics or specialty cookware stores across Australia.