When the bright lights of the big city beckon, the challenge to find the right accommodation can be daunting at the best of times.
Imagine my reaction, then, when my return flight from Sydney was bumped during the recent school holiday airport chaos and I found myself with an extra night I hadn't planned on.
Some desperate website searches, hurried emails and phone calls later, I had secured a bed for that second night in an area of the city I'd never explored before.
Despite being in different price brackets (budget and luxury), my two rooms for the weekend couldn't be faulted for location and comfort.
Both overdelivered on expectations, opening my eyes to options for booking future escapes in the NSW capital.
ROOM WITH A VIEW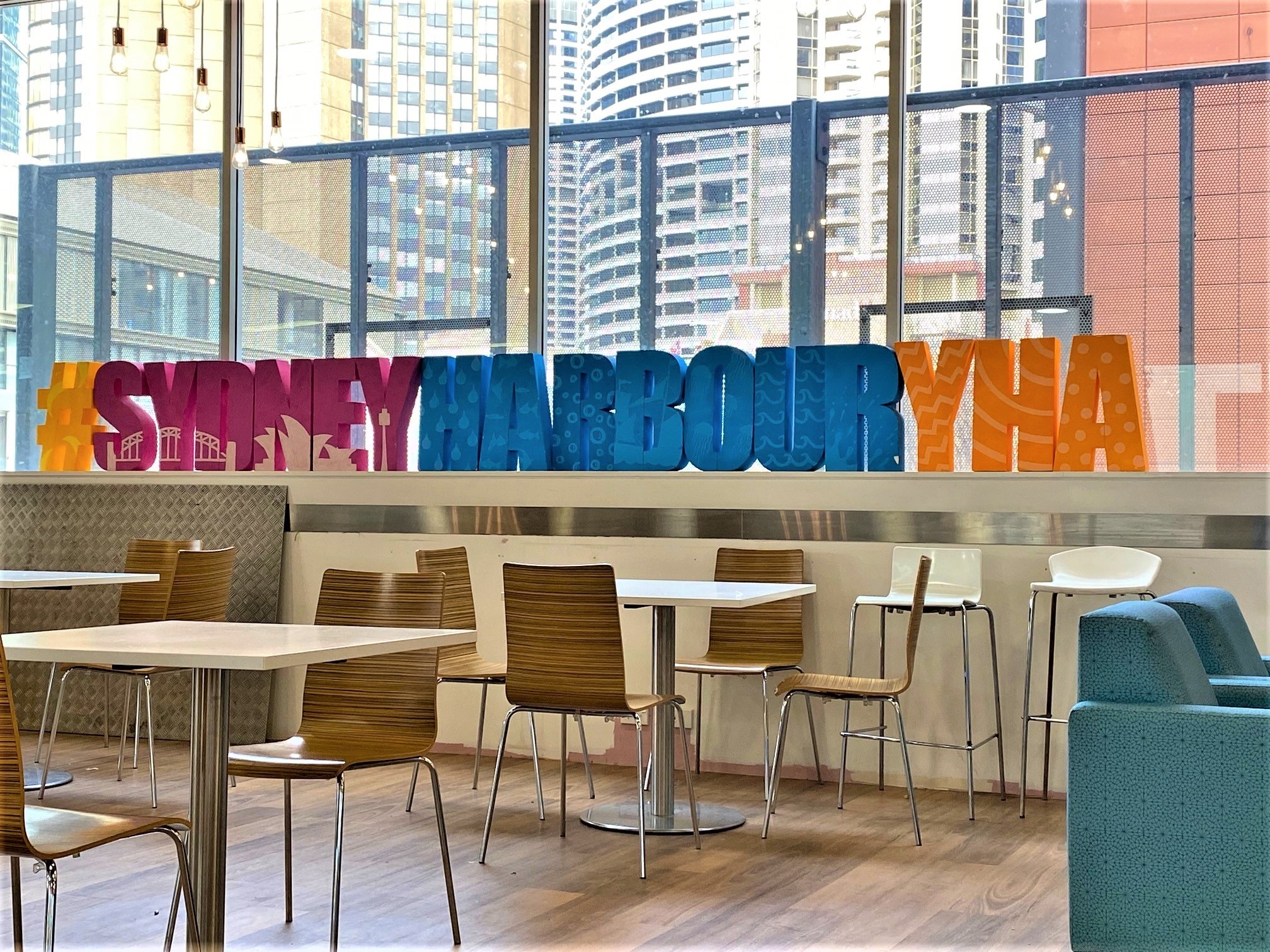 The Rocks is my go-to place to stay in Sydney.
I revel in the historic maze of "hidden" narrow stairways and shortcuts, uneven cobblestoned laneways, leafy corners and tucked-away sandstone courtyards and basements offering some of Sydney's most amazing bar and dining experiences.
Once a rough area to be avoided as the domain of sailors, prostitutes and seedy criminals, The Rocks is alive with boisterous voices in rooftop bars and pets and their owners enjoying long, lazy brunches.
SCROLL DOWN FOR MORE PHOTOS
It's the place to chat with local artists and artisans about the stories behind their gallery pieces, and to taste-test gourmet treats at colourful weekend markets.
A 25-minute, 10km train trip from Sydney Domestic Airport to Wynyard Station and a flat, 10-minute walk straight up York Street into Cumberland Street brings me to my digs for that first night in the Rocks: Sydney Harbour YHA.
It is one of 49 Youth Hostels Association properties in Australia providing low-cost, quality short-stay accommodation.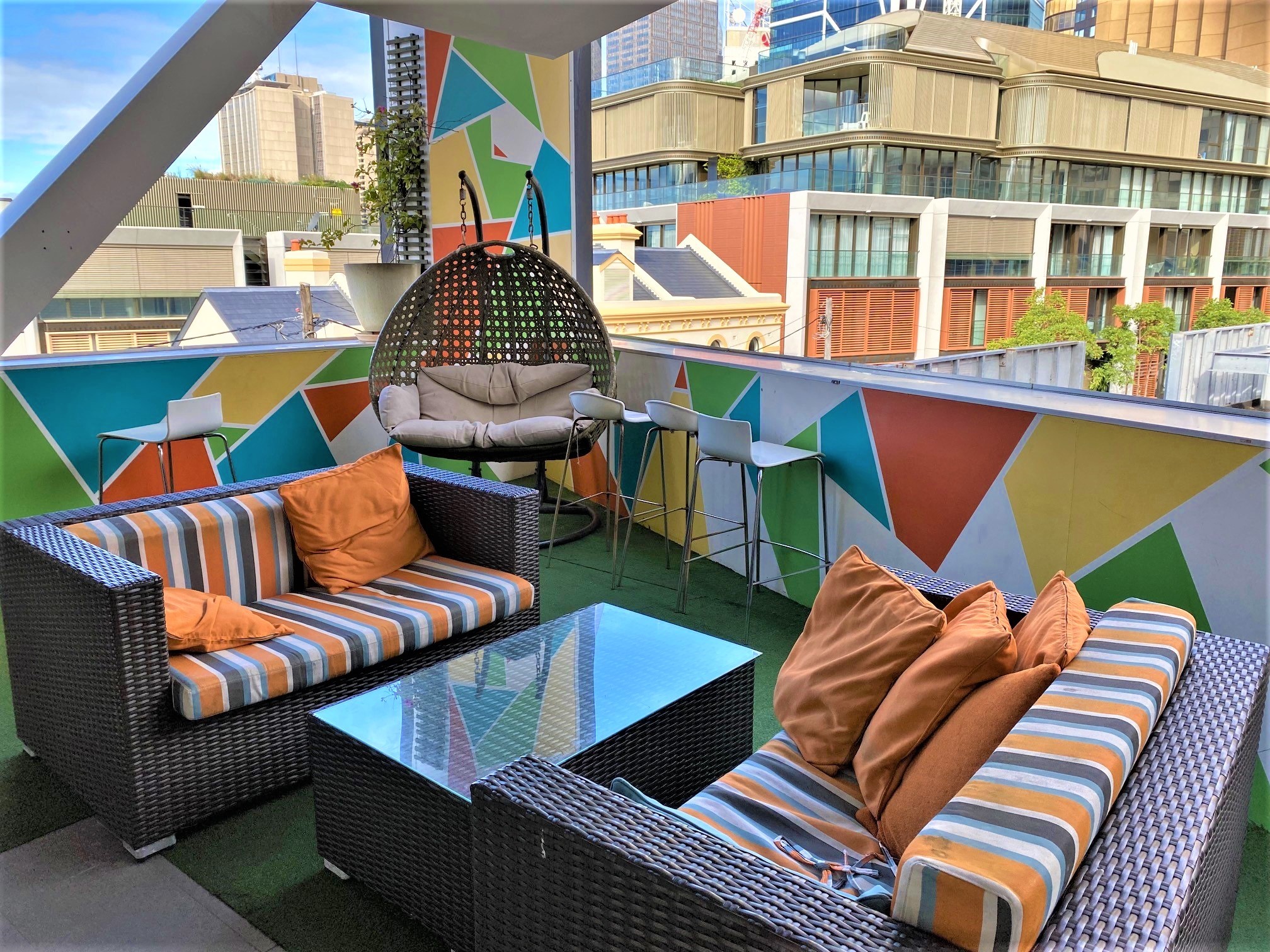 You don't have to be a YHA member to book but membership brings discounts and other benefits – especially handy if you're travelling extensively.
The global youth hostel movement began in the German countryside more than 100 years ago, and the first YHA hostel in Australia opened in 1939 in Warrandyte, Victoria.
It wasn't long before anyone with a sense of adventure not only had the bush and the great outdoors at their fingertips through the hostels network, but the city as well.
And, as part of that "sense of adventure", every youth hostel guest had to complete daily chores – from stripping beds, sweeping and mopping to polishing or scrubbing – as part and parcel of a night's stay … and you didn't get your membership card back until you did!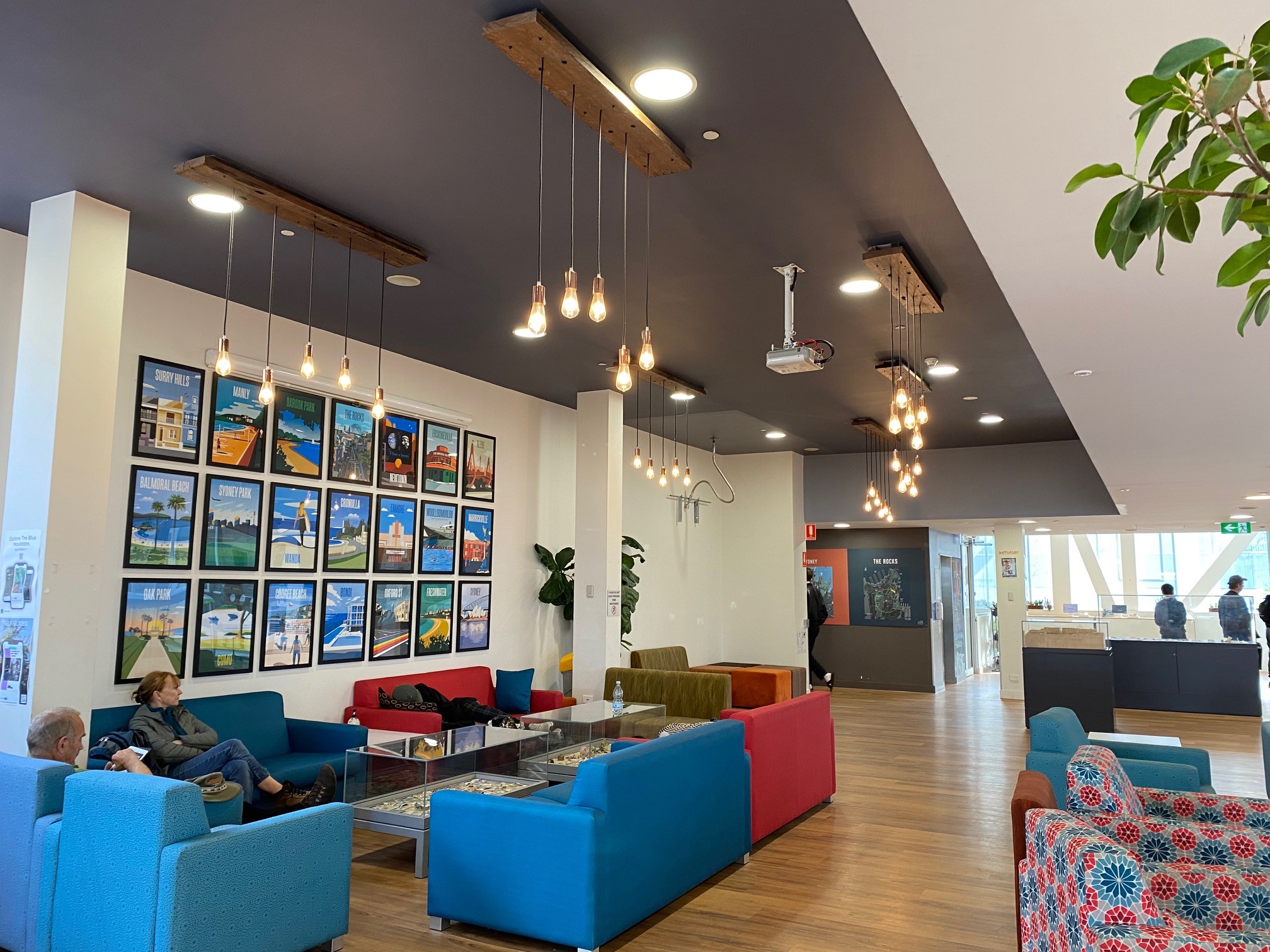 But today's YHA establishments are SO different.
The chores are long gone – although the YHA culture, such as leaving the kitchen better than found and sharing leftovers with other guests, is still encouraged.
The hostels compete with "cheap and cheerful" three-star hotels in attracting not only the budget-conscious youth in dormitories but also the discerning young at heart in private and premium rooms with ensuites.
As a very mature-aged traveller, I can finally say I've stayed in a youth hostel.
Not just any youth hostel. The award-winning Sydney Harbour YHA must surely be considered the flagship in Australia.
It welcomes a jovial mini-United Nations of couples, singles, friends and families, judging by the number of languages and accents filling the open-plan kitchen, dining room, lounge and reception at various times throughout my stay.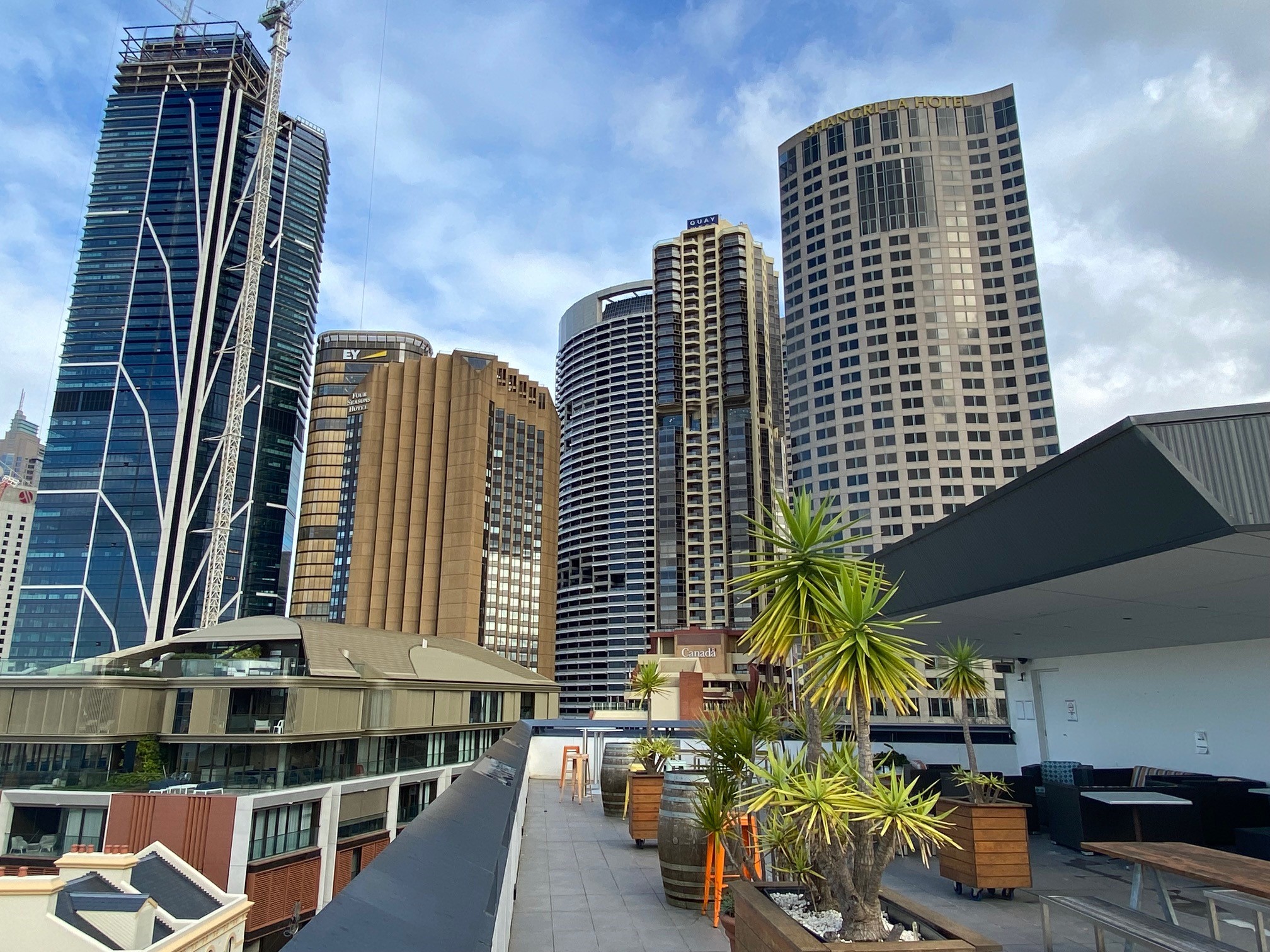 This is the only hostel in the city that has views of the harbour, Harbour Bridge and Opera House from the Level 3 Rooftop Terrace and many of the co-living and private double/twin rooms.
But the modern facilities (free and fast Wi-Fi, fully-equipped kitchen and rooftop dining and barbecue) also offer visitors a true heritage experience, built above archaeological remnants of colonial Sydney.
The Big Dig Archaeological Education Centre is actually part of the Sydney Harbour YHA.
Although no longer an active excavation site, the extent of the investigations is evident from the moment you walk through the glass doors and take the lift to the first floor-reception area.
The size of "the dig" becomes apparent when looking down through the building's "cavity", surrounded by three floors of rooms.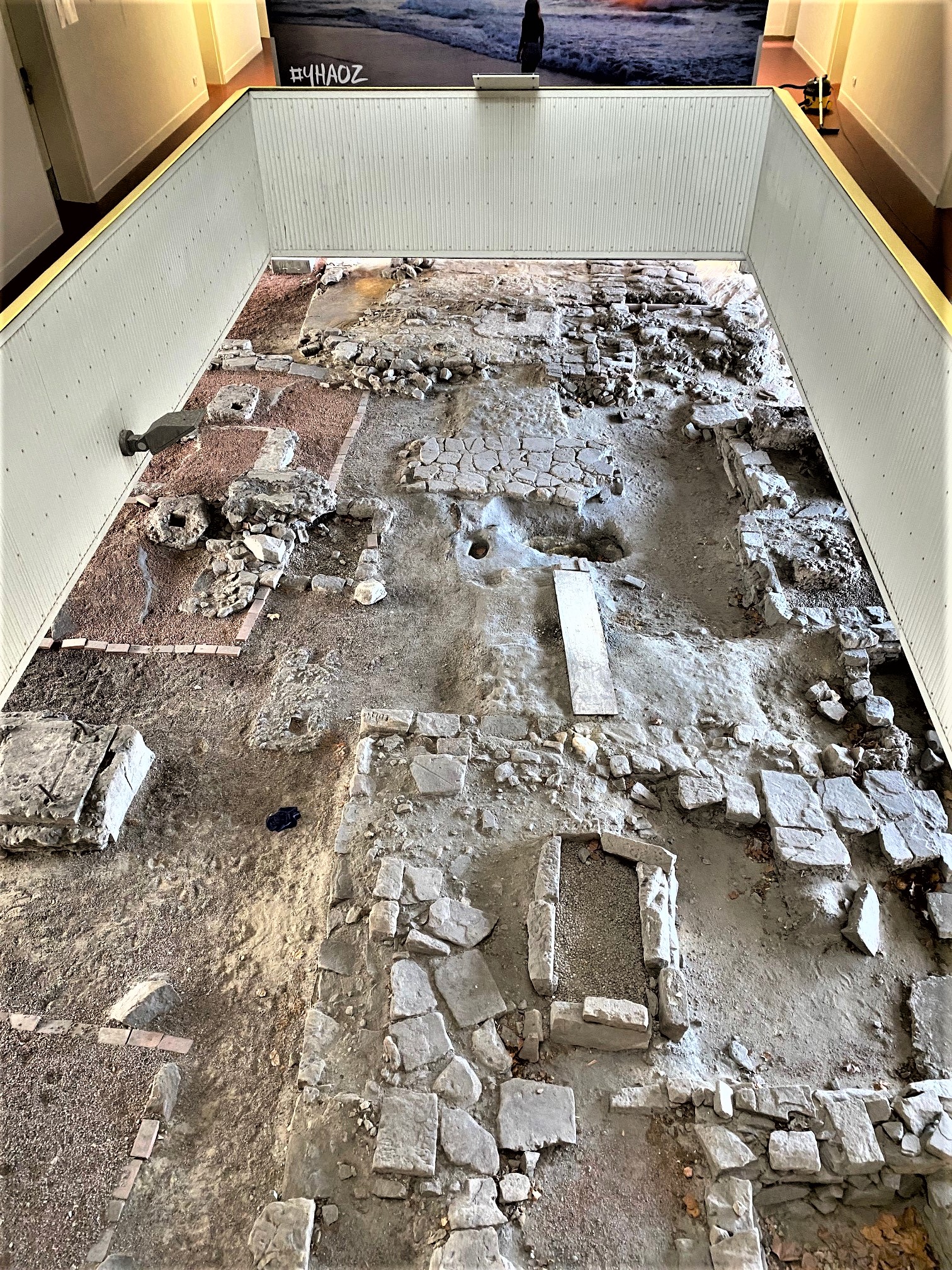 Glass display cases in the reception and lounge areas show some of the pottery remnants and household relics uncovered from the colony's settlement after the First Fleet arrived in 1788.
I arrive early for my exploration of the hostel, finding a quiet spot in the lounge area and taking advantage of the free Wi-Fi.
Then, from the seamless 2pm check-in to the key drop-off box at check-out, the stay is a delight that ticks all the boxes: Fast, working lifts. Friendly, helpful staff. Clean facilities. Hot water on demand in the shower. Quiet. In-room tea and coffee. On-site café. Self-contained kitchen and dining facilities. Chill-out areas. TV Room. Organised tours. Taxi rank and public transport nearby.
The jewel in the crown is the dreamy view – from Sydney Harbour Bridge and the Opera House to Circular Quay and beyond.
Fancy waking up to that? And I do – just in time to see the sun framing the outline of the tallest Opera House sail in a golden glow.
And being right in the heart of the action allows me to take advantage of an early morning walk before the crowds descend.
I savour the colonial architecture and peacefulness.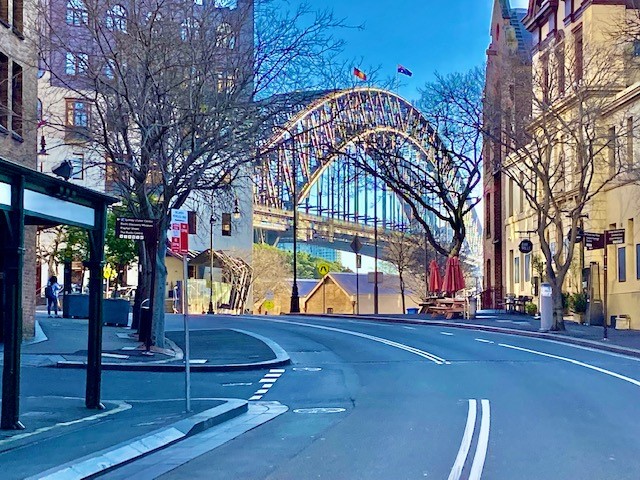 Then I sit with my coffee and croissant in La Renaissance Cafe – the only patisserie in the southern hemisphere to be admitted to Relais Desserts, recognising the world's best pastry chefs.
I watch the passing parade of commuters on their way to work, ferries plying the waters of Circular Quay, and trucks and tradie utes stopping, starting and manoeuvring the paved streets.
The rest of the day is mine – to stroll a small harbourside section of the epic 80km Bondi to Manly Walk (from The Squires Landing pub through Campbell's Cove to the Hickson Road Reserve) and acquaint myself with the repurposed Campbell's Stores where I have a luncheon at the Level 2 Watersedge Restaurant.
This is the Sydney I've come to know and love.
At the time of going to print, a two-night stay in a twin/double ensuite room at Sydney Harbour YHA for the weekend of August 19-21 through the website was from $227.50 per night.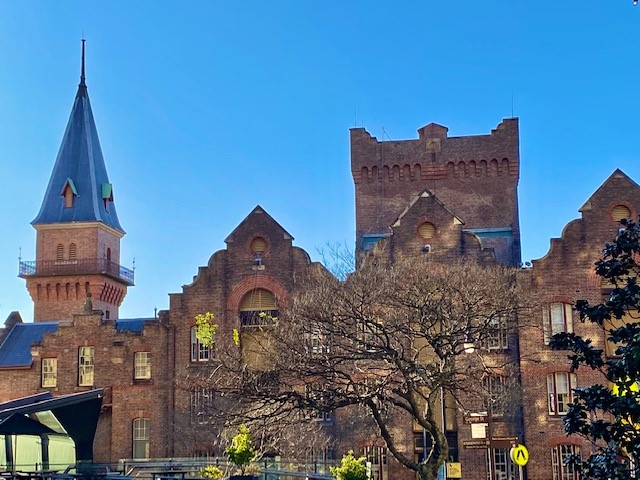 THE POINT OF LUXURY
A quick walk through town after a long lunch and 10-minute Uber ride has me stepping into the pages of a glossy décor magazine.
Potts Point is only 2km from the CBD, and an intriguing character-filled enclave that sits on a ridge east of Woolloomooloo, west of Elizabeth Bay and Rushcutters Bay and north of Darlinghurst.
The community is an eclectic mix of old and new money, upwardly mobile professionals and bohemian types.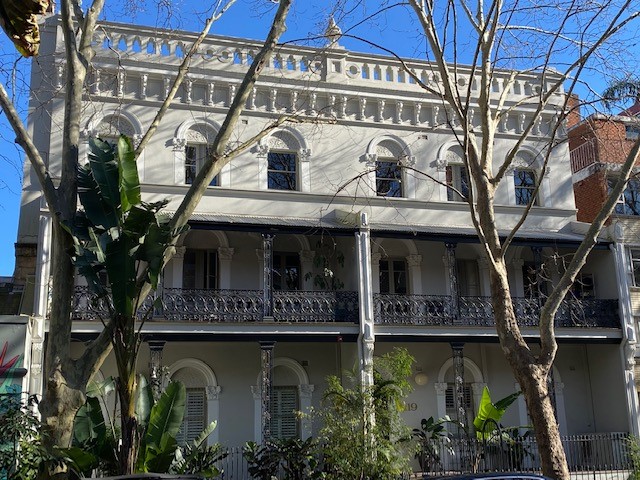 As one of Sydney's oldest urban centres, Potts Point's history stretches to the early days of the colony, and still boasts much-admired 19th century terrace houses with verandas of ornate filigree latticework in wrought iron.
High-rise apartments that began emerging between World War I and II are reminiscent of London and Paris, with elegant facades and foyers featuring fancy leadlight cut-outs above grand solid-timber doors, art deco-style pendant lights and shiny gold-plated name plaques.
The deciduous London plane trees, planted in the 1920s-'30s, provide a pretty canopy over Victoria Street and into Manning, Tusculum and Macleay streets.
Stylish boutiques and funky vintage shops abound, taking pride in the art of window dressing.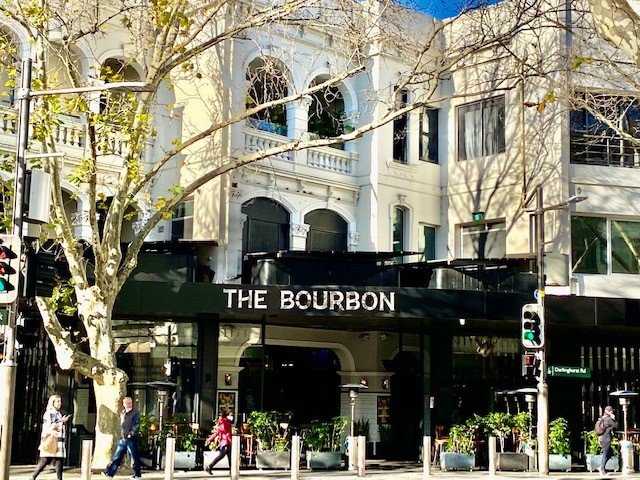 Hotspot The Bourbon Hotel is still known by its original name – The Bourbon and Beefsteak: a legendary 1960s-vintage establishment many long-time locals remember as the haunt of some of Sydney's more colourful identities.
Along with the surrounding Kings Cross/Potts Point area, it, too, has become much more gentrified in recent times, furnished in timeless old-world charm.
So, instead of being torn down for yet another apartment redevelopment, The Bourbon powers on with the help of affable staff, a bistro serving mighty pub meals, big-screen sport, live music, craft beers and an extensive cocktail menu.
Respected restaurants and bars such as The Butler, Chaco Bar, Dear Saint Élouise, The Apollo, Fratelli Paradiso, Yellow and Bistro Rex are at home here.
And only a short walk away is Spicers Potts Point – a breath of fresh air in chic boutique accommodation.
The success of Brisbane's Balfour Hotel in New Farm led Spicers Hotels and Retreats founder Jude Turner to seek to open a similar property in Sydney.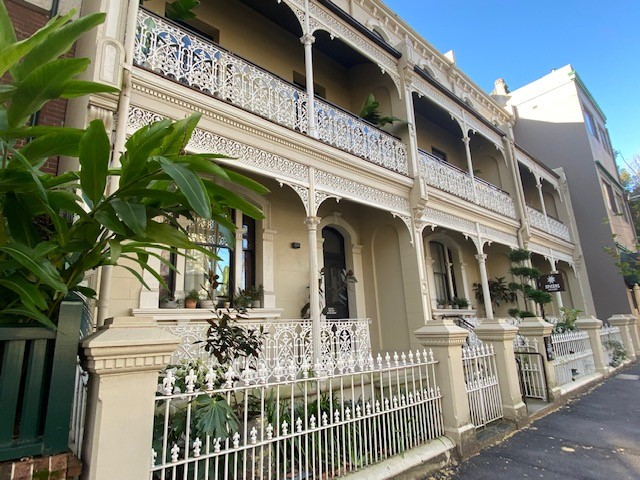 She bought two terrace houses that had previously operated as lodges before adding the third neighbouring terrace.
Although a difficult task, given the inconsistently configured interiors, the Heritage-Listed art-deco buildings were opened up to suit the Spicers style and movement of guests and staff and given a fresh, contemporary feel.
Much effort has been put into the retreat being a "favourite home away from home" –from the sumptuous bedding in the 16 elegant rooms and four spacious suites to the tastefully furnished and decorated public areas.
On arrival, I can't help darting around corners and peaking into all the nooks and crannies of the ground floor.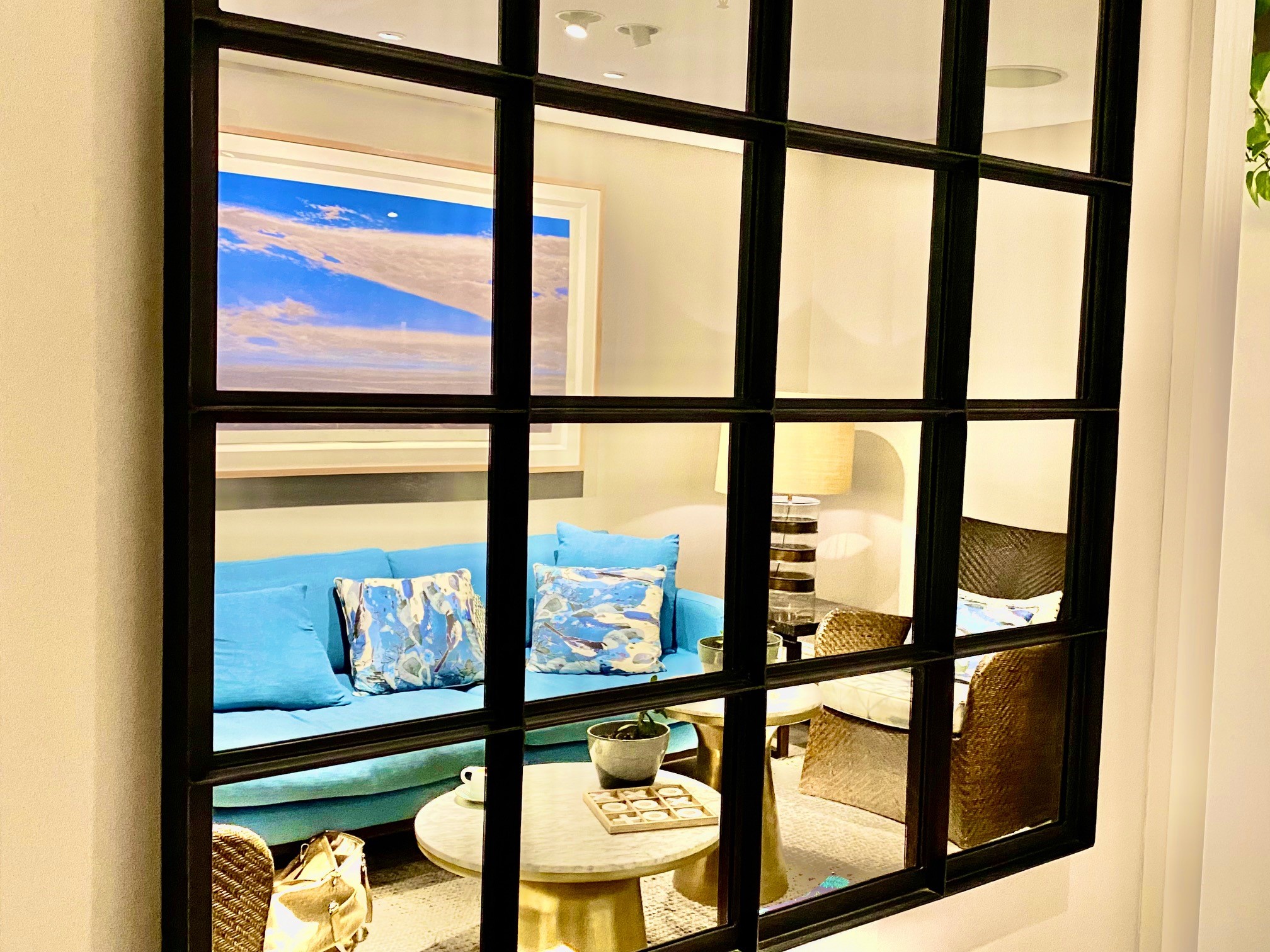 The heritage appeal of long hallways, classic staircases, marble fireplaces and timber floorboards marries with the vibrant colours of the comfortable, modern lounge and bright breakfast dining area with its hanging baskets and "skylights".
Double-hung windows between adjoining rooms create connection.
Many of the eye-catching artworks are water-inspired paintings by local contemporary artists Martine Emdur and Keith Burt, designed to "bring Sydney Harbour up to Potts Point".
But the personalised service is what takes Spicers to a whole new level in the luxury bracket.
Staff seem able to pre-empt our every whim. They are only too happy to carry our bags, organise a meeting room, ensure we have transportation, answer our many questions, make a much-needed coffee, help us find "the honesty fridge" for a pre-dinner drink, and allow us to take a breath from the busyness beyond the front doors.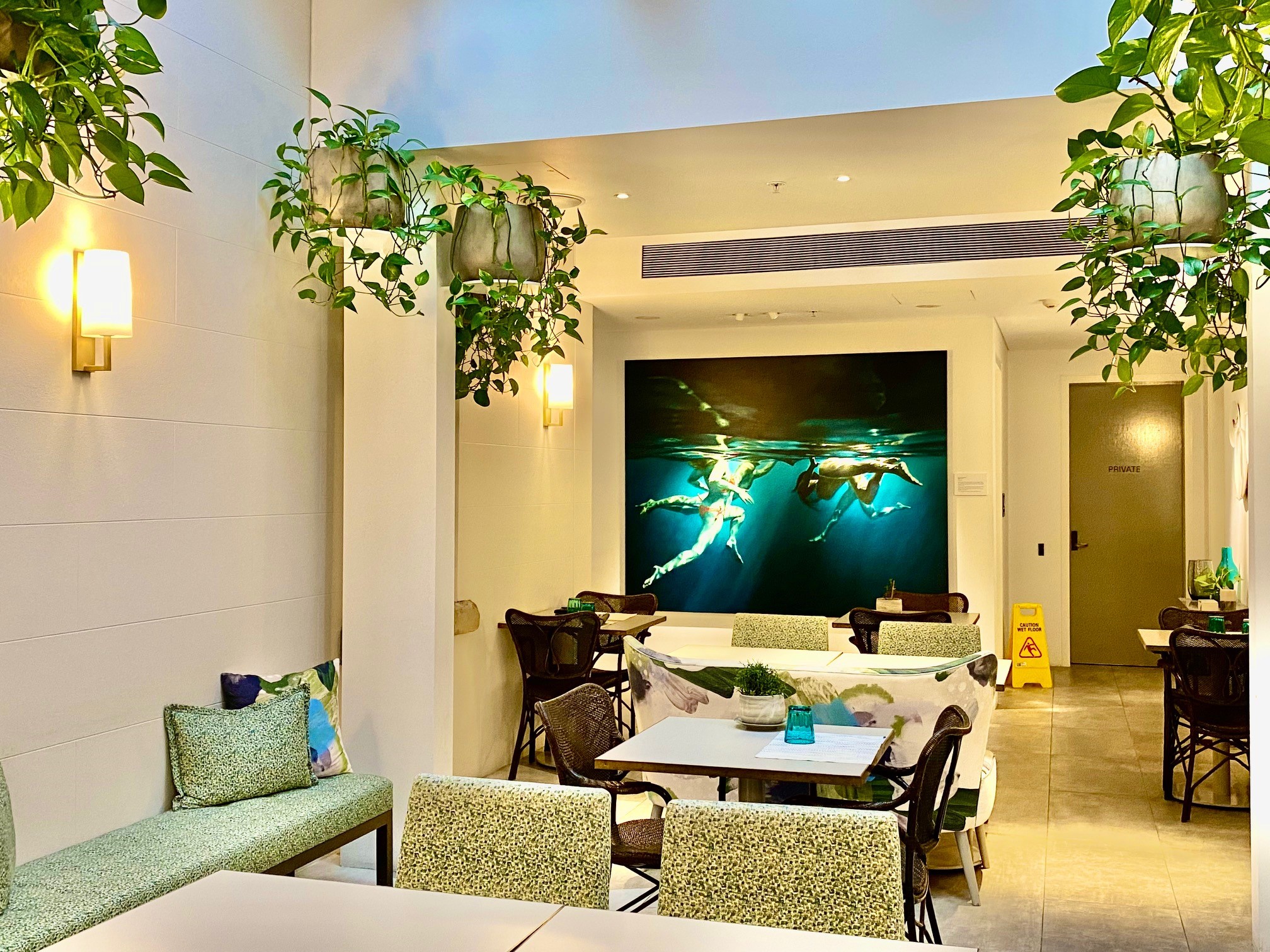 The next day, after weeks of rain, Saturday morning brunch brings out what seems like the whole population into the sunshine at local markets and alfresco cafes.
In Llankelly Place's dining and coffee precinct, The Little Italian Place's homemade Spanakopita (spinach and feta pie), served with a small salad for brunch, is a great way to start the day.
Across the pavers, Glider Garden Asian Bar and Restaurant specialises in Asian fusion (I recommend the grilled salmon on a Penang curry with vegetables).
And on nearby Macleay Street, restaurant Acqua E Farina warms the cockles with authentic Italian fare – from fresh burrata and heirloom tomatoes to pumpkin ravioli or linguini crab and lobster bisque.
If only for a day, I feel like one of the well-heeled locals.
At the time of going to print, a two-night Essential Getaway stay in a King Room at Spicers Potts Point for the weekend of August 19-21 through the website was $444 per night.
The writer was a guest of YHA and Spicers Hotels and Retreats.
THE ROCKS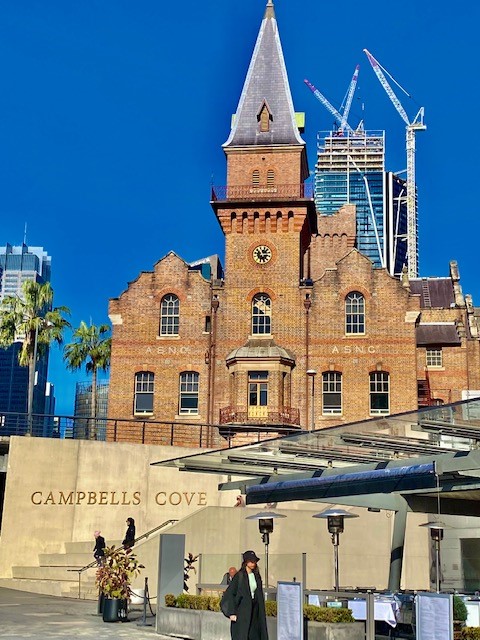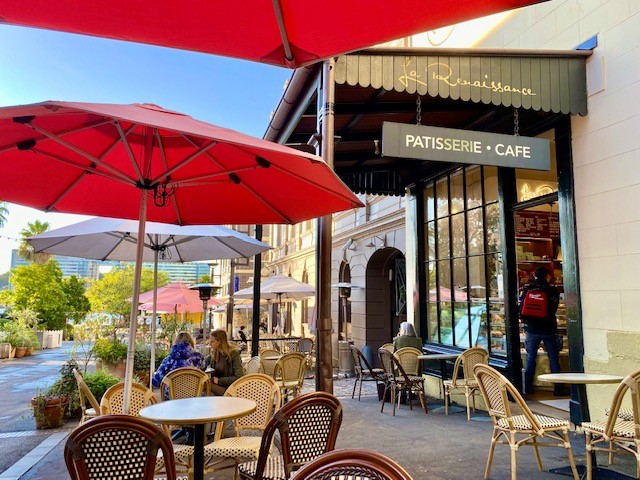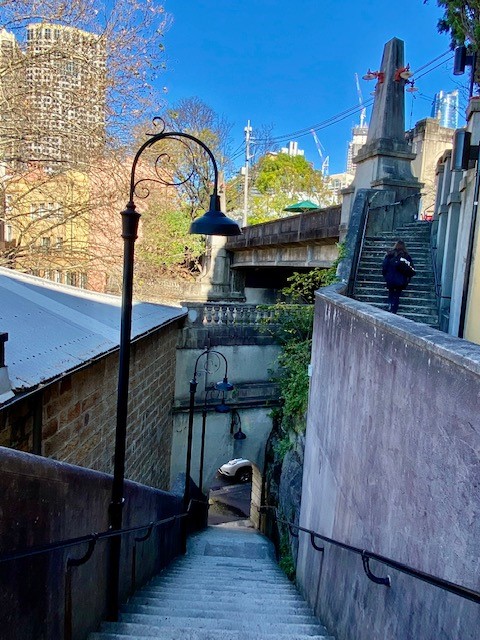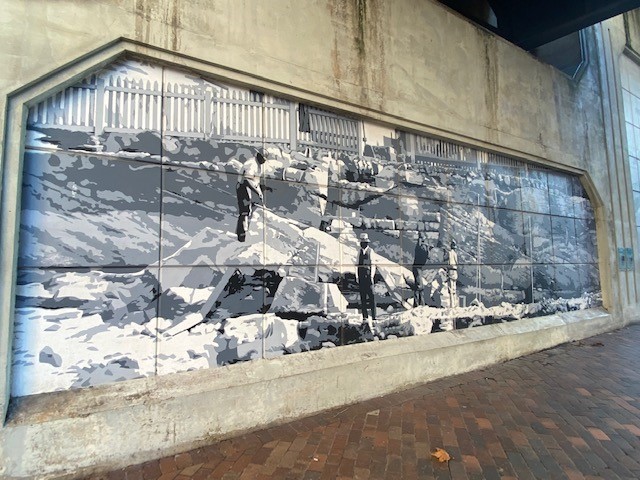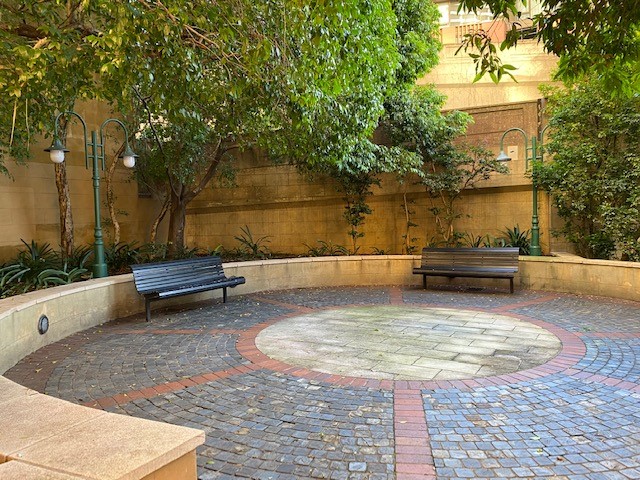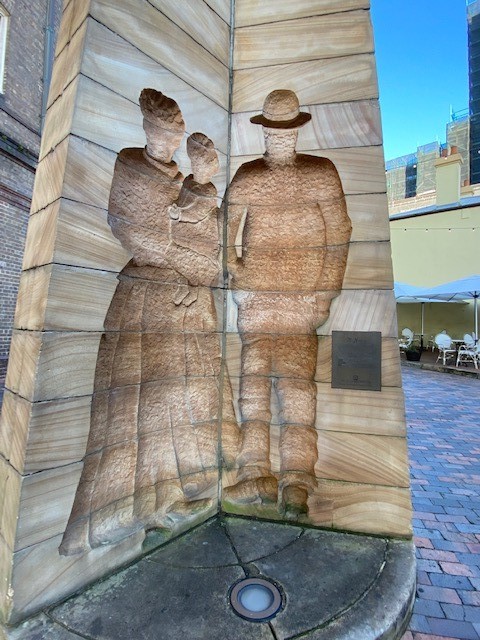 POTTS POINT