The human impact of the Sunshine Coast's housing crisis has been quantified for the first time, revealing how many renters have been displaced.
Market intelligence specialist Mal Cayley, from Direct Collective, has crunched the numbers to show how drastic and real the region's housing emergency is.
His analysis reveals 14,000 people have now been displaced from rental properties due to a critical undersupply.
It comes as Mr Cayley prepares to launch a community initiative to drive urgent and long-term solutions to the Coast's homelessness problem.
In the past couple of years there have been many heartbreaking stories of people unable to find rental homes because of the high cost and lack of supply.
But homelessness agencies have been unable to get a true handle on the actual number of people affected.
Working through the 2021 ABS census data, Mr Cayley said the rental undersupply on the Coast could be as much as 5,500 homes at the time of the 2021 census.
That dire shortage was the equivalent to five suburbs or half the size of North Lakes.
But in the 12 months since census night, the undersupply of rental properties could have ballooned to as many as 7,500 homes.
That equated to 14,000 displaced from the rental market, but potentially as high as 18,000.
Between the 2016 and 2021 census, the Coast's net population surged by 48,174 people.
"It's huge and it's scary," Mr Cayley told SCN.
"The other scary factor is that if we didn't have a rental crisis today, it's likely we would in the next five to 10 years. But we're starting with one of the worst crises in the country.
"We are in the infancy of … the wave of people who want to come here."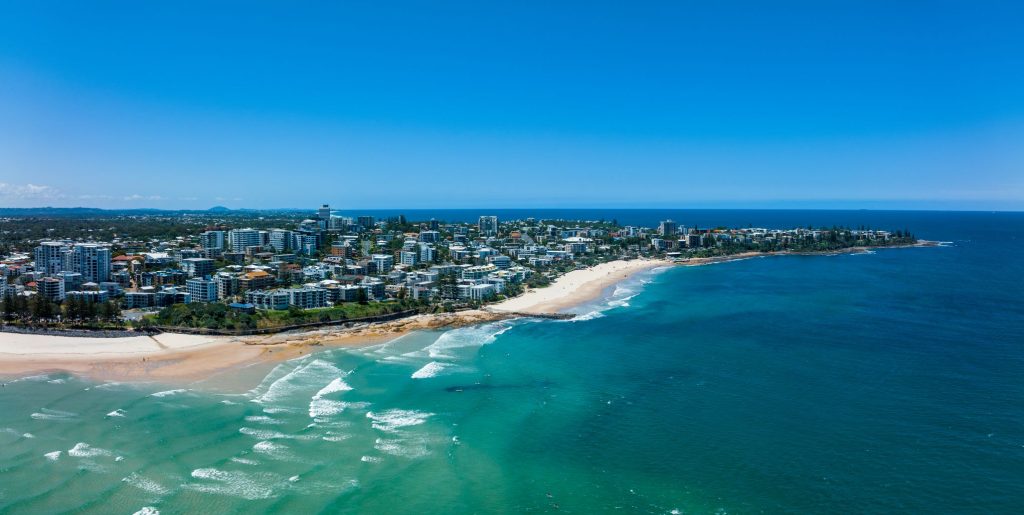 The current rental squeeze has been fuelled by many investors selling rental properties to capitalise on the red-hot market, and these being snapped up by owner-occupiers.
Sunshine Coast News also has previously reported that those with no kids, no pets and cash to burn after selling their homes for big money, are pushing others out to win "rental Lotto". Some are offering $100 a week over the advertised rent, or paying a year up-front.
Median rents for a three-bedroom house in the April-June quarter were $560 in Caloundra (pictured below), $630 in Maroochydore and $850 in Noosa and waiting lists are huge.
Mr Cayley has been warning for the past 10 years about a looming housing shortage caused by a lack of new stock being built and the skyrocketing population.
But he said there was "no joy" in being vindicated by the numbers.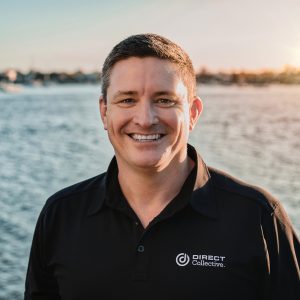 Instead, Mr Cayley is planning to launch an initiative with the purpose of "getting people off the streets and into homes".
Called the H.E.U.S Initiative (pronounced 'House') – a Home for Everyone Under the Sun, the movement would involve all levels of government and community and campaign for decisions that could help end the homelessness crisis.
Mr Cayley said at the moment there was no unified voice on the issue and people were "we're running around in circles not knowing what to do".
"I want everyone in the community to be a part of it," he said.
Mr Cayley said the biggest problem contributing to the housing shortage was a lack of supply.
Between the 2016 and 2021 ABS censuses, the Coast lost 3478 properties from rentals to owner-occupiers.
Mr Cayley said the hot housing market had contributed to more investors selling their properties for high returns.
But the properties were being bought by owner-occupiers, in particular Generation X which was flush with money (with many earning more than $2000/week).
While around two-thirds of homes for sale were investment properties, Mr Cayley said only half were coming back in as investments.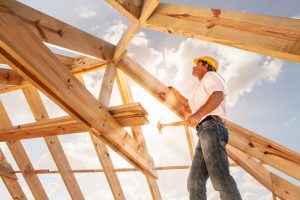 Mr Cayley said a key solution was to meet the demand with more supply, but even that would barely make an impact because of how far behind the Coast was.
"We need a dramatic and pivotal change and to fast-track supply," he said.
"Even if we built 4000 homes in the next 12 months we would still have a growing undersupply of properties and rental properties — it will still take 5 to 10 years to get equilibrium," he said.
"The solution is start doing everything we can to increase supply.
"But it needs a detailed immediate and long-term plan that includes all governments and community and we are building to that now."
However, Mr Cayley's push for more housing and higher density may prove controversial in a region known for its vocal anti-development groups.
Emeritus Professor Peter Spearritt, from the University of Queensland, has previously pointed out the risk of losing the Coast's character with higher-density living.
Mr Cayley said part of his new initiative would be to drive greater awareness about the problem so the Coast could work together for solutions.