In January, a "washover" at Bribie Island chiseled a tiny channel and then, well, this happened!
In just six months, Mother Nature has created a magnificent opening opposite Golden Beach.
The State Government's Principal Coastal Scientist, Sel Sultmann, has been monitoring the changes through satellite imagery and on-ground surveys.
A Department of Environment and Science spokesperson told Sunshine Coast News that Mr Sultmann had reported the new entrance had stabilised at about 750m wide.
It also featured a deep channel about 170m wide, with shallow sand banks flanking the channel.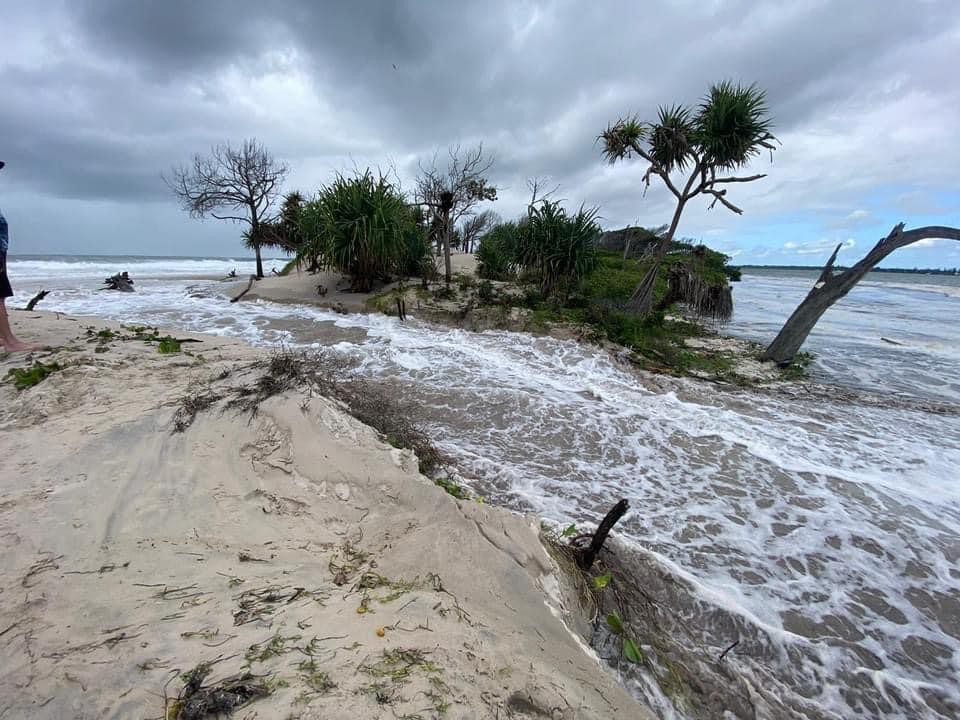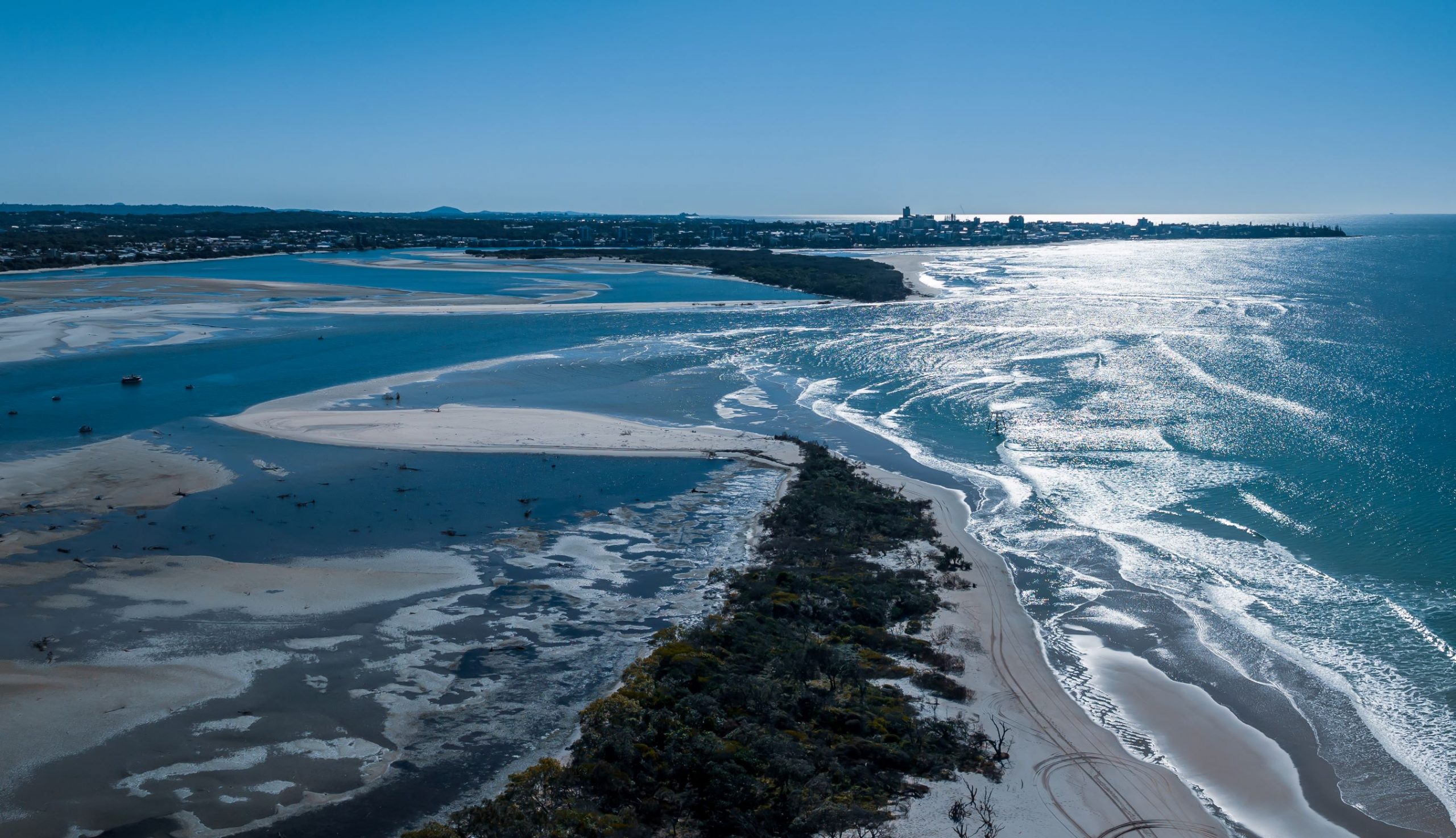 "Erosion of the eastern coast south of the entrance appears to have halted. Erosion of the coast north of the entrance appears to be continuing slowly," the DES spokesperson said.
"The eroded sand is moving south into the entrance of the Pumicestone Passage, where it is being deposited.
"The Bribie Island coastline is subject to strong winds, currents and waves. The department is aware of other areas south of the new entrance and is monitoring changes.
"These sites are vulnerable to wave washovers during storms but are considered at low risk of a breakthrough.
"This is because erosion resistant mangrove mud layers underly the dunes and  there are wide shallow areas west of the island, which means over-washed sand is captured in behind the island."
Aerial photographer Brendan Smith, of SkyShots Photography, has documented the rapid transformation for SCN.
The natural wonder has created a brand new isle, now included in charts as Bribie Island North, and reshaped one of the region's major waterways.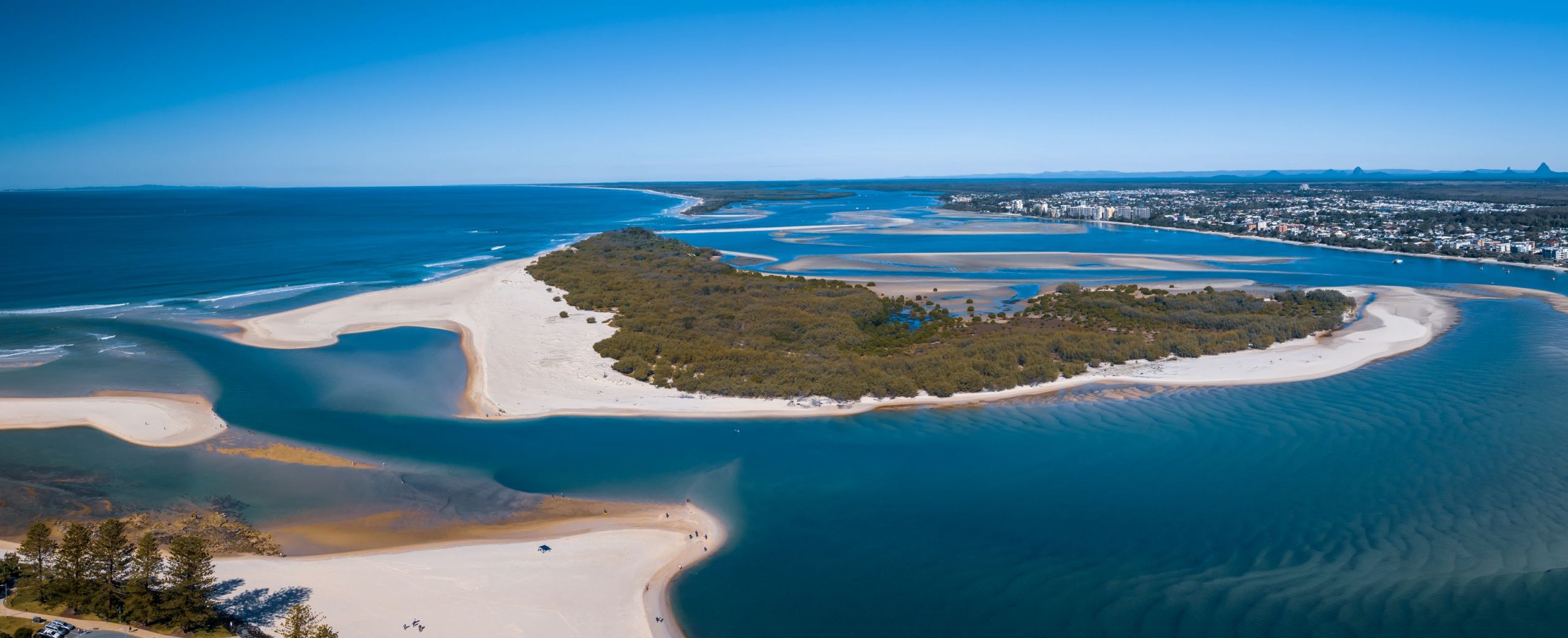 It has triggered a series of dramatic changes, including the Pumicestone Passage filling with so much sand that you can walk from Golden Beach to Bribie at low tide.
This has become a must-do experience for locals and visitors.
The dominant channel, some 2km from the island's northern tip, has seen the traditional bar near Happy Valley all but sealing over.
The previously notorious current that used to rip past Bulcock Beach, often leading to rescues, has been quelled.
We have also seen the arrival of a sand spit at Happy Valley that frames a lagoon where children now swim much more safely.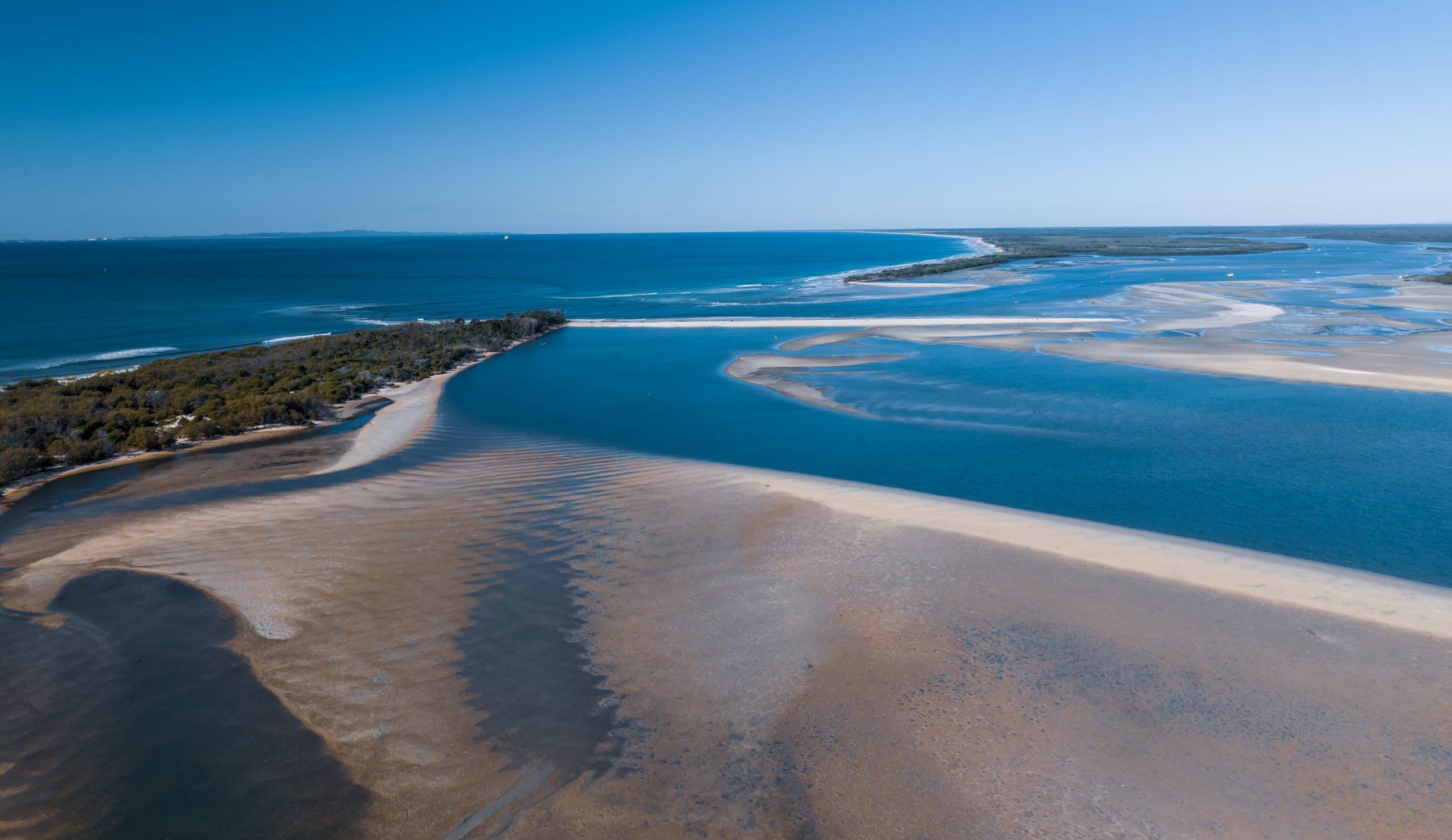 The negative has been that Caloundra has been shut off to vessels, even small ones, coming from the Pelican Waters end.
This has led to key local and state groups holding a meeting to consider the merits of a dredging program.
Coast Guard Caloundra commander Roger Pearce said the new entrance had completely changed the area.
Mr Pearce said there was no north-south passage from Pelican Waters to Caloundra due to the vast amounts of sand that had settled in that vicinity post the break-through.
"That's why we are asking Maritime Safety Queensland (MSQ) to help open up a secondary channel heading north from the TS Onslow Australian Navy Cadets facility," he said.
"This would have to be done with dredging and would allow small vessels in and out of Caloundra at any tide."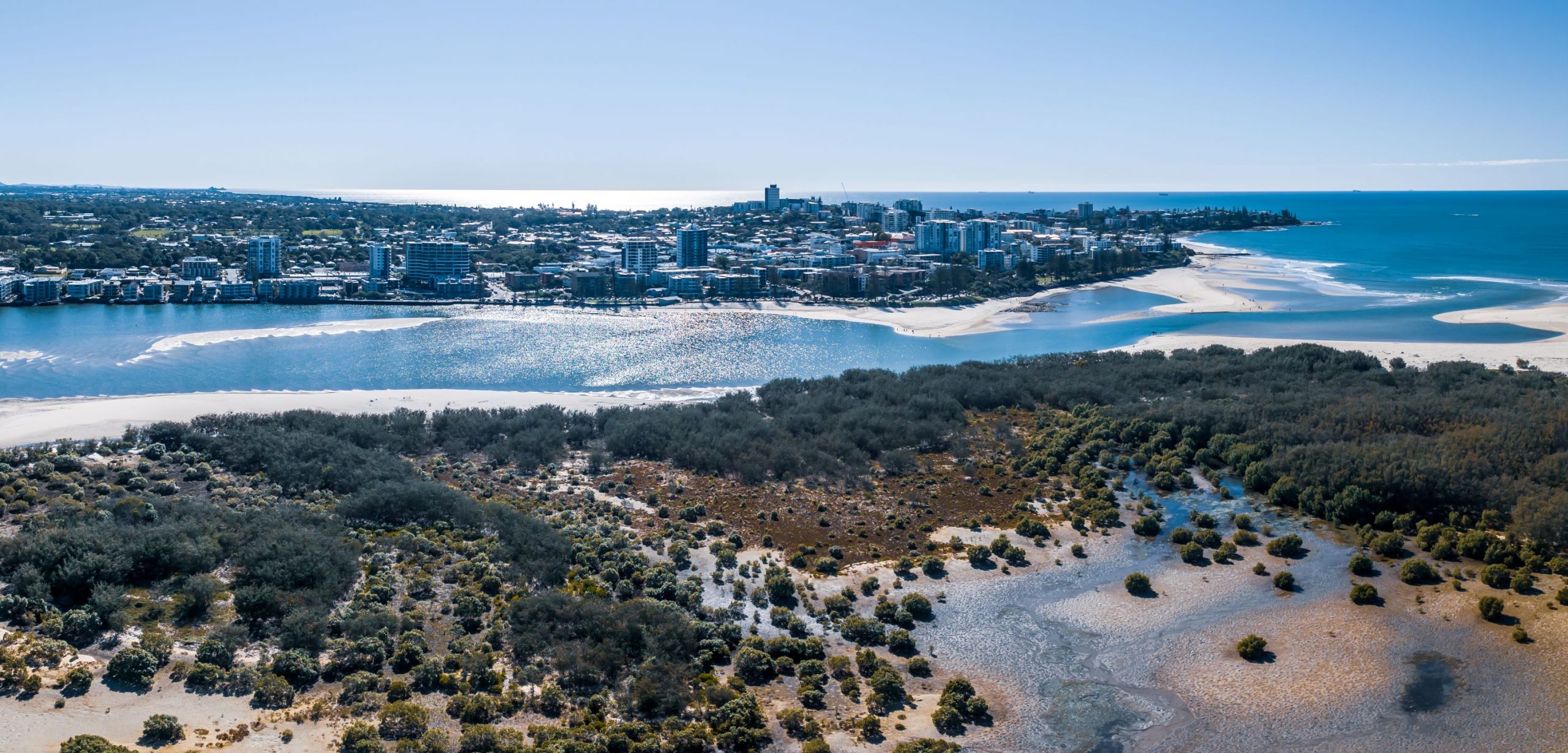 Mr Pearce said there were pros and cons with the new bar, which had been designated as a coastal crossing.
"With stable seas, it's a stable bar, with the main channel at the northern end 1.5m deep at low tide and 3m plus deep on the high," he said.
"However, because it's a wide expanse, when we get bigger seas, it becomes a washing machine and can be very treacherous."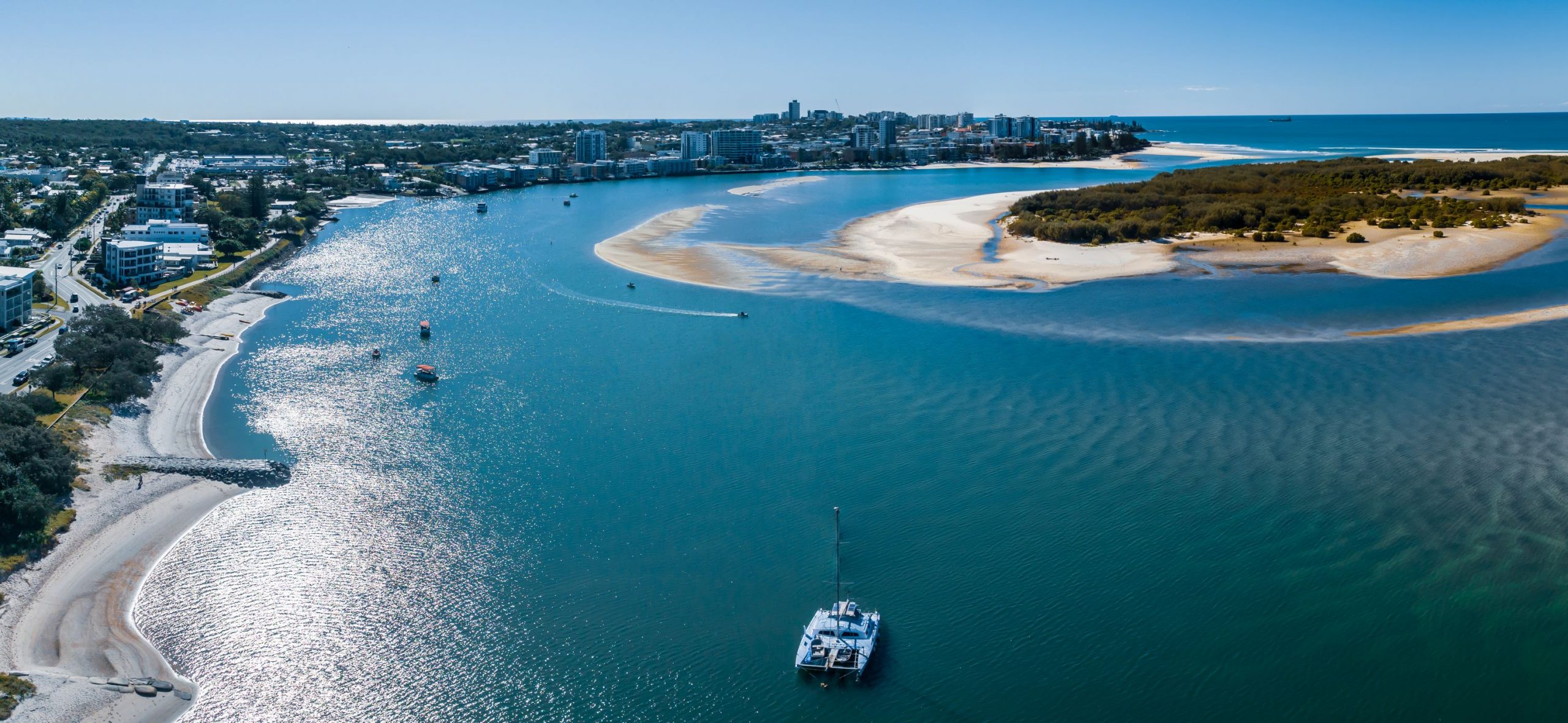 Want to stay on top of local happenings? Get stories direct to your inbox by subscribing to our free daily news feed. All it requires is your name and email. See SUBSCRIBE at the top of this article