The Sunshine Coast's most-anticipated culinary festival is finally making a comeback after a two-year hiatus due to the pandemic.
Getting underway later this month with a fabulous line-up of events to suit all tastes and budgets, The Curated (side) Plate will showcase the plethora of talented growers, producers, tourism operators and chefs we have right here on our doorstep.
From July 29 to August 7, local restaurants, farms, tourism and event operators will open their doors to the public, offering the very best of the region's local food and beverage experiences over 10 days.
The Curated (side) Plate is set to put the region firmly on the map as one of Australia's best foodie destinations, featuring paddock-to-plate experiences and popular local producers including Montville Coffee, Sunshine & Sons and Sunshine Coast Cider, plus plenty of hidden gems and collaborations between businesses to create unique culinary events.
The 2022-2023 program co-ordinator, Zoe Sparks, says the response from local businesses has been even better than anticipated this year, with many unique experiences on offer.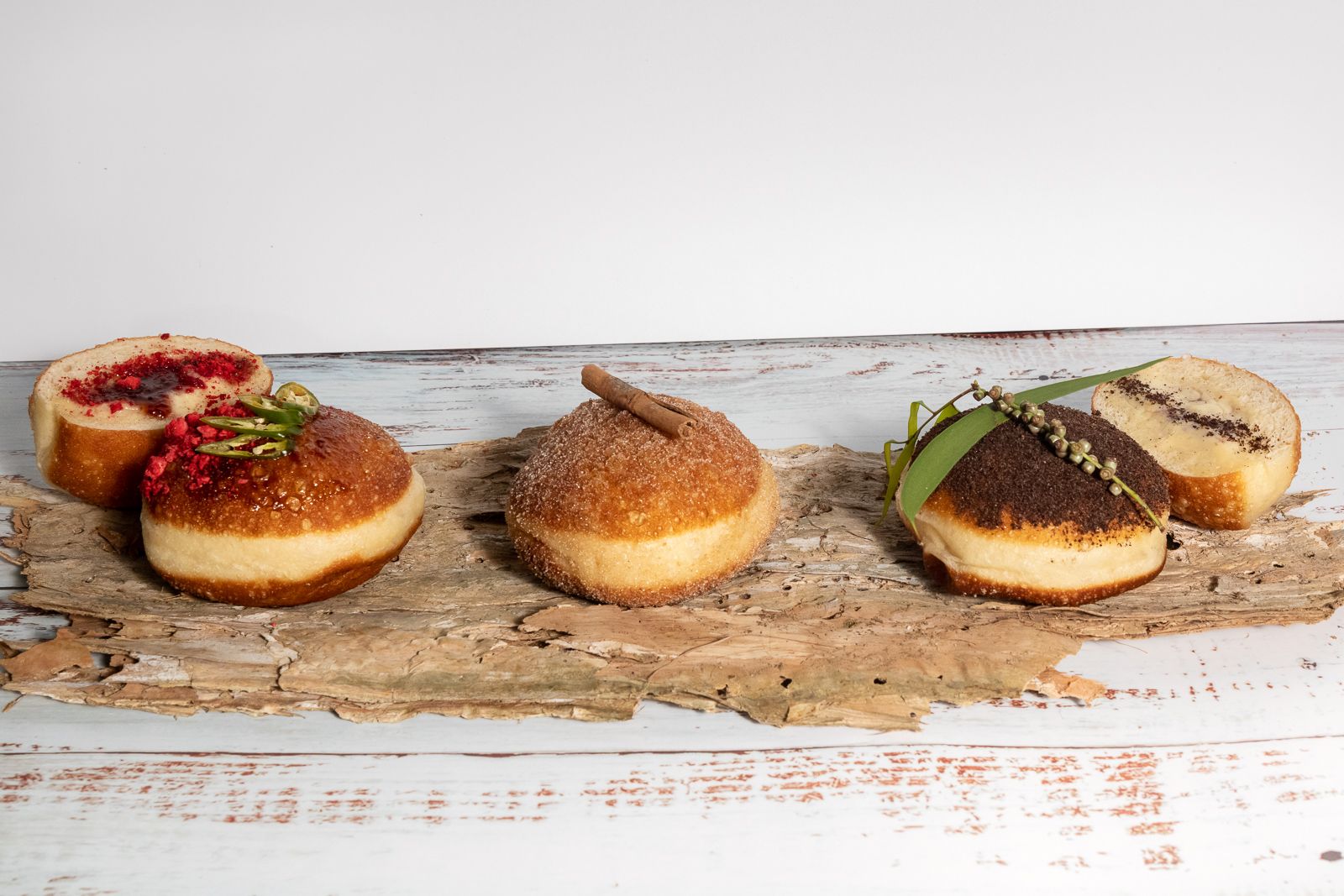 "The exciting thing for us is that Sunshine Coast businesses have really embraced it: the take-up has been terrific," Ms Sparks says.
"Events are coming back with a vengeance. Everyone is keen to get out and about and everyone loves food and wine.
"Quite a few of the events are already sold out, which is terrific and shows people are super keen to come along and enjoy."
With a focus on building from the ground up, Ms Sparks says this year's event is all about showcasing the wonderful homegrown talent we have in the region.
"It's quite different to what we did in 2019," she says.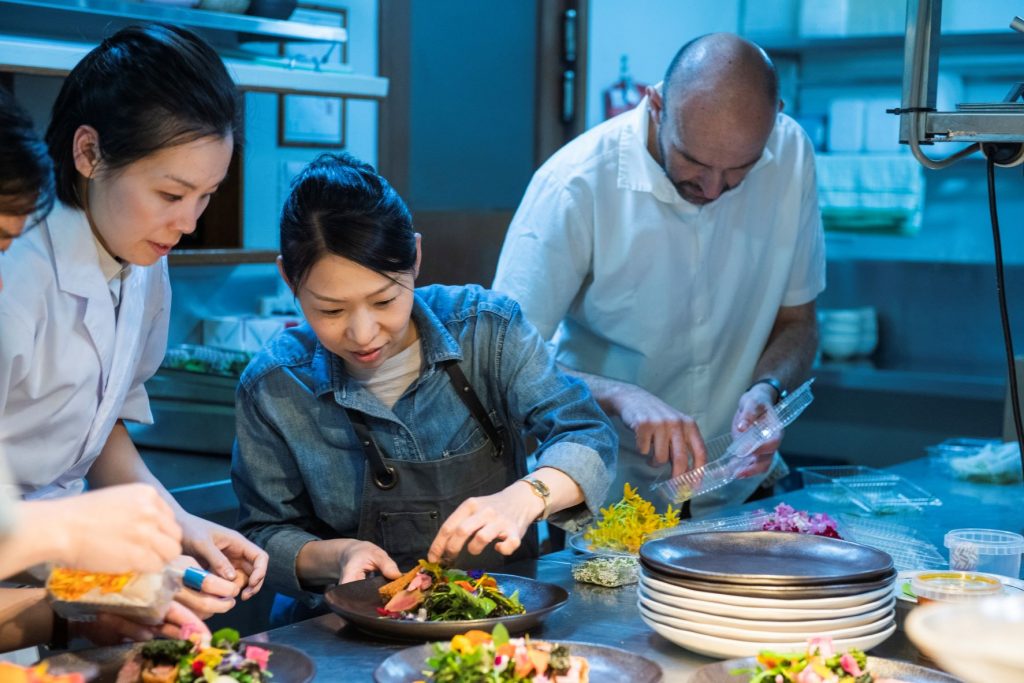 "It's now a council-owned event, supported by the Food & Agribusiness Network, and we are making sure we have gone back to grassroots, focusing on local businesses and setting the foundations to grow the event year after year.
"We want to bring our local businesses on the journey with us. We want to tell the world about our amazing chefs, restaurants and producers."
Local journalists supporting local people. Help keep independent and fair Sunshine Coast news coming by subscribing to our free daily news feed. All it requires is your name and email. See SUBSCRIBE at the top of this article. 
There are more than 110 events on offer, using an array of produce and event services from local businesses, with 5000 tickets available to the various schedule of events across the 10 days.
"The program is sensational – there are over 85 businesses involved with events stretching from Caloundra to Eumundi offering so much variety," Ms Sparks says.
"From great family events in the hinterland to degustations, lunch specials, masterclasses and workshops, there really is something for everyone and something for all budgets.
"You can easily come and stay here for a long weekend or even a week and be doing something different every day.
"As well as having a delicious food experience, you can also get hands on with a variety of masterclasses on offer."
Blending tourism experiences with the best food and beverage providers on the Coast, The Curated (side) Plate is also a testament to the connection and creativity of our local businesses, with many coming together to host a unique event.
"The collaborations that have come out of it have been terrific," Ms Sparks says.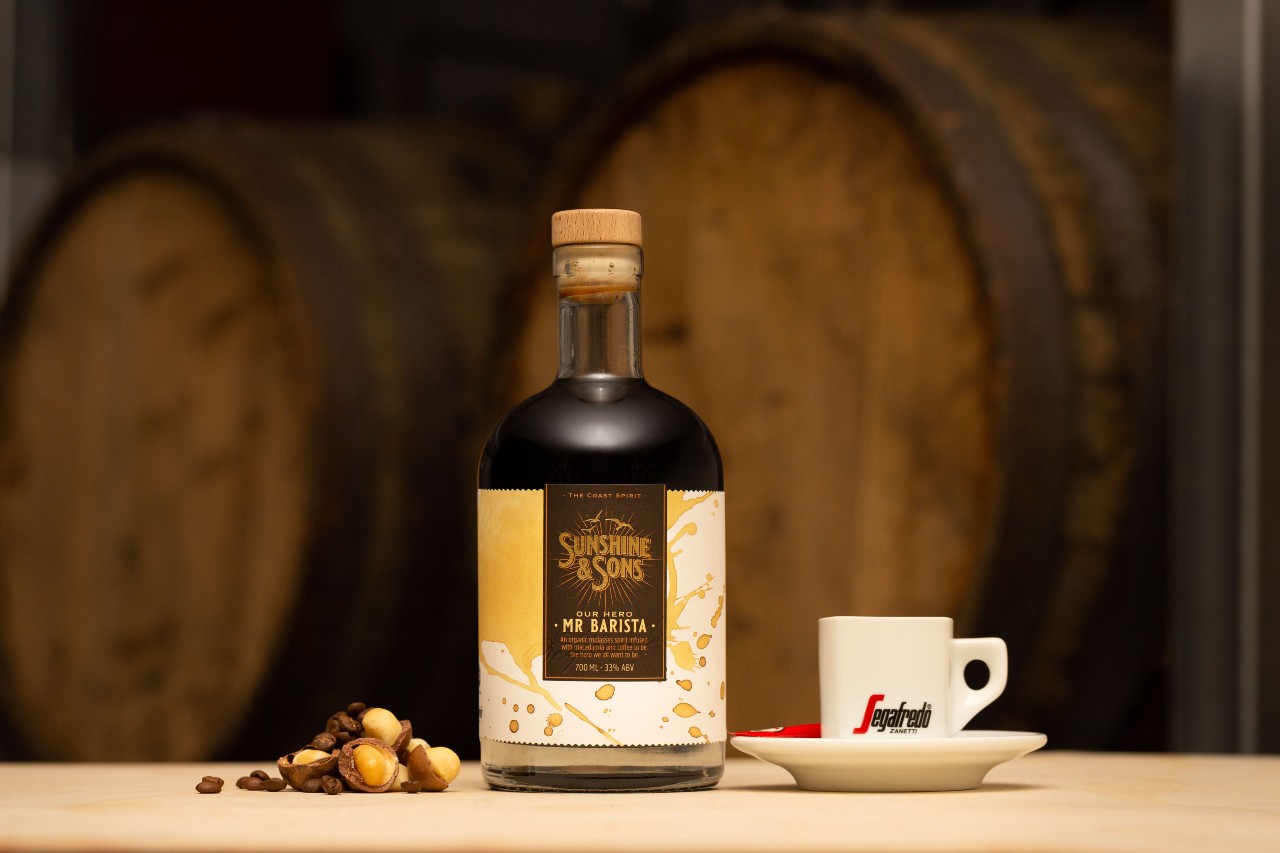 "For example, Sunshine & Sons distillery has joined with Silver Tongue foods for an event where you can enjoy a masterclass showing what's involved in making and filling handmade donuts while Sunshine & Sons create their next batch of Mr Barista coffee macadamia liqueur."
With a rise in the popularity of paddock-to-plate and farm-gate experiences, The Curated (side) Plate also offers plenty of opportunities to connect with our local growers and producers, while enjoying the freshest produce available.
"People are wanting to understand more about their food," Ms Sparks says.
"We have become more health conscious. We want it to be local, we want it to be fresh, we want it to be good quality.
"We are all interested in the environment and getting back to nature. We want to know where our food comes from.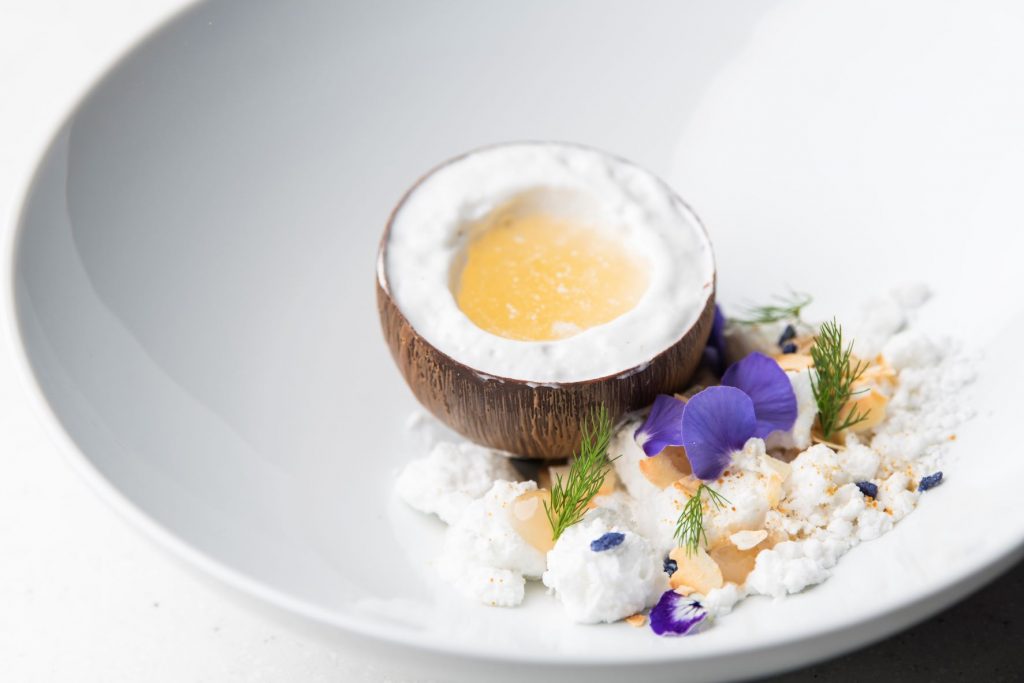 "The Food & Agribusiness Network (FAN) are a partner of The Curated Plate and have allowed us to connect with some of the region's best growers and producers."
Like stories about Sunshine Coast people doing great things? Help us deliver more by registering for our free daily news feed. All it requires is your name and email. See SUBSCRIBE at the top of this article. 
FAN CEO Emma Greenhatch says the event is a fantastic council initiative which her organisation is proud to support.
"It provides our Sunshine Coast members and the local business community the opportunity to collaborate and show locals and visitors everything we have to offer," Ms Greenhatch says.
"The event is designed to give all local businesses and producers a chance to shine and create further opportunities during The Curated Plate and all-year round."
A long lunch experience celebrating the amazing produce from one of our region's best regenerative family farms is just one of the many paddock-to-plate events.
The owner and chef of the third-generation family business, Jack Madden, has curated a delectable three-course menu featuring produce from the farm served with matching wines.
Or why not visit Good Harvest organic farm at Woombye for a morning of learning.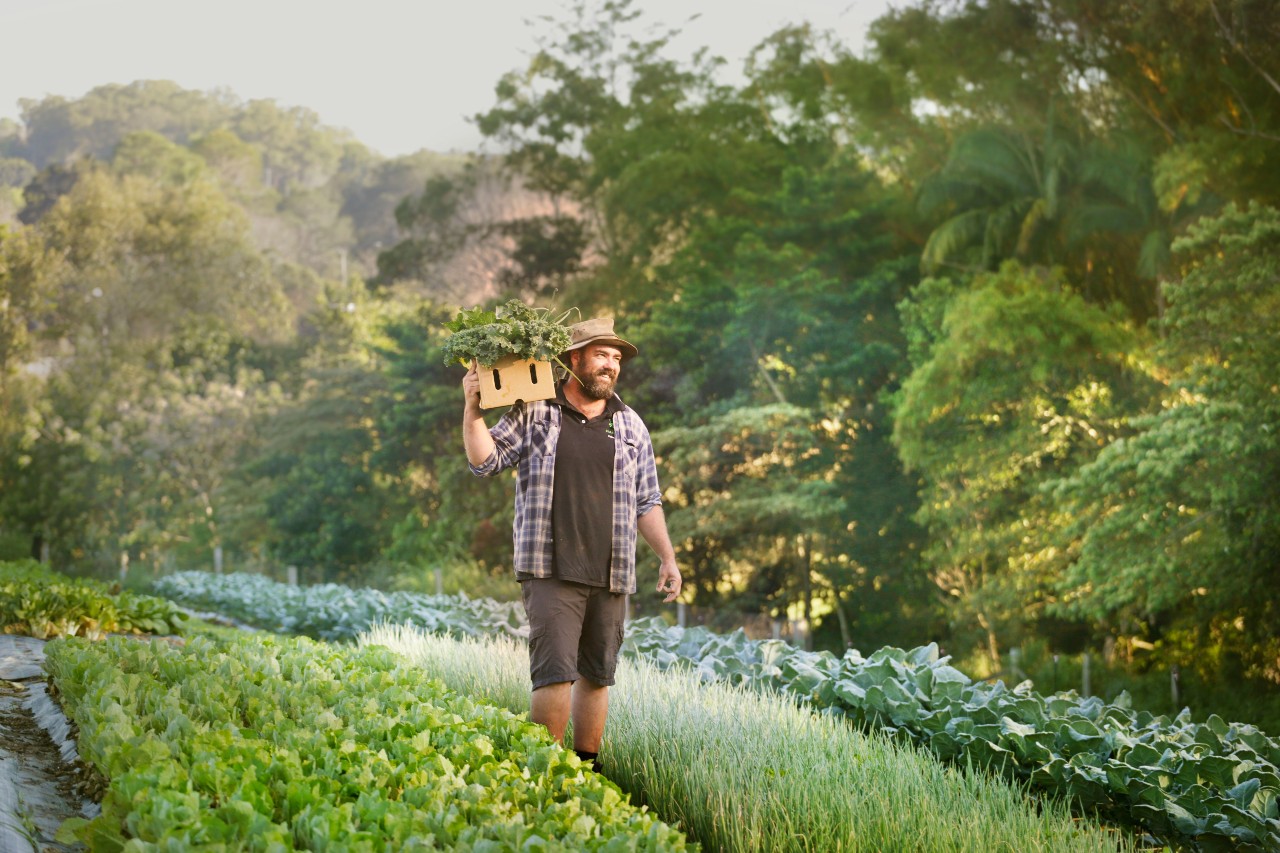 Take a tour of the farm led by Australian Organic Farmer of the Year Mick Dan.
Explore the many health benefits of eating fermented foods and take home the fruits of your labour with a delicious sauerkraut to share with your family and friends.
Following all the fermentation fun, enjoy a deliciously warming winter lunch using fresh, seasonal produce harvested from the farm, lovingly prepared by Frankie's in Woombye.
Famous for blending foodie experiences with great entertainment in a unique atmosphere, NightQuarter at Birtinya is part of this year's program and owner Michelle Christoe can't wait to welcome it back to the region.
"We were excited for an opportunity to showcase what we do best as part of The Curated Plate," Ms Christoe says.
"We are an incubator of food entrepreneurs at NightQuarter and we support local producers at Malt Shovel Taphouse so we are excited to be part of a region-wide festival that celebrates everything that the Sunshine Coast food scene has to offer."
NightQuarter is hosting three exciting events as part of the festival including a White Masquerade Picnic on August 4 at 6pm.
"The picnic is an elegant soiree under the stars and twinkling lights of NightQuarter," Ms Christoe says.
"White-clothed picnic tables will snake through NightQuarter from the Enchanted Garden to The Backyard where you will enjoy live entertainment from a harpist, roving masquerade stilt walkers and then dance the night away with smooth RnB funk and live sax with 42 Band.
"It's the perfect setting for long conversations as the sun sets."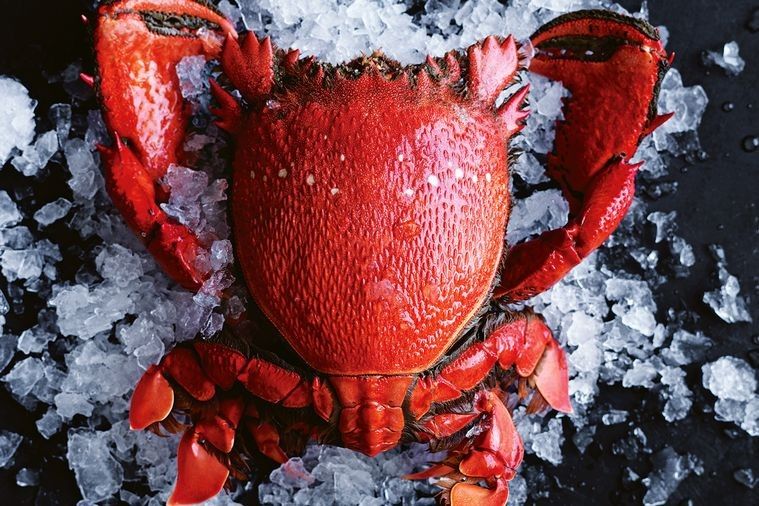 The neighbouring Malt Shovel Taphouse at Birtinya is collaborating with two of its local suppliers for two bespoke dining events including an exciting crab lunch and a special three-course menu specially paired with gins from Sunshine & Sons distillery.
"It is important to promote the diversity of the Sunshine Coast and everything that it offers to the local community, their friends and tourists alike," Ms Christoe says.
"Food festivals create bonds within the community and an identity for the industry.
"The Sunshine Coast is an exciting foodie destination and it is an opportunity for further showcasing, to locals and visitors alike, that our local produce and food experiences are second to none.
"Yes, we are an amazing tourism destination for beaches and the hinterland … but not only that, the culture of food, drinks and entertainment here should be celebrated with events like The Curated Plate."
Ms Sparks believes the biggest problem for visitors to this year's festival will be deciding which events to go to.
And with a number of events filling fast, and some already booked out, her advice is to get in early.
"Book as early as you possibly can. There are at least six or seven events already sold out," she says.
"Don't leave it to the last minute because chances are, you will be disappointed."
See the program on The Curated Plate website to find out more.