Surfair appeared to be a white elephant alone on the North Shore beachfront.
It was to be the Sunshine Coast's first high-rise, but Maroochy Sands got in first, going four floors higher and opening seven months earlier.
Although it was to be the Sunshine Coast's only international-standard hotel and convention centre, Surfair became a popular haunt for the locals – weddings, parties and especially big-name bands.
Wedged between the beach and the airport on the David Low Way between Mudjimba and Marcoola, the seven-storey building was officially opened by then premier Joh Bjelke-Petersen on November 17, 1971. Work had been under way since November 1969.
(Work began on Maroochy Sands in April 1970, and was opened by then minister for tourism John Herbert on April 3, 1971).
Surfair was the dream of Sydney businessman Felix Parry. A member of the Polish Resistance during World War II, he had prospered after opening a precious metals refining business in 1951, and acquired the Suncoast Development Company from Melbourne businessman Rex Testro in 1967.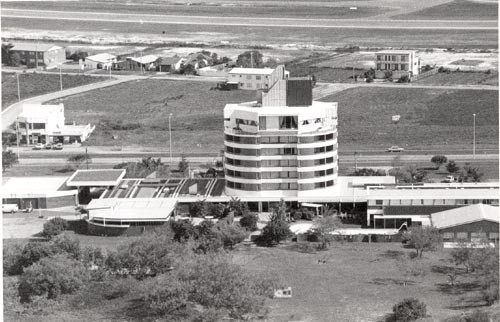 Surfair was key to his vision for a "City of Suncoast" development. His international-standard hotel would cost $1 million and accommodate 102 guests when it opened.
Construction ended up costing $2.7 million and it opened almost a year late, but it was "posh" with first-class restaurants, bars, landscaped gardens and a huge swimming pool where a quaint bridge across one section proved popular for wedding photos.
Crowned by the Top of the Surf restaurant – which for a brief time was revolving – it had all the extras never seen before on the Coast. Walls were carpeted, lights subdued and the elevator sparkled.
But although it was widely considered to be 20 years ahead of its time and used by locals as an upmarket venue for weddings and honeymoons, it turned only moderate profits.
Before long it was looking tired and neglected.
Then along came Stan Elson, a somewhat eccentric Melbourne businessman who made it his own and turned it into the place to be in the latter half of the 1970s and early '80s.
In the years before Stewarts opened bigger rooms at The Galaxy at Alexandra Headland, up to 1000 people would jam into the beer garden at Surfair.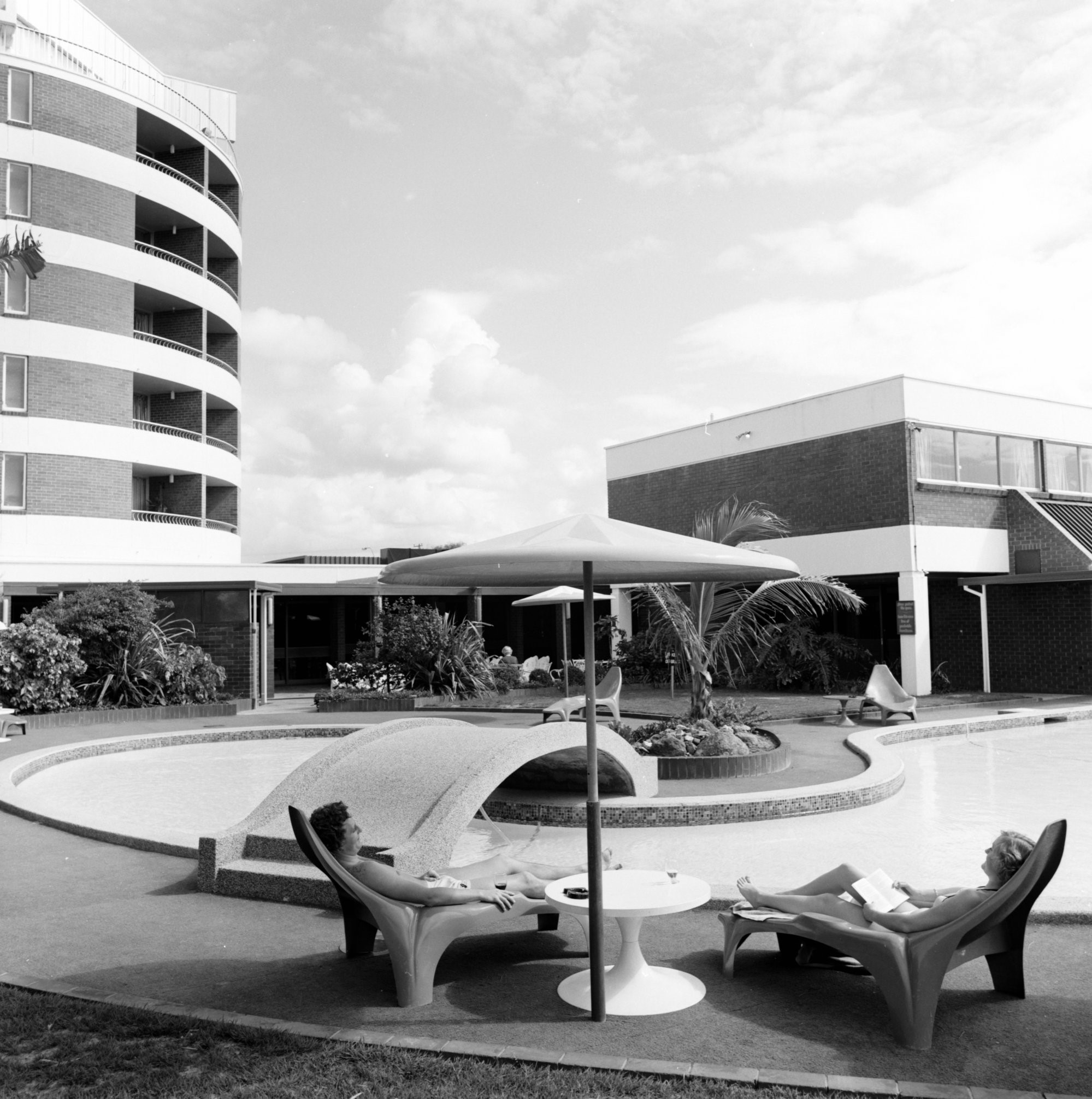 Elson opened a drive-through bottle shop and offered such spectacular bargains that locals would come from far and wide to shop.
He was a hands-on manager and saw the value of bringing in the big-name bands from around Australia – Midnight Oil, Hunters & Collectors, Hoodoo Gurus, Cold Chisel, Skyhooks, Mental As Anything, Rose Tattoo, Mondo Rock and Joe Joe Zep & the Falcons among them.
Ashley Robinson, who worked at Surfair during those hectic years, recalls that INXS, The Angels and Jimmy Barnes all came through in one week.
But Surfair was still being marketed as a five-star resort, and many guests didn't know that live acts were coming through, especially mid-week – Wednesday, Thursday and Friday.
Ashley says the most memorable moment came around 1979 when Split Enz was playing.
Guests complained about the loud music and Elson twice instructed his staff to have it turned down. The roadie ignored them.
The third time, Elson took it into his own hands, promising he would "show these schmucks". While Split Enz was belting out their signature I See Red, he went in and turned off the power and they saw black.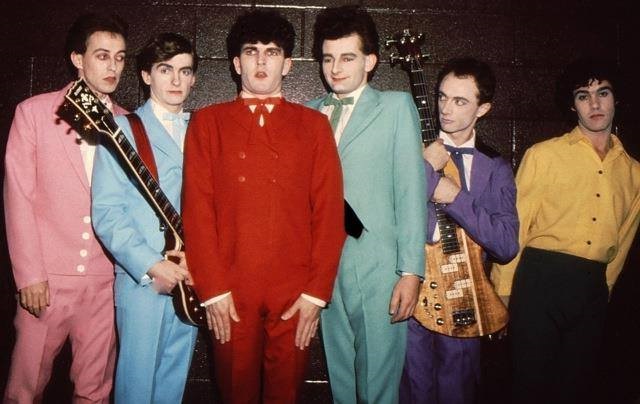 "I had to go over and turn the power back on and tell them to comply and it would be turned back on," Ashley recalls. "Neil Finn, at the mic, pasted them about what they had done and there was nearly a riot."
On another occasion, another guest came and complained to Elson that he was trying to sleep and demanded the music be turned down.
It wasn't and he returned and demanded a refund.
"No problem," Elson replied, instructing security staff the man was checking out. He gave the man his refund and added: "But you are going now".
When then promoter and producer Molly Meldrum turned up with a big touring act, he parked in the drive-through.
Elson asked who owned the Jag, as it couldn't be parked there.
When told it was Meldrum, he replied, "I don't care who you are, the Jag has to go."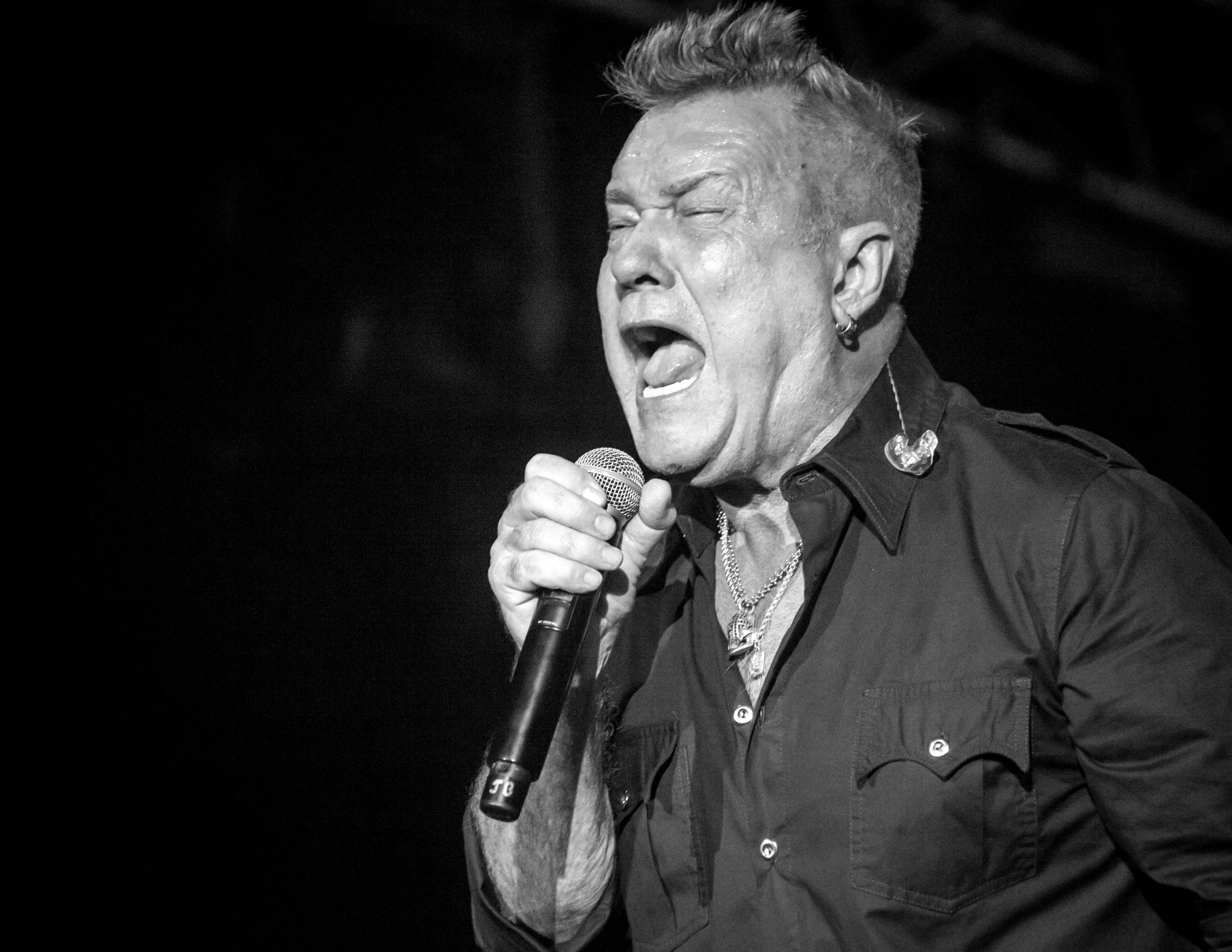 Another highlight for Ashley was Elson's cockatoo that would spend its days in the drive-through, ready to bite any delivery truck drivers who tried to move it.
Elson turned an exclusive hotel into the people's hotel, that made memories for young locals for almost a decade.
And in the days before drink driving was strictly enforced, there was many a trip home on the quiet roads out of Surfair – or if it came to the worst, there was always a beach to sleep it off.
This flashback is brought to you by Sunshine Coast journalist and history writer Dot Whittington, also the editor of Your Time Magazine.